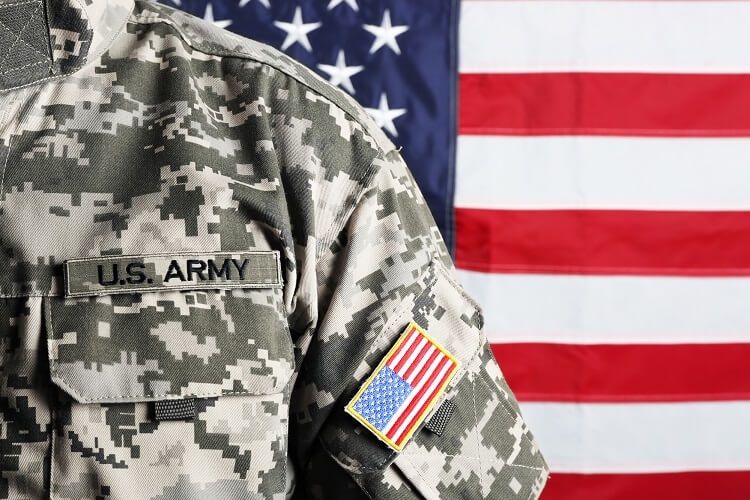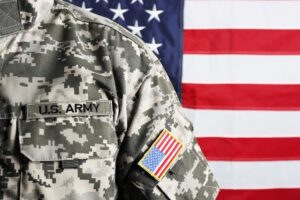 Here's our latest interview with a millionaire as we seek to learn from those who have grown their wealth to high heights.
If you'd like to be considered for an interview, drop me a note and we can chat about specifics.
This interview took place in January.
My questions are in bold italics and his responses follow in black.
Let's get started…
OVERVIEW
How old are you (and spouse if applicable, plus how long you've been married)?
Both 47 years old; married 25 years.
Do you have kids/family (if so, how old are they)?
3 kids: 19, 16, and 14.
What area of the country do you live in (and urban or rural)?
Germany (military stationed overseas)
What is your current net worth?
$1.9M
What are the main assets that make up your net worth (stocks, real estate, business, home, retirement accounts, etc.) and any debt that offsets part of these?
Investment portfolio in mutual funds:
Taxable: $725k (65% stock, 28% bond, 7% cash; recent reallocation from 95% stock)
Roth IRAs: $540k (95% stock, 5% bond for buying opportunities)
529: $335k (spread across 3 time horizons, avg 60/40 stock split)
Thrift Savings Plans: $310k (TSP: think 401K for Federal employees; Traditional and Roth)
Other assets:
Small real estate holding: $60k (~80% FMV; raw land, no income)
Bank accounts: $15k
Debt: $0 (Debt free for 14+ years helped drive the accumulation)
EARN
What is your job?
Active-duty Army officer working in logistics and supply chain management career field.
My career has been varied and interesting, spanning many skills: port and terminal operations; systems analyst; international arms sales, purchasing, and monitoring; military trainer and advisor; director of international logistics.
Spouse's civilian careers has been as biologist, outdoor and secondary science educator, and student life director. New work is discovered upon each relocation — hard gig being a military spouse.
What is your annual income?
Combined: $217k ($175k taxable plus non-taxable housing and overseas living allowances).
Tell us about your income performance over time. What was the starting salary of your first job, how did it grow from there (and what you did to make it grow), and where are you now?
First job was for $1-3/day helping the local hardware store close at night.
Moved up $50/day as general labor for a medical practice on weekends.
Part of my college education was a year working as a merchant marine cadet on ships at sea, $500/month.
I graduated college and immediately commissioned into the Army as a second lieutenant with a base pay and housing allowances totaling about $24,000. Military careers are "up-or-out" systems. No promotion results in a forced exit from service.
Military officer careers have predictable time windows when your peer cohort is considered for promotion. So growing earnings is a factor hitting the wickets necessary for promotion at least four times.
Longevity pay increases come about every two years of service. I've achieved the normal successful career that an officer is expected to obtain. No further promotions are in the cards for me, but my rank and time of service to allow me to retire with an immediate pension.
I expect to retire from service in 2 years, receiving a pension of $84k.
What tips do you have for others who want to grow their career-related income?
Understand how your job influences your organization two levels above yours.
Seek ways to make your organization relevant to external stakeholders.
Can do attitude. Take the challenging tasks that may have unclear solutions and/or confound your bosses. You'll grow and receive positive attention from senior managers.
What's your work-life balance look like?
50-60 hour weeks, relocations every 2 years. Deployments double the work week.
Different assignments and locations demand unique work schedules. However, I see little difference in my work-life balance than many of my civilian colleagues. As a matter of fact, other than deployments, I have more opportunity for the life balance: extended holiday weekends, 30 days vacation, reduced work schedule around Christmas-New Years.
Do you have any sources of income besides your career? If so, can you list them, give us a feel for how much you earn with each, and offer some insight into how you developed them?
My spouse has earned income in various non-profit and education positions about 30% of my career.
Tough to accelerate a spousal career with frequent relocations.
Working on European economies result in high income tax bills.
I occasionally earn small income as a scuba instructor, but it usually results in a loss or offset of expenses at best.
SAVE
What is your annual spending?
$127k
What are the main categories (expenses) this spending breaks into?
Housing: $30,000
Taxes: $14,500
Utilities: $7,200
Groceries: $9,600
Travel/entertainment/hobbies/camps: $43,000
Insurance: $2,400
Charity: $2,400
Professional: $2,500
Other (auto care, gas, shopping, etc.): $17,000
Do you have a budget? If so, how do you implement it?
Never had a specific budget that we managed, but always maintained awareness of where our discretionary money goes.
Knowing the non-discretionary/fixed monthly expenses and automating our savings program kept us under budget. With familiarization and time, spending became intuitive.
As income grew, we gained a sense of what discretionary threshold required joint consultation.
When newly married, anything over $50 needed a double check; now we know our habits and discretionary space, so $400 individual spend is no worry now.
What percentage of your gross income do you save and how has that changed over time?
Approx. 40% today.
First goal was 10% and fully funded IRAs.
As pay raises and promotions came, we increased accordingly.
When on dual incomes, we saved one while continuing to save and live off the other. For most of our adult lives, we've saved in excess of 25% of income. Tax refunds were always invested.
What's your best tip for saving (accumulating) money?
Start saving. You gain a respect for your money and an appreciation for saving and investing. Starting this habit helps overrule spending impulses. Automate the savings, trim expenses. Save 50% of a pay raise. Shoot for small increases every few months, at least once per year. You'll quickly adjust to the changes.
Stop looking at what others are buying, big or small. If it is a big ticket item, wait 30 days to see if it is as necessary as you originally thought. Decide if it is a must have, need, or want. Then take appropriate action. Avoid "gotta have" accessories or money sinks until a need is demonstrated.
Buy something to last. Avoid short lifecycle items or ones that require frequent care/maintenance. Take care of what you own. Used cars last just as long as new cars. I bought a car with 107k miles as a "beater" for a remote tour. I've now had it 6 years, 200k miles, and won't replace it for 3 more years.
What is your favorite thing to spend money on/your secret splurge?
Skiing, scuba, climbing, cycling trips. No secret.
Each winter, we get season passes to top ski resorts every winter, 7-8 weekends per season plus 1-2 week-long trips.
Spring, summer, and fall gets us traveling to locations for diving and climbing trips or bicycle tours, local and long distance for weekend or week-long excisions.
We prefer to see the world through the lens of activities, the family has grown weary of standard tourism destinations.
INVEST
What is your investment philosophy/plan?
No specific philosophy, mantra or bumper sticker to follow. It's always been a long-term vision using mutual funds.
Until recently it's been 90-100% in equities, with 5% in bonds as reserve for opportunity buys on market dips. Our activity reflects pay yourself first and dollar cost averaging.
A few long horizon events are now looming on in the short and mid-term so we've reduced stock exposure ahead of home purchase and college costs. Anything beyond 5 years is in equities. We've sold shares in our taxable account once to rebalance for the upcoming home down payment. It was done on a year that was most advantageous to the capital gains bill.
IRA contributions are maximized, and we save an additional 15% into the Federal Roth TSP accounts. My military contributions do not receive a match (but are pre-tax), while my spouse maximizes her contribution to earn the maximum 5% match.
Taxable investments have long been earmarked to make a house down payment when I retire from the military, along with other undetermined, long-range nice to haves.
We remain committed to paying college expenses for our 3 children and saved accordingly since birth. Our lack of college debt was the significant enabler to our saving and investing success.
What has been your best investment?
No magic to it, the best investment is the total stock market index fund we've been in for over 20 years. Cumulative return over this period is near the top, with no effort required to pick the right fund or minimize costs.
The military offers a Savings Deposit Program for service members deployed to combat zones. You can deposit up to $10k, which earns 10% interest for the duration of your deployment. 10% with no risk is a mystery to me, but I've always taken advantage of it.
What has been your worst investment?
Let's try two….
1. My worst investment was my best investing lesson. New to my career, recently graduated from college and learning the ropes of becoming a grown up, I wasn't aware of DIY investing.
A financial planning chain that focuses on military clientele invited me for a free dinner. I listened to the spiel and made an appointment with an adviser. Signed up for the whole life insurance and a front-load mutual fund program. Yup, an easy mark; fell for the marketing, hood-line-and-sinker.
Armed with more knowledge and feedback from real adults, I learned how do it on my own for cheaper. Within 3 months, I dropped the whole life, rolled the IRA mutual fund into a new account, and stopped investments into the taxable account. Total fees, penalties, and loads cost me about $1,500 for cancelling the accounts.
Learning that hard lesson drove me to gain the knowledge to oversee every aspect of my financial life. I sold the taxable mutual fund after 5 years of unimpressive performance and 2 consecutive years if high tax bills for capital gains and distributions from high turnover. A salesman/adviser found me (even though I moved across the country twice in that time) to ask why I liquidated. His response to high capital gains, "We all have to pay for our successes sometime." He was bought in, I was not. The $1,500 lesson reaped success, I firmly believe that mistake led to our improvement as investors.
2. Have we saved too much for college?! Our 529 balances are solid and combined with the GI Bill benefits I transferred to my family, it is possible there could be excess 529 savings. The GIB covers the equivalent of four years, in-state expenses for one child. There could be a 529 balance remaining at the end of three kids.
Must keep an eye on this as we progress, as we will preserve some flexibility though penalty-free withdrawals equivalent to any scholarships. Final excess will be held for grad schools or preserved for grandchildren's benefit. Don't see a need to take unqualified withdrawals and penalties to make money available for our own use.
What's been your overall return?
10%'ish across the total portfolio.
Recent return around 8.5%, as we reallocated for approaching home and college costs.
How often do you monitor/review your portfolio?
Less than monthly. During phases with no key life events or significant drivers of change to our portfolio, we had only checked during annual rebalancing.
We practically slept through the 2008-09 market correction, not realizing the price drops until investing extra savings.
NET WORTH
How did you accumulate your net worth?
Our net worth accumulation is a pedestrian story of save and earn. No inheritance or investment magic, we automated our savings program and increased the amount saved with each pay raise.
We started at $0 when I paid the security deposit on our first apartment, ahead of my first paycheck. At a minimum, 50% of each pay raise was saved. When on two incomes, we lived on one and saved the second.
We don't have home equity as a wealth tool, as we chose not to purchase given relocating every 2 years and having spent much of the last 15 years overseas. However, we always saved for a house, investing roughly 1/3 of a mortgage payment instead. This has grown, we could pay cash for a house today. While we don't have wealth accumulation through home equity, I don't see that we've missed out on opportunity.
What would you say is your greatest strength in the ESI wealth-building model (Earn, Save or Invest) and why would you say it's tops?
SAVE.
Commitment to saving is the essential component that got us to where we are. We never scaled back our savings, and never delayed increasing it when possible. Avoiding unnecessary expenses and not letting splurges creep into routine events. Neither of us feel that we've lived like paupers, these has been no sacrificing quality of life to achieve financial independence.
The earnings potential in the military is incrementally fixed, minimum opportunity for career changes that result in major earning jumps. Our investment portfolio is nothing special: index funds and normal asset allocations. We accept more exposure to equities since a generous pension will serve as our financial ballast, but we don't seek out investment grand slams.
What road bumps did you face along the way to becoming a millionaire and how did you handle them?
Can't say there have been any.
However, we started with no college debt. We view this a major enabler of our financial success.
Employment was steady and savings never a problem.
What are you currently doing to maintain/grow your net worth?
Continue to save and invest.
It is unlikely we will increase our savings level beyond current percentage. Fuel up retirement accounts, build cash and taxable account, shift college savings towards these. We begin a major life transition in 2 years, retiring from the military and having 2 kids in college.
Focus is on ensuring financial stability for the subsequent 2 years as we settle down, adjust to the surge of financial demands, and start a new chapter.
Do you have a target net worth you are trying to attain?
There is no target number that will have us pull the trigger. We anticipate a drop in net worth over the next several years as we pay for a home and college.
However, we can downsize careers and can fully retire by age 60 with enough to sustain us at our current quality of life, putting retirement savings in excess of $2m.
How old were you when you made your first million and have you had any significant behavior shifts since then?
About 43, but I'm guessing. Hadn't really tallied our net worth for several years
What money mistakes have you made along the way that others can learn from?
See my worst investment, above.
Spending a few dollars on a handful of personal finance reference books would have saved the hard $1500 lesson.
Beware of getting rolled into professional financial advice that is more sales and marketing than fiduciary relationship.
What advice do you have for ESI Money readers on how to become wealthy?
Don't wait for the next year, promotion, or job.
Start before the next paycheck, become well informed, be your own business manager.
FUTURE
What are your plans for the future regarding lifestyle?
I retire from the military in about 2 years with a generous pension that could support two adults.
We expect to downsize jobs to find meaningful work to fill the gap between pension and current income.
Confident in our situation that we'll have enough retirement savings to completely retire by age 60, although there is no target date or net worth.
I feel fortunate to be in our situation.
What are your retirement plans?
Remain active, if not more so.
Excursion travel and outdoor pursuits: overland 4×4 journey, bicycle touring, sailing, backcountry.
Seek employment in industries with personal meaning, sharing our skills and interests with others.
Are there any issues in retirement that concern you? If so, how are you planning to address them?
Getting thorough the next 7 years unscathed!
Transition to first retirement, 3 kids to college, and a home purchase.
We are well positioned for the convergence of these life events but must make prudent decisions.
We plan to pay a fee-only advisor for a one-time pre-retirement overview to identify any blind spots and recommend options to make course corrections. The expense is insignificant compared to the possible cost of an uninformed action.
Not trying stir up an economic or political fight, but the significant economic stimulus events of 2008-09 and 2020-21 concern me about the long-term viability for the government to sustain debt payments without negative impact to the national economy or budget. I need to get smarter on the long-term consequences. I don't know where my blindspots are on this topic.
MISCELLANEOUS
How did you learn about finances and at what age did it "click"?
Age 22, once I realized the mistake I made with professional advisers.
Who inspired you to excel in life? Who are your heroes?
No heroes per se.
The inspiration to excel comes from an internal drive to "let's see if we can do this." And yes, you can!
Not just financial independence, but you can will yourself to success with many challenges you accept.
Do you have any favorite money books you like/recommend? If so, can you share with us your top three and why you like them?
Two books stand out from my early days getting started investing:
The Motley Fool Investment Guide by David and Tom Gardner. Let me learn that I didn't want to put in the effort as a stock picker and hopped on the index fund path. Have no idea what the latest edition recommends, but this one got my mind on wise investment decisions.
Your Money or Your Life by Joe Dominguez and Vicki Robin. Provided a unique point of view on money. Gave good perspective on respecting the money we've earned. I think I picked it up at a used bookstore, just like the authors would have done!
I've not read many money books, magazines, or web sites for several years. Much of the personal finance media seems repetitive or too compartmentalized, lacking perspective.
I review current publications and trends to keep with changes and get informed on financial situations that were not so relevant to us in our 20-30's.
Do you give to charity? Why or why not? If you do, what percent of time/money do you give?
We donate about 1-2% to a charity that has deep, personal connection to my wife and me. Probably not enough.
Do you plan to leave an inheritance for your heirs (how do you plan to distribute your wealth at your death)? What are your reasons behind this plan?
Hmm, good question. Always half-joked the check to the mortuary would bounce by $1, and my kids should envision me flipping the bird from the beyond.
Most likely we will leave a something behind, including 529 savings mentioned earlier.
Leaving college with zero debt was a major contributor to our success. As it does seem harder for younger generations to get on their feet, we'll remain committed to helping ensure our children can set their kids up for success.