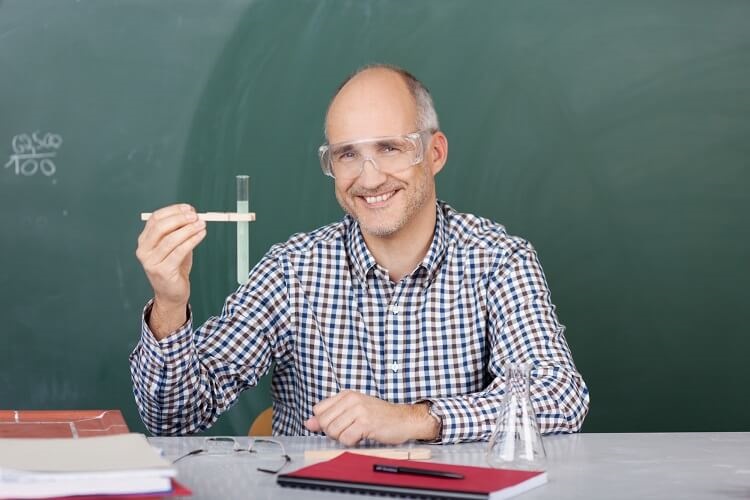 Here's our latest interview with a millionaire as we seek to learn from those who have grown their wealth to high heights.
If you'd like to be considered for an interview, drop me a note and we can chat about specifics.
This interview took place in June.
My questions are in bold italics and their responses follow in black.
Let's get started…
OVERVIEW
How old are you (and spouse if applicable, plus how long you've been married)?
I am 57 and my wife is 51.
We have been married for 20 years.
Do you have kids/family (if so, how old are they)?
We have three daughters ages 15, 18, and 23.
What area of the country do you live in (and urban or rural)?
We live in a suburban town within a major metro area in the Pacific Northwest.
What is your current net worth?
$2.2 million calculated as follows:
$1.7 million in tax deferred retirement accounts
$60,000 cash (emergency fund)
$920,000 primary home (current Zillow value)
-$440,000 mortgage balance (15-year at 2.6% with 14 years remaining)
What are the main assets that make up your net worth (stocks, real estate, business, home, retirement accounts, etc.) and any debt that offsets part of these?
Our assets and investments are as simple as I can make them.
Our primary assets are tax-deferred retirement accounts which I have consolidated and simplified as much as possible:
$728,000 in her Vanguard rollover IRA (from previous employer's 401(k) invested 100% in Vanguard Target Retirement 2035.
$574,000 in his Federal TSP account (from previous Federal job) invested 100% in Lifecycle 2030
$185,500 in her current 401(k) with Fidelity invested 100% in Vanguard Total Stock Market (VSMPX)
$126,500 in her current employer's cash balance plan which pays a fixed 4% annually.
$43,400 in his rollover IRA (from previous employer) invested 100% in Vanguard Total Stock Market (VTSAX)
$29,500 in her employer's HSA invested 100% in Vanguard Total World Stock Market (VTWAX)
$58,000 emergency fund in Ally Bank savings/checking account
$4,000 in his and her Roth IRAs (we largely depleted these 5 years ago to make the down payment on our current home when we relocated back to the Pacific Northwest from Texas)
Our house is currently valued at $920,000 (according to Zillow) with a remaining mortgage balance of $440,000. I round our home equity down to $450,000 to account for transaction costs if we were to sell.
I'm not counting vehicles, 529 plans, pensions, or anything else towards our net worth.
Other than our primary mortgage we have no other debt.
We have no investment real estate or taxable investments.
It is all very simple.
EARN
What is your job?
I am a semi-retired High School science teacher.
I currently substitute teach part time in the local high schools that our daughters attend.
I previously taught HS science full time for 12 years in both Texas and the Pacific Northwest.
Prior to that I worked two decades as a marine fisheries biologist for the Federal government in Alaska, the Pacific Northwest, and Washington DC.
My wife is a primary care physician with a large regional medical group here in the Northwest. She was previously an attending faculty physician in a large residency program in Texas.
What is your annual income?
Me: About $25,000/yr.
Spouse: About $275,000/yr.
Tell us about your income performance over time. What was the starting salary of your first job, how did it grow from there (and what you did to make it grow), and where are you now?
In my youth and 20s I held a wide variety of low paying jobs including dishwasher, bagel baker, commercial painter, truck driver and combine operator, commercial fisherman, graduate teaching assistant, and fisheries observer while pursuing a Bachelors and Masters degrees in biology and marine resource management.
Between undergrad and grad school I also took off 2.5 years to serve overseas with the Peace Corps.
My first career-level job was as a Fisheries Management Biologist with the Federal Government which I started at age 30 and continued for 13 years, starting at GS-7 and ending at GS-14 in a mid-level management position.
I entered Federal Service as a Presidential Management Fellow (PMF) which is a Federal fast-track management program for those with graduate or law degrees. This career took me to Seattle, Washington DC, and Alaska. My ending salary was about $68,000 in 2003.
In 2001 I met my wife and we married soon after. At that time she was a med school graduate studying for her boards and applying to residency programs. She matched to a residency program in Texas which meant the end of my Federal career in Alaska.
I dabbled with consulting work for my old agency for a couple years while being a stay-home dad, and then decided to go into HS science teaching as a career change at age 43.
I entered an alternative teacher certification program in Texas and soon found myself teaching HS physics and marine biology at a big diverse public school. I taught full-time for 9 years in Texas and two more when we relocated back to the Pacific Northwest with a salary starting at about $45,000 in Texas and ending at about $70,000 in the Pacific Northwest.
Three years ago I resigned from full time teaching mainly to be home more with our daughters, one of whom was struggling. My wife and I were both leaving home far too early and getting home far too late and our daughters were home alone on their own much too much. We didn't need my salary anymore and it made more financial sense for me to dial back the work hours than my wife.
Now I work as a substitute teacher at our daughter's school which is much more relaxing and the life balance is better.
My wife graduated from her residency program in 2006 and began full time work in family medicine in Texas. She was soon offered a teaching position at a residency program where she taught and practiced medicine for 8 years. Texas was a decent place to work and raise kids but we are from the Pacific Northwest and had wanted to return for years.
When our oldest daughter graduated HS in TX we took the opportunity to relocate back to the Pacific Northwest before the younger two started high school.
My wife now works as a clinician and administrator for a large medical group as a 0.9 FTE and earns about $275,000 with generous benefits.
What tips do you have for others who want to grow their career-related income?
In both Federal careers and public education, salary growth follows published salary schedules based on education and years of service.
In Federal jobs the main path to advancement is in management which often requires additional education and a willingness to bounce around and take management jobs that not everyone wants.
In teaching it is a simple formula based on years of teaching and education. The main way teachers increase income is to coach on the side or go into administration (most principals and central office administrators are former teachers). A lot of teachers do online or evening masters degrees simply to jump up on the salary schedule.
My wife's income jumped substantially (by about 40%) when we relocated back to the Pacific Northwest and she quit teaching in a residency program and returned to working full time as a clinician for a large medical group. She is Hispanic and speaks fluent Spanish which has provided her with her pick of jobs everywhere we have lived or interviewed. Spanish-speaking primary care physicians are in very short supply.
What's your work-life balance look like?
As a semi-retired teacher it is great. I carpool with my kids to school every day which is about 10 minutes away and have all the same time off that they do.
My last couple of years of full-time teaching was much more of a grind. I was commuting about 25 miles to a more rural school and due to traffic I had to leave before my kids were up and would often return hours after they got home.
My wife, however, has more of an all-consuming job and struggles with burnout which is common in primary care medicine. She has dialed back her workload to 0.9 FTE (one afternoon off per week) but still works tremendous hours, often leaving the house at 6 am and not returning until 8 pm.
Administrative and supervisory duties mean she often has to stay at the clinic until the last physician is done seeing the last patient and she still often brings home hours of charting and email work every evening.
She is looking forward to our youngest daughter graduating college in 2027 which is the date she has picked to retire or at least dial back the workload to half time or less.
Do you have any sources of income besides your career? If so, can you list them, give us a feel for how much you earn with each, and offer some insight into how you developed them?
None.
I've dabbled with short-term side gigs as a tutor but the money was trivial compared to what my wife could make taking extra shifts. So I became the one staying home with the kids while she was on call.
We very nearly invested in a rental property when we moved back to the Pacific Northwest and I am hugely grateful that we did not go down that path since Covid has made landlording a miserable undertaking.
SAVE
What is your annual spending?
About $130,000.
What are the main categories (expenses) this spending breaks into?
$60,000: housing, utilities, vehicles, and home maintenance. We have two cars, both paid for.
$20,000: groceries, kids, and incidentals (music lessons, sports etc.)
$40,000: tuition, room & board for daughter in college.
$10,000: vacation travel
Do you have a budget? If so, how do you implement it?
No budget.
Luckily both my wife and I are on the same page and we rarely spend much on clothes or other luxuries.
We usually take at least a 2-week family vacation every year, usually to regional vacation spots where we AirB&B and mostly cook our own meals.
I manage all the finances and all our accounts are joint accounts although I mainly use one checking account and she uses the other.
Any big ticket items we discuss together. Otherwise we mostly just trust each other to be frugal and we are.
What percentage of your gross income do you save and how has that changed over time?
Before our oldest daughter entered college in 2016 we both maxed out our 401(k) and 403(b) plans which amounted to total annual retirement savings of about $50,000 and my wife's employer contributes another approximately $60,000/year to her retirement and HSA for a total annual savings of about $110,000 or about 30% of total income.
We only had enough saved in her 529 plan for the first year expenses at an out-of-state public university and with our income we qualified for no financial aid.
For college years 2-4 we cut back our discretionary retirement contributions by half and paid for tuition, room, and board out of monthly cash flow which makes our current savings about $80,000/yr or about 22% of income.
It bothers me to some extent that we are no longer maxing out our tax-deferred retirement space but with retirement account balances closing in on $2 million, the annual earnings far exceeds what we can contribute anyway.
I thought about trying to get more creative with the college spending through temporary loans to keep the tax-deferred retirement contributions maximized. But we decided that we preferred to just pay cash and avoid any college debt even if that wasn't the tax-optimum approach.
Daughter #2 starts college this fall at an in-state public school and we plan to continue paying all college expenses out of cash flow so that she graduates with no debt. We have found we can easily manage paying full freight college expenses for one daughter at a time through cash flow and have enough saved in 529 plans for the 2025 school year when we will have two in college.
What's your best tip for saving (accumulating) money?
Pay yourself first and keep all of your savings on auto-pilot through payroll deductions.
Until our oldest daughter entered college my wife and I both maximized all of our retirement savings through payroll deductions.
What's your best tip for spending less money?
Avoid buying vacation properties.
We have too many friends and family for whom vacation properties have turned into a financial anchor and time sink. I am very happy not to own any real estate other than our primary home and happily AirB&B whenever we want to travel.
What is your favorite thing to spend money on/your secret splurge?
For myself it is tools. I will happily take on any home improvement project if it means buying new tools!
For my wife it is mostly audio-books. She is probably more frugal than I am.
INVEST
What is your investment philosophy/plan?
Keep your investments simple and low-fee.
Early on when I was single I dabbled in a variety of actively managed mutual funds. But for at least the past 20 years, all of our investments have been consolidated into Vanguard and Fidelity index funds and the Federal TSP. It is the simplest and most consolidated portfolio I can assemble.
We manage our portfolio ourselves with no advisor following "Boglehead principles" learned on the Boglehead investing forums.
As our portfolio has grown it has gotten simpler and simpler. I no longer even dabble in things like REITs and emerging market funds and just leave everything in the lowest fee index funds. Because at least half of our portfolio is in target retirement funds I have been expecting our allocation to grow increasingly conservative over time, but the opposite has happened over the past two years due to the run-up in equity markets.
Our target allocation is 60/40 but gains in the stock market over the past year have pushed it up to about 68/32 and we are overdue for rebalancing. We are invested entirely in index funds and target retirement funds as follows:
48.7% US stocks
19.9% International stocks
17.7% US bonds
4.0% International bonds
7.7% Cash
2.0 Alternatives (mostly REITs)
The strength of our approach is that it is entirely hands-off. I don't have to landlord or mess with side businesses or anything else. Our free time off work is entirely our own which I much appreciate while the kids are still at home.
What has been your best investment?
My wife and marriage.
Obviously I'm married to someone with higher earning potential than I have. But beyond that, marriage has been an incredibly productive partnership for the two of us. Luckily we have turned out to be completely compatible and of like mind when it comes to lifestyle and finances, which makes things easy.
But having a life partner makes so many things easier. I married later in life at age 36 so had a good 15 years of single adulthood under my belt and know how one has a low margin for error when you are the only breadwinner. Having a life partner has meant that she was able to support me and our family when I was the primary breadwinner early in our marriage and she was studying. And I was able to support her when she was the one with massive work hours during medical residency.
With children, I have found that only one of us can really pursue a high-end all-consuming career. Some families might be able to pull it off with nannies and such. But someone has to be around to look after the kids, coach their teams, cook meals, and just generally hold things together. For the most part that has been me and it has worked out for us.
Had I not gotten married my career trajectory in the Federal government would have been just fine and I likely would have wound up in some type of upper-level agency management position with probably the same degree of financial independence with a sizable TSP and pension. But I would not trade the path we chose for anything.
What has been your worst investment?
Buying a brand new cabin cruiser and dive boat when I lived in Alaska.
I bought it for about $110,000, put in about $10,000 in additional gear, paid about $10,000/year for moorage and maintenance, and sold it 5-years later when we left Alaska for about $75,000. So it probably cost about $1000/day for each day that I actually used it.
Boats are always a bad investment and new boats are the worst possible investment.
What's been your overall return?
I don't calculate overall return because we have been consistently making new contributions the entire time. Instead I track portfolio value.
I would guess that our overall return has been between 9% and 10% over the past 10 years because that is the 10-year return of the Vanguard life strategy fund that our portfolio most closely matches.
How often do you monitor/review your portfolio?
I track our portfolio daily in Quicken and monthly in Personal Capital to see the asset allocations.
My wife checks in about once a year to see how close we are to retirement.
NET WORTH
How did you accumulate your net worth?
Over the past 10 years our investment portfolio has gone from $311,000 to $1.75 million simply by doing nothing more than maximizing our retirement contributions into Vanguard Index funds and the Federal TSP.
It has all been simple buy-and-hold payroll deductions into index funds.
For the first 5 years it was mostly our own contributions. For the past 5 years my wife's new employer has included about $60,000/yr of employer contributions in the form of profit sharing, cash balance plan, and HSA contributions.
What would you say is your greatest strength in the ESI wealth-building model (Earn, Save or Invest) and why would you say it's tops?
We actually take a balanced approach and treat ESI like a 3-legged stool. We don't really focus on one leg more than the others.
We don't have the super-high income that some here have which makes wealth come easily. Although admittedly our combined income is high enough to make saving relatively easy.
We aren't hyper-savers like many in the FI community who go to great lengths and deprivations to save every dime. We could obviously save a lot more than we do.
And we aren't particularly creative investors looking for angles like leveraged real estate or side businesses to accelerate our earnings. We are content to just take what the market gives us and focus on minimizing fees for the long haul.
What road bumps did you face along the way to becoming a millionaire and how did you handle them?
None really.
Our career paths in government, education, and health care have been extremely stable with no unwanted periods of unemployment and no real peaks and valleys in terms of income.
Our financial life has been utterly boring.
What are you currently doing to maintain/grow your net worth?
Nothing more than staying the course.
It has worked well for us so far.
Do you have a target net worth you are trying to attain?
Our minimum target is a $2.5 million investment portfolio with the house paid off and the kids through college.
That should spin off an even $100,000/yr at a 4% withdrawal rate which should be more than enough to cover our retirement costs without even considering social security and my small Federal pension.
Since we plan to retire in place I don't really count our home equity as part of our net worth calculation as it won't be part of our retirement income.
If we include home equity that would probably put our target net worth in the $3.5 million range.
How old were you when you made your first million and have you had any significant behavior shifts since then?
Our combined portfolio hit $1 million in 2017 when I was 53 and my wife was 47.
We haven't changed a thing since then.
What money mistakes have you made along the way that others can learn from?
The biggest financial hit we took was from teaching in Texas when I figured out that my Texas teacher's pension was going to cut my future Social Security earnings in half due to the Windfall Elimination Provision (WEP) since my teaching job in Texas did not pay into Social Security.
To avoid seeing my future Social Security earnings cut nearly in half due to the Texas pension I decided to cash out my Texas pension benefits into a Vanguard rollover IRA and took an enormous hit that way with the hope that I will at least break even with future earnings. Only time will tell if that was a wise decision.
I wouldn't call my career change into teaching a mistake. It was a rewarding second career. But going into it I didn't fully understand the penalty I would be paying in terms of retirement savings in a new career that was already lower paying than the one I left.
Anyone considering a second career in teaching should take a long hard look at the financial implications if they live in a state where the teacher pension system doesn't pay into Social Security. The financial implications can be severe.
What advice do you have for ESI Money readers on how to become wealthy?
Follow the boglehead principles of buying and holding low-fee index funds and maximize your tax-deferred retirement savings.
Stay the course and don't panic. We ground right through the 2006 recession and the 2020 pandemic without so much as a single change to our portfolio and it has all worked out.
FUTURE
What are your plans for the future regarding lifestyle?
Our retirement portfolio is large enough that it is more or less on auto-pilot and we are mostly working full time at this point in order to cover the mortgage, travel, and pay-as-you-go our girl's college costs.
When the youngest daughter enters college and we have a grasp of her college costs (private or public school etc.) we plan to take stock and my wife is likely to cut back her hours severely to half-time or less. Or perhaps switch to itinerant part-time locum tenens work.
I will continue teaching as long as she keeps working.
Depending on what our portfolio looks like at that point we may spend a few years easing out of the world life by working half-time and spending a lot more time traveling.
What are your retirement plans?
We enjoy boating and would like to buy a cabin cruiser like a Nordic Tug or similar to use cruising the inside passage between Puget Sound and Alaska. As we have learned in the past, boats are an enormous financial black hole, and how much boat we buy depends largely on how much our portfolio exceeds our minimum expectations.
Otherwise we plan to basically retire in place in our current home which is frankly, much too large for just the two of us. But my wife very much wants to maintain our large suburban home so she can gather up our entire clan during holidays. If it turns out that our girls all scatter to the winds and rarely visit we might decide to downsize to a smaller home but we plan to stay put in our current town.
Are there any issues in retirement that concern you? If so, how are you planning to address them?
The two biggest wild cards are: (1) paying for health care if we retire before Medicaid kicks in (which we will almost certainly do), and (2) caring for elderly parents. All four of our parents are in their late 80s and beginning to decline in terms of health. Both sets of parents are financially sound but we don't really know what kind of future care and attention they will eventually need and what it might cost us in terms of money and time.
We don't really have any specific plans to address these concerns. My wife earns retiree healthcare benefits the longer she works but is unlikely to work long enough to earn full benefits. We have no real plan to deal with elderly parents other than keep our very large house in the event that we eventually need to take one of them in with us.
MISCELLANEOUS
How did you learn about finances and at what age did it "click"?
In my younger years in Federal employment I had an older mentor who religiously preached the value of contributing to my Federal TSP and who praised its simplicity.
At the time during the dot.com bubble I was chafing at being forced to invest in plain Jane index funds instead of high-flying tech stocks.
After the tech crash I came to see the wisdom of buy-and-hold index fund investing and became something of a Boglehead follower.
Who inspired you to excel in life? Who are your heroes?
I have had a series of wise mentors in both my careers who have pointed me in the right direction financially and in terms of career decisions.
I now try to pay it forward whenever I can with my younger colleagues. But only if they are interested.
Do you have any favorite money books you like/recommend? If so, can you share with us your top three and why you like them?
Not really.
I have a stack of investing books that I mostly don't read or follow because we follow such a simple buy-and-hold index fund approach.
I find financial forums and the New York Times and Wall Street Journal to be much more informative, and most of my investing education was gained in the Boglehead forums rather than through books.
Do you give to charity? Why or why not? If you do, what percent of time/money do you give?
We gave about 5% of our income to assorted charities and I coached my three daughter's youth soccer teams for about 15 straight years.
We have discontinued most of our charitable giving while we pay for college educations and will turn it back on once the last child graduates.
Do you plan to leave an inheritance for your heirs (how do you plan to distribute your wealth at your death)? What are your reasons behind this plan?
Our will will create three equal trusts for all three children which each will gain full control over at age 30.
Until each reaches age 30 my wife's brother who is an investment banker will oversee each of their trusts.
We don't plan to reach out from the grave and manipulate their lives in any other way.
If our portfolio stays in the low 7-figures we are likely to just leave it all to our three children. If for some reason our wealth balloons to much larger sums we might contemplate leaving some portion to a few favorite charities. But we are a long way from that now.