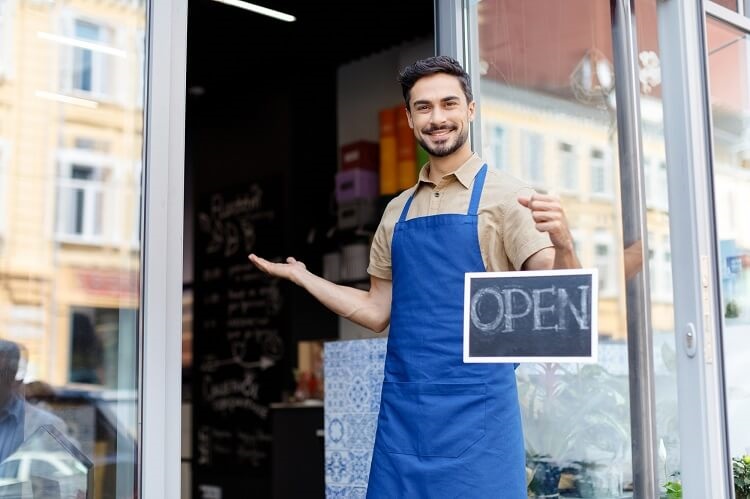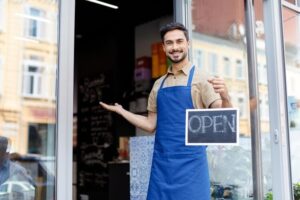 Here's our latest interview with a millionaire as we seek to learn from those who have grown their wealth to high heights.
If you'd like to be considered for an interview, drop me a note and we can chat about specifics.
This interview took place in July.
My questions are in bold italics and their responses follow in black.
Let's get started…
OVERVIEW
How old are you (and spouse if applicable, plus how long you've been married)?
I am 37 years old and my wife is 35 (will be 36 soon).
We have been married for 13 years.
We began dating in high school, when I was 17 and my wife was 16.
Do you have kids/family (if so, how old are they)?
We have two sons, ages 6 and 4 that keep us on our toes at all times.
What area of the country do you live in (and urban or rural)?
We live in the central United States in a town of about 50,000 people (college town). We just recently relocated from a larger city of about 1 million people that is just over an hour away.
We had long planned to raise our kids in our current town, and made the move in early 2020, just as the Covid pandemic was beginning to unfold.
What is your current net worth?
As of June 30, our combined net worth is $1,286,637.
I have tracked our net worth regularly (at least quarterly, and sometimes monthly) since I began my first job in the summer of 2007.
What are the main assets that make up your net worth (stocks, real estate, business, home, retirement accounts, etc.) and any debt that offsets part of these?
Assets
Cash – $280,695
Retirement Accounts – $254,727
Residence – $390,000
Investment Real Estate – $700,000 (2 mini-storage facilities)
Business Value – $950,000
Other – $109,371
Total – $2,684,793
Liabilities
Mortgage (Residence) – $278,692
Mortgages (Investments) – $390,975
Business Acquisition Loan – $724,989
Credit Cards – $3,500 (paid monthly)
Total – $1,398,156
Net Worth – $1,286,637
EARN
What is your job?
I am the owner of a single location retail business that I acquired in January of 2021.
This is a brand-new adventure to me, and something that is much different than anything I have done before (more on this below).
In this role, I handle the management of employees and do most of the purchasing of products for the store. In an average week I spend about 20 hours doing things for the business.
What is your annual income?
Good question! Since ownership of this business is still relatively new (6 months now), this is a bit fluid.
This business is on pace to earn roughly $300k in profits this year, which after debt service would net me about $240k in income personally.
I don't pay myself a salary from the business (it is a schedule C-business due to laws in my state for this type of business). I take irregular draws from the business as needed.
We also earn roughly $20,000 in net annual profits from our two mini-storage facilities, after debt service. My wife runs these.
Tell us about your income performance over time. What was the starting salary of your first job, how did it grow from there (and what you did to make it grow), and where are you now?
I have had 3 distinct phases of my career. I graduated near the top of my class from a state university with a major in finance, and minors in accounting and economics.
My first job out of college was in a commercial banking rotational development program with a large regional bank. My starting salary was $40,000. I had 6-7 job offers when I left college, and this was the lowest offer I had. However, I knew the training and exposure provided by this job and this company would set my career on an excellent trajectory.
I was too idealistic in this first role, assuming that working hard and producing good work should be my number one goal. I didn't focus enough on building relationships during my rotations, and I received a poor placement at completion of the program (so I thought). It was in a less-visible banking group that was away from the HQ location in the city I was in. I ended up leaving this company 3 years after I started, and my salary had only grown to $48k at that time. This entire time, I remained in an "analyst" role.
I had a short stint at a much smaller bank (less than a year) before they got acquired by a large institution that I had no desire to work for, so I left there to work for another small local bank that was highly regarded. The key in this 2nd career stop was moving up to a commercial loan officer role from an analyst role, although my pay didn't increase much at this stop.
My starting salary at the 3rd bank was $80k – so I managed to double my salary 4 years out of college. In this role, I took on much more responsibility. I probably oversold myself in the interview, but I knew I was capable and they wanted me badly.
I worked at this bank for just over 3 years and did really well. My salary grew to $120k. I also received annual bonuses around $20k and some stock options as well. In late 2013, this bank was acquired by a large regional bank, and I knew the large bank game was not for me. As a banker, I had primarily worked with other small business owners, and I wanted to try my hand at small business ownership.
In December of 2013, I left banking to partner with one of my customers in acquiring a tiny, failing manufacturing company. My partner was a very experienced businessman, but retirement age. I would run the company, and he provided capital and acted as the board. I took a pay cut to $85k for the opportunity.
I was involved in this business (President) for the next 7 years, and we grew from around $500k in revenue to just near $10 million in revenue at the end of 2019. My salary over this time grew to $128k and I also earned some bonuses as well, but I never felt that my pay was anywhere close to being "worth-it" for the stress and hours I was putting in.
I also never had a substantial ownership piece. Although the business grew tremendously, profits were always hard to come by, and cash was even more scarce. We were dealing with huge national customers that paid slow and cash flow was always a struggle, but I learned an incredible amount.
When we decided to relocate to our smaller city in early 2020, I had originally planned to keep working with the manufacturing company, and I commuted for 6 months (2.5 hours round trip). The stress of the business during Covid and the commute about did me in.
I began looking for something to do or a business to buy in my new hometown. I found my current business in October of 2020 and resigned from the manufacturing company effective 12.31.2020. I closed on my current business in January of 2021.
I continued consulting for my old company through June of 2021, and now that agreement is complete.
What tips do you have for others who want to grow their career-related income?
Things that worked for me:
Early in your career, don't worry so much about taking the absolute highest salary. Take the position where you can learn the most, meet the most people, etc. Your first job is more about creating opportunities down the line.
Take risks – early in my banking career I was able to oversell myself into a role that I was not qualified for (managing a $25mm loan portfolio at age 26). But I did very well once I was in the opportunity. Sometimes you need to have irrational confidence in yourself.
Take risks – leaving a banking career that was on the rise to go and run a failing manufacturing company was a bit crazy – and the financial rewards were probably not what they should have been for that 7 year period. However, I was 29 years old at the time when I took over the company. When I left at 36 years old, the breadth and volume of experience I had gained that early in my career was something I could not have gained anywhere else. I had literally seen it all/dealt with it all. This gave me the confidence to tackle just about anything.
Things that bosses want from employees:
The bare minimum is showing up and consistently doing everything you say you will do, when you say you will do it – no excuses.
Figure it out – for most things, your boss doesn't have the answer, but they are willing to work to figure it out. If you can learn to do this yourself and not run to your boss with every little roadblock, you will go far.
Have a positive attitude (not a victim mentality). I'd guess 75% of the people in workplaces believe the world is out to get them, the boss is out to get them, etc. If you can maintain a good attitude and be patient, you will go far.
What's your work-life balance look like?
Right now it is fantastic. I work roughly 20 hours per week. I golf several times per week. I am at home a lot with my wife and kids doing various things.
As the owner of a retail business, I also know this could change at any time. I have a great staff right now so I am working less – but I am prepared for this to change anytime.
In my previous job, I did not work crazy hours (45-50), but I was also never present at home (mentally). The job was all-consuming, and I did not do a good job of creating separation. Being President of a company with 50 people was great experience, but I don't desire to do it again. Having ultimate responsibility for that many livelihoods put me in a spot mentally that I could not turn off.
Carrying this responsibility through a global pandemic that subsequently decimated our business and led to layoffs was enough to push me over the edge.
Do you have any sources of income besides your career? If so, can you list them, give us a feel for how much you earn with each, and offer some insight into how you developed them?
Not really, since now our investments (business and two investment mini-storage properties) are our only sources of income.
I have earned $36k this year in consulting fees, and I am talking to several people about some new consulting agreements at the moment. I have particular expertise in small business acquisitions and operations/growth of small closely held companies. I would like to do more of this, because I enjoy being involved with different kinds of businesses.
SAVE
What is your annual spending?
Our annual budget for normal recurring expenses is $60k.
This does not include taxes. Since we recently became self-employed, we are still working through ideas on how to plan for taxes.
We also don't budget for large one-time expenses.
In an average year, we spend $70k, not including taxes.
What are the main categories (expenses) this spending breaks into?
Mortgage – $20k (includes taxes/insurance)
Utilities – $5k
Day to day – $24k (all credit card spending which includes groceries, dining out, etc.)
Non-recurring expenses – $11k (car insurance, vacation, medical, home repairs)
Other big ticket – $10k (different from year to year)
Do you have a budget? If so, how do you implement it?
Yes – we enter all transactions into a spreadsheet and my wife takes care of this.
It is fairly loose – meaning we don't live/die by it. Since our income is well in excess of our expenses, we are happy if we are close to our budget at the end of each month.
What percentage of your gross income do you save and how has that changed over time?
This year should be roughly 40%-50% of gross income.
When I started my career, I aimed initially for 10% between 401k savings and cash savings.
For the bulk of our marriage, we have been between 15%-25% – with most of this then deployed into real estate or other business ventures.
What's your best tip for saving (accumulating) money?
Most of my net worth can be attributed to taking some risks with investments, primarily in real estate. I bought my first rental property at age 26 (a crappy condo for $36k). I didn't make much money on that property, but it did prove that I could be an investor. I owned several condos and homes in the years following that purchase, some with a partner, and some by myself. We also rented a residence that we built new after we moved out of it, and only sold it when we moved away in 2020 (made a very nice profit).
Now I am totally out of the residential rental game (too much emotion involved with people's homes) and focused on commercial real estate. I am also about to make a large land purchase near my home ($700k) This will be my first land deal.
What's your best tip for spending less money?
I honestly feel like I am too far removed from this mindset to offer great advice.
I've generally been blessed with a good income, and been resourceful enough to get pretty much anything I needed/wanted. I prefer to focus on growing income to a point where spending remains well below income, even when living a good lifestyle.
What is your favorite thing to spend money on/your secret splurge?
Thankfully, the thing I am most likely to "shop" for when I have extra cash is real estate, so I think this counts more as investing than spending!
Other splurges would include golf (country club membership) and at least one trip to Las Vegas each year.
INVEST
What is your investment philosophy/plan?
I am much less focused on the stock market than the vast majority of the interviewees here. I certainly have stock investments (mostly from retirement accounts from my time as a banker).
My main focus is to have a portfolio of private investments that create more than enough cash flow for me to live on. At this point, I have accomplished that.
My focus now is slowly shifting toward aggressively paying off debts associated with those investments so that the private portfolio can be owned free and clear (and thus generate even higher cash flow). I hope to accomplish this in roughly 5 years. The main roadblock is more investments that require capital that could otherwise be used to pay down debts.
What has been your best investment?
It would have to be the crappy $36k condo.
Not because I made money from it, but because it helped shift me into a mindset of being an asset owner/investor. This shift in mindset has been transformational for me over the past 10 years.
What has been your worst investment?
When I was a banker, I did a lot of lending to oil and gas companies (primarily exploration & production companies). I invested $4k into a gas well in an auction. To this day, I have received perhaps $750 in cash flow from that investment over roughly a 10-year period.
I did not have enough knowledge about oil & gas to fully understand the investment. Thankfully, the dollar amount was relatively small. I look at this as a well spent tuition payment.
What's been your overall return?
The best estimate I can make is looking at my overall net worth growth from 2007 (when I graduated college) to now. This number would be 25.8% over this timeframe.
I know that net worth growth includes earned income, so this is not a perfect measure of "return". But, I look at myself as a business entity and net worth as the scoreboard, so this is an important number for me.
Sustaining this percentage going forward will be very hard, although I expect 2021 to be in excess of this, and roughly my fourth best percentage year out of the last 14 (with growth calculated on the highest starting balance).
How often do you monitor/review your portfolio?
I only monitor my stock portfolios once per month.
But the remainder of the portfolio is private investments that are monitored continuously since they are the primary daily activities for my wife and I.
NET WORTH
How did you accumulate your net worth?
The initial momentum was created from earning a good income in my banking career. From there, the lion's share of the growth was created through investing earned income into real estate and other private business ventures.
I believe that becoming self-employed in 2021 by purchasing a traditional brick and mortar business will prove to the best decision I have made for net worth growth, but only time will tell.
What would you say is your greatest strength in the ESI wealth-building model (Earn, Save or Invest) and why would you say it's tops?
I would say that my greatest strength has been Invest.
I have never been particularly interested in focusing on saving money, except perhaps very early in my career when money was more scarce.
Most of my earning now comes as the result of investments I have made – although I am actively involved in these investments on a daily basis, so there is another skill there that is required (Operate).
What road bumps did you face along the way to becoming a millionaire and how did you handle them?
The biggest road bump, in pure wealth building terms, was leaving my banking career for the manufacturing industry in late 2013. I took a large pay cut, and the earning potential of that career never matched the earnings path of my banking career.
However, the skills learned in my 7 years running the manufacturing company, and the shift in my mindset was worth the setback in pure net-worth terms. It gave me the confidence to pursue my latest venture which has given me much more freedom (and earning power) than either of my previous two careers.
What are you currently doing to maintain/grow your net worth?
I am actively operating my largest investment (the retail store). Although this is not an 8-5 job, there are some key things that need to be done each day. I am remaining disciplined and ensuring that these things get done well each day. I am also actively working to develop my staff that does most of the work at the store and trying to increase their skillsets.
Outside of the retail store, I am looking for other areas to deploy capital. I am set to make a rather large land investment with my brother in just a few weeks.
Overall, I feel that the stock market is inflated at the moment. Since I no longer have a workplace retirement plan, I am not presently investing in stocks. I have discussed various plans with my CPA and have a plan of action to make some "retirement investments", but at the moment I am not motivated to do this. I know I am trying to time the market, but it feels so irrational to me at the moment that I just cannot bring myself to deploy funds into stocks.
Do you have a target net worth you are trying to attain?
No, not really. Primarily because at the moment I am not working toward a "traditional retirement" where I stop working and have zero income. I may change my mind on this at some point in the future. But at the present time, I really enjoy being involved in operating businesses.
My targets revolve more around keeping my daily work commitments lower than in my previous careers (8-12 hours per day). Most days now I can be very effective in 2-4 hours which creates great balance for me. There are certainly times when I have employees out where I must work much longer days, but this is not frequent (so far).
Long story short, even if my current net worth were 10x what it is today, I would not being doing things all that differently……with one exception.
I would hire a "right hand person" to learn all the things that I must do today, and to also be the "fill-in" person for my businesses. This would allow me to travel more frequently, go to see family more frequently, stay longer, etc.
The one downside to my current position is that I need to be "around" almost all the time. I have to plan well ahead when I want to take a trip, and even then, 4-5 days is about the max I can be gone currently. I would love to be able to spend a month in Colorado in the summer. Since I graduated college in 2007, I have never had more than a week off consecutively.
How old were you when you made your first million and have you had any significant behavior shifts since then?
It was very recent – I was 36 years old – and absolutely nothing changed.
Any significant behavior shifts that I have had financially came over the past 7-8 years when I became self-employed. These were shifts in mindset, and not so much because I had more money.
For example, I have people outside my house painting as I write this. I am perfectly capable of doing that, but I am not great at it, and I absolutely hate doing it. These days I am happy to pay other small business owners to do what they are good at, so that I can spend my time doing what I am good at and enjoy.
What money mistakes have you made along the way that others can learn from?
Overall, I have made many more good moves that bad moves, but a few come to mind that I would do differently.
I invested in a gas well many years ago ($4k) and I had not near enough knowledge of this asset when I made the investment. The returns have been very poor. In hindsight, I would not make this investment.
In late 2019, I had a strong feeling that the overall stock market was overvalued so I shifted to about 90% cash in my retirement accounts. When the Covid pandemic struck in early 2020, this looked like a brilliant decision. During the lows of the pandemic, I made some great money by investing in companies that were very beat up (restaurants, banks, airlines, cruise lines) – but I sold these investments later in 2020.
Today I still have a good portion of my retirement investments in cash, and I am looking for an opportunity to get back in. I have missed a good portion of the current upside. Once I do get all these funds redeployed, I don't plan to play the market timing game again.
What advice do you have for ESI Money readers on how to become wealthy?
I am a huge believer that real wealth is created outside of a "normal" W2 job for the vast majority of people. There is certainly a portion of people that can earn huge W2 income, but the vast majority of people will not.
For many people, the route becomes to invest in real estate as a side business. This is where I started, and it is an avenue that I believe strongly in. I remain an active real estate investor today.
The final step that only a small percentage of people take is leaving the security of a W2 job and owning their own business. There are certainly financial benefits that come with doing this if it is done well. But the mindset shifts that come with owning your own business are tremendous.
For example, over the years I found that many W2 employees have somewhat of a victim mindset – the "company" is out to get them, their "boss" is not paying them well, etc. I am not outright dismissing these complaints. However, I think that many employees feel a lack of control that leads to significant day to day unhappiness.
Business ownership has a way of disproving many of these previously held notions. When you are the owner and the boss, suddenly you realize that it is just much harder than it looks, and resources are rarely as plentiful as they may have previously appeared to be.
All of that to say – owning your own business can certainly be a path to financial wealth – but most importantly for me, it has been a path to emotional wealth. It has led me to see the world differently. It has led me to being more confident in forging my own path and creating the life I could only dream about previously.
FUTURE
What are your plans for the future regarding lifestyle?
Right now the goal remains to stay the course on my current path.
I am happy with my work/life balance, my level of spending, etc.
What are your retirement plans?
Financially – my plans are very similar to my current earning/spending levels. I realize as I get older, this may change. I may lose all desire to be involved in operating businesses. The good thing is that what I am doing today is building maximum optionality for anything I could desire to do in the future.
Activities-wise, the main thing that I would like to correct is my current need to be "around" virtually 99% of the year. I'd like to have more freedom to travel, and freedom to be gone longer. But, right now I have 2 young kids, and I know they will continue to add more activities to their plate. For the stage of life we are in as a family, this is not an urgent goal for me.
Are there any issues in retirement that concern you? If so, how are you planning to address them?
No, not really. The vast majority of people say healthcare costs. Since at the moment I always plan to own some sort of business, healthcare costs for me and my family are just a business expense.
I am still so far from any sort of "traditional" retirement that I realize my concerns may change and increase over time.
MISCELLANEOUS
How did you learn about finances and at what age did it "click"?
My mother always managed the finances in our household growing up, and I looked up to her a great deal for making rather modest incomes go a long way for our family when I was growing up.
Outside of her guidance, I give credit to many blogs I began reading in my final few years of college (former blog ran by ESI being chief among those).
By the time I graduated college and got my first real job (and real paycheck), solid financial habits were well ingrained in my everyday living. I realize that I am very blessed to have had this knowledge and mindset on day 1 of my career.
Who inspired you to excel in life? Who are your heroes?
My parents certainly inspired my overall spirit of high achievement. My dad was a teacher and coach. My mom did various things including working at a bank and running a significant charity in our hometown.
On my current path of business ownership, there have been many people that inspired me. When I was a banker, I was also mind-blown at the different ways that people were making money with a business.
I am generally inspired by anyone that makes a good living with their own business – while maintaining very high integrity.
Do you have any favorite money books you like/recommend? If so, can you share with us your top three and why you like them?
I generally hate money books. There are rarely new ideas, and they are mostly written to appeal to the masses.
I am a much bigger fan of blogs when it comes to finances. No matter your lot in life or future goals, you can find a blog that can help you in your specific situation. The material is much more dynamic, and you can interact with the author and others.
Do you give to charity? Why or why not? If you do, what percent of time/money do you give?
I have in the past, minimally. I do not presently. I feel that the biggest impact I can make on the world presently is by creating as many good jobs as I can. I also love talking about business ownership and working to inspire others to achieve it.
I guess you could say I fall more into the "teach a man to fish" camp. Some may perceive this as harsh, and I understand that sentiment.
Do you plan to leave an inheritance for your heirs (how do you plan to distribute your wealth at your death)? What are your reasons behind this plan?
This is not something that I have considered. Since I have a wife and young children, I do have a very substantial term life policy in place should something happen to me before my children are fully grown.
My hope is to eventually partner with my children to start (or buy) businesses that interest them so that they may own their own businesses.
But as for what happens to any wealth that I have at the end of my life, I genuinely don't know at this point.