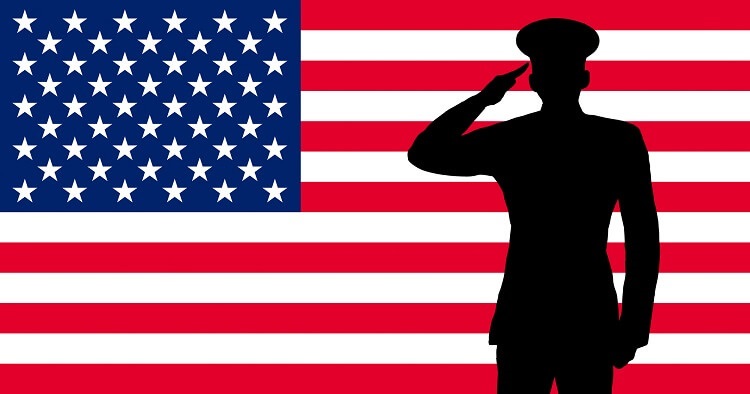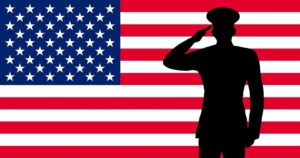 Here's our latest interview with a millionaire as we seek to learn from those who have grown their wealth to high heights.
If you'd like to be considered for an interview, drop me a note and we can chat about specifics.
This interview took place in August.
My questions are in bold italics and their responses follow in black.
Let's get started…
OVERVIEW
How old are you (and spouse if applicable, plus how long you've been married)?
56 year old male. Divorced.
Do you have kids/family (if so, how old are they)?
One son. 18 years old.
What area of the country do you live in (and urban or rural)?
Small, southeastern town approximately 25 miles outside of a major metropolitan area.
What is your current net worth?
$2.65 million.
What are the main assets that make up your net worth (stocks, real estate, business, home, retirement accounts, etc.) and any debt that offsets part of these?
Stocks and index stock funds make up the bulk of my net worth. All stocks and mutual funds I own are in a Vanguard brokerage account.
I included a $70K college 529 fund earmarked for my son. It appears he will not use it.
I currently maintain +$56K in a money market mutual fund, held at Vanguard, for emergencies, etc.
Congress permitted military to contribute to the Thrift Savings Plan (TSP) (401K equivalent) in the early 2000s. I was able to maximize contributions during my final 12 years of service. The account grew to more than $700K, comprised primarily of traditional contributions and about $30K of which were Roth 401K. I transferred my Thrift Savings Plan funds to Vanguard brokerage to gain access to a greater variety of investments and to consolidate my holdings. The tradeoff is the TSP has lower fees.
I bought a new construction home for $346K. I put down $43K on a 30 year fixed rate at 2.5 percent. I used a VA loan to avoid paying expensive private mortgage insurance.
As a matter of practice, I prefer maximizing available dollars towards investments over a large home down payment. I limit my home purchases to the minimum necessary to meet my needs. This home was designed to accommodate my mother's Lewy Body dementia and its associated physical disabilities. It's not a custom home so the model chosen happens to be larger than we need (five bedrooms) but it was the smallest of those fitting my criteria.
I apply approximately $1,600 extra towards the principal, which means paying off the loan in 13 years. I will likely move that timeline up. My equity is about $50K. I own no other real estate.
Regarding real estate investments, I rented out a home once. The numbers didn't work. After paying the management company and associated incidentals I was about $400 to $500 in the hole each month. It was the marital home. I have stayed away from real estate investments per se ever since.
I do maintain a REIT index fund in my Vanguard IRA.
Vehicles are necessary liabilities or depreciating assets. I held my last two vehicles for 14 years each. Two vehicles in 28 years! I invested money I would have used for car payments.
After my previous car died (l proudly drove 245K miles!), I bought another lightly used, expensive German sedan with 6K miles a couple years ago. I love it. In real dollars it was as much as the previous two vehicles combined. I have no regrets for this one-time splurge.
When I took mom in, I also assumed responsibility for her paid-for car. I cover all insurance etc., on both vehicles.
EARN
What is your job?
Retired military.
I served nearly 38 years, first enlisting then moving up the ranks to become a commissioned officer.
I am now a full-time caregiver for a parent living with Lewy Body dementia.
What is your annual income?
My retirement and small VA disability grosses $140K per year.
I served under an older military pension system before 401Ks (or Thrift Savings Plan which is the federal government's 401K plan). The longer you served and greater your rank determined the size of your pension.
I am fortunate for having had the career I did. Only a small percentage of those who enlist serve 20 years which is the typical minimum period to achieve a pension (there are exceptions and there are recent changes to the military retirement system to address those discrepancies, but that is off topic).
Tell us about your income performance over time. What was the starting salary of your first job, how did it grow from there (and what you did to make it grow), and where are you now?
My first non W2 job was providing landscaping for an elderly couple, arranged by my grandmother. I was 12. I got paid $6.50 for six hours of landscaping work. I was not happy.
My first W2 job came at the age of 13. I worked as a dishwasher earning $2.65 per hour. I worked about 15 hours a week.
My third job from the age of 14 to graduation from high school paid about $4/hour at a seafood restaurant. I made between $100 (offseason) to $500 month (summertime).
*Annual Military pay from 1984:
1984: $8341.20
1985: $9208.80
1986: $11952.00
1991: $24,145.20
1993: $32,410.80
1995: $ 41,184.00
2001: $59,220.00
2006: $81,817.20
2012: $124,207.20 (~$170K with basic allowance for housing)
2020: $181,920.00 (includes basic allowance for housing)
*Military members receive tax-free basic allowance for housing (BAH) to supplement housing costs. BAH is based on location. I did not include BAH in my pay amounts for most years because I no longer have those records readily available. Total pays and allowances for 2012 and forward are fairly accurate.
What tips do you have for others who want to grow their career-related income?
Do what you love and attack it with alacrity.
I found a "home" in the military. At a macro level, I loved the mission and supporting our country. At my micro level, I loved goal setting, working toward goals, and achieving them.
In the military promotion system, it took me many years to achieve the goal. Truthfully, I focused intently on achieving the desired rank and paid little attention to how much time it would take to get there. I was far along in my career before I sat back and began to add up the number of years needed to achieve the desired rank (my goal).
What's your work-life balance look like?
Previously, not so great. A military career required many hours.
When I deployed, there were 14-to-18-hour days. Other times, it was 10-to-14-hour days.
Since leaving the military, I became the full-time caregiver for my mother. Nearly everything I do is centered around her care and feeding. This is new to me and I am always learning about her disease, and the impact it has on her and on me. I am keenly aware that I need to get to a spot where I have better balance in my life otherwise, I will do disservice to her. I need to join a caregiver support group soon. I reckon, I am a work in progress.
Do you have any sources of income besides your career? If so, can you list them, give us a feel for how much you earn with each, and offer some insight into how you developed them?
No additional sources of income beyond what was listed above. I reinvest all dividends.
SAVE
What is your annual spending?
Qualitatively speaking, I have a particularly good handle on my monthly spending. My philosophy is to never spend greater than my monthly net pay.
That said, I currently am spending more as I set up our new home. It's a new construction home so there are several projects I want to complete to make the home more comfortable for my mother and me.
Additionally, I moved from the west coast late last year, where I rented a home. There is a wide variation in utility costs.
What are the main categories (expenses) this spending breaks into?
I just started to pay an additional $1,100 to my mortgage which will pay off in 13 years at the current pace.
I pay $1300 month in child support which ends by the time this is posted.
Mortgage: $3,000
Utilities: $250
Internet: $70
Security: $35 (I paid for all security equipment upfront ~$2,600)
Cell: $112
Car Ins: $250 (currently have 2 vehicles. I kept my mother's after she could longer drive)
Landscape: $125
Pest Control: $75
Child Supp: $1,305
Invest: $3,000 (Vanguard investments, deducted from checking account)
Subtotal: $8,222
Monthly Net: $9,235
I laid it out this way because this is how I think about bill paying.
Fixed costs are deducted first. I then address those variable costs which include food, groceries. I currently have $1013 to address variable costs and direct to future projects like a rear patio, garage cabinets, etc.
Do you have a budget? If so, how do you implement it?
I tried budgets years ago but I quickly lost interest in the tedious nature of keeping track of things.
I do not pay too much attention to my disposable spending. Instead, I prefer identifying the amount that I want to save every month, to include investments then immediately set aside monies for it. Whatever is left over is used to handle variable essentials like food, gas etc.
As I get nearer to the next monthly check, I determine if I can drop any extra into savings. If it is $50, $100 or whatever I transfer to my Vanguard investments. Each month, my goal is to start out at $0.
What percentage of your gross income do you save and how has that changed over time?
During my last 10 plus years in the military, I saved nearly 40 percent of my gross (Thrift Savings Plan, backdoor Roth (taking advantage of additional contributions for being over 50) and Vanguard investments).
After my divorce and expenses incurred from it, I had fallen far behind my goals, so I focused and was determined to achieve my goal of reaching $1M.
It was very tough to do, however I am glad I did it.
What's your best tip for saving (accumulating) money?
Compounding, compounding, compounding!
First, I learned how to be disciplined with the paycheck that came in by reading a great deal of personal finance books and magazines. American consumers often look for sales. Well, the best an investor could do with investments is to minimize his costs or transactions fees.
Early on, I paid high transaction costs for below average to mediocre investment performance. I've invested with 4 other mutual fund companies in the past. I stopped chasing the hot mutual fund of the month/year.
Today, I invest strictly with Vanguard. I love it! I dollar cost average each month and ride the market. I love the magical benefits of compounding.
What's your best tip for spending less money?
Don't get caught keeping up with expensive trends.
I wear comfortable off-brand jeans or shorts and nice shirts which represents pretty much my approach to purchasing stuff.
I do prefer paying up for quality products that are durable and reliable.
What is your favorite thing to spend money on/your secret splurge?
I dream of road trips…to my alma mater, friends, NYC or wherever!
I am tethered to my home much more than ideal for my psyche because achieving reliable paid caregiving assistance has been hit or miss. It's been mostly miss lately.
I make my own coffee at home, but I like purchasing a Dunkin Donuts coffee and cinnamon raisin bagel every once in a while.
If I was not tethered, I would be venturing on small travel trips visiting and reconnecting with friends.
For now, I will call it a Dream Deferred.
INVEST
What is your investment philosophy/plan?
I lean heavily towards equities.
I am 80/20 equities/bonds and short-term investments. I am not concerned about the risk for my age. If I needed it for retirement, then I would be more conservative.
Having gone through a few turbulent markets without much worry, I am comfortable with my prudently aggressive philosophy.
What has been your best investment?
Easily, getting my bachelor's degree opened doors to become a commissioned officer, which led to higher pay and responsibilities.
My subsequent Master's degree was also necessary "de facto" requirement for higher promotion as well.
All this ties into where I am today with a monthly pension for life. The military pension gives me stability and peace of mind that I would not have been able to achieve had it not been for the four-year degree.
For a traditional answer, I reckon it is my Vanguard Total Stock Market Fund. It's achieved 12.9 percent compounded annually since 2011.
My best single stock was purchasing Facebook at $39 a share.
What has been your worst investment?
Many years ago I dabbled in the hot stocks of the day, like WorldCom. WorldCom flamed out. It became worthless. Hilariously, I remember receiving the notice "worthless stock". I forget how much I invested, maybe $2K, but it served as a cautionary tale.
I still dabble in stocks, I maintain 10 individual stocks as my "fun and/or adventurous" investments in addition to the mutual funds. I never invest more than $10K in a security.
My WorldCom lesson serves as a reminder to not get too wild. I do not have near the knowledge, curiosity, or energy to be a real stock picker.
What's been your overall return?
When I started investing, I invested in a few load funds with high fees, etc. I changed mutual fund companies many times and made gads of mistakes.
In the early years I probably hovered around 5 to 7 percent.
I am 80 to 85 percent invested in equities (small/large/midcap/international). I am comfortable keeping a higher percentage in equities because of my military pension. Since 2011, I have recorded greater than 12 percent, which includes reinvesting dividends.
How often do you monitor/review your portfolio?
I look at it darn near every day the market is open.
If the market is tanking, I check. If the market is booming, I check.
I never get cold feet and sell. I believe in the markets and stick with it, good or bad.
NET WORTH
How did you accumulate your net worth?
As a kid, my family had nothing. We lived in a home with no running water until I was 8 years old. Life as a child living at home never got better.
I joined the military to get away from a tumultuous home.
I learned how to manage money from my parents, which is to say early on I would spend everything I earned and more each pay period. At my first duty station, I remember going to Burger King, only to be able to purchase the kid's meal. I was dirt poor and ashamed of myself. It was a watershed moment.
I went over to the local base libraries to learn about money. This was prior to the internet. I remember picking up "Money", "Kiplinger's Personal Finance" and reading articles by Sylvia Porter and whoever I could find. I took notes and studied 'new' concepts like mutual funds, saving and investing.
My first "investment" was a $50K whole life insurance policy and a couple load mutual funds from that insurance company. The fees were high. I didn't like the fees but thought I had little choice. I knew of no better options.
Today, I want the lowest fees possible and so far, have resisted formally paying for an advisor.
What would you say is your greatest strength in the ESI wealth-building model (Earn, Save or Invest) and why would you say it's tops?
Easily it's Invest.
As career military promotions came every several years. I am not complaining, however pay raises were not meteoric.
The magic of compounding helped me, despite having made many mistakes along the way.
What road bumps did you face along the way to becoming a millionaire and how did you handle them?
Marriage and divorce – both are inextricably linked to a very dark period in my life.
I married someone wholly incompatible with me on every level. We did not share the same life goals and she most definitely took exception to my investments unless they were liquidated for tangible items. My ex felt saving and investing was taking away from family needs of the day.
I did a lot of things wrong or backwards. I shared my complete financial portfolio AFTER we got married. (Yes, in hindsight, this is something we should have discussed prior to marriage.) She did not and would not share hers. I was confident that I would be headed to bankruptcy and physical and emotional despair had I stayed married.
There are many more dark and unpleasant stuff I will refrain from discussing. The point I want to emphasize is who you marry matters for your financial, emotional, spiritual, and physical health.
It was expensive. My net worth at the time of my wedding was about $350K. At the time of separation, my net worth fallen to $175K. It took another six years (for a total of ten years!) and three moves across three states to settle.
All in, my divorce settlement costs were $250K. I survived. I am much healthier all around. Life is great.
We all face tough patches. As I look back I am proud to have persisted and persevered because there are too many great opportunities in life to let setbacks get the better of you.
What are you currently doing to maintain/grow your net worth?
I continue to invest by dollar cost averaging each month.
Do you have a target net worth you are trying to attain?
In my early twenties, I decided I wanted to become a millionaire. I worked toward 'the goal' through periodic investments.
Now I have changed my target to $10M.
How old were you when you made your first million and have you had any significant behavior shifts since then?
51 years old.
I continue to do what got me here. I have little to no need for the money in retirement so I will let it grow and continue to add to it.
What money mistakes have you made along the way that others can learn from?
First, I married poorly. I do believe marriage is wonderful (good?), if you prepare properly and above all, choose the right mate.
Second, I wish I chose mutual fund investments with lower expenses much earlier. I chased expensive managed, momentum funds for twenty years before wising up.
What advice do you have for ESI Money readers on how to become wealthy?
Start today! Early is better than late but just do it.
If you are an average Joe or Jill, like me and want to get to a point where you are no longer stressing over finances, I recommend you always keep the end in mind as you work on your financial goals.
Your physical health matters, so if you are able, take care of your physical, emotional, and spiritual health.
Financially, always set goals. I got started in my early 20's after being fed up with my bad habits. I didn't know what to do so I sought out resources in the library. Today there are an abundance of readily available no cost options like articles and YouTube etc., to give you a start.
Be diligent. Be vigilant. Be wary of charlatans that promise a better mousetrap! "If only you invest with them, you'll be rich!" Don't get caught up in the noise.
Don't overpay for advice!
Finally, and most importantly, always believe in yourself. Your human capital is your best resource.
FUTURE
What are your plans for the future regarding lifestyle?
I tell myself I am in transition, until I start working on the next vocation, profession or perhaps hobby.
I left the military less than a year ago and am just not sure what's next.
I am grateful I do not have economic and/or financial pressures that would add to the stress of being a full-time caregiver.
What are your retirement plans?
I don't have a good answer to this question.
I don't know what life looks like for me in five to ten years from now.
I am fortunate that I have a solid financial foundation.
Are there any issues in retirement that concern you? If so, how are you planning to address them?
1. Taxes, taxes and more taxes due to anticipated require minimum distributions.
2. My equity to bond holding percentage is higher than recommended for my age because I do not foresee a need for these funds later in my life.
3. My traditional IRA account will continue to grow. My traditional IRA tax bill will come due. I don't have a plan to efficiently address it.
MISCELLANEOUS
How did you learn about finances and at what age did it "click"?
I spoke about learning about personal finances and basic investing in my early 20's by reading personal finance magazines, some books and trial and error.
Who inspired you to excel in life? Who are your heroes?
My mother's example.
When I was 10, after only 2 years, we lost a home due to foreclosure. We returned to a home with no running water or modern heating and air conditioning. We had one potbelly stove to heat the entire, non-insulated house. Mom immediately set a goal to save $3K to purchase another home with running water and electric heat (without sharing with anyone for fear my father would convince her to use the money saved for one his ill-conceived schemes.)
Mom embraced working and doing whatever was necessary to achieve her goals. Mom was not a visionary, or great speaker but through her works she believed in dreaming and doing the work to achieve her goals.
She's a domestic violence survivor and currently enduring the ravages of Lewy Body Dementia. It's tough to watch but she is dealing with it with remarkable grace.
Do you have any favorite money books you like/recommend? If so, can you share with us your top three and why you like them?
I read a variety of books, magazines and articles to keep my mind fresh.
Some of my favorites are The Millionaire Next Door and The Next Millionaire Next Door. I can relate to many of the personnel interviewed in those books.
Steven M.R. Covey's Speed of Trust made an indelible impression on my professional and personal relationships.
Do you give to charity? Why or why not? If you do, what percent of time/money do you give?
Charitable giving has been hit or miss for me.
I used to give consistently to Police and Fire departments but soon started getting calls from political action committees whose mission I thought were divisive.
I paused most giving for now.
Do you plan to leave an inheritance for your heirs (how do you plan to distribute your wealth at your death)? What are your reasons behind this plan?
Life is tough.
My son is estranged. I received a devastating phone call from his mother, informing me he no longer wanted to visit during the summer. I have not seen him in three years. Phone calls were intermittent and now nearly never. It's tough.
My estate plan has slowly changed as the communication with my son has waned. Today, my intent is for the bulk of my estate to go to my alumni, a yet unnamed domestic violence organization and dementia organizations.
Upon my expiration, sharing and donating my assets is the "why" I continue to seek portfolio growth.
Final Comment – My biggest regret: Having to divorce and leave my son in a single parent household is my greatest regret. I believe he has paid and continue to pay the cost. I just could not survive or function in the marriage. I know I would have served as a far worse example to him had I stayed. Nonetheless, children are innocent bystanders to the actions of their parents. I worry about my son's ability to navigate the world. I accept responsibility for my failures. I hold out hope for his success but wonder about self-confidence, self-esteem, and self-worth. I pray.