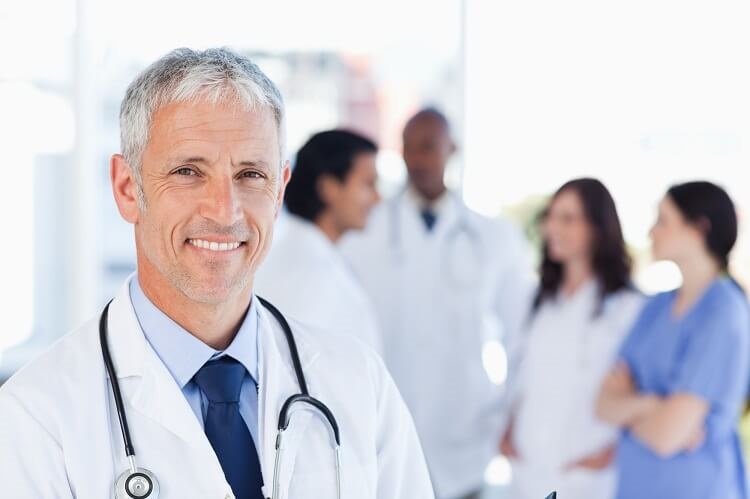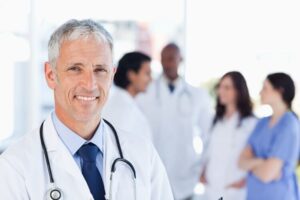 Here's our latest interview with a millionaire as we seek to learn from those who have grown their wealth to high heights.
If you'd like to be considered for an interview, drop me a note and we can chat about specifics.
This interview took place in September.
My questions are in bold italics and their responses follow in black.
Let's get started…
OVERVIEW
How old are you (and spouse if applicable, plus how long you've been married)?
I'm 68, my wife is 67.
We have been married for 45 years.
Do you have kids/family (if so, how old are they)?
Three Daughters (40, 36, & 35); one granddaughter (7); and three grand-dogs.
What area of the country do you live in (and urban or rural)?
We are all spread out in the rural areas in the deep South.
What is your current net worth?
$8,070,500 million.
This excludes our house, two cars, jewelry, stamp collection, and some gold and silver coins I got from my dad's estate that total about $570,000.
What are the main assets that make up your net worth (stocks, real estate, business, home, retirement accounts, etc.) and any debt that offsets part of these?
Taxable – $2,946,500,
Tax-Deferred – $1,851,300,
Tax-Free – $1,717,750, and
Cash Equivalents – $1,555,659*. (More about the high 20% cash flow later)
Investment Split
Domestic Stocks & ETF – 61%,
International Equity ETF – 4%,
Bond ETF -15%, and
Cash Equivalents – 20%; with a total at 100%.
*The 20% cash flow is doing triple duties because I need to keep a larger percentage for the high cost of health care expenses each year for my wife.
Secondly, we use it as a buffer for any major emergency, such as, replaced two heating & cooling units, or avoiding the sequence risk when time to start retirement.
Lastly, we have it to be in position to seek out investment opportunities at a moment notice when the markets go crazy like in March last year due to the COVID lock down.
EARN
What is your job?
Health care professional who provide anesthesia care & services to patients in all areas and settings, such as, Operating Room, Emergency Trauma Room, ICU, Radiology, Surgical Center, GI Center, Pain Center, Infusion Center for Depression, Plastic Office, Dental Office, Fertility Clinic, etc.
What is your annual income?
At the present time, my annual income is $175,000.
Tell us about your income performance over time. What was the starting salary of your first job, how did it grow from there (and what you did to make it grow), and where are you now?
The historical range of income from a starting salary of $45,000 and up to above $350,000 by the end of 2010.
I started out at a regional trauma II hospital as a new graduate at $45,000 in 1980.
Then, I found a solo opportunity in a rural hospital and formed a LLC with contracted income started from $125,000 to around $300,000 by 1984. The principal of supply and demand was definitely apply in our highly demanded field with personnel shortage all over the country.
When I was at the regional, I volunteered for as much overtimes and calls as I was much younger and eager to earn & to learn new skills and technique to better my skill set & my position. As I got time off from calls, I would fill in at the other smaller hospitals and offices in the area for more extra work.
At my, then, new solo position, I got a lot of time off. So when that extra work ran out by 1986, I started to do locum tenens relief and coverage in 12 other states. The demand was so great that the hourly rate for locum tenens went from 45/hr x 8 a day x 5 days ($1,800 a week) in 1986 to about 190/hr x 8 a day x 5 days ($7,600 a week) depending on the urgency and the need.
There were many very attractive per diem benefits as well, such as, flights, rental car, hotel, meal allowance, double pay for overtimes, extra call pay, etc. We could visit new places and see the sights, and got paid to do it. Pretty sweet, while it lasted.
As a side note, for almost every penny that I made with the extra work and locum income, we put them all in our high interest money market mutual fund to pay taxes and for any investment opportunities.
At the present time, as I am considering retirement sometimes in the next 3 years or so, I have slowed down tremendously. I am no longer doing any locum tenens, nor hospital. I am working at a GI Center.
What tips do you have for others who want to grow their career-related income?
Find a career you love and enjoy doing, and look to find and learn new things to apply and develop your skill set.
For example: The latest opportunity for my career if I want to get into is house call for infusion therapy for anxiety and/or depression that will take about 30-45 minutes each infusion.
Don't ever look at it as work or just a job. (That is why I hate people calling us as health care WORKERS. No, ALL of US are health care PROVIDERS and PROFESSIONAL, down to the person who cleans up the dirty mess you made in your hospital room or the operating room.)
What's your work-life balance look like?
So much better now that I am not traveling any more; and no call or weekends.
We as a group rotate a 4 days 8-10 hrs. shift Monday to Friday, with a long four days weekend from Friday to Monday off every 4th week.
We are full time providers at part time hours pace because we usually are done for the day by 2 pm.
Do you have any sources of income besides your career? If so, can you list them, give us a feel for how much you earn with each, and offer some insight into how you developed them?
The other sources of income were mainly:
From my wife's career as a RN ($40,000) to put me through school, then as a certified pharmacy tech ($42,000-$45,000) until she retired last year.
A very small interest income from the personal loans we provided for our daughters so that they can purchase their cars and down payments for their houses.
We have initially set up college fund for each of the girls, but instead of using them for college, we cash flow them. We knew when they have families, they would need the fund more than for education. There was a side-benefit for keeping our cash flow high.
My point is you don't necessarily need a side hassle or hobby to enhance your income, if you can find a career that you like and be able to grow and apply new skill set to position yourself ahead of the supply and demand curve.
SAVE
What is your annual spending?
Last year spending was $67,000 for the 12 months.
This year, we have spent $45,000 as of September, and is on track close to about the same amount ($68,000 projected) of spending year to year.
What are the main categories (expenses) this spending breaks into?
Last year's top 3 expenses were Charity (28%), Insurance (21%), and Medical (7%).
This year, as of September, the top 3 were Medical (24%), Charity (16%), and Home (14%, we have to put in 2 new heating and cooling units for each end of the house to replace the old ones).
Do you have a budget? If so, how do you implement it?
We don't have an official budget on a spreadsheet. But we use The Mint app to track most of the spending on our credit cards that we paid the full amount each month. We don't like award points but do love all those cash back direct deposits each month going into our saving account.
We don't track our cash on hand in our wallets. Since my wife's retirement, I paid myself a $100 cash allowance each month for little necessarily things but when I had no need to spend it then I will give it to someone in need at work, or paid someone forward or backward, provide lunch for everyone on a very busy day, etc.
You will never know how the little goodwill gestures can create major friendly dividends when you needed it the most. Example: When my wife fell and broke her hip one morning at work, I was able came to her aid as quickly as I could to take her to the emergency department, and have surgery that afternoon. You help others then they would help you.
What percentage of your gross income do you save and how has that changed over time?
Close to 52% last year.
We have been very consistent with our saving goals of at least 50% or more over the years.
What's your best tip for saving (accumulating) money?
Always pay yourself first by automatic draft either out of your paycheck or set up with your bank and/or credit union.
If you don't see it, you won't spend it.
What's your best tip for spending less money?
If there is a major purchase, wait at least 24-48 hours if possible before consider the purchase.
We try to get the best price through research (aka, Amazon & Google) during such time.
What is your favorite thing to spend money on/your secret splurge?
My favorite thing to spend money on is tech gadgets.
INVEST
What is your investment philosophy/plan?
I am not a disciple or anything regarding Dave Ramsey and his Baby Steps. As a matter of fact, I was totally debt-free after 3 & 1/2 years, including paid off the mortgage of our first house. I did all of that on my own before I know anything about Dave Ramsey or his Baby Steps.
But I am here to validate that what he is trying to help people be debt-free is by far the most important foundation for any person to start saving and investing.
The only thing I can control when it comes to overall success in investing is my time in the markets. Then, to invest early, invest often, then invest more. Being debt-free give me not only more time, in addition more freedom, more options, more opportunities when the markets correct themselves.
That is my first step in my overall philosophy regarding saving and investment. I believe they go hand in hand.
I sat up automatic electronic weekly bank draft into a money market mutual fund for any investment opportunity. I started out, in 1983, with mutual funds and set up weekly auto draft from Money Market Fund to go into them.
Then, around 1986, I got interested and joined an investment club where I learn about stock investing, but importantly about DRIPs (Dividend Re-Investment Plans). That was an eye-opener about the effect of compounding returns, when you considering DRIPs with weekly drafts in addition to it.
At some point in the 90's, I found a relatively cheap way to do all that in a discount brokerage named BuyandHold.com. I only paid a monthly fee but have to trade in any of the 3 trading windows. If I wanted to trade at market or limited order, I will pay $24.99 per trade.
DRIPs are always free, only incurred a small SEC fee when I sold a position. At one point, I had about 50 such DRIP stocks in my portfolio. By the end of 2000, my account value was an upward north of $5,055,500 & my cost basis was $4,694,250.
The idea and philosophy of debt-free so that you can save like no one else, so that you can invest like no one else is very valid. Compounding this with DRIPs and regular auto drafts either weekly, or bi-weekly, or monthly can do wonders to your portfolio over time.
What has been your best investment?
Facebook lawsuit after the IPO.
As I knew that there would always be a lot of excitement at the initial IPO offering, the timing of the lawsuit (I don't even know what it was about, but didn't matter) caused a lot of downward momentum in the stock price and I was able to buy 5,000 shares at a $34/share. I have since slowly lowered my position to right now with 4,500 shares at the last closed price of $376.26 which gave me an overall percentage gain at 1,006.59%.
I have a few more stocks and ETFs in my brokerage account. Because of the gain with Facebook stock, my overall brokerage account adjusted unrealized gain at $1,788,500, and an adjusted percentage gain at 248.00%.
What has been your worst investment?
Y2K came along and my internet stocks bubble burst, and I had a paper loss of about $4,545,350 over a 3 months period.
My net worth was down to $599,500 as of March, 2003.
What's been your overall return?
Thanks to FB, my overall YTD total return is upward of $1,350,750 or about 20.6% annual return.
How often do you monitor/review your portfolio?
Not too often, no set time.
This is the first time I have checked our portfolio for the purpose of this interview in over a month.
I like to put it in auto-pilot, and stay away from all the "noise".
NET WORTH
How did you accumulate your net worth?
As I have stated above, having a respectable scale in my earning over the years, and don't worry about invest well nor the markets movement, but to just invest more, and invest often, over time.
But the key is to be debt-free as quick as possible so that you have the freedom and option to save and invest like no one else.
What would you say is your greatest strength in the ESI wealth-building model (Earn, Save or Invest) and why would you say it's tops?
My ESI Scale will be:
Earn – Good
Save – Excellent
Invest – Lucky
So I would say my greatest strength is Save.
What road bumps did you face along the way to becoming a millionaire and how did you handle them?
The thing early on that motivated me to be debt-free and to save was thanks be to Jimmy Carter and his economy policy that saw inflation rate went through the roof, and my 15 years first house mortgage rate at 21.5%. I determined to work harder and took on 3 jobs to paid it off in 3 and ½ years.
Y2k busted my first 5 million because I didn't stick with what I knew and wait for opportunities, instead, I invested heavily with all the internet stocks that I didn't know. Later on, my patience paid off when the home loans crisis of 2008, and then recently the COVID economy lock down in March last year, I was able to invest my savings when the markets went through their correction.
What are you currently doing to maintain/grow your net worth?
I am trying to be more tax efficient in my taxable accounts, and convert as much of my tax-deferred accounts into ROTH tax free accounts to avoid a very large RMD in about 4 years or so.
By lowering my effective tax rate and allow more of my investment to grow tax-free.
Do you have a target net worth you are trying to attain?
I really don't think about any target amount.
But the fact is that a million dollars in 1953 (my birth year) should be worth about $10,500,000.
I am a little bit behind the curve.
How old were you when you made your first million and have you had any significant behavior shifts since then?
I am not sure exact date but maybe around early 1990s for my first million.
The singular significant behavior shift is for me to continue to put it on auto pilot and be patience for opportunities.
What money mistakes have you made along the way that others can learn from?
My biggest mistakes are following the herd mentality and invest in things I didn't know anything about.
I am learning to be a contrarian, being patience, and doing my research (aka. Google things).
What advice do you have for ESI Money readers on how to become wealthy?
1. Maximize skill set. Learn something new each and every day. Expend your potential
2. Cultivate goodwill wherever you are. Don't burn any bridges. You never know when you need it.
3. Be debt-free as soon as possible, whatever it takes to get there the fastest. When you come across a penny on the ground, what will you do? Pick it up or feel too embarrassed to do that or afraid someone may see you do it. In our daily 2 miles walk, we came across pennies, dimes, quarters, $20 bill, and a $100 dollar bill down in the street gutter. Not only do we pick up money, we also get paid to recycle cans and metal. Like the saying goes, every little bit adds up to a big deal.
4. Save like no one else can, so that you can be ready for anything. My wife loves to cut out coupons from newspaper, but now she has digital coupons. We don't buy anything unless it is on sale or is discount, or some promotion.
5. Invest like no one else can. Always STAY IN THE MARKET. Above all else, invest in your health, invest in your mind, invest in your soul/spirit. I can work circles around my much younger co-workers. When our near by city grocery chain promotes senior discount on one day each week, the cashier asked for my driver license to make sure I am of age. She said I didn't look old enough to be a senior.
FUTURE
What are your plans for the future regarding lifestyle?
Our plan as of now is to look to downsize to one level house and be near our only granddaughter.
Even though our net worth could afford us to go ahead and retire, I love my career-related new assignment which give me personal interaction with people and need them at their crisis of need. It gives me a sense of service and accomplishment at the same time. On the other hand, due to the declining nature of my wife's health condition, I might have to retire sooner than I would like to.
The point is if you can save & invest like on one else then it provides you with more options and freedom to choose. You can dictate your future plans regarding retirement, lifestyle, location, etc.
What are your retirement plans?
We are looking into one of those active above 55 adult communities that are popping up all over the country because of our baby boomers generation. But they are also in high demand and asking at above market prices, but we will be able to start the construction from the ground up and put in all the things that we would like to have.
The community has many amenities and many group or private activities that will keep us busy most days. We are planning to cash flow it to be around $500,000.
This will be the largest purchase for our life time.
Are there any issues in retirement that concern you? If so, how are you planning to address them?
Our biggest concern is our health care costs, more specific, is my wife's multiple chronic conditions.
But knowing what we know about our country's health care system, we have already been planning to set aside an interest bearing cash account and will be designated as medical account, so far we have about $500,000 in it that is not counted in out net worth calculation.
I will let it accumulate to $1,000,000 if needed to be comfortable for future long-term care service and needs.
MISCELLANEOUS
How did you learn about finances and at what age did it "click"?
My dad worked himself up the ladder in a local community bank where I observed first hand how money & finances; and supply and demand work together.
He worked his way up from the teller kind of position to be loan officer, then a trader of stocks and bonds, and later became a branch director before his retirement.
He was also my biggest model in term of learning about saving and compounding interest.
He came from a high school background to became somebody as a manager, he sat my example as the one ever learning, promoting good will, always working hard.
I am not sure when it "clicked" so to speak, but I guess about 8 or 10 when my dad sat up a weekly allowance of $5 dollar for doing chores around the house.
Who inspired you to excel in life? Who are your heroes?
Aside as I have already mentioned my dad. I would think my earthly hero that inspired me to excel in life each day would have to be my precious wife. She may be physically weak but mentally and spiritually very strong-willed to live each day to the fullest, and to be a better version of herself regardless her condition.
Spiritually speaking, my hero is my Lord and Savior Jesus Christ who has changed my heart and life to instead of the love of money, but to use money to serve others and help others. When you have the freedom to give, you can give like no one else can, and enjoy the precious of gift of giving.
Do you have any favorite money books you like/recommend? If so, can you share with us your top three and why you like them?
No.
To be very honest, I don't like to sit down and read a book.
But, there is one book that I have read it over and over again every year. It is The Holy Bible. It speaks a lot about money and wealth.
I like to use the internet to educate myself about any subject that interests me. I do read a lot of articles, blogs, etc. but not any book.
Do you give to charity? Why or why not? If you do, what percent of time/money do you give?
Yes, we do give to our church and many other faith-based ministries that have been a blessing to both of us.
We both have a soft spot for children, so we are involved with the Christmas Boxes for the children of the world by the Samaritan's Purse.
Our giving each year is about 15% of our gross.
Do you plan to leave an inheritance for your heirs (how do you plan to distribute your wealth at your death)? What are your reasons behind this plan?
Yes. We hope to have enough income from our investments to live on so that most of our assets can be transferred to our heirs, namely, our three daughters and our only granddaughter as our beneficiaries of our accounts.
The cars, house, and some valuable will be included in our wills. We feel like the majority of our assets will be in liquid accounts so that will be very easily transfer the ownership to them in equal percentage.
They all have family and careers so we are not too worried about their financial future, we just hope our inheritance will just be able to enhance their dreams and desire for better stable lifestyle, and most of all, to make this a better world by being the best of themselves.