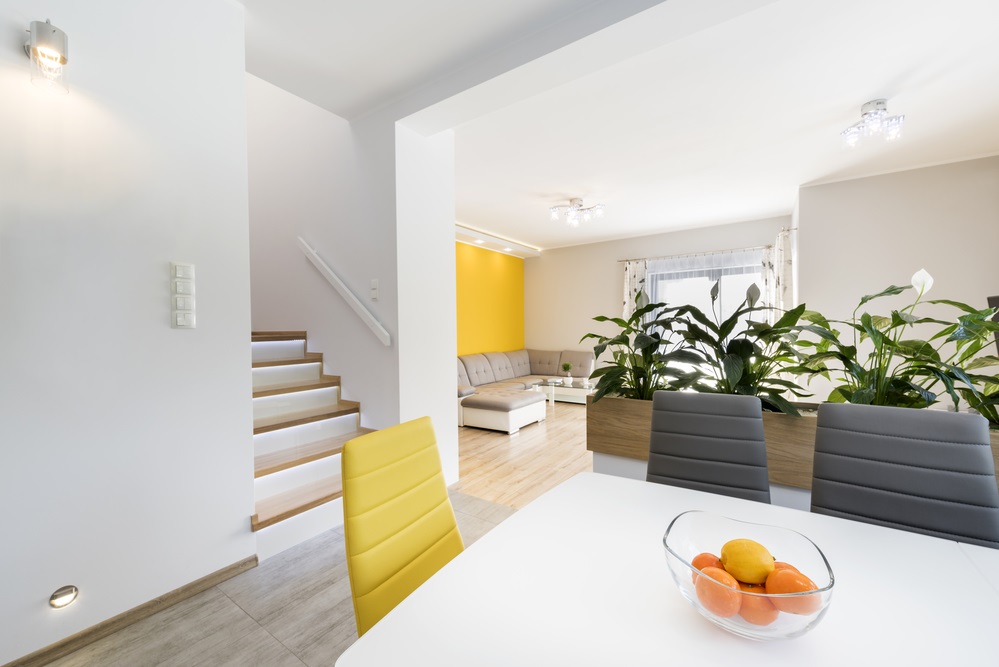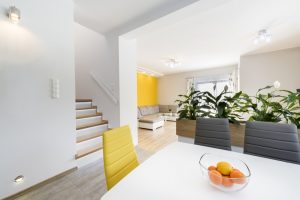 Here's our latest interview with a millionaire as we seek to learn from those who have grown their wealth to high heights.
If you'd like to be considered for an interview, drop me a note https://esimoney.com/contact/ and we can chat about specifics.
My questions are in bold italics and his responses follow in black.
Let's get started…
How old are you (and spouse if applicable, plus how long you've been married)?
I'm 59 and wife is 56
Do you have kids/family (if so, how old are they)?
We have 3 kids. 24 year old daughter, 26 year old son, and 37 year old daughter by a previous marriage for me.
What area of the country do you live in (and urban or rural)?
We live in Northern CA, live in rural area, but work has been in bay area.
What is your current net worth?
$5.15 million
What are the main assets that make up your net worth (stocks, real estate, business, home, retirement accounts, etc.) and any debt that offsets part of these?
Cash = $398k
Stocks= $2.15m
Trust deeds = $500k
401k/403 = $1.1m
IRAs = $977k
HSA = $25k
No debt and no home at this time.
We sold our home in CA awhile back and are renting back with the idea we'd move out of state "soon"…however, it's now been 3 years…so perhaps next year. I just retired and the wife is still working. We do believe we'll be moving out of state within 1.5 years back to Midwest.
What is your job (type of work and level)?
Before I retired this year, I was a mid-level manager in the high tech industry in the Bay Area. Wife is Director at a private school.
What is your annual income?
When I retired this year, I was making $155k per year salary and $20k in bonus for total of $175k per year. My wife makes approx $85k per year
How did you grow your income so high?
I don't have a college degree, when I moved to CA in 1987, my first job here was making approx $21k per year and there was no such thing as 401k or stock purchase plans for me.
I kept taking on new responsibilities and increasing my worth to the company. I've always been a manager and had people reporting to me so that was more salary.
Also, I realized that if you changed jobs every 4-5 years, you could increase your salary significantly…i.e. $10k-$15k per year by changing jobs.
I was fortunate enough in 1995 to go to work for a start up company that went IPO during the dot com boom. This is where I began making enough money for investing, 401k, stock purchase and stock options etc.
After that company, I went to work at another startup that also had an IPO. Of course there was the dot com bubble burst during this time as well.
What is your main source of income (be as specific as possible — job, investments, inheritance, etc.)?
Prior to my retirement, it was my job. Now it will be dividends and investments.
I have a large amount of funds in cash that I've purposely not invested in order to buy a home out of state when we move. Looking back, I would have been smarter to invest those funds the past 3 years vs leaving in cash, however, I was afraid the stock market was/is going to crash.
My goal is to live off the dividends and income from the trust deeds and not touch the principal if I don't have to.
What is your annual spending and what are the main expenses you have?
Annual spending is approx $76k per year. The biggies are:
Rent = $30k
Utilities = $12k
Insurance on vehicles $3k
Food and Gas = 12k
Travel = $2k (however, expect this to increase now that I'm retired)
Misc = $3k
Health insurance = $14k in premiums (this will kick in next year as I'll be paying Cobra for 18 months. Hopefully politicians will get something worked out to lower this…but not counting on it, so this is a wildcard)
Taxes not included in the expense list.
How did you accumulate your net worth?
As mentioned above, I started at internet startup company in 95. It went public a few years later during the dot com boom. While I didn't have that many shares, they did split a few times. That got me started in investing in other companies and stock market, also got me to max out 401ks each year.
I also make sure my wife maxes out her 401k each year, and then I contribute $13k in IRA's for both of us each year.
During my working years, we began having family and moving up in house sizes:
First house in San Jose was purchased @ 1989 for $167k and sold in 1992 for $235k.
Purchased our next home in 1992 (central valley) for $280k and was under water for years before selling it @1998 for $315k.
We then purchased a nice ranch home on 1.5 acres in 1998 for $450k as the housing market began to really take off. We sold that house in 2002 for @ $820k and purchased some acreage and built a custom house.
In 2015, we sold the custom home and acreage for $1.5m+. We are now renting back this home for $2500 per month for as long as we want. The buyer was interested in the acreage mostly. So we are free to move whenever we wish.
What money mistakes have you made along the way that others can learn from (or something you'd do differently)?
During the dot com boom/bust in 1998-2000, I had a net worth of $3m. This was largely made up of company stock…then comes the dot com bust, and that quickly eroded to $800k. The lesson here is to DIVERSIFY! (Enron employees would probably tell you the same thing).
The second mistake was I purchased a building in 2007 with the thought of starting a business. However, then came the 2008 recession and everything took a beating, so I decided to not pursue this venture and sold the building at a $500k loss 2 years later. However, the good thing was I didn't sell any of my stocks, so they all bounced back a few years later.
What have you learned in the process of becoming wealthy that others can learn from (what can others apply to become wealthy themselves)?
I try to teach my kids to save and invest vs spending. We don't spend much on ourselves, we will buy a new vehicle but then we keep it till the wheels fall off. However, we don't buy what you would call luxury cars that cost a lot to maintain.
I'm a big believer in maxing out the 401k or at least to the point your company is matching. Take out additional IRA's if possible.
Right or wrong, my belief was to always save for when I retired. So our vacations were typically road trips or flights back to Midwest to spend time with parents and family.
Seldom did we spend extravagantly.
I also try to eliminate or reduce taxes as much as possible. Since we sold our house and kids have left home, we have zero tax deductions so taxes are killing us right now.
What are you currently doing to maintain/grow your net worth?
Watching spending and will attempt to live off dividends only. It will be close. Also trying to be careful in what I'm investing in.
Do you have a target net worth you are trying to attain?
I didn't have a goal in mind, but once I hit $4m, I was thinking strongly of early retirement. My goal was to retire at 55, however, with the dot com bust and the 2008 recession, I missed it by 4 years.
As I see classmates and friends of mine dying from cancer and other causes, I felt I had enough to last me till I kick the bucket and I wanted to have at least 10 good years to do some traveling. After all, I put it off for the past 40 years to save…so now that time has come. You need to be able to enjoy it while you can.
What are your plans for the future regarding lifestyle (for instance, will your net worth allow you to retire early, downsize jobs, etc.)?
Wife still wants to work for a year or two…so I'll spend time traveling and visiting friends and family and figure out where we'll be living in the future, and then when she retires we'll travel together.
When the kids were young, we needed everything bigger…bigger house, bigger yard, bigger pool, etc. Now that the kids are gone, it's time to get smaller house, smaller yard, NO pool! I don't think people realize that when you have "bigger" your costs are also much "bigger".
Is there any advice you have for ESI Money readers regarding wealth accumulation?
I was married at 20 with a kid at 22 and divorced at 25 making $12k per year in 1984 with no college degree. I finally got my act together and decided to get better jobs and believe in myself. I took a job overseas for a couple years and then moved to CA in 1987 and got married to my current wife in 1989. We have 2 kids.
When my kids were born, I opened up CDMA accounts (pre 529 college accounts) and deposited $150 per quarter. Then went to 529 plan when they hit the market. By the time my kids went to college, I had enough saved to pay for it. All my kids graduated from college and are successful in their own careers.
My advice is to teach your kids how to save and invest and how to invest in ETF's or Mutual Funds or even a target fund.
The important part is start early and keep at it. The second part is to spend wisely and don't run up debt on credit cards or new cars.
Someone once told me if I don't spend so much, I don't have to make so much.
As I look back from where I came from, I think anyone can do this if they understand how to save and invest and spend wisely.