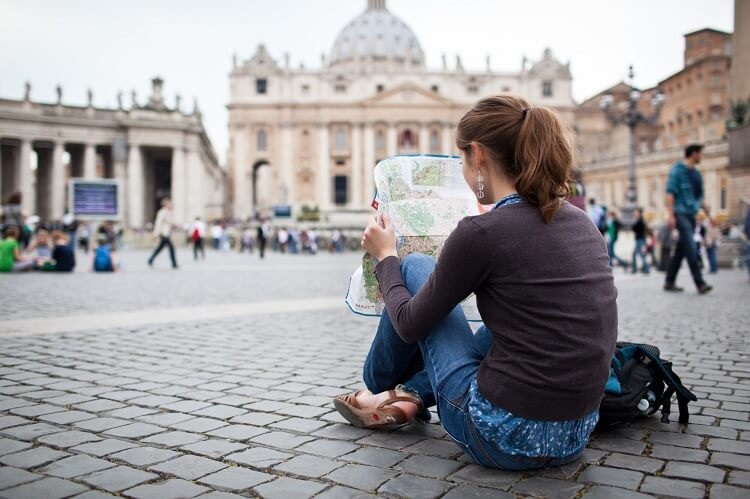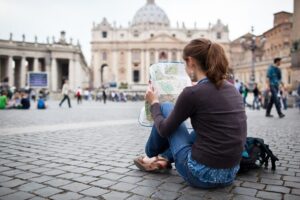 Here's our latest interview with a millionaire as we seek to learn from those who have grown their wealth to high heights.
If you'd like to be considered for an interview, drop me a note and we can chat about specifics.
This interview took place in September.
My questions are in bold italics and their responses follow in black.
Let's get started…
OVERVIEW
How old are you (and spouse if applicable, plus how long you've been married)?
Dh is 56 and I'm 53.
We've been married for 32 years.
We married young and fortunately have grown up together. Not all young marriages work, but we have worked at our marriage. That has been the key to our financial success.
Divorce is expensive both in the short term and the long term.
Do you have kids/family (if so, how old are they)?
We have two sons in their 20s.
They are financially independent and each are doing a great job with saving for their future.
We are having fun having financial discussions with them since they read a lot of blogs/Reddit threads/books on finance.
We are learning from each other and we value their input.
What area of the country do you live in (and urban or rural)?
We live in a small city in the Midwest.
It feels suburban (no skyscrapers) but our house is next to a conservancy so we see deer, fox, and coyotes while being down the street from the grocery store.
It's the best of all possible worlds!
What is your current net worth?
$1.26 million.
What are the main assets that make up your net worth (stocks, real estate, business, home, retirement accounts, etc.) and any debt that offsets part of these?
Cash/Brokerage Account: $330k
Retirement Funds: $620K
HSA: $40k
Primary House: Equity $230k (Worth $495,000 mortgage $265k)
Rental House: Equity $90k (Worth $200,000 mortgage $110k)
Debt: student loan $50k
We are cash heavy right now because we just sold some property. We will be rebalancing shortly, as we figure out how best to allocate money into our "buckets".
EARN
What is your job?
Dh works at a small private college at the director level.
I do individualized coaching.
We have made strategic decisions over time regarding our jobs. He had a job when our sons were young that was supposed to be 3 weeks work from home and 1 week traveling. It changed over time to 3 weeks travel: 1 week work from home. That wasn't good for our family and wasn't worth the money. He took a pay cut to work where he is at now, but the 5 minute commute allowed much more family time.
What is your annual income?
W2 combined is about $120k.
Then we have a rental property and are saving most of that side income. We aren't sure how long we will keep the rental since we are managing it ourselves but one of our sons may be interested in buying it from us.
Tell us about your income performance over time. What was the starting salary of your first job, how did it grow from there (and what you did to make it grow), and where are you now?
I worked as a lifeguard/swim instructor in high school for about $4/hr.
After grad school I worked at the VA as a therapist and made $27,500 per year.
Dh's job out of grad school was as a Researcher/Analyst for $20/hour. He's pivoted within his college, teaching himself new skills and also went back to grad school a few years ago for another Masters in case he needed to apply for a new job (Higher Ed has faced/is facing a lot of challenges and while he can easily do his job, he realized that if he needed to pivot to the business world he didn't have the piece of paper that says he can do what he does.)
My career has changed as our family has changed. I have worked full-time, part-time, and not at all depending on the years.
What tips do you have for others who want to grow their career-related income?
Work hard and don't be afraid to change careers.
Income is important but so are relationships.
We made the decision that money is not as important as family relationships. If my husband had kept the "travel" job, we would have had more money but our sons wouldn't have known their dad. I could make more money right now, but I value the time that I am spending caring for my parents' needs more than the money.
However, I have changed careers several times. My graduate degree is in one field, but the overlap to others has allowed me to pivot into several other jobs for a few years at a time as various opportunities were available and fit better with our lives.
What's your work-life balance look like?
My schedule has flexed and changed over the years as we raised a family.
I have worked full-time and I have worked part-time depending on the needs of the family. First it was my kids, now it's my parents who need attention.
The pandemic was a great time to rebalance my hours as I was burning myself out and working too much.
Dh has deliberately chosen a job that allowed him some flexibility in hours and increased time at home.
Do you have any sources of income besides your career? If so, can you list them, give us a feel for how much you earn with each, and offer some insight into how you developed them?
We have a rental property that was our first house.
We lived there for over 15 years and then my husband saw that our current property was up for sale at a significantly reduced price at the end of the housing recession. He saw the potential for subdividing some lots off the back of the property once some adjacent land was developed.
Ten years later, we completed selling the lots and so we were able to add to our retirement fund.
Our rental house is cash-flow positive and we have a 15 year mortgage with a very low interest rate.
SAVE
What is your annual spending?
The last few years have involved extraordinary expenses, between the money needed to develop the lots, a kitchen remodeling project, and buying a car (used).
Lately we spend about $90,000. Some years more, some years less.
One of our goals for the next year is to track our spending more carefully.
What are the main categories (expenses) this spending breaks into?
Mortgage/House/Home improvements – the last few years have required some big expenditures. There's been a new roof, some new windows, a new bathroom, a kitchen remodel, etc. We have kept expenses as low as possible by doing a lot of the work ourselves but our expenses here have been very high. We've been lucky to be able to refinance at crazy low rates though, which has dropped both our interest and our term.
Healthcare – we have a high deductible plan. We budget as if we are going to hit our deductible and if we don't, then it's like getting a bonus!
Food/Groceries – We like to cook and we like to eat. We currently eat out (well, take out due to the pandemic!) about 2-3 times a month. Sometimes it's Mexican food, sometimes pizza, sometimes Chinese. Each time our order is less than $50 and we pick it up ourselves. We have a vegetable garden and we grow tomatoes, peppers and herbs so that we can have fresh foods in the summer and we fill the freezer with food/sauces to eat over winter. Our raspberry garden had a rough year this year. We may have to replant. We will see next spring.
Gifts/Charity – this category includes donations to church and to various organizations we support. Sometimes gifts are given directly to people who are in need. It also includes the gifts given at Christmas to both immediate and extended family. We keep the Christmas gift budget reasonable. For the last several years it has been $1000 and that covers gifts for 10-12 people. We are often confused by how much people spend at Christmas. It seems unnecessary to us. We also tend to gift experiences.
Autos – We buy cars and drive them forever. This past year we had to say goodbye to our 2002 minivan. It was a good car. We replaced it with a used Honda and will drive that for another 10 years (we hope!).
Travel – This category hasn't gotten as much use lately due to the pandemic. However travel is important to us and we budget carefully for it. We use credit cards to travel hack and get points towards travel and will combine points/miles with money saved to make memories and see new cultures. Right now we have lists of places we want to go, and have to figure out the time and finances to do it all.
Do you have a budget? If so, how do you implement it?
We don't currently have a written budget.
We have a very good idea of how much can be spent on discretionary items (whether that is going out to eat or travel or items for the house). Neither of us are big spenders (or even repeat little spenders – we aren't Starbucks people). We tend to save up for bigger house projects and do the work ourselves to maximize our impact.
In our early married years I handled the money since I was detail oriented and was writing more checks (groceries, children's needs, etc.). We still talk about anything that's over about $100 and we talk about goals/future needs.
Meanwhile my husband has been the one to see the big picture regarding our investments and he created charts that showed what we had and where it would grow to with a variety of interest rates. Seeing that document change over the last 20 years has been a great lesson for our sons.
We also have a meeting once a year (near our anniversary) where we discuss "The State of the Union". Our financial situation has always been a part of that discussion, but we also discuss family, vacation plans, jobs, church, friends, health, etc. Having one meeting to discuss all the above has been a good investment in our marriage, and the notes provide a great history.
What percentage of your gross income do you save and how has that changed over time?
We have always saved something from our paychecks, even if it was just $5.
In our early years we saved money by buying items used, using coupons and generic for food, and paying down debt quickly to save money on interest.
We tried really hard not to carry credit card debt but we had to a few times. I took three months to pay off my wedding dress, but I was in college and working part-time. Another time we had some medical expenses come up and needed the medication. But every time we had to carry balances forward we paid it off as quickly as we could.
Over the last 5 years or so our savings rate was about 25%, but that will be skewed higher this year because of the sale of the lots.
What's your best tip for saving (accumulating) money?
Move the money before you see it.
Pay yourself first.
And if you get a raise, move part of that money into savings before you get used to spending it.
Understand and appreciate the value of compound interest and time. It's amazing how much can be accumulated over time thru compound interest.
What's your best tip for spending less money?
An idea from "Your Money or Your Life" by Vicki Robin and Joe Dominguez: Figure out how much time that item is actually costing you. Is it worth working three hours or a day or a week or a month of your life? If not, then don't spend it.
This means that each person's choices may be different. We chose not to have cable tv while other families insisted on it. But our kids had music lessons. We had to decide whether something was worth our "life time" to buy it.
What is your favorite thing to spend money on/your secret splurge?
Travel. We have saved for travel since we were first married.
We also use reward credit cards as a not-too-serious hobby so that we can travel hack.
I would happily go without other opportunities/situations in order to plan and go on a trip. Not only do you get to anticipate the trip, and go on the trip, but then you can sit with the memories of that trip.
INVEST
What is your investment philosophy/plan?
You don't have to be smart or lucky, just patient and realistic.
Some smarts and some luck help a lot, though.
Time + Compound Interest can create a fortune.
So many people think that what they have to save isn't worth the bother. But that isn't true. The number of instant millionaires (winning the lottery, or a celebrity) is so small compared to the number of millionaires who slowly but surely added money into their retirement account paycheck by paycheck.
What has been your best investment?
Our best investment has been each other.
We make sure we see eye to eye on how we should save/spend and even though that sometimes takes time and energy, we make sure that we are on the same page.
We have seen so many couples earn money and one spends it while the other is frustrated about the expenses. We also have seen couples where one is the financial guru while the other is oblivious. Walking together towards a shared goal is vital.
What has been your worst investment?
In our 20s we loaned some money to a friend for his business, and that worked out as well as most advice about such things would suggest. Lawsuit, judgments, estrangement, etc.
Fortunately we had a pretty clear contract with him, and so when we took him to court it was pretty easy to garnish wages until we got our money back.
However we learned from that experience to not loan money to friends because you often lose both the money and the friendship.
What's been your overall return?
We've never actually done the math on any sort of internal rate of return.
Our planning and goal-setting so far has mainly focused on the overall growth of the top-line number, mixing in new contributions along with growth of existing investments.
Until very recently, all of our investments have essentially been in total stock market funds, and so that would be the best guess for our overall returns for the past 20 years. The Motley Fool has a chart that shows the rate for 30 years is 10.7% and the rate for 10 years is 13.9%. So somewhere in that range would be a good estimate.
How often do you monitor/review your portfolio?
Right now, a few times a week as we are working on rebalancing our portfolio.
Otherwise, it has varied from monthly to a couple times a year. Especially at the beginning it was annually. It took a lot to move the needle.
Now we have almost the opposite problem. If the stock market has a bad day then it is alarming to see how much our net worth could drop. We need to create our plan and just follow it.
NET WORTH
How did you accumulate your net worth?
We saved slowly from our W2 jobs and invested a lot of sweat equity in our houses.
We bought a condemned house and gutted it and fixed it up over a period of years into a beautiful space to raise a family.
We also inherited about $100,000, some of which we invested and some of which enabled us to then buy a lovely house that needed work but that had potential both in it and with the opportunity to subdivide the property.
We were also able to keep our first house as a rental. Doing that and selling the lots gave us a big jump in our NW.
We never earned as much as many people, but we have been willing to live within our means and work towards long-term goals.
What would you say is your greatest strength in the ESI wealth-building model (Earn, Save or Invest) and why would you say it's tops?
Saving.
We have lived within our means and made choices that increased our savings. We chose not to have cable and I bought the kids' clothes at a resale shop. We didn't go out to eat and kept expenses low.
Doing work on our houses ourselves instead of hiring people meant that we got more bang for the buck. We have just finished a kitchen remodel where we built the cabinets, installed windows, etc. We have hung drywall, stripped paint, laid tile and wood floors, and become decent at finish work. That has resulted in Champagne taste on a Budweiser budget, and added significant value to our houses without severely impacting our bottom line.
What road bumps did you face along the way to becoming a millionaire and how did you handle them?
We started our marriage with a car note and student loan debt and added to it as we both went to graduate school. We counted our pennies and paid things off as soon as we could.
We had some unexpected unemployment (see my answer below about FMLA) and that exhausted our savings.
We just kept starting over and focused on living within our means and slowly adding savings.
What are you currently doing to maintain/grow your net worth?
We continue to save as much as we can.
We haven't changed our lifestyle much. We are trying to learn more about ways to create multiple income streams in retirement.
Do you have a target net worth you are trying to attain?
It would be great to get above 2.5 million but we will see what the stock market does!
How old were you when you made your first million and have you had any significant behavior shifts since then?
We just recently crossed the 7 figure threshold this year.
We haven't changed much; I did decide that I could splurge and use the tea bag just once instead of trying to make two cups of tea out of one tea bag. 🙂
We also each have our little vices; I have a Kindle Unlimited subscription (but if you buy it during Prime Days and for a couple years at a time it is more affordable!) and my husband now has a Hulu subscription.
What money mistakes have you made along the way that others can learn from?
We cashed in a retirement fund when I left one job because we needed the money for diapers/food. We had just had a baby and in the days before FMLA my boss wouldn't approve me for maternity leave.
Now people are able to take time off and not have that stress. Don't forget the past when it comes to laws and protections for the future.
What advice do you have for ESI Money readers on how to become wealthy?
Realize that time is your friend and starting is the hardest part.
We added a little bit every month and every year from about age 35 onward. I wish we had started earlier but we were in survival mode until about age 35.
FUTURE
What are your plans for the future regarding lifestyle?
Hopefully we will be able to retire when my husband is in his early 60s.
His parents died at mid-60s and mid-70s, and so we have a tangible awareness that putting off retiring a few more years to increase our nest egg is a very real trade-off of time available to enjoy retirement.
Thinking about how to balance those ideas is a big part of what drives our retirement planning conversations. We figure we need another 5 years or so to increase retirement funds, pay down mortgage etc. We can't afford healthcare in the U.S. out of pocket right now.
What are your retirement plans?
We'd like to travel internationally. We've looked into geoarbitrage, and would be open to living elsewhere if family circumstances allow. We'd like to have time to explore and hike national and state parks.
We are very aware that our health is what will allow us to do what we want to do, so having time to go on more walks/hikes, improve stress management, etc. is a priority.
Each of us has various ways that we can volunteer with a few organizations, but right now we don't have the time to commit. We are hoping that we could get involved with them once we retire.
Are there any issues in retirement that concern you? If so, how are you planning to address them?
Healthcare.
At the present time we are looking at Dh retiring at 62, but I'm younger than him so that would mean I would have more years before Medicare.
As we get closer to retirement we will do more research into options. Right now things are changing or have potential to change so much that we can't plan out what we will do.
MISCELLANEOUS
How did you learn about finances and at what age did it "click"?
I was always a saver.
I remember money stresses in my family growing up.
My husband remembers having the utilities turned off.
I handled the money when we first got married because things were so tight that we needed to be very careful and I am the detail person while my husband is the "big picture" person.
Who inspired you to excel in life? Who are your heroes?
My parents worked hard and always have been service oriented.
They taught me to care for others and to always do my best.
Do you have any favorite money books you like/recommend? If so, can you share with us your top three and why you like them?
Your Money or Your Life by Joe Dominguez and Vicki Robin. Dh and I read this early on in our marriage and it really made us think about whether our time (our life) was worth giving up to buy Stuff.
The Bogleheads Guide to Investing by Mel Lindauer, Taylor Larimore, and Michael LeBouef. This taught us more about investing, diversifying, etc. and gave us the language to talk about what we should do with our money.
Then we also read a lot of blogs (ESI Money, Mr. Money Mustache etc.) Each of the blogs has given us food for thought. We aren't going to bicycle to the grocery store in the snow and we aren't uber-minimalists, but we also don't have the income to ever be FatFIRE. We are still trying to figure out what pieces of information are helpful for us from a wide variety of places.
Do you give to charity? Why or why not? If you do, what percent of time/money do you give?
We give money to our church, to non-profits that are doing things we support, and to situations with individuals as the opportunity arises.
We volunteer in a variety of ways; for the community, with organizations, through church, and with individuals.
The amount of money/time varies from year to year and as opportunities arise.
Do you plan to leave an inheritance for your heirs (how do you plan to distribute your wealth at your death)? What are your reasons behind this plan?
At this point we plan to leave money to our sons and any future grandchildren.
We likely will also leave bequests to certain charities or organizations that we support.
It's not a driving factor in our retirement planning – if we live longer than expected and/or have higher expenses than expected, we're ok with knowing that our sons are well on their way to financial maturity. Assuming we have opportunities to help them while we and they are younger, we think that would make a bigger impact than organizing our long-term financial plans around inheritances.