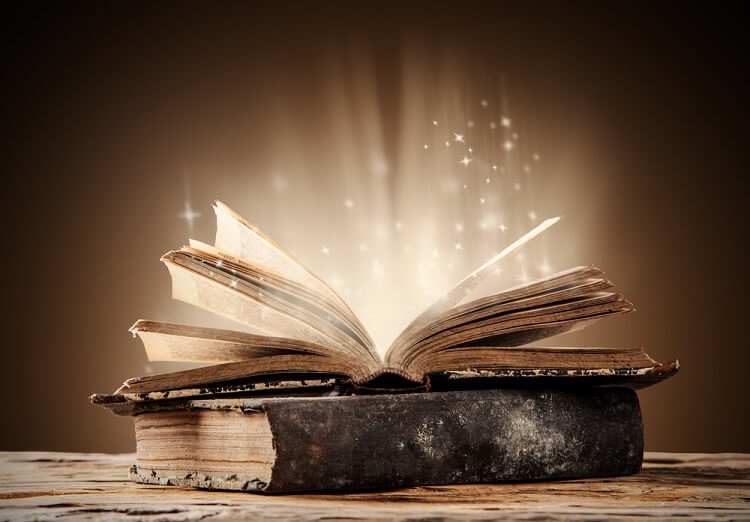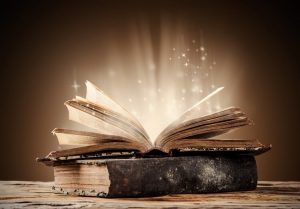 This post is the latest in my series on the Best Personal Finance Books of All Time.
As a refresher, we've already covered:
Today we'll discuss The Bogleheads' Guide to Investing
 which is probably my favorite investing book of all-time. (And one of my only five money books you ever need to read.)
Since I'm a big fan of index funds and primarily use Vanguard funds, it's probably no surprise that I like a book highlighting the investment philosophies of Vanguard's founder, John Bogle. But even if I didn't like index funds or Vanguard (which some of you may not) I think I'd still like this book.
Overview
The book starts off with general, practical investment advice such as spending less than you earn, investing early and often in your life, and knowing what you're buying. It then plunges into the case for index funds — which is very similar to my post Why I Invest with Index Funds (except with more details, explanation, facts, studies, quotes, and so on.) In short, it simply lays out the reasons why index fund investing works — and does so in a very compelling manner.
The chapter titles really give a flavor for what's in the book:
Chapter 1 – Choose a Sound Financial Lifestyle
Chapter 2 – Start Early and Invest Regularly
Chapter 3 – Know What You're Buying: Part One
Chapter 4 – Know What You're Buying: Part Two
Chapter 5 – Preserve Your Buying Power with Inflation-Protected Bonds
Chapter 6 – How Much Do You Need to Save?
Chapter 7 – Keep It Simple
Chapter 8 – Asset Allocation
Chapter 9 – Costs Matter
Chapter 10 – Taxes: Part One
Chapter 11 – Taxes: Part Two
Chapter 12 – Diversification
Chapter 13 – Performance Chasing and Market Timing are Hazardous to Your Health
Chapter 14 – Savvy Ways to Invest for College
Chapter 15 – How to Manage a Windfall Successfully
Chapter 16 – Do You Need an Advisor?
Chapter 17 – Track Your Progress and Rebalance When Necessary
Chapter 18 – Tune Out the "Noise"
Chapter 19 – Mastering Your Investments Means Mastering Your Emotions
Chapter 20 – Making Your Money Last Longer than You Do
Chapter 21 – Protect Your Assets by Being Well-Insured
Chapter 22 – Passing It on When You Pass On
Chapter 23 – You Can Do It
Doesn't that sound like a great set of pieces? It is! Perhaps I'll do an article on each one. 🙂
Costs Matter
My favorite chapter is the one on costs (chapter 9). It's an important issue that many people neglect when they invest.
The chapter title highlights a quote from Jack Bogle, the founder of Vanguard:
The shortest route to top quartile performance is to be in the bottom quartile of expenses.
Then, the chapter begins with a paragraph that summarizes the pages to follow:
We are accustomed to believing that the more we pay for something, the more we receive. Sorry; this is not how it works when buying mutual funds. Every dollar we pay in commissions, fees, expenses, and so on is one dollar less that we receive from our investment. For this reason, it's critical that we keep our investment costs as low as possible.
Look at it this way, would you rather have an investment that returns 12% but has expenses of 2% or one that returns 11% but has expenses of 0.5%? It may not seem like that big of a difference, but that extra 0.5%, when compounded throughout the years, can make a big difference in your total return.
But that's making an assumption — that mutual funds with higher expenses ratios perform better. This isn't always (or even usually) true. So which would you rather have — an investment with a 12% return and 2% expenses or one with a 12% return and 0.5% expenses? But I'm getting ahead of myself. We'll talk more about this later.
The chapter continues by telling just how much of investors' returns are eaten up by fees every year — about $300 billion. Yes, that's billion with a "b." Yikes! If we could save just a portion of that as investors, imagine how much more money would be in our pockets (instead of the pockets of advisors, brokers, large investment companies, and the like.)
Don't think that there are really that many costs associated with mutual funds? Think again. Here's the list (covered in detail in this chapter) of potential costs associated with mutual funds as listed in the book:
Sales charges on purchases (load funds)
Deferred sales charges (load funds)
Purchase fees
Exchange fees
Account fees
Redemption fees
Management fees
12b-1 fees
Other operating expenses
Hidden transaction costs
Brokerage commissions
Soft-dollar arrangements
Spread costs
Market impact costs
Turnover
Wrap fees
These are just costs associated with buying, holding and selling mutual funds. This chapter doesn't even cover another huge expense — taxes (that's for the next two chapters).
So, how much do average fees cut into your return? Here's a list of the average equity mutual fund and what percentage of assets each of these fees takes out of the investment:
Advisory fees 1.1%
Other operating expenses 0.5%
Transaction costs 0.7%

Opportunity cost 0.4%

Sales charges 0.6%

Total Annual Cost 3.3%
How bad is this 3.3%? It's HUGE! The book gives an example of a guy who saves $3,500 annually in a Roth IRA from 25 to age 65. If his investments return 10.4%, he ends up with $1,727,501. If his investments return 7.1% (10.4% less the 3.3% costs), he ends up with $716,916 — almost 60% less!
The book goes on to site studies that have shown how low costs equate to solid returns:
The Financial Research Corporation found that the expense ratio is the only reliable predictor of future mutual fund performance.
Standard and Poor's reported that in eight out of nine categories, lower-cost funds beat higher-cost funds during 1-year, 3-year, 5-year, and 10-year periods.
So, what should we do? Here's what the book suggests:
Knowing the tremendous advantage of keeping costs low, we need to put this knowledge to good use. Whenever possible, we will use index funds with their low cost and low turnover. ETFs and low cost, low-turnover, managed funds may also be considered.
Now you can see why I like this chapter so much. And it's another good reason why I like index funds. 😉
Summary
I could go on and on about this book, but I'll end with this: get the book, read it, and apply it over a couple decades and you will become wealthy.
Anyone out there ever read this book? What do you think of it?