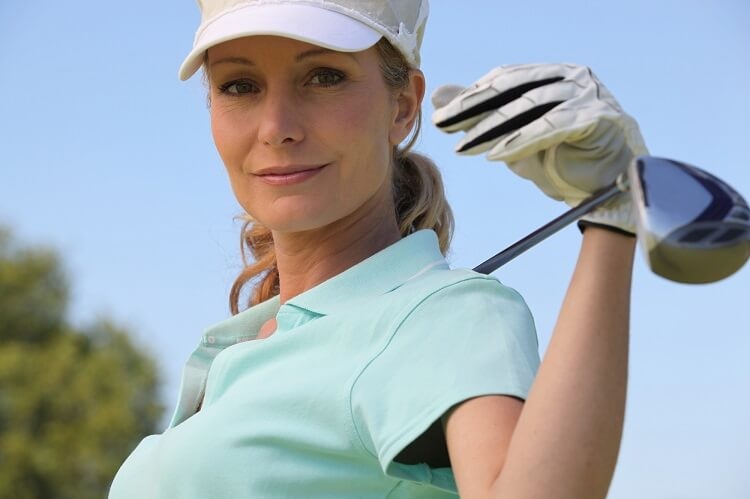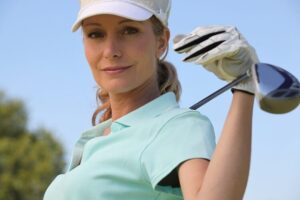 Here's our latest interview with a millionaire as we seek to learn from those who have grown their wealth to high heights.
If you'd like to be considered for an interview, drop me a note and we can chat about specifics.
This interview took place in June.
My questions are in bold italics and their responses follow in black.
Let's get started…
OVERVIEW
How old are you (and spouse if applicable, plus how long you've been married)?
I have been a single woman most of my life (married for 5 years).
I am 59 years old and got married at age 38 for the first time. The marriage only lasted 5 years. However during this time, I was blessed to have given birth to my son.
Although we divorced when my son was just 1 years old, his father is not in the picture and has not paid child support.
Do you have kids/family (if so, how old are they)?
I have an 18-year-old son who has been diagnosed with Asperger Syndrome. He has been on an individual learning plan since third grade and requires extra assistance with schoolwork.
He just graduated from high school is enrolled in the community college for his freshman year.
Our goal is to have him transfer to a state university once he is comfortable with school.
What area of the country do you live in (and urban or rural)?
I live in a small town approximately 90 miles outside of the Phoenix, AZ metropolitan area.
The town that has a population of 15K and I reside in a private golf community within town.
What is your current net worth?
~$3.1 million.
My current net worth has taken a hit with the stock market correction so the below are my recent financials: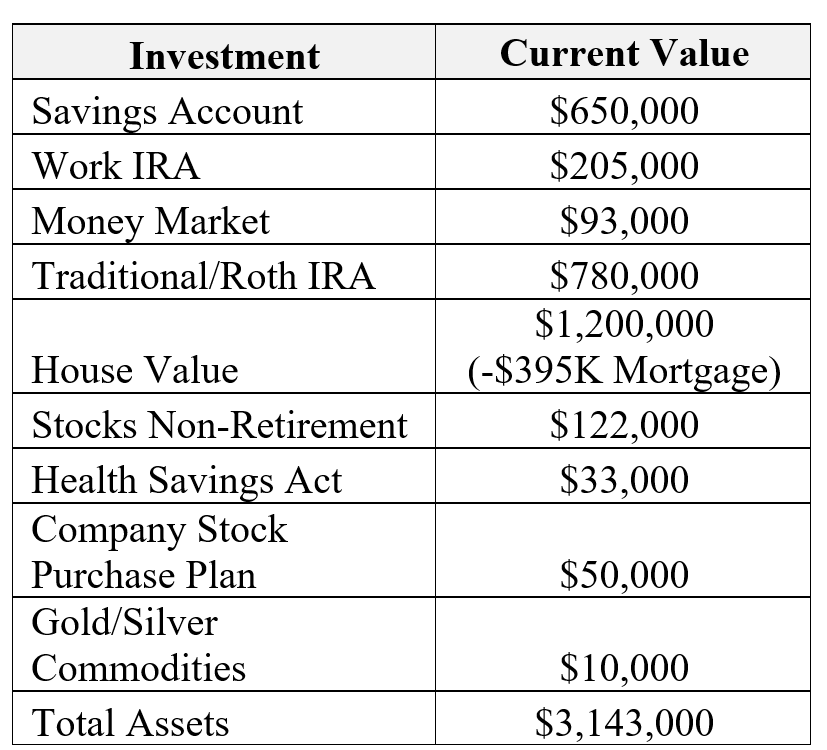 What are the main assets that make up your net worth (stocks, real estate, business, home, retirement accounts, etc.) and any debt that offsets part of these?
Besides my home, the majority of wealth is allocated in equities. I have been investing in the stock market since I was 19 years old.
My first stock purchase was Spiegel (again following the advice from Peter Lynch – buying stock in companies where you shop). Unfortunately, that is where I learned the downside of Buy and Hold as an investment strategy as they ended up going into bankruptcy in 2003. Another early purchase was Tellabs for which I held onto way too long and was sold to Marlin Equity Partners in 2013 for $2.45 per share.
Needless to say that I took losses on both of these investments.
My best stock investments have been in Apple, Amazon and Google. I bought these several years and stock splits ago, so although they have lost significant value this year, they are still a positive asset in my portfolio. I also plan to hold onto these assets for now as I believe in each company's long-term profitability and growth.
I have a mortgage on my current home of $395K which is at an interest rate of 2.94%. Given the current financial environment, I am trying to decide if I should pay this off or keep as cash to use for purchasing a second home for my son (if there is a downturn in the housing market). Also, it may be good to have the cash available in savings earning interest to pay for my expenses until I retire or reach age 67 and take Social Security benefits.
EARN
What is your job?
I am a manager at a Fortune 50 Company.
What is your annual income?
I make approximately $160,000 per year base salary.
There is a performance bonus compensation program however a significant portion of it is tied to company profitability and organizational goals and has had a minimal payout the past few years.
Tell us about your income performance over time. What was the starting salary of your first job, how did it grow from there (and what you did to make it grow), and where are you now?
I started babysitting when I was 14.
At 16, I worked my first job as a cashier at McDonalds.
My first job out of college was in my current field and paid an annual salary of $25K. Over the years, I have sought out various opportunities and organizations and at which time my compensation and responsibilities increased.
I have worked since college in corporate America in a mid-management position for various Fortune 100 companies.
I took a break from management and worked in sales for a major health insurance company for a period of 5 years. I was very successful in this role and earned a salary of base pay and commission between $300-$350K a year. Although the income was great, I left and went back to a management/consulting position that included a base salary of $135K + 20% bonus. This line of work although profitable, just did not fit my personality and life demands (single parent).
Financially, it was not hard for me to make this decision. Since I never adjusted my lifestyle for the higher income, it did not impact our daily living. However, the extra income came in handy to reduce debt, invest in equities, buy a new car (still have this), a second home (great asset and one that led me to my current home) and paying down the mortgage on my primary residency.
This is one of my philosophies too…to live within your means.
What tips do you have for others who want to grow their career-related income?
I would recommend finding a career that you like and then look for ways to differentiate yourself among others in your field.
Also, to network and find ways to promote yourself within your industry.
I found professional organizations within my industry instrumental in promoting myself among my colleagues. I would also participate on industry panels and attend/speak at conferences within my field or organization. This helped me find opportunities to further my career.
In addition to this, I also enrolled in educational programs to earn credentials within my field.
Finally, to further your skill set, I always suggest that you look for ways to specialize in a particular niche within your field. There will be less people with this skillset and the potential to increase your income exists. In these days where there are labor shortages and pending layoffs, it helps to have a skillset that makes it difficult to find and replace.
What's your work-life balance look like?
I have been fortunate to work from home over the past 16 years. Although I would travel for work and client meetings, etc. I was still able to be at home most days which helped as a single parent. It allowed me to attend my son's school events, participate in boy scouts, and take him to the bus stop most mornings.
My parents also helped by watching him when I travelled for work. This worked out splendid as it helped build my parent's bond with their grandchild as well as kept them young. I was 41 years old when I had my son so they were in their 70's!
Although most retirees (including me) would prefer traveling, golfing, etc. my parents really enjoyed babysitting. In fact, as a single mother, my father played an instrumental male role model for my son. My father recently passed away and was my son's father figure/male role model. As I look back, I feel blessed that they had the time together to develop such a wonderful relationship.
I also got my son involved in Big Brothers Big Sisters (BBBS) and we were blessed with a wonderful and older Big Brother who was generous and considerate and helped to teach my son manners as well as attend (BBBS) functions. This was a great way to free up a Saturdays for me so I could get some errands done and my son could go out to an event with this Big. I highly recommend this organization as a way to give back to the community. Also, to have an impact on a life of someone who is less fortunate or has a need for this type of relationship.
My son graduated high school this month and will be attending the community college this summer as well as next year. He also works to help pay for his expenses and save for the future. Given his time horizon, this may also be a good time for him to start investing.
I plan to work a few more years at my current position. If for some reason, that changes, then I will look to explore consulting opportunities as well as start the transition into retirement.
I also wouldn't mind purchasing a small motorhome and explore our great country. I have not taken a vacation for the past few years so have to make up for lost time!
Do you have any sources of income besides your career? If so, can you list them, give us a feel for how much you earn with each, and offer some insight into how you developed them?
Currently, I do not have any other sources of income.
I do have stock dividends which I re-invest back to purchase additional shares of stock.
I am currently evaluating the attractiveness of syndications to see if this is something for consideration this year.
During retirement, I plan to explore opportunities to do consulting or project work within my industry through such firms as Upwork, Toptal, etc. This is a good way to make additional income and have some control over your work project and schedule.
SAVE
What is your annual spending?
I have never kept a budget as I always live within my means.
I currently defer 25% of my salary into my Company's 401k, Employee Stock Purchase plan and Health Savings Account.
With the remaining 75%, I pay our daily living expenses and all other financial obligations.
I always pay my credit cards off in full each month and with any extra cash, I move it from my checking to my savings account.
What's your best tip for saving (accumulating) money?
I have always preferred to have my pay sent electronically to the bank. This way my savings are taken out prior to the balance being deposited.
I also use credit cards with rewards programs so that I receive points back to use for future purchases. I also pay off the balance monthly to avoid interest and late charges.
Lastly, I try not to carry much cash so as not to be tempted to spend it.
For large purchases, I always ask myself if the desire is a want or a need. This helps me to avoid unnecessary purchase and impulsive buys. If I end up going home and find myself still thinking about the item a few days later, chances are that I will go back and buy it.
What's your best tip for spending less money?
I try to eat at home and go out to dinner at the most once a week. Going out to eat for dinner, lunch, etc. quickly adds up and is an easy way to spend money.
I also bring my own drinks and snacks with me when driving a long distance in the car. This helps avoid the temptation to stop and spend money at a gas station, fast food restaurant or convenience store — especially when you have a kid and dogs!
What is your favorite thing to spend money on/your secret splurge?
I just bought a new house so purchasing things for it is a relatively new splurge for me.
Previously, I would spend money on clothes and jewelry. I always felt appearance was important and wanted to have a nice wardrobe for work meetings.
Since COVID, travel has slowed down and most of my colleagues work at home so I have stopped spending on these items. I have actually been donating a lot of household items and clothing over the past year!
INVEST
What is your investment philosophy/plan?
When I was young, I read Peter Lynch's One Up on Wall Street and how he would invest in companies that he saw his wife shop at in the mall. I took this advice and invest in companies that offer a good product and items that I use in daily life.
I also stay close to what companies are doing in terms of technology advancements and how that may shape our future, i.e. blockchain, cloud, artificial intelligence, etc.
What has been your best investment?
Both of my best investments were in real estate. I bought a second home in 2014 for $300K and sold it in 2021 for $690K. I also bought my current home in Sept. 2020 and had it built for $760K. When I closed on it in January 2022, it was appraised at $1.2M.
What has been your worst investment?
Most of my worst investments were in the stock market when I had a financial planner. They would steer me away from companies that I felt were a good investment or convince me to sell a certain when it comprised too much of my portfolio. I still regret listening to them especially when it comes to my Apple stock investment. Had I not listened to them I would have had over 5,000 shares of stock given the stock splits that have occurred over the past decade.
I also purchased a home in Scottsdale where I had lived since 2004 for $815K and sold it during the pandemic after it was on the market for 9 months for $930K. As the market has since changed from 2020, Zillow now has the house valued for $1.7M.
What's been your overall return?
I have not measured this and need to do a better job at tracking it.
How often do you monitor/review your portfolio?
I review my portfolio monthly.
I tend to invest in companies that I am familiar with or that offer services/products for which I see a potential demand or area for growth.
I also do research on various companies and read Barron's and the Wall Street Journal on a regular basis.
I spend time on the weekends, reviewing business trends and analysts reports.
NET WORTH
How did you accumulate your net worth?
I have just saved and lived below my means.
I paid for my college and graduate school tuition by working full-time. I also lived at home with my parents to reduce expenses so as not to take student loans.
Since the age of 19, I have always participated in my employer's stock purchase plans (if offered) and retirement plans to grow my assets.
What road bumps did you face along the way to becoming a millionaire and how did you handle them?
My divorce cost me a portion of the equity in a house we had purchased in 2001 (~$200K ) as well as $100K in legal fees. I also did not receive child support and had to pay for my son's medical insurance and expenses. It also cost me the job that I had at the time in which required me to travel globally due to child custody issues.
This impacted my career advancement at the time as well as a financial setback in terms of forfeited stock options.
What are you currently doing to maintain/grow your net worth?
Given where we are at, not sure where there is a good investment in terms of equities, bonds, etc. I am being cautious right now. Keeping equities for the long term and trying to decide what to do with the cash in terms of investments.
Real Estate syndications were mentioned by a number of ESI readers so that is something that I am also exploring this year.
Do you have a target net worth you are trying to attain?
I don't have a target.
I just keep saving and live the same lifestyle that I enjoy now.
MISCELLANEOUS
What are your retirement plans?
I plan to take up golfing in retirement. I like to stay active and physically fit so that too will be a part of my daily routine.
I also love to paint and make pottery, so plan to do this as well as volunteer with my church and other local non-profit organizations.
How did you learn about finances and at what age did it "click"? Who inspired you to excel in life? Who are your heroes?
I had a modest middle class childhood growing up in the south suburbs of Chicago. My parents did have a boat in southwest Michigan and we spent our summers in the marina. I really enjoyed boating and going to the yacht club with my parents on weekends.
This lifestyle really motivated me to excel in life as I wanted to someday be able to do the same thing for myself and my family. I also wanted to be able to afford this in case I would never get married. (I guess I am grateful to have had this perspective).
Being in AZ, things are different….the marina has been replaced with a golf course and the yacht club with the clubhouse.
Do you have any favorite money books you like/recommend? If so, can you share with us your top three and why you like them?
As mentioned earlier, Peter Lynch's book really had an impact on my investment philosophy, and I still follow it today.
I enjoy reading the books that are recommended by ESI. Two other books I recently purchased for which I have read/heard great things about are:
In addition to books, I find it very informative to attend various podcasts hosted by investment advisory firms. I regularly attend sessions held by Fidelity and Charles Schwab/TD Ameritrade.
Do you give to charity? Why or why not? If you do, what percent of time/money do you give?
I do give to my church and other religious affiliations. I also donate to various veteran and domestic violence organizations.
When I retire, I want to focus on spending time volunteering for local organizations that have an impact on our community.
Do you plan to leave an inheritance for your heirs (how do you plan to distribute your wealth at your death)? What are your reasons behind this plan?
I plan to be able to have enough money for my son so that he is taken care of in the future.