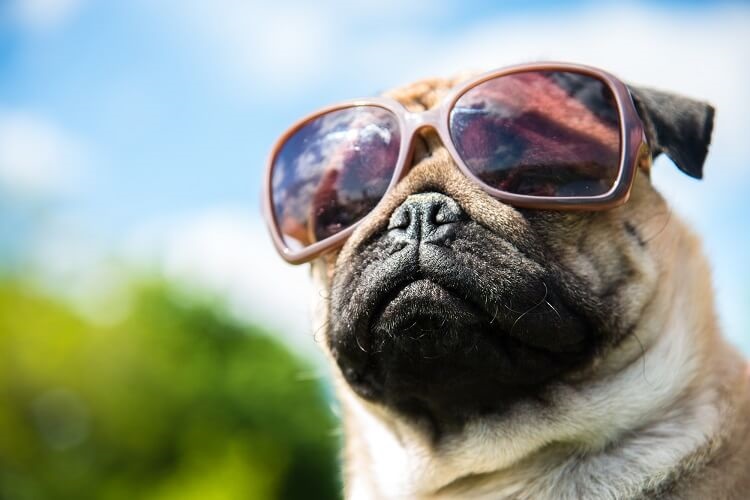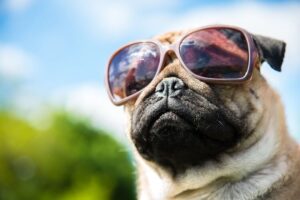 Here's our latest interview with a millionaire as we seek to learn from those who have grown their wealth to high heights.
If you'd like to be considered for an interview, drop me a note and we can chat about specifics.
This interview took place in August.
My questions are in bold italics and their responses follow in black.
Let's get started…
OVERVIEW
How old are you (and spouse if applicable, plus how long you've been married)?
My husband and I will celebrate 20 years of marriage later this year.
I'm holding on to 49 for another few weeks, and my husband is 51 years old.
Do you have kids/family (if so, how old are they)?
In addition to our parents and siblings, our immediate family has included 6 beloved canine kids over the years. Both of us are huge animal lovers.
We currently have an 8-year-old rescue dog that we adopted just over a year ago. He came with some trust issues but has turned out to be such a good boy.
I expect we'll be adding to the family in the next year or so with another rescue pooch.
What area of the country do you live in (and urban or rural)?
We've lived in the Southwest for the past 18 years. We're in a suburban neighborhood, about 20 miles outside the city.
When we first moved into our home, we had dairy farms and horse pastures surrounding us. However, our area has experienced a huge amount of growth over the past several years. Instead of horses and cows, we now have Sprouts and Starbucks. I miss the horses, but also welcome the convenience of having more retail nearby.
What is your current net worth?
Our current net worth is ~$4.6M.
It's been an interesting journey getting to this number. When we first got married, we had about $22K in student loans. Paying off this debt was the first of many financial goals we set for ourselves. I remember how freeing it felt to make that final payment and become debt free (other than our mortgage)!
What are the main assets that make up your net worth (stocks, real estate, business, home, retirement accounts, etc.) and any debt that offsets part of these?
Let me start by saying investing is not my strong suit. Our asset mix could use some optimization, and it's something I'm currently working to address.
That said, here's how our net worth breaks down:
~ 30% in pre-tax accounts (401k, HSA, IRAs – mostly index funds)
~ 35% in taxable accounts (mutual funds, individual stocks, savings)
~ 35% in real estate
Our real estate includes our primary home, plus a secondary home (not a rental) that will likely become our primary home in the next few years. In other words, we expect to sell one of these homes to downsize in the future and invest the proceeds.
Also, we do not carry any debt. We own our homes and cars outright.
I understand that debt can be used strategically, but the peace of mind that comes by not owing anyone money is priceless. For us, debt is a four-letter word.
EARN
What is your job?
My husband and I both quit our corporate jobs in 2021 after realizing we had achieved our financial goals and no longer needed to earn money for retirement. It was a long-time goal achieved and dream come true!
I worked in marketing within the technology industry for 25+ years, gradually advancing from entry level to the c-suite.
My husband worked in operational roles in the sports and entertainment industry, and now consults with former clients on a part-time basis.
What is your annual income?
Combined, our earnings averaged more than $900K+ during the last few years of our corporate careers.
This was a combination of base, bonus, and equity payouts.
Tell us about your income performance over time. What was the starting salary of your first job, how did it grow from there (and what you did to make it grow), and where are you now?
My first corporate job paid $18K a year. At the time, I remember thinking if I could just increase my salary to $30K I would be living large (ha!).
It took me about 6 years to reach $100K a year, and another 10+ years to cross over $200K. However, once I reached the executive ranks my income started to skyrocket.
My income growth was due to career advancement. I worked hard to get promoted and earn pay raises. It was a gradual and often frustrating journey, but also very rewarding.
As a female in the male-dominated tech industry, I was often overlooked for advancement opportunities. But my career frustrations also motivated me to find a way forward.
What tips do you have for others who want to grow their career-related income?
I believe corporate environments are a great place to grow your career and make a lot of money. My tip for growing career-related income is based on my own work experience: join a large F500 company, work hard to earn at least 1-2 promotions, and then be willing to change companies to grow your income.
Do NOT stay at the same company your entire career if you want to maximize your earning potential. I know this is one of the regrets my husband has about his career. He stayed at the same company for nearly 20 years.
I will also add that taking personal accountability for your career progression and income growth in corporate environments is essential. It's true, corporate work isn't always fair. Great employees don't always get rewarded. But there is always more than one way to advance and reach your goals. If what you're currently doing isn't working, try something else.
What's your work-life balance look like?
Today, my work-life balance is phenomenal.
I wake up early because I'm excited to start my day. I work out 5 days a week, get my 10,000+ steps in almost every day, and feel like I'm in the best shape of my life. I golf once a week and hope to give pickleball a try over the next year.
I also spend a good amount of time working on hobby-related pursuits that challenge my brain and provide a creative outlet. Life is good right now.
But this hasn't always been the case. My corporate career consumed a large part of my life for many years. I frequently traveled for business, ate poorly when I was on the road, and often worked evenings and weekends. And when I wasn't in the office working, I was constantly thinking about my work priorities, upcoming meetings, team dynamics, etc.
However, I wasn't one of those people who didn't take their vacation days. I never wasted a vacation day! And when I took a vacation, I was pretty good at leaving work behind. We enjoyed some fantastic trips to Italy, Ireland, London, Spain, Sweden, Norway, Hawaii and more over the years.
Do you have any sources of income besides your career? If so, can you list them, give us a feel for how much you earn with each, and offer some insight into how you developed them?
We will earn ~$90K this year from my husband's consulting work.
Shortly after quitting his corporate job, my husband was asked to take-on a consulting project with one of his former clients. He agreed to help them out, and then realized that he enjoyed doing the part-time work from home as an independent consultant (vs a full-time employee).
SAVE
What is your annual spending?
We spend about $100K a year (excluding income tax, which has fortunately dropped big time since leaving my corporate job).
That amount fluctuates by a few thousand dollars each year, depending on household repairs, medical expenses, pet-related costs, etc.
What are the main categories (expenses) this spending breaks into?
While our overall spending has remained fairly consistent over the past few years, the categories have recently started to shift.
For example, my husband and I both live in our athletic wear these days, so our spend on clothing has dropped significantly. No more business attire!
However, we now spend more money on fun activities, like tee times and ski passes. And, of course, our spend on medical insurance has gone up as well.
Here's a rough breakdown of spend categories:
15% – Groceries, eating out
12-15% – Medical, insurance
15-20% – Vacation, travel
10-15% – Home maintenance, taxes, HOA
10-15% – Clothes, gifts, pets, misc
10% – Utilities
10% – Fitness, recreation, entertainment
5% – Auto service, insurance, fuel
Do you have a budget? If so, how do you implement it?
I've been tracking our income/expenses in Quicken for the past 20 years. We've never had a defined budget. Each year I have a general idea of what we will spend, and actively track it to make sure we remain in line with expectations. When unexpected expenses arise, like home repairs or vet bills, we naturally pull back spend in other discretionary areas.
My husband has trusted me to manage our finances throughout our marriage. Early on we had an agreement that we would consult with each other if we were spending more than a few hundred dollars. But what we've learned is that we are both very practical with our spending and we trust each other to make smart decisions. He's also learned that sometimes it's best for him NOT to know how much we spend on certain items (like home renovation). 🙂
After we quit our corporate jobs, he became more interested in understanding our financials. He wants to make sure we really have enough saved to continue with our current lifestyle. We now review our finances together during a monthly "shareholder" meeting. This has helped him feel more comfortable about our situation.
What percentage of your gross income do you save and how has that changed over time?
When we first got married, we saved roughly 10% of our gross income to build up our cash savings and contribute to our company 401ks.
And that percentage continued to increase each year as we did a decent job of keeping our expenses in check while our income grew.
In our last several years of corporate work, we saved about 70-80% annually.
What's your best tip for saving (accumulating) money?
My best tip is to advance your career working for large or mid-size corporations, and tap into financial benefits like discounted stock purchase plans, matching 401Ks, health savings accounts, etc.
For me, climbing the corporate ladder was key to achieving a high savings rate. I was able to grow my income year-over-year throughout my career, and in the last several years my income skyrocketed as I advanced into executive-level roles.
What's your best tip for spending less money?
Marry someone more frugal than you. 🙂
I've never been a good bargain shopper, but my husband does a great job finding items on sale, especially clothes and shoes at the outlet shops.
I also recommend signing up for travel reward programs. Given how much I traveled for business, I was able to rack-up points with Marriott, American Airlines, Amex CC, and more. By redeeming points, we've saved tens of thousands of dollars on flights and hotels over the years.
My other tip for spending less money is to buy good, high-quality cars and keep them for as long as you can. We keep each of our vehicles for at least 10 years. I'm currently driving a 12-year-old SUV that still runs great.
What is your favorite thing to spend money on/your secret splurge?
I love to spend money on delicious meals at great restaurants with friends and family. And I'm also willing to splurge on luxury accommodations when we go on vacation, although we also redeem travel reward points to lessen the cost.
My husband's favorite way to spend money is buying athletic shoes…basketball shoes, running shoes, golf shoes, kicking it shoes, softball shoes, and more basketball shoes. You get the idea.
INVEST
What is your investment philosophy/plan?
I would describe my investment philosophy as buy and hold.
I'm not an active trader. I hold on to stocks (some longer than I should).
What has been your best investment?
My career and marriage.
Investing my time and energy into advancing my career has been the most important factor in growing our net worth.
Marrying my best friend who shares similar values about money, health, and happiness has been the most important factor in keeping our net worth. No divorce for us – he's stuck with me. 🙂
What has been your worst investment?
There have been a few poor investment decisions over the years.
First, I held bonds for way too long in my IRA when I was younger. That money should have been invested in index funds.
Second, we took out an interest-only mortgage in 2007, and then found our home underwater in 2008 during the Great Recession. We considered walking away from our home to cut our losses, as a few of our friends did at the time, but we just couldn't bring ourselves to do it. It took us several years to be able to refinance our home with better terms.
In the end, I'm glad we stuck it out as I absolutely love our home. And, it has finally reached a value substantially higher than what we paid for it.
What's been your overall return?
This is tough as I didn't really start tracking our investment returns until 2012.
We were still underwater on our home at that time, so our net worth was roughly $350K. Since then, our home value has more than doubled.
Our investment returns over the past 10 years have likely tracked bit lower than the S&P market (I held too much in cash over the years.)
How often do you monitor/review your portfolio?
I review our portfolio performance on a monthly basis, and take steps to rebalance 1-2 times a year.
NET WORTH
How did you accumulate your net worth?
1. Career Advancement
The primary way we accumulated our net worth was by advancing my career. Each time I earned a promotion, I reset my goal to move up to the next level (and earn more money).
First, my goal was to become a manager. Then, my goal was to reach director level. Next, after finally reaching director level, I set my sights on vice president. Getting promoted to vice president took longer than I expected, and was a very big deal for me. It brought a huge sense of accomplishment.
But it also made me really think about what I wanted to do next. It was around this time that I began thinking more seriously about quitting corporate to pursue other interests. In the end, I decided to remain in corporate until we achieved complete financial freedom.
I felt like I would be leaving too much money on the table by walking away. Plus, I was still feeling challenged and interested in corporate work. I had worked hard to get to an executive role and wanted to make the most out of my earning potential. I thought I could still grow my income, which turned out to be true as I ultimately advanced into a c-suite position.
2. Goal Setting & Tracking
The second contributing factor to growing our net worth was setting annual financial goals and closely tracking progress. I'm a huge goal setter – both short term and long term.
Every January I map out my goals for the year – financially (earnings, savings, investments), professionally (new skills, new experiences) and personally (fitness, friends, family).
Here's an example of the financial goals I set for us over the years:
Pay off student loans
Save enough for down payment on home
Reach vice president level before age 40 (fell a bit short on this one)
Pay off mortgage and be debt free within 5 years (achieved in 3 ½ yrs)
Max out contributions to pre-tax accounts
Get new job and increase earnings by 15%
Save/Invest more money than we spend
Achieve financial freedom by 2022 (set goal in 2014, and achieved it in 2020)
What would you say is your greatest strength in the ESI wealth-building model (Earn, Save or Invest) and why would you say it's tops?
Hands down, my greatest strength was in earning, followed by saving.
I've always been very motivated by making money. I enjoy it.
What road bumps did you face along the way to becoming a millionaire and how did you handle them?
As I shared earlier, the Great Recession was a huge road bump for us. It was tough to see our home value plummet and be worth $200K less than what we paid for it. The years between 2008-2012 were rough and it was difficult to believe we would ever become millionaires.
During this time, I tried to work with our mortgage holder and refinance our interest-only loan terms. They refused. Our loan was a cash cow for them.
I also went to other banks to see about qualifying for a refinance through the HARP program, but our loan wasn't backed by Freddie or Fannie so they couldn't/wouldn't help. It was incredibly frustrating to see others who were defaulting on their loans be able to refinance and lower their payments, while we were penalized for playing by the rules.
So we waited. We kept saving and investing our money, and finally our home value increased enough that we could refinance in 2014. It was at this time that I could see a path forward to achieving financial freedom.
What are you currently doing to maintain/grow your net worth?
We are trying to keep our spending relatively flat, which isn't easy to do with inflation.
And my husband continues to earn income, but now he's doing it in a way that he enjoys and allows flexibility for us to spend more time together doing all the things we love. His earnings should cover most of our annual expenses, at least for the next few years.
We are now less focused on saving, though we hope to see our investments continue to grow again. Like everyone, we took a hit this year given current market conditions but are hopeful we'll see some level of recovery in the near future.
Do you have a target net worth you are trying to attain?
We exceeded our target net worth in 2020, however I'm still very interested in earning money and growing our net worth.
How old were you when you made your first million and have you had any significant behavior shifts since then?
We were in our early 40s when we finally made our first million, and then we reached 2 million a little more than two years later. So for us, it's absolutely true that the first million was the hardest to reach.
The biggest behavior shift I made after reaching $1M in net worth was having an increased focus on our finances. It was right around this time that I began setting financial goals and running numbers on the amount we would need to be financially free. For example, I set aggressive goals to increase my income and pay off our mortgage.
Part of the reason behind my increased focus on finances was the excitement of seeing us become a millionaire. It boosted my belief that we could achieve financial freedom before the traditional retirement age.
The other reason I increased my focus on finances was I wanted to have more options related to work. I knew I wanted to pursue my own work projects someday, but also knew I wouldn't feel comfortable walking away from my corporate income until we had reached our financial goals.
What money mistakes have you made along the way that others can learn from?
Other than overly conservative investing and getting an interest-only mortgage, the other financial decision I question was our move to pay off our mortgage early.
We had refinanced from our awful interest-only mortgage to a nice 15-year-fixed low interest rate. But I still worked to pay it off as quickly as possible. If we would have put that extra money into the stock market vs making extra mortgage payments, we could have made great returns. But in the end, the peace of mind that comes by not owing anyone money was more important for us.
What advice do you have for ESI Money readers on how to become wealthy?
I have a few thoughts on how to become wealthy:
Set goals and track your progress. Becoming wealthy doesn't just happen. You need to want it, work for it, and plan for it.
Grow your income. Find ways to grow your earnings every year. I believe corporate careers are a great way to make this happen.
Do not try to keep up with Joneses. The more money you earn, the more money you should save and invest.
Enjoy your journey. Don't wait until you become wealthy to be happy. Life is too short.
FUTURE
What are your plans for the future regarding lifestyle?
I am loving my early-retired life right now!
The goal is to maintain our current lifestyle as I describe below.
What are your retirement plans?
First, we want to remain active and healthy. This means working out 5 times a week, hiking and golfing in the summer, and skiing in the winter. And we would like to enjoy outdoor adventure in places we haven't been yet, like Alaska, New Zealand, Patagonia, and Iceland.
We want to spend more time with family and friends. We especially want to enjoy time with our parents and be available to help them as they get older.
We also want to continue "working" in some capacity for the next several years. My husband has already downsized his job and so far, he's enjoying it. I expect he'll continue his consulting work for the next few years.
My next challenge is to try and succeed at earning passive income. Now that I don't need to earn income, I'm redirecting my "work energy" into new creative pursuits that may (or may not) make us money someday.
Are there any issues in retirement that concern you? If so, how are you planning to address them?
My biggest financial concern is health insurance and medical expenses.
This year we signed up for a high-deductible ACA plan and have not been impressed. I made the mistake of choosing an HMO which makes us jump through hoops for coverage. I will spend more next year to get a better plan.
MISCELLANEOUS
How did you learn about finances and at what age did it "click"?
I always enjoyed earning and saving money as a kid, but don't recall learning about money management until much later in life.
Early on I simply followed advice from my parents. They encouraged me to participate in my company's 401K program and receive company-matching contributions. They also taught me to be careful with credit cards and pay the balance off each month.
I was probably in my late 20s when I started to actively seek out information and buy books about financial planning and investment. And it wasn't until I was in my late 30s when I really got serious about planning for retirement.
And even now, I'm still learning about finances. Most recently I've been trying to learn how to maximize tax deductions for sole proprietorships.
Who inspired you to excel in life? Who are your heroes?
My parents inspired me to excel in life.
My parents married very young (a few months before my brother was born) and started with absolutely nothing. They worked and paid my dad's way through college while raising my brother. Over time—through hard work, many sacrifices, and 6 job-related relocations—they made their way from trailer park living to an upper-middle class lifestyle and early retirement.
And they just celebrated 54 years of marriage!
Do you have any favorite money books you like/recommend? If so, can you share with us your top three and why you like them?
I've read quite a few money books over the years, but here's 3 of my favorites:
The Millionaire Next Door – I loved this book because it helped make "millionaire" status attainable for me. And it drove home the importance to live below our means.
Your Money or Your Life – I loved this book! This is the book that set me on a path to early retirement. It's been a while since I've read it, but I remember this book inspired me to set new goals to achieve financial independence.
Rich Dad, Poor Dad – I picked this book because it introduced me to the concept of passive income. It planted a seed, and someday I hope to be able to earn royalties or some other passive income from a creative pursuit.
Do you give to charity? Why or why not? If you do, what percent of time/money do you give?
We do make occasional donations to different charities. Mostly we donate to pet rescue organizations, as well as youth sports and wounded veterans.
Several years ago, I volunteered at a local animal shelter and will likely do that again sometime in the future.
Do you plan to leave an inheritance for your heirs (how do you plan to distribute your wealth at your death)? What are your reasons behind this plan?
Since we don't have children, we'll most likely distribute our wealth to charities.
I would love to see our money help causes that are important to us. Of course, this may change as we get older.