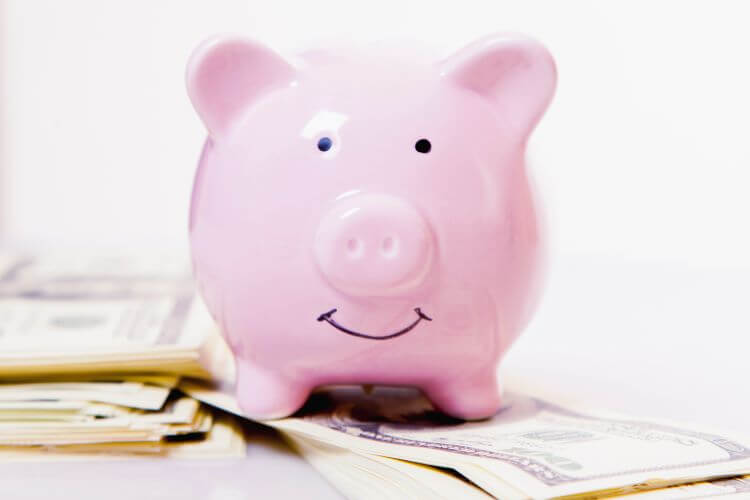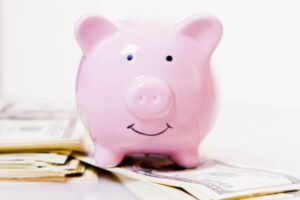 Here's our latest interview with a millionaire as we seek to learn from those who have grown their wealth to high heights.
If you'd like to be considered for an interview, drop me a note and we can chat about specifics.
This interview took place in May.
My questions are in bold italics and their responses follow in black.
Let's get started…
OVERVIEW
How old are you (and spouse if applicable, plus how long you've been married)?
I am 56 and my wife is 48.
We have been married for 28 years.
Do you have kids/family (if so, how old are they)?
We have 2 children, ages 20 and 25.
What area of the country do you live in (and urban or rural)?
We live in a semi-rural area in the south.
What is your current net worth?
$6.5 million
What are the main assets that make up your net worth (stocks, real estate, business, home, retirement accounts, etc.) and any debt that offsets part of these?
$4,300,000 — Brokerage accounts / investments
$1,450,000 — Retirement accounts (IRA + ROTH)
$ 100,000 — Cash
$ 650,000 — Home (no mortgage)
We have no debt.
I have not included funds that we set up for our children, because this is now their money. These funds have allowed both of them to attend college, pay for all expenses and graduate with no debt and some savings.
Our after-tax investments and retirement accounts are invested in mutual funds with a target mix of 75% equities, 25% bonds / other.
EARN
What is your job?
I am now officially retired. However, before that I had three major jobs: military officer, executive in a major industrial manufacturer and finally school teacher.
I started off my career serving the country. I got an ROTC scholarship and they paid 100% for my university.
Then, after getting an MBA, I moved to the corporate world and this is where we earned our financial independence. At the end of my business career, I headed up a major business division.
I could have retired, but had a dream to become a teacher, so I went back to school to earn my teaching certificate and taught for many years before I finally decided to 100% retire last year.
What is your annual income?
Today our only income is from investments.
Over the last 5 years our investment income has ranged from $100,000 – $170,000.
Last year was not particularly favorable.
Tell us about your income performance over time. What was the starting salary of your first job, how did it grow from there (and what you did to make it grow), and where are you now?
My first job was selling vegetables at a stand in front of my house at 13. My father and I planted a small piece of land and he let me sell what we didn't need. I kept the stand open all throughout high school and each year added more land that I planted.
At first sales were a bit slow, but as a marketing tool I used to submit my vegetables to the local county fair and would win ribbons for best tomatoes, squash or cucumbers. I'd then display these awards at the stand. Pretty soon word got around that I had great produce so my sales grew.
The first lesson to make my salary grow? Find a unique way to show how what you offer is better, and you will be rewarded for it.
My vegetable stand made me want to pursue a business degree but I also wanted to serve my country. I applied for and got a 4-year full-ride scholarship and graduated from school with no debt.
As a military officer, my first year I earned $16,000. I never earned more than $25,000 (even with combat pay!) I loved serving the country, but I wanted to see if I could earn just a bit more so I got out.
I applied for an MBA program and got accepted at a top-tier school. This education opened up doors for me that never would have been opened on just the experience that I had in the military.
The second lesson to make my salary grow? Learn new ways of doing things and sometimes that means going back to school or training. For me it was well worth the investment.
At my company I started off earning $75,000 per year. In other words, I tripled my earnings.
To maximize my earnings, I took on any additional task that they would give me, volunteered for teams and did everything I could to make myself more valuable, including learning a new language so that I could work in our overseas markets.
The last 5 years of my business career I averaged over $650K per year in total income including salary, bonuses and stock options. I didn't necessarily love what I was doing, but it paid very well so I stuck with it until we reached financial independence.
The third lesson to make my salary grow? You might not love what you do, but find a way to make yourself unique in that situation and milk everything you can out of it. I had always heard the saying find a job that you love and you will never ever work a day in your life. There is another path. Take a job that pays very well, ride that to financial freedom, and then do something you truly love afterward, even if you don't earn much.
And finally, I was able to take on a job that I truly loved and with it I took a step back in earnings. My first year of teaching I earned $46,000 and ended my teaching career earning $52,000 per year. Teachers are underpaid, period. My business colleagues thought I was out of my mind when I left my corporate job but I loved what I did. Even when I told them how to become financially independent, most couldn't grasp it.
What tips do you have for others who want to grow their career-related income?
You have to become the person that everyone wants on their team; the go-to person in the organization. Take on responsibilities that others don't want or are afraid to tackle.
Once you have shown your value you then have to market yourself back to the organization so that they know that it was you who added value.
I found that this strategy led to faster promotions, bigger bonuses and stock rewards.
So how does this look in practice? It will be unique for everyone, but for me I volunteered to work overseas for many years in countries where others did not want to live. I learned the local language and through these positions, I joined teams trying to improve our business across the world.
More importantly, I was able to take on responsibilities at a young age that never would have been afforded to me in the United States. The work-life balance was terrible, but I gained skills at a much faster pace.
To market myself, every time I had to the opportunity to travel back to the U.S. I would take examples of my work to share with the U.S. management team. I wanted to make sure that I was not out of sight, out of mind.
What's your work-life balance look like?
Now it is perfect. I do whatever I want, whenever I want.
However, during my peak earning years it was not at all in balance. Work was the priority…period.
I still had time for my kids on most weekends and we still went on vacation, but I was working 12-hour days most days of the week. I had continuous conference calls and video chats with colleagues on opposite time zones and travelled on average two times a month for up to a week at a time.
Some may say this is no way to live and perhaps they are right, but it worked for me because after 20 years I reached financial independence and I could move on to something that I really wanted to do.
As a teacher I never travelled, never worked past 4 pm and was even able to teach at my son's school.
Do you have any sources of income besides your career? If so, can you list them, give us a feel for how much you earn with each, and offer some insight into how you developed them?
I have a small disability payment tied to my wartime service.
SAVE
What is your annual spending?
Our annual spending is around $100K.
What are the main categories (expenses) this spending breaks into?
$50,000 — Travel
$18,000 — Groceries / Consumables
$10,000 — Healthcare
$ 7,000 — Utilities / Phones / Internet / HOA Fees
$ 6,000 — Home maintenance
$ 5,000 — Insurance
$ 5,000 — Fitness / gym
We like to do slow travel where we will go somewhere for a month or more. AirBnB costs go way down when you book for longer than a month.
Do you have a budget? If so, how do you implement it?
Today we don't follow a close budget in terms of tracking every expense. We pretty much can tell when our spending is higher or lower based on our bills and experience over time. BUT…it took us many years to develop the comfort to live like this.
In fact, for three years before I left my corporate job and five years afterward, I tracked every single expense down to the cent using an Excel spreadsheet. I knew exactly what we spent by category and used this information to chip away at where we were still spending more than we felt acceptable.
This led us to changes in cell plans, insurance, online subscriptions, what we were willing to pay for our gym membership, among other areas.
Honestly, I wasn't the most efficient at this as I would save all of our receipts / bills paid / etc. and then manually input them into the sheet. But the process allowed me to deeply see our spending and understand the levers we could pull to make adjustments. Not only that, it gave me the comfort to know that we had enough resources to support retirement.
Finally, it showed me where I could actually spend more money…in particular on travel.
What percentage of your gross income do you save and how has that changed over time?
During my peak earning years at my corporate job we were saving 50% or more of my salary.
When I became a teacher, we were able to mostly live off of what I earned.
My wife was also teaching at the time so this made up the rest.
We did max out our Health Savings Account, but that was our only savings during my time as a teacher.
What's your best tip for saving (accumulating) money?
I used a concept that I called the "FU Pot". What exactly is an "FU Pot"??? When I started my corporate job one of my first supervisors sat me down and said:
Look, you have got to start saving to build up your "FU Pot". You need to have a pot of money that when the time comes and you just can't take it anymore you can take your pot of money and just leave. Everything you do needs to be focused on building up a big enough pot of money that at some point you are 100% in control of your destiny.
Now you can take the "FU" portion of this in a vulgar way and he certainly did, but I changed it to "Forget You". What he was talking about was Financial Independence, said in a way that just makes it really easy to focus.
And so, my wife and I started to build up our pot. Everything we did became a decision point of:
Do we spend this money on "X" or do we put it in our Forget You pot?
Do we really need another painting for the wall? No…put it into the pot.
Can we stay at this 4-star hotel or do we spend $100/night to stay at the 5-star? Nope…we'll put the $100 into the pot.
To really make this work, we even got our kids on board and they knew that we were doing everything we could to build up this pot of money. We told them that their savings accounts were their own personal Forget You pots. When they got money, they would say things like: "I want to buy this video game but I'll put the rest into my pot".
What's your best tip for spending less money?
We tried to make spending less money a game to see how far we could NOT keep up with the Jones!
Some may say we were extreme, but we set up challenges that gave us things we could talk about because we were so different. We used to pride ourselves on our diverse living strategy! Some examples of things we tried:
We did not eat out for two years, except on my wife's birthday! Hardly a sacrifice, we actually learned to cook great meals at home and my kids knew it was not an option to eat out, so stopped asking. This led to more cook-outs on our property and time to share with friends. Huge savings, plus huge family benefits! Even today we rarely eat out.
My wife and I made a pledge to drink no alcohol for a year. After the year, we decided to keep going and now we haven't had a drink in 15 years. Huge savings, plus huge health benefits!
We made a pledge to buy no new clothes for a year. I remember I found some amazing used business shoes and was wearing them at work. Literally these were $300 shoes that I got for $15. They had the price written on the sole and I used to sit in meetings with my foot up so people could see!
I took my lunch to work for 20 years. Even as a top executive I had my lunch box with me.
My wife learned to cut hair and has cut all of our hair since my children were born. 25 years of spending less.
Again, some of these ideas might seem extreme, but for us they just became a way of life.
What is your favorite thing to spend money on/your secret splurge?
Fitness.
We love functional fitness gyms and they are not cheap.
INVEST
What is your investment philosophy/plan?
Invest as much as you, as early as you can in low-cost mutual funds and then hold on to these for years. It is as simple as this.
I don't want to invest where it is going to make me work to understand what I am buying or to manage the asset.
I guess this is a more hands-off approach but we have just tried to keep it simple.
What has been your best investment?
My best investment has been our low-cost mutual funds that we have bought and held over time.
We set up a plan to invest ~75% in equities and the remainder in bonds and short-term assets.
Most of our funds we have owned for many years; they just keep delivering for us and we keep reinvesting in them.
What has been your worst investment?
My worst investment was trying to time the market and deciding when to get back into stocks after the financial crises of 2008.
As the crises started, I sold almost all of our investments, as I got spooked that we were in the next great depression. Luckily, I sold as the market was going down and not at the bottom.
However, I then sat and held on to too much cash and corporate bonds as the stock market started to recover. We lost 2 years of growth when we finally got back into stocks.
With more recent downturns we have held steady and not sold.
What's been your overall return?
Our return has been a bit over 8% over the life of our investments.
How often do you monitor/review your portfolio?
Every year when we fund our Roth IRAs, we review our portfolio in terms of our target balance for stocks and bonds.
We haven't done much trading, but have eliminated funds that were not performing up to expectations or that had higher expense ratios.
There are months when I might not even look at our portfolio and others where I am monitoring every week. But we are very vigilant with our yearly balance review.
NET WORTH
How did you accumulate your net worth?
We started to invest as soon as I got my corporate job and had excess income available.
We maxed out every potential company match and never spent my bonuses on anything; they went straight into our investments.
We used the "FU (forget you) Pot" for this. The "pot" was our total investments and eventually would allow us to say "forget you" I am moving on to something else.
Under this philosophy we filtered every decision on spending as one where we would ask if the "pleasure" we got from spending was greater than the pleasure we would get if we put that money into our savings pot. To make this work, we taught and constantly talked to our children about how they could help us to add to the forget you pot.
As my salary grew, we tried to keep our spending at a similar level so that eventually we were saving > 50% of our salary.
What would you say is your greatest strength in the ESI wealth-building model (Earn, Save or Invest) and why would you say it's tops?
My greatest strength has been to save.
We went to some extremes in our savings that turned out to be a great way to live. Many things we did were not conventional but they worked for us and frugality can become a pride point.
What road bumps did you face along the way to becoming a millionaire and how did you handle them?
I mentioned earlier that we tried to time the market during the 2008 financial crises and ended up losing two years of growth.
That was the biggest road bump we faced.
What are you currently doing to maintain/grow your net worth?
As we no longer work, we are trying to stay on a budget that will keep us on our draw-down plan from our investments.
With good market years, we should be able to maintain our funds with no drop in overall net worth and in fact they should continue to grow.
At 65 I have a pension plan that will kick in and start to generate income again.
In addition, we still might work at least part time again sometime in the future…if we find something we are really passionate about.
Do you have a target net worth you are trying to attain?
My entire career we were trying to hit a financial independence number that would allow us to live on our investments for the rest of our lives. We hit that number and even exceeded it.
This is not a difficult number to come up with and there are any number of tools out there available to help you do it.
How old were you when you made your first million and have you had any significant behavior shifts since then?
I was 41, but with the financial crises of 2008 we immediately lost it!
Overall, we are still trying to be frugal and invest for the long term.
However, now that we have exceeded our net worth objective, we are a bit looser on spending especially on travel.
What money mistakes have you made along the way that others can learn from?
Nothing new here. You can't time the market. Don't try.
Just invest for the long term and hold on to low-cost mutual funds. Eventually the market will reward you.
What advice do you have for ESI Money readers on how to become wealthy?
My number one advice is that you have to get your entire family on board with your strategy. My wife and I were always aligned thank goodness but to be truly successful with a family you have to get your kids fully bought in.
In my case my kids knew I was going to be working terrible hours but that I would give them time when I could.
They understood that we were different and would not spend like our neighbors and they helped us by not complaining about and even embracing our spending decisions.
FUTURE
What are your plans for the future regarding lifestyle?
We have been travelling almost full-time for about two years and want to stay on the road for another year.
We are selling our house now to take away this burden and will make a decision on where to live long term once we see where our children land.
We'll try to live close to one of them if we can.
What are your retirement plans?
We love languages and over the past two years have been working on learning our third. With that under our belt it is time to choose a fourth. That will drive our travel plans we will try to live part of the year in our target-language country.
I can't stress how wonderful it is to attend a language school full time where you can truly absorb the culture and live the language each day.
I also still feel compelled to teach but this time I'd like to try to teach adults part time. Not sure where or when, but I want to leave the door open to this idea.
Are there any issues in retirement that concern you? If so, how are you planning to address them?
The number one issue for us is health care coverage.
My wife and son are currently on an Affordable Health Care plan. It is expensive and really more catastrophic coverage.
My health care is through the VA and we are happy with this plan. When we are out of the country, neither of these plans provide coverage so we would have to travel back to the US for any major issues.
If we decide to spend even more time out of the US, we will have to also purchase international health insurance.
MISCELLANEOUS
How did you learn about finances and at what age did it "click"?
My father taught me about saving for retirement and always lived his life frugally. Many of my ideas came from discussions with him.
I also had great guidance from my first supervisor in my corporate position. That is where it really clicked as I finally had enough earnings to make it happen.
Who inspired you to excel in life? Who are your heroes?
My father was a school teacher who never earned much, but was still able to accumulate significant investments over time.
He helped me understand about finances and always stressed the importance of education and being the person who everyone wants on their team.
He helped set the foundation for financial independence.
Do you have any favorite money books you like/recommend? If so, can you share with us your top three and why you like them?
Your Money or Your Life: 9 Steps to Transforming Your Relationship with Money and Achieving Financial Independence, by Vicki Robin.
There are a lot of books out there about achieving financial independence, but this book helped me to realize that it is about getting the most out of the time that you have. Everything has an opportunity cost. Yes, I could have stayed longer in my corporate job and been wealthier today, but at what cost to life energy?
Do you give to charity? Why or why not? If you do, what percent of time/money do you give?
We have given to both of my alma maters and various local charities over the years. I also always had an automatic charitable deduction when I was working.
We try to give when we feel drawn by the cause but being very honest, we have not given a huge amount in terms of %.
This might change as we get older. My parents increased their charitable giving as they got older and just felt more comfortable giving away money as they realized they did not need everything they had.
Do you plan to leave an inheritance for your heirs (how do you plan to distribute your wealth at your death)? What are your reasons behind this plan?
If our plan plays out as expected, then we will leave an inheritance to our children. However, we don't have any set magical number to give them.
We have also been very clear with them that we already gave a pre-inheritance with the money we gave them for college and to start out their lives.
If we end up giving them more, great but we have told them not to expect anything.