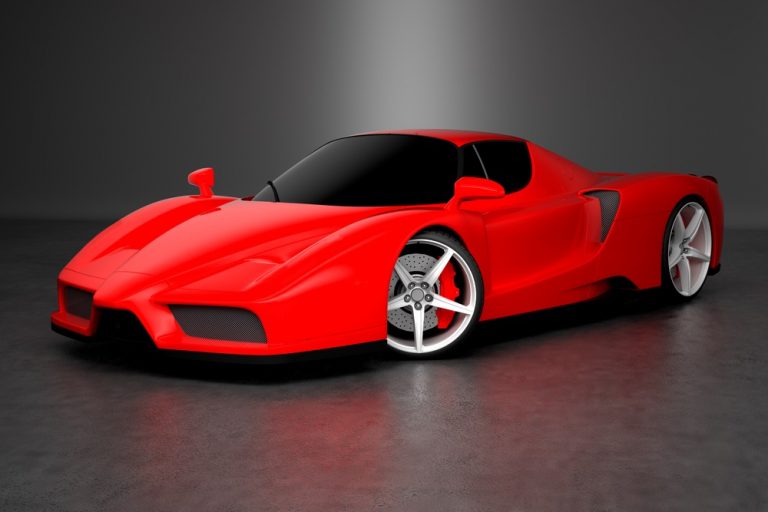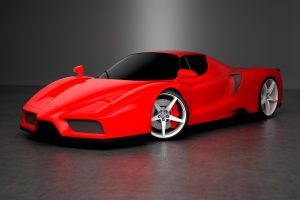 Here's our latest interview with a millionaire as we seek to learn from those who have grown their wealth to high heights.
If you'd like to be considered for an interview, drop me a note and we can chat about specifics.
My questions are in bold italics and his responses follow in black.
Let's get started…
OVERVIEW
How old are you (and spouse if applicable, plus how long you've been married)?
I am 51, my wife is 40, we have been married for 5 years, this is the second marriage for both of us.
Do you have kids/family (if so, how old are they)?
We have 4 children: 17, 14, 10 and 10 (not twins) all from our previous marriage.
What area of the country do you live in (and urban or rural)?
Suburbs or an urban area (closer to urban than rural).
What is your current net worth?
$3.1M
What are the main assets that make up your net worth (stocks, real estate, business, home, retirement accounts, etc.) and any debt that offsets part of these?
My assets are $4.2M made up of the following:
$101k in cash
$575k in investments (non-retirement)
$1.4M in retirement investments (401k, SEP, IRA)
$1.1 M in investment real estate (Rental investment properties)
$750k main home
$240k cars (my vice, I will speak to that more later)
My liabilities are $1.1M as follows:
$507k in real estate loans (rental investment properties)
$460k main home loan
$130k car loans
EARN
What is your job?
I am an Executive in Compliance at a large financial institution and my wife is in middle management at a different financial institution.
I worked for a different financial institution for 18 years, did some consulting for 3 years and just started in my current role. My wife has been with her company for 13 years
What is your annual income?
I have base pay, bonus, 401k matching and long term compensation in the form of cash (vests over 2 years) and my wife gets base pay, 401k match and bonus.
Together we make over $450k per year.
We have dividend income ($25k) that is 100% reinvested.
Tell us about your income performance over time. What was the starting salary of your first job and how did it grow from there?
I started out as a CPA (1990) and worked for a Big 4 (at the time) accounting firm making 40k per year.
I would recommend any young adult to find a job that enables them to experience many different companies in their field of interest. I knew I didn't want to stay in public accounting but the role allowed me to see large and small companies and the pro's and con's of each.
I then took a role at a small regional bank, high visibility role but performed basic recurring finance role (Q's and K's and qtr financial statements). That got old to me quickly and I got the opportunity to totally change and work for a fortune 100 company making $100k per year (in 1997) but working in Manhattan.
I didn't save a high percentage of my base pay but did max out my 401k (got the company match) and saved most of my cash bonus. I did receive restricted stock awards and I saved 100% of them upon vesting.
Through my career at this company I had roles within Finance (10 years), Risk (5 years) and Compliance (3 years). I didn't like staying in one role too long, so once I delivered results and created relationships in a role, I looked for my next role. Developing relationships and delivering results are the areas I always focused on and were key to my success.
Each time I moved roles I received an increase in overall pay, many times a promotion and took opportunities that other people thought were difficult and would set me up for failure but I took them if I felt I could develop a new relationship (I worked for the CFO, the Chief Risk Officer, and the Chief Compliance Officer) and I never doubted my ability to deliver results.
When I was in my 40's I had my most difficult roles but they also brought me the most income.
There were years where I made $500k. The 40's were my money making years and I was able to save over $100k per year (not good work life balance but I will get to that below) and I was fully invested in the stock market.
What tips do you have for others who want to grow their income?
I am a believer in experiences and relationships are much more important than masters degrees and schooling.
I went to a small 4-year college and passed the CPA exam. School had nothing to do with my success. The relationship with a Partner at the Big 4 accounting firm, that I met thru a local business club I joined enabled me to get my first job.
Whatever field you are in, I recommend not doing the same role forever. Look for different experiences to deliver results.
Being able to get things done shows your engagement and commitment to success. If you get things done, your leader will give you more opportunities to succeed. Once you have gotten everything out of that job, look for another job (doesn't have to be outside the company) that enables you to widen your network and show what you can do.
The Fortune 100 company I worked for has over 70K employees. There were 25 top executives, I was able to meet all of them throughout my career. My thought was when one of them is looking for someone good to help them, they ask their peers and hopefully your name comes up in the discussion. For me, that happened several times and I was asked to take on different roles which enable me to advance my career
What's your work-life balance look like?
It has changed a lot over my career.
In my 20's and 30's I was all about work. I would work long hours to get ahead. I worked harder not smarter.
When I got to my 40's I worked smarter but was given a lot of responsibility which resulted in me working long hours and giving up vacations to be successful.
Now in my 50's I have great work life balance. I work from home a few days a week and still lead a highly engaged team that drives results.
Do you have any sources of income besides your career? If so, can you list them, give us a feel for how much you earn with each, and offer some insight into how you developed them?
I started investing in real estate just recently (past 4 years).
I wanted to diversify my investments, I was diversified in the stock market but wanted to have some real estate holding and had opportunities to buy some outdated homes. Not fixer uppers but they needed some refreshing. Small investment to get them where they needed to be.
I was going to flip them but I ended up renting them and over the past 4 years have purchased 3 investment properties. One for cash, the other 2 I have loans on (with the low cost of funding and getting returns of over 10% in the stock market, and only 3% increase in home values in my area, I decided to borrow funds instead of paying cash).
Gross income per year on rental property is $72k but liability payments on those home is $42k per year. Net $30K per year. I take some of the extra money and put towards the loans so that I can pay them off quicker. Rental income will be key to keeping my lifestyle throughout retirement.
SAVE
What is your annual spending?
My philosophy has always been to enjoy life while you are young but not to the point where you can't save.
I have had a budget since I was 20 years old and back in the day my excel spreadsheets were famous with my friends for breaking out fixed and variable expenses and tracking savings.
I never had a year where I spent more than I made.
Currently I spend $185k per year, this doesn't include the $42k on my rental properties I discussed above.
What are the main categories (expenses) this spending breaks into?
I am a believer of ESI philosophy and budgeting.
My wife will tell you I bug her about every expense that comes thru. You may be thinking with that much spending I can't be bothering her to much….lol. But it is not about the fixed expenses but what we spend on vacations, cars, etc.
The main categories of our spending are mortgage, cars, vacations, food, bills and utilities, health and fitness (we belong to a country club).
My goal for when we retire is to reduce the spending to $120k per year ($10k per month).
I won't get into the details but this goal will not be a problem as kids go to college and leave the nest. That will ensure we never touch our principle.
Do you have a budget? If so, how do you implement it?
I used excel for many, many years but now I use a program my financial advisor gave me that is online and I link all my accounts (credit cards, bank accts, etc) to so that I can see my net worth, budget, including all transactions and investment returns daily.
I don't look daily but weekly to review budget and make sure expenses are categorized correctly.
My wife and I sit down and review the budget quarterly to determine if we are on schedule for our savings goal.
What percentage of your gross income do you save and how has that changed over time?
My wife and I still max out our 401k and health savings account but currently only save a small percentage of our income.
Because I was able to save so much in my 40's and the market is doing so well, my net worth continues to grow over 10% this year without me having to save a high percentage of my salary.
As I noted above in my 40's I saved 30 – 35%% of my salary
What is your favorite thing to spend money on/your secret splurge?
I love cars and my wife loves to travel. Two expensive things I know.
I have a Ferrari, Porsche and old corvette and my wife takes a girls trip every year with her best friend (Bali, Greece, and Australia in January 2018).
My philosophy is to enjoy my cars now because when I retire I will get rid of the exotic cars (keeping the old corvette) as they do drive up my monthly expenses.
INVEST
What is your investment philosophy/plan?
Now that I am in my 50's I am adjusting my stock/bond % and lowering my Beta to reduce risk.
I have always been diversified in different sectors like technology, finance, gas, bio tech, energy, as the main ones. I adjust my sectors regularly as I am a believer that over time everything will come back to the mean ("reversion to mean" principle).
Example, Energy is down 15% this year (don't quote me on exact #). I know over time it will come back so I take opportunities to invest in energy now as the global growth will continue and I believe energy will have a good 2018 as it returns to its mean growth rate.
I don't make as much on the 300 point up days in the market, but I don't lose as much on the 300 point down days either.
What has been your best investment?
I have had many investments over the years but buy and hold has been my best investment over the years.
Not selling when the market crashes and instead having cash available to make investments during that time has been my best investment.
What has been your worst investment?
I lost trying to time the market with options, I didn't risk a lot of money but over time I lost more than I won. I wouldn't suggest the average investor to play in this space
What's been your overall return?
I have changed financial systems over the years so don't have history handy, but over the past 4 years, 9.12% average return not including dividends
How often do you monitor/review your portfolio?
At least monthly, but I have a financial advisor (good friend) who also looks at it for me and gives me his point of view.
I know how you feel about financial advisors but he is excellent at his job. Spends a lot of time researching and talks regularly to me and all of his clients on what he believes will happen globally as well as in the U.S.
He doesn't push any products or stocks and he has beaten the market returns every year.
NET WORTH
How did you accumulate your net worth?
As I mentioned above, I grew my net worth through investing early (I started in my 20's) and although when I was younger I was more of a trader than an investor, I learned more through reading (mainly newspapers and magazines) the importance of investing for the long run and the years in which you have extra money, don't spend it, save it and the years it is tight keep maxing out your 401k at a minimum.
What road bumps did you face along the way to becoming a millionaire and how did you handle them?
To be honest it was a slow and steady, didn't make any large mistakes but didn't try for the home run either.
What are you currently doing to maintain/grow your net worth?
Being 5-6 years away from retirement I am just enjoying life, spending more than I probably should but never more than I make.
Based on my future calculations (using conservative market returns and inflation) my net worth will grow approx. $300k per year, until I retire and then at $120k of expenses per year, it will continue to grow $100k per year.
YTD 2017 my net worth has grown $346,792, from investment growth, real estate appreciation and savings. [Editor's note: This interview was conducted in December 2017]
Do you have a target net worth you are trying to attain?
$3m was my target, so now it is maintaining and determining when to stop working.
I enjoy working and as I mentioned above have a good work life balance where I can enjoy playing tennis and going to car shows, so I am thinking in the next 5 years I will stop working.
My net worth will be over $4m when I fully retire.
How old were you when you made your first million and have you had any significant behavior shifts since then?
I don't recall when I passed $1m, but my behaviors didn't change because of the amount of money I had. I got smarter as I got older and invested differently as I noted above.
If you could rewind to when you first started out, what would you do differently?
This is a difficult one but my work/life balance in my 30's is one of the reasons my first marriage didn't work out.
I can't turn back the clock to see if I wouldn't have put work first what difference it would have made on my personal life or net worth but if I could change anything it would be to enjoy life more then. I am making up for it now though.
If you had to give advice to ESI Money readers about how to become wealthy, what would it be?
Follow the ESI methods and Earn, Save and Invest. It is simple but effective.
Also, as I mention above, don't panic when the recessions hit. This bull business cycle will be ending soon (hopefully not too soon) but the bear cycle will last 4-6 quarters if history stays true. Take the down years as opportunities to buy sectors that you know will come back. The "reversion to the mean" principle will hold true over time, you just have to be patient.
FUTURE
What are your plans for the future regarding lifestyle?
As I mentioned above my plan is to retire when I don't enjoy going to work every day or 57, whatever comes first.
When my role at the fortune 100 company was eliminated I received a generous severance package that allowed me to reset and take a break. I really enjoyed waking up early and not worrying about work, but going to the gym, playing some tennis, taking a ride in one of the cars and doing things around the house.
It was a preview of my retirement and I enjoyed every minute of it. I will have no problem walking away from work when I am ready.
What are your retirement plans?
I plan on traveling with my wife, enjoy watching my kids start their careers and being active with tennis and car shows (I won't be the guy with the Ferrari anymore).
Are there any issues in retirement that concern you? If so, how are you planning to address them?
I have tried to plan for everything I can think of, college costs, weddings, and healthcare, but I know you can't plan for everything.
I am sure life will throw a curve ball but I can't control everything and will deal with anything else as it comes. I am not worried, life is too short for that.
MISCELLANEOUS
How did you learn about finances and at what age did it 'click'? Was it from family, books, forced to learn as wealth grew, etc.?
My older brother was a CPA so I learned about basic finance from him and got interested in investing when I took a class in college on the stock market.
I believe in teaching kids early, so my 17 and 14 year old both have investment accounts and are learning about stocks and investing. Both of them also have ATM cards and checking accounts so they learn how to save.
I learned from my mistakes but mainly from reading a lot of newspapers (I am officially old) and financial magazines like Money and Fortune.
Now, much of the theories in those publications I know but they haven't changed much over 30 years. I want my kids to try, succeed and fail, and learn from both. That is in life and in creating wealth.
Who inspired you to excel in life? Who are your heroes?
I didn't have a hero per se but I knew I wanted to have the finer things that life had to offer, and I knew I had to work hard to get them.
I was born into a lower middle class family where my father worked 6 days a week and my clothes came from a second hand store.
I appreciate all he did for us and he taught me a great work ethic.
I grew up in Long Island, NY and went to the Hamptons in the summers with my friends (sharing a 2-bedroom beach house with 15 people). Seeing all the great cars, big houses and the way people dressed I knew I wanted that. That is what inspired me.
Do you give to charity? Why or why not? If you do, what percent of time/money do you give?
My wife and I do believe in giving back and we support several local charities.
One particular one near and dear to us is for homeless youth. There are over 250 kids in our school district that are in foster homes or homeless. We give money and time to help these kids because once they are 18 they may be on the streets and we try to help them with a skill to get them jobs so they can start on the ESI way.
Do you plan to leave an inheritance for your heirs (how do you plan to distribute your wealth at your death)? What are your reasons behind this plan?
We have a trust (everyone should have a will) that will leave what we have left to our 4 children.
We teach our children about work ethic, being inquisitive and exposing them to different careers.
We have friends who are doctors, lawyers, finance professionals, real estate agents, nurses, etc. My friends and I encourage our kids to ask us questions about our careers and day to day jobs. My oldest is going to college to be a dermatologist and my 14 year old wants to be a surgeon. My hope is that they are more successful than we are and they don't need the money.