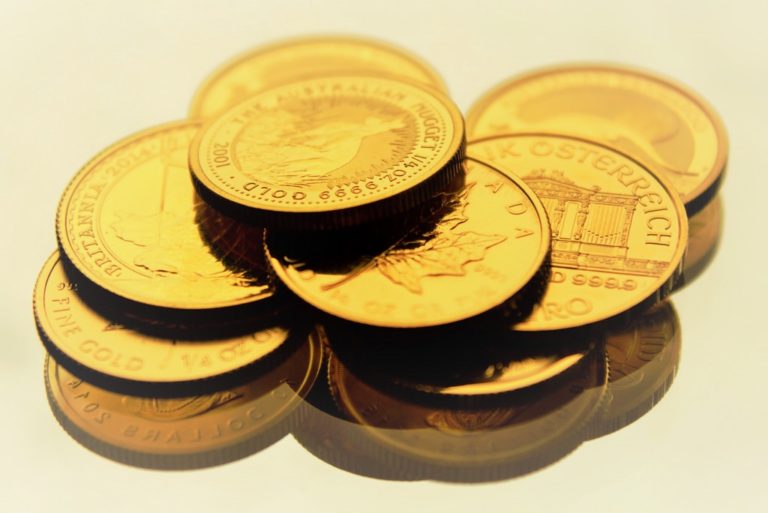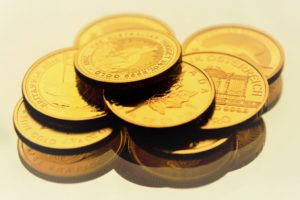 Here's our latest interview with a millionaire as we seek to learn from those who have grown their wealth to high heights.
If you'd like to be considered for an interview, drop me a note and we can chat about specifics.
My questions are in bold italics and their responses follow in black.
Let's get started…
How old are you (and spouse if applicable, plus how long you've been married)?
I'm 54 and my wife is 53. We've been married for 26 years.
Do you have kids/family (if so, how old are they)?
We have 2 adult men. A 23 year-old son who is done with college and has a great job (and I am mentoring on investing) and a 21 year-old son who is a senior in college and has 2 more semesters to go.
What area of the country do you live in (and urban or rural)?
Reasonable cost Midwest suburban area.
What is your current net worth?
$2.3 ish Million
What are the main assets that make up your net worth (stocks, real estate, business, home, retirement accounts, etc.) and any debt that offsets part of these?
Retirement Accounts (including 401K's Roth IRA and rollover IRA's: $989K
Non-retirement Accounts: $70K in Vanguard
Home: $275K (paid off)
Cash: $23K in cash ($10k is earmarked for college tuition). Other minimum required money not accounted as significant savings for things like free checking.
This excludes other assets like collectibles and other worldly possessions which have value only if you find the right buyer.
Wife will have a vested pension benefit from her employer this year with an estimated value of $3300/month with 3% raise each year and health insurance included (although it depends on the option we select as to monthly benefit) My guesstimate for the value of this is a million-ish dollars based on a 4% withdraw rate not including the insurance and 3% raise.
Debt: None. House, 3 cars all paid off. Have not had a car payment since 2006. Credit cards always paid off. Our payment for two college educations of $200K which are investments in our sons' self-sufficiency when they both get jobs in engineering and are off the mom and dad tab.
What is your job (type of work and level)?
Registered architect with primary architectural support/coordinator for project architects on large projects, staff mentor and Building Information Modeler.
Wife is an elementary school teacher and is at the top of her pay scale with a Masters in counseling plus 40 extra college credits. She can't go any higher in pay.
What is your annual income?
My salary is $89,000 expected bonus which is peanuts in it barely is an extra paycheck. 401k match is peanuts also. Capped at $500 based on contribution and sometimes 1% of my salary all dependent on profitability of company.
My wife's salary is $86,000 and is tied to a union contract which is under attack all the time to cut, cut, cut.
How did you grow your income so high?
We couldn't do more than what we did. Hers is tied to union contracts and she is one of the highest compensated teachers in one of the best school districts in the state. Mine is so tied to politics and kiss a$$ing that I was never very good at but I have created a niche in the company that have very good value.
What is your main source of income (be as specific as possible — job, investments, inheritance, etc.)?
Jobs.
What is your annual spending?
All percentages are as a percentage of our take home income
House 2.4% (no mortgage, taxes and insurance only; our property taxes are $3500 ish and insurance $800 ish)
Other House 10% (including all expenses like utilities),
Food 4.4% (groceries/restaurants split 65% home 35% eating out)
Cars 3% (we own our cars outright and have not had a car payment since 2006 also includes insurance on 3 cars with a teenage male driver, repairs but not gas)
Travel 1.2% (we work hard but we sacrificed so our sons don't have college debt, this may change in the future)
Cash: 5% (includes tips, gas for 3 cars, some meals, entertainment)
Misc spending 24%
How did you accumulate your net worth? Also, please share any mistakes you've made along the way that others can learn from.
Our net worth has been mostly accumulated in retirement savings, building an emergency fund and paying off our house. We also invested some in mutual funds. But the biggest investment was investing in our sons' college tuitions so they could well-paying careers and not end up living in my basement with a boat load of debt and no job after a 4 year degree. Guidance, guidance, guidance is the new location, location, location. Education is very important to us. We know this would have been a big drain in our retirement years so we wanted to make sure they were independent and living on their own (someday).
My wife and I didn't really have salaries that individually went over 6 figures but our combined did. So never more than $200k EVER. I have always been cautious with our investing and also a little aggressive knowing that the wife had a pension. Our failures have never been too much to handle.
I have always paid extra on a mortgage in rounding up to a whole number. If the mortgage was $1488. I would pay $1500. Then I got more aggressive in some years so when the mortgage was $1542 I would write the check for $1750. First bought our current house with a 30-year mortgage of $129K. Paid on the mortgage for 3 years then refi to a 15 year and did not change the payment much. Then started to aggressively pay on the mortgage with extra cash as income grew. This is how I paid off a $129k loan in 12 years (3 years on a 30-year mortgage and then 9 on a 15 year). This strategy was based on the recommendation from another blog that supported this concept and saved me thousands in interest that I am now investing. Then all savings went to college savings to make sure I did not have that anchor of kids' college debt hovering over them and potentially us.
We have never leased cars as I never could make the numbers work. Always owned the vehicle at least 5 years or until around 100K where max depreciation occurs. The biggest drain on us has been my wife's work is 25 miles one way while mine is 7 in the total opposite. Biggest benefit is my father has a vehicle discount with a car manufacturer that has saved us thousands and always bought new and now our son has similar benefit working for a car manufacturer.
Always live below your means and keep your existence humble to your wage. Live in a middle class hard working city with a mix of blue and white collar people. Never owned a flashy car or cottage in the woods. We've taken mostly simple vacations but we have gone on cruises which are too expensive for my taste. We have been to Disney twice at the resorts and once on the Disney cruise so we never denied ourselves the opportunity. But we never went into debt and never financed a trip and always had enough to pay it off. If we didn't have the money, we didn't do it. Our 25th wedding anniversary was a wonderful trip that I saved $25 per pay from hers and my paycheck for 25 months. The trip's budget was what it was and we had enough left over to continue the savings and make it a priority.
What have you learned in the process of becoming wealthy that others can learn from (what can others apply to become wealthy themselves)?
My father grew up in the depression and he learned that if man has made it he can fix it. That was when things were fixable. I have learned to know my limits as I can do a lot and save a lot but the biggest thing is education. If you don't know how to invest, educate yourself. If you don't know how to do simple maintenance, educate yourself. If you don't know tax implications, educated yourself. All simple costs add up to huge savings. Education was a high priority with my parents and with my wife's parent's homes. It is also true in our house.
1) Work on your marriage, and stay married. Divorce sucks. Period. It is a lose/lose situation and the only ones winning are the lawyers. Marriage is not 50/50 but 100%/100% meaning if you are not in it for 100% commitment then you will get what you put in. Constant working on keeping in touch and being on the same wavelength is so important. Have we had our difficulties? Yes but we worked through them. Have we suffered from them? No, because we worked on them.
2) Children are expensive but have your priorities straight. We are seeing the light at the end of the tunnel. Our oldest is still living at home and I do not mind as he is saving boat loads of cash yet he is paying for all his expenses in utilities and rent. We don't want him to get too comfortable and there are no free lunches. We only have two more semester payments until the last son is done. We are talking $27k a year savings and now we can save that for ourselves. Between tutors, vision therapy, ADHD evaluations, orthodontics, music lessons and who knows what else you need to make sure that they achieve their highest level of success. Kids will cost you money and sometimes A LOT but are worth every penny.
3) Take control of your career to the best of your abilities. Make the most of your career but know your limits. If you can't do the job don't put yourself in jeopardy of being the person let go when things get bad but make sure you are the one they keep when things do get bad. I have been employed for 32 years and have only been laid off for only 3 days. Build connections that will get you hired some place quickly. Make yourself highly effective and a star performer. Make sure when a new project is starting the first person they are asking for is you because you can work with anyone. Even if they are the biggest pain in the a$$ but they know that you will pull through for them and make the project shine.
4) I am currently maxing out retirement. Wife has pension and we are both maxing out our Roth IRA. Looking forward to investing college earmarked money toward earlier retirement or other adventures. Possibly a side business with my hobbies.
5) Just because you can… doesn't mean you should…. Just because I can afford to finance a new car doesn't mean I should. Just because I can buy a bigger house doesn't mean I should. Just because I can go on a nice vacation doesn't mean I should. Ask yourself the question, "just because I can does it mean I should?"
6) Spend within your means and be contrarian. We spend money, but we keep it affordable. Are we Mustachian? Hell no and have no desire to make it my full time job of living off my earnings just yet, but we do stop and think about every major purchase mostly but sometimes it is a no brainer. You can't afford not to. I rarely regret our purchases as I do think before buying. Do things contrary to the trends or be contrarian. Do not get caught up in the current fads of latest Iphones or even smart phones. I finally got smart phone a year ago and meh…. it's OK but cost $$$ in my opinion. My wardrobe is boring and does not follow any trends but serves me well in that I get rid of stuff when it wears out instead of no longer in fashion. I have 4 pairs of shoes total and so does my wife. White, black, boots and casual. Nuff said. Anymore and is excessive in our opinion. Our vehicles are boring middle of the road utilitarian and we drive the living life out of them.
7) Even blind squirrels find nuts. Know when you have made a wise choice on an investment but don't get too cocky thinking you know it all. Even a blind squirrel will find a nut sometime and your success can blind you. Know your limits and KISS or Keep It Simple Stupid. I am mostly in index funds but I do look at other opportunities beyond. Sort of an 80% index and 20% other approach.
8) Cash talks and excuse me while I finance walks. I have snatched deals out from under people and laughed at what would have been a crisis because I have cash on hand. Can you pull out $5000 to fix your sewer line from your house to the sewer at the street to that tune of money without borrowing money? Can you buy a car for $8000 from a dealer and take it away from someone who is too busy trying to get financing because of poor credit? See an amazing deal on Craigslist being the first with cash on hand? Always have available cash on hand or readily accessible and you will find fantastic deals that you can snatch up while people are still trying to find money.
What are you currently doing to maintain/grow your net worth?
Save as much as we can, for as long as we can at the jobs we have. Wife is looking to retire from full time teaching in 1 1/2 years and me probably another 6.
Do you have a target net worth you are trying to attain?
No, other than save as much as we can for as long as we can and do what we want within reason. Plain and simple enjoy life and eventually living off what we have saved. I heard that even a modest portfolio of $500k has a happiness factor for someone collecting Social Security so I think I will be happy.
What are your plans for the future regarding lifestyle (for instance, will your net worth allow you to retire early, downsize jobs, etc.)?
I'd like to work until 59 1/2 but that depends on the next 6 years. Jobs evolve, life evolves and we may be in different places than we expect. I guess just adapt and be the best you can be. Depends on the market savings rate and a whole mess of factors we can't control. Just keep focused on what I can control and like some grandma figure said, "Don't be a stupid".
Is there any advice you have for ESI Money readers regarding wealth accumulation?
When I was 22 fresh out of college and started saving in a 401k I looked at the million dollar mark and said how in the hell am I going to get there making $18,000 a year. But my saving grace was starting early. So start early, don't let the negative news influence you, stay focused, don't stop but keep up the good fight to your goal, don't get discouraged with your failures but learn from them. Financial planning is not that hard and it is boring at times but the little steps you take now will yield big results 30 years from now. I hope you have seen this with our example that the MSM is wrong in that the average individual can retire rich and I feel I am a little bit of an above average under achiever.
photo credit: (Mick Baker)rooster Gold bullion coins via photopin (license)