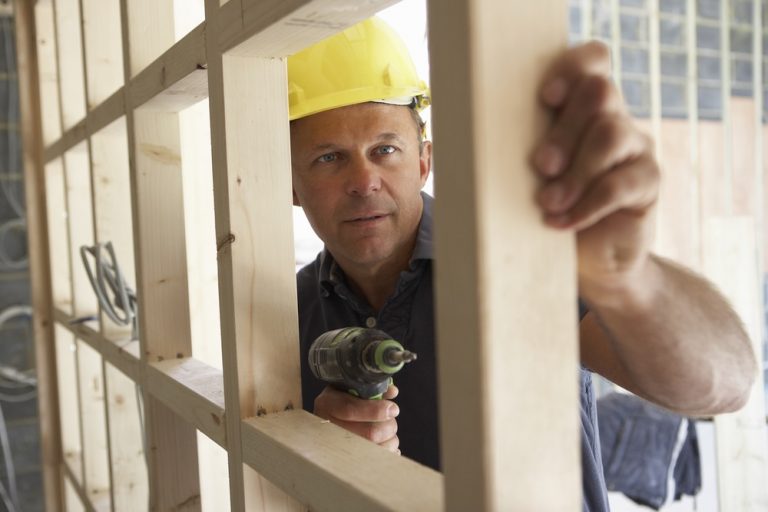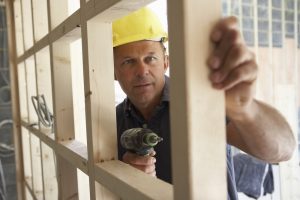 Here's our latest interview with a millionaire as we seek to learn from those who have grown their wealth to high heights.
If you'd like to be considered for an interview, drop me a note and we can chat about specifics.
My questions are in bold italics and his responses follow in black.
Let's get started…
OVERVIEW
How old are you (and spouse if applicable, plus how long you've been married)?
I am 53 and my wife is 52. We have been married almost 29 years.
Do you have kids/family (if so, how old are they)?
We have 2 sons, oldest is 24 and is an English Teacher, youngest is 22 and a senior at a local state university.
What area of the country do you live in (and urban or rural)?
We live in the suburbs of a mid-Atlantic city.
What is your current net worth?
We have a net worth of approximately $1.4 million. I did not include personal belongings in this calculation.
What are the main assets that make up your net worth (stocks, real estate, business, home, retirement accounts, etc.) and any debt that offsets part of these?
We have all of our liquid assets in mutual funds of various amounts:
My old 401k is now about $480k
Combined accounts of $320k which has our Roth's, money market and a traditional rollover IRA.
My current 401k $65k
Wife's current 503b $33k
Other assets:
Personal residence $400k
Investment property which is a flip house I am currently working on $165k
2 acre lot we purchased to build next year $85k.
Debts:
Equity line of credit $112k
Truck loan $14k
Revolving credit $1000 each month used mostly for supplies for my flip and online purchases.
EARN
What is your job?
I am a construction field supervisor for a residential builder.
My wife was a stay at home Mom for many years, and now is in her 7th year full time as a 4th grade teacher.
What is your annual income?
I make $75k with bonuses.
My wife makes $48k.
Tell us about your income performance over time. What was the starting salary of your first job and how did it grow from there?
I have had many jobs over the years. I started off part time at a local grocery store, wine sales rep, uniform route salesman, before ending up in construction. I have been in construction full time since 1993.
My 1st job out of school, I think I was lucky to crack $20k. Wife was probably about the same.
Probably one of the biggest setbacks for me was the Great Recession of 2009. My worst year was that year by far. The builder I was working for at the time was going through major cuts and trying to find a job in my area of expertise was almost impossible when literally everyone was laying off workers left and right. I remember during this time, that we all were fearful that we were on the verge of a total economic collapse.
What tips do you have for others who want to grow their income?
One of the things I could have done better would have been to not move around companies so much.
Sadly the recession of 2009 just crushed all of us in construction. Now I realized I could have chased a bit more money if I went back to my old employer, but it was a soul sucking company that was too demanding for my intestinal fortitude.
The recession caused me to have to jump around on jobs several times over the past few years in an effort to get a better situation in terms of benefits and money.
What's your work-life balance look like?
One of the reasons I chose my current employer was that they do convey a work life balance atmosphere. I have been with them just over 4 years at this point. I could pursue more money from other employers, but this company is stable and actually growing. We go through busy stretches as most construction companies do, but when my volume is lower it is easier to leave work at a decent hour, and I have weekends off.
I try to eat well and exercise on a regular basis. I have weekends off, so that is nice to catch up on projects at home, do my house flips, and leisure activities.
Do you have any sources of income besides your career? If so, can you list them, give us a feel for how much you earn with each, and offer some insight into how you developed them?
This is an area about which I am most excited. I have done some house flips and have had rental properties in the past.
But in 2014 I decided with my wife's approval of course that I would pursue house flipping as a way to make extra money. In spite of what my realtor has claimed, I have made very good money on my flips.
I have done 3 since then, and I am on the home stretch of number 4 which if the market holds, I should profit well from this house.
Flip 1 I made about $40k. I was a single family split foyer. It took about 5 months to rehab it until I put it on the market.
Flip 2 was a larger single family home that literally took me a year from purchase to sale, but I benefitted from having long term capital gains on this one. I made about $61k on this one. It was my best one yet.
Flip 3 was a smaller rancher about 1100 SF that took about 9 months from purchase to final closing. It was a clean contract and I actually got $3k over the asking price. I have not done my taxes yet for this one as it is due this year, but I should be somewhere in the $45k range on this one.
Flip 4 is a tri-level literally down the street from #3 that I purchased while still owning #3 so I had to swing some financials to make it work. I purchased this one in May of 2017, and my goal was to finish it and put it on the market for spring selling season of 2018. I just have the finish items to do.
Next item is for us to either do one more flip and then build a house or get a feel for the market and build a house before the next flip. We found a lot very near our current house where we can build our empty nester house. This should also provide us with a very tidy sum of money from the sale of our current residence.
One of the benefits of being in the construction business is that you always have contacts for buddies in the business that you can cash in favors or get that things for the best pricing. I have so far been able to do my house flips without my manager's knowledge. At least I don't think they know, and I am not sure if it would matter, but in the interest of being safe, I have decided not to reveal this to anyone, at least until I am ready to make the plunge into flipping full time when I tell the real working world bye-bye.
SAVE
What is your annual spending?
We spend about $8000 a month which is a big concern for how the money flows in and out.
However this is total flow of which is some money for my son who is still in his last year of college and some of the flips.
Our net spending is really around $5000/month which is still way too high at $60,000 per year.
What are the main categories (expenses) this spending breaks into?
We spend average amounts of money in the usual categories.
We set aside $600 for housing which covers our taxes and insurance and then some.
I have a truck payment of $382. This is something we are working on paying off. We will certainly do so when the next flip sells. This will free up a good amount of cash.
Groceries and meals out $175/week which I think is about average also.
Power is $140/month
Fios tv which is something I would like to cut down is $175/month
Cell phone for the wife and sons runs $175/month. Again, I would like to pair this down if possible. We have Verizon; we tried T-mobile, but the coverage was so poor, we had to switch back to Verizon.
Do you have a budget? If so, how do you implement it?
Sadly, we do not have a budget. This is something we need to implement.
My wife pays the bills and manages that aspect of the finance. I manage our taxes and retirement accounts. I would like to take more responsibility in the bill paying so I can monitor and search for better deals for utilities.
What percentage of your gross income do you save and how has that changed over time?
Currently I have 21% of my gross pay put in my 401k at my job.
This has a nice company match of 100% on the 1st 3% and 50% on the next 3% of my pay. This ends up being a guaranteed 4.5% return on your money.
My wife has about 15% of her pay taken out. Since she is a teacher, her 403b is not matched. However it is tax deferred.
We have steadily increased our percentage over time as we felt that we could and needed to save more. The urgency seems to increase as you age to be able to save more.
What is your favorite thing to spend money on/your secret splurge?
I can't think of anything that really comes to mind.
We took a cruise this past spring for the 1st time ever and loved it.
We occasionally go out to our favorite Mexican restaurant which is not expensive. We do like to order food after work occasionally to save time and effort. But even that is kept to a minimum.
INVEST
What is your investment philosophy/plan?
We would like to reach a certain level and then withdraw at no more than 4% annually to be able to live on our day to day expenses.
What has been your best investment?
I feel like our flips have done well. My 401k with my old company stock has also done well.
What has been your worst investment?
Hands down was a model home my brother and I bought at the height of the market and then the recession hit.
The builder (our employer at the time) gave notice on the lease and we were stuck with a home in a neighborhood where our competition for every house was either a foreclosure or a short sale.
What's been your overall return?
My Vanguard account has averaged 8% which I feel is pretty accurate for the most part.
My other 401k has probably done better as of late. But we lost money during the recession due to my heavily weighted portion in my old company stock
How often do you monitor/review your portfolio?
I look at it several times a week. It is especially exciting to look at it all the time when the stock market is so good. I am still pretty aggressively positioned, so I need to actually get around to do a better allocation for someone my age.
NET WORTH
How did you accumulate your net worth?
I look back and I think we had a lot of factors that helped us along the way.
My wife and I eloped and as a result my father in law said he would help us on a down payment for a house. He jokingly said that a wedding or a house payment would be roughly the same so we took the money and purchased our first home.
A few years later we built a home where we did the contracting ourselves. This is a great way to make money if you have the energy and stamina to go through the process. We probably gained at least $40,000 in equity with just that one move.
The rest of the time, we just saved the old fashioned way. We just kept plugging away. We never viewed that as an option; we just did it.
A piece of advice I can offer is that no matter what always commit yourself to saving. I wish that we could have been able to save more sooner.
The other thing is that if you save when you are young, you have the power of time to have compound interest do its magic.
What road bumps did you face along the way to becoming a millionaire and how did you handle them?
Oh my, there have been so many.
The recession really kicked the home building industry in the teeth. We all reminisce now on how hard it was to survive. We just plugged away and did odd jobs, side jobs, worked temporary jobs, cut expenses, etc. In other words we did what we had to do to survive. My wife and I went into survival mode which meant we cut expenses and did not spend money on anything we did not need to spend money on.
Best advice: never give up ever.
What are you currently doing to maintain/grow your net worth?
We have continued to save aggressively and watch our spending.
We have decided to forgo the expense of a new car for my wife. She wisely said that she would rather retire than have a new car.
Do you have a target net worth you are trying to attain?
Yes, I am shooting for at least $1,250,000 in liquid assets and no debt. This is what I think is termed which I shall put politely as screw you money.
They say there is a difference between screw you and screw everyone money, so I think you reach the screw everyone milestone when you can say good bye to everything.
I think that somewhere north of that figure will allow us to say good bye to the regular work force.
How old were you when you made your first million and have you had any significant behavior shifts since then?
We still do not have $1,000,000 in liquid assets, so I have not had any significant behavior changes there. But I think that we were in our upper 40's when we hit $1,000,000 net worth.
How this has changed us is that we do not worry about the future nearly as much.
I do think about what retirement will be like more often now that the finish line seems like it is closer.
If you could rewind to when you first started out, what would you do differently?
My wife and I often have said that one do over would be that we would have had one more child. That obviously has nothing to do with money, but that is one thing we have said to each other.
I wish that I could have talked my wife into building more houses as personal residences to use the sweat equity to create wealth. As a builder, you would be crazy not to cash in on those favors along the way and take advantage of the professional connections for good pricing and discounts.
What money mistakes have you made along the way that others can learn from?
Don't do anything without your partner. I could have saved a lot more money had I not bought that model home. I actually did it somewhat behind my wife's back.
Don't stay in a mutual fund just because Money or Kiplinger's at one time said glowing things about it. Past performance of a flash in the pan style fund does not mean it will do anything in the future.
If you had to give advice to ESI Money readers about how to become wealthy, what would it be?
Start early, save often, follow your instinct.
Make your own luck. I am trying to capitalize on my skills and connections to do my side business.
FUTURE
What are your plans for the future regarding lifestyle?
The very second I have enough money to live on at a safe withdrawal rate I am checking out of the corporate America workforce. My wife feels the same way about teaching.
We live in a large house now. And as soon as we sell our current flip, we talked about doing one more flip before we build our dream retirement house. This house will be around 2000 SF which is much smaller and cheaper than the 3200 SF house in which we currently live. The new house will be more efficient and less costly in terms of utilities and taxes.
What are your retirement plans?
I really want to be able to do some significant travel. I don't want to do extravagant travel, but I want to see the country and some of the world.
I plan on packing my truck with some camping gear and heading across the country and staying in National Parks and seeing whatever captures my interest. I also want to hike the Appalachian Trail. I do not think I want to through hike it at once, but do at least a significant portion of it. I obviously want my wife to join me a good bit of travel just not the hiking part.
When I decide that I have had enough travel for a spell, I plan on continuing to flip houses. I find that aspect very fulfilling.
Are there any issues in retirement that concern you? If so, how are you planning to address them?
Yes, the biggest issue is healthcare.
I still do not know what the solution for the long haul will be, but I know that all the FI bloggers also share this concern. I have seen where many of them have used the ACA and tried to stay below the poverty line to continue to get the credits.
I really hope that the national mood will change this dialogue to make health care affordable and guaranteed to all folks. We the people have to demand that there is a change to make it work. We all agree that it is the elephant in the room; we just don't know what to do about it.
MISCELLANEOUS
How did you learn about finances and at what age did it 'click'? Was it from family, books, forced to learn as wealth grew, etc.?
I have always been interested in personal finance.
I remember my parents being interested in being frugal and successful. They grew up poor and that motivated them.
I have read a lot of books on real estate, finance, and investing.
Who inspired you to excel in life? Who are your heroes?
I remember seeing several infomercials on TV and sadly I purchased one on real estate investing. It helped me somewhat.
What really inspired me is the desire to not have to deal with the corporate BS forever. I wanted to do things on my own terms.
Do you give to charity? Why or why not? If you do, what percent of time/money do you give?
We do give to our local church. I am not quite at the true tithe of 10%, but I would like to get there.
I plan on giving more in terms of time as we retire.
I also volunteer at our local Appalachian Trail club doing trail maintenance.
Do you plan to leave an inheritance for your heirs (how do you plan to distribute your wealth at your death)? What are your reasons behind this plan?
We currently have our estates set up to allow each of us to inherit the other's estate. Then we have our 2 sons set up as 50% each when we pass. We have not thought about this in any great detail beyond what i just stated.
Last point:
If there is anything I can add, I would like to do so at this time.
Keep your eye on the prize. That can mean a lot of things to a lot of people, but eventually you will be too weary to work either physically, mentally, or both.
You can never save too much, but you can save way too little. So you need to have some goals.
Two are better than one, so your marriage is important. As my wife and I age, we realize how blessed we are to have each other as best friends and partners. If your marriage is worth saving, it should be worth fighting for. Financially two are way better than one. But you need to be on the same page in terms of spending and philosophy about money.
As for saving and investing, take advantage of any and all company matching plans. That is free money.
Save as much as you can so that will have a nest egg when you are ready to call it a career.
One of the things I have come to realize over the last several years is that you can't take it with you so why accumulate it in the first place. I am not talking about money here, but rather material possessions or "stuff."
Don't get caught up in the hedonistic treadmill of consumerism. I can't remember who authored the quote "don't keep up with the Jones'; they're broke." But that is so true. People get wrapped up in the race to buy things they don't need to impress people that don't care. If you can get away from that mindset you can free yourself up financially and emotionally. You do not need the latest car, phone, man toy, outfit, jewelry, etc to be happy.
In closing I wanted to write to ESI to participate in this interview, so I could show people out there that I am just an average guy with a pretty average job, and through time and perseverance you, too, can accumulate a tidy sum of wealth.