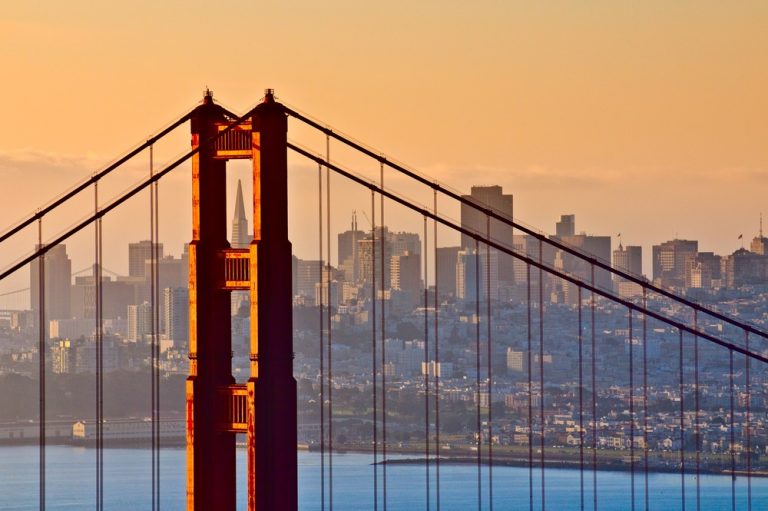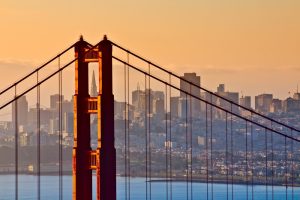 Here's our latest interview with a millionaire as we seek to learn from those who have grown their wealth to high heights.
If you'd like to be considered for an interview, drop me a note and we can chat about specifics.
My questions are in bold italics and his responses follow in black.
Let's get started…
OVERVIEW
How old are you (and spouse if applicable, plus how long you've been married)?
I'm 35, wife 31 – married 2.5 years but we've been together for 7 years.
Do you have kids/family (if so, how old are they)?
There will be one sometime in early 2018…
What area of the country do you live in (and urban or rural)?
San Francisco
What is your current net worth?
$1.63M
What are the main assets that make up your net worth (stocks, real estate, business, home, retirement accounts, etc.) and any debt that offsets part of these?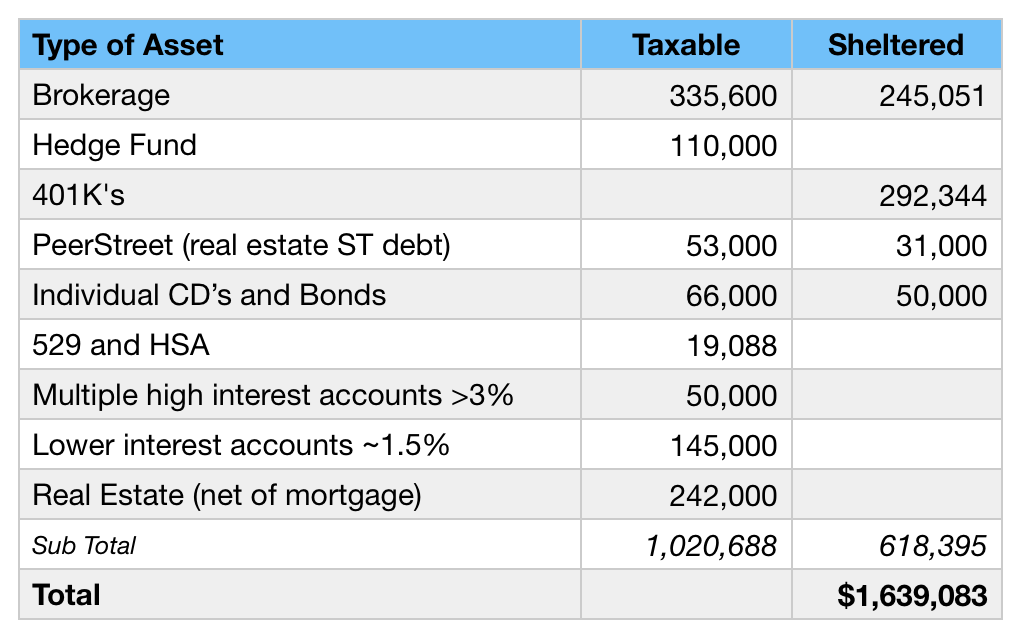 I'm holding more short term cash than I would normally because we've been considering a home purchase on and off for a bit.
EARN
What is your job?
I work in supply chain operations in a middle management role.
I've worked in the same team the past 7 years. The organization has grown significantly (inside an already large company) over that time period.
I've been in a management role for about 4 years. I don't manage a very many direct reports however I do manage several key commercial relationships with our partners as well as contribute to a fair amount of executive level decision making.
What is your annual income?
$502K from my work.
I anticipate that to grow to about $560K this year.
Wife makes $95K.
Tell us about your income performance over time. What was the starting salary of your first job and how did it grow from there?
I've been working 11.5 years full time in all with a 2-year education break. Wife has been working ~8 years.
I went to public schools in the southeast and a public engineering school. I would consider my childhood upper middle class I guess, my parents were supportive and provided access to many opportunities – I don't think I was spoiled but certainly I was never at a disadvantage. I did average to good in high school. In college I excelled academically.
My first 4 years out of college I worked for a small private consulting firm in the southeast US. It was a great experience, had I stuck around there was still significant opportunity for compensation growth. Our margins were insane (consulting + maintenance + licensing) however I wanted to do something different with my career so I did what all young wanderlust professionals do and applied to business school. Many of my friends from this part of my career split off and formed their own successful companies.
Business school was awesome, I loved it – probably less for the education and more for the friends and experiences. Many people I met I'm still very close friends with today. It was not cheap (now +$100K/yr) – you can see the dip in my earnings during this time, which doesn't account for paying for school.
The "type" of peer I had in business school was very different from my K-12 & undergrad years. Many of my MBA peers grew up in very wealthy families, went to private or boarding schools in their formative years and had been groomed into Ivy League institutions undergrad. It was a strange experience for me at first, since I knew nobody like this in my childhood or in undergrad. Students from the southeast region of the US accounted for less than 3% of the student body the year I attended school.
Out of business school I joined the large public company I work for now and have been primarily in the same operations team since then. I worked my way into a group where a lot of the work aligns well with my skills and interests. The area I work in is not considered an "easy job" however being able to do engaging and interesting work that I enjoy offsets the challenges of the role for me (most of the time) and has allowed me to advance and continue in the team for many years.
My 2017 compensation increase is a result of a few things:
I was promoted in 2015/2016 to run a very demanding project and did well, however it almost drove me to quit and caused some serious burnout for a longtime after. I think I only made it through because I knew how many more months I had to go – it was certainly the most stressful year of my life. I'm used to doing quality work and still having gas in the tank, in 2016 I was running on empty for months – literally at the limits of my capabilities. I was on a 2 weeks in US, 2 weeks abroad rotation for most of the year – it was physically and mentally exhausting. I was getting home close to 10PM 4 nights a week, my wife was not happy.
I was awarded stock from number #1 that started vesting in 2017
I was awarded more stock because the work in #1 was also causing my peers and team members to quit and/or jump ship to competitors. This was a "please don't quit" stock grant which also started vesting in 2017
Stock price is up quite a bit since those grants were awarded.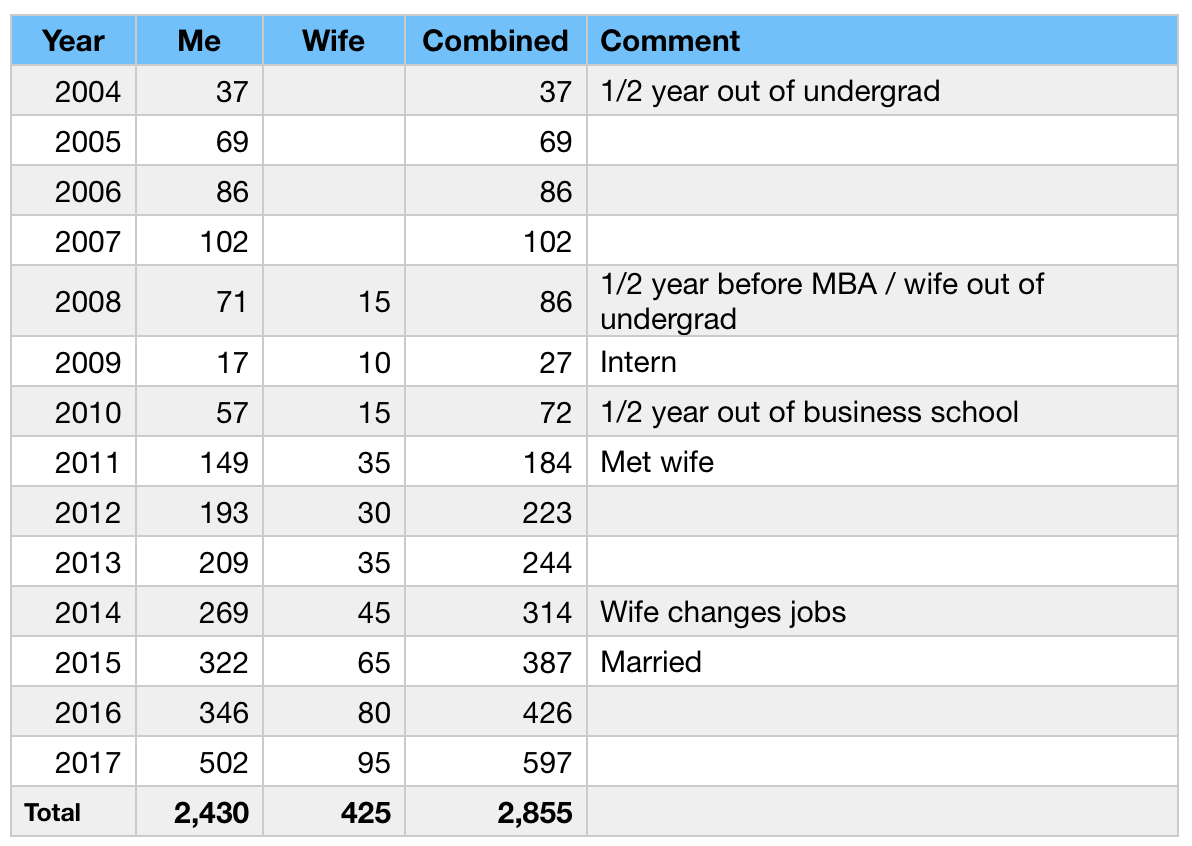 What tips do you have for others who want to grow their income?
If we are speaking about a recipe for purely maximizing your chances of getting paid well, this is what I would recommend. It's not the same recipe for maximizing work/life balance or happiness I don't think – unless you get very lucky.
Choose to work in an industry & company that is profitable with strong margins. You just maximize your baseline chances of a higher and consistent salary/bonus this way.
If you can achieve #1, try to work in the part of the business which makes the product or is critical to the product or service (not a supporting function). The core parts of the business get better compensated in most cases.
Be a top performer: If you can do #1 and #2 and you can find something you actually enjoy working on that you do well, you're almost guaranteed to be a top performer over time. It's hard to do a bad job when you enjoy your work at least to some reasonable degree. If you are "grinding" your way through your work, even if you got #1/#2 right – you'll likely A: Be miserable B: Get out performed by others who are less miserable and doing a great job because they like it.
Get promoted from you demonstrated great work in #3 – in most normal parts of a business, promotions usually come with more responsibility and more pay. The difference in pay for an average employee who never gets promoted and even someone who gets modestly promoted can be multiples and dramatically far apart in industries that fall into #1 above.
If you can get some good combination of 1/2/3/4 – you are basically unstoppable. I never realized early on just how great the spread is between average and top performers in the same company and the difference in pay for my peers in other industries / business who are working just as hard as me at similar responsibility levels, but they didn't' maximize the #1/2 category.
What's your work-life balance look like?
I work a lot more than I would like to – I really value my free time and I try my best to maximize it.
I don't see a reasonable way to further improve my "life" balance in the short term and still maintain a goal of getting to financial independence (very quickly) with a solid margin of safety.
I expect roughly 4 more years of staying the course and we are more or less set for life, if we so choose, on a budget that wouldn't demand much of any compromise. So at this point it's still a conscious tradeoff to stay with my current career to achieve long term financial freedom, rapidly.
My long term goal has always been to be totally financially independent before 40 on a budget with wiggle room that I don't have to watch like a hawk the rest of my life.
My work in involves a fair amount of international travel as well as working under demanding deadlines.
I would say throughout my career I've mostly worked at companies where the quality of work expectation is high and the execution and delivery requirements are demanding. It's not a 9-5 job most days, a typical week is probably less than 50 hours in most cases but almost always more than 40 (excluding year 2016).
In some cases I need to work late nights to make sure we are executing to plan. I do my best to be smart about my work and leverage our team.
Do you have any sources of income besides your career? If so, can you list them, give us a feel for how much you earn with each, and offer some insight into how you developed them?
I put together an actual + estimated return for our investments and rental property that suggests our invested net worth returns somewhere around $109K a year after expenses.
I assumed a long term average of 7% return on the money that is invested in the stock market, the reality is returns the past few years have been much higher than this. I would say that's my accepted add to the net worth pile each year before taxes and not living off it.
I purchased some office space last year, largely after reading about your real estate adventures on this site (thanks) and gaining some confidence.
I have 3 offices on multi-year leases with relatively new and low maintenance construction. Gross rents are $60K and expenses including mortgage are $20K, not considering vacancy and unplanned maintenance there is ~$30K a year being added here from an initial investment of $242K.
SAVE
What is your annual spending?
We had our highest spending year ever by a wide margin in 2017 at $95.3K. This is up almost $20K from 2016 we both feel that it was more than we should have spent. Historically we've been closer to ~$60K to $75K per year the 5 years prior to this one. I'm actually a little embarrassed by how high this is but going to lay it out anyway.
What are the main categories (expenses) this spending breaks into?
$32.6K rent – We live in a 2BR/1BA 750sq ft apt with vintage 1980's decorating (think brown linoleum floors and blue countertops) in an OK part of the city. Our rent has increased 36% over the past 6 years and is still considered under market. We've done our best to try to keep this low as possible despite living in the most expensive market outside NYC.
$3.1K – all utilities, insurance premiums (health, life auto), reoccurring expenses (like amazon, spotify) . All of these are actually pretty low for us, electrically and gas in San Francisco averages $25 a month.
$4.5K – Groceries – We cook a fair amount of dinners and are not great about efficiently planning meals to maximize our spend.
$11.2K – Eating and drinking out + work lunches – yeah we know it's high, we are also expecting a kid so went a bit bigger last year on checking out some of the fancy places in SF. The food scene in San Francisco is pretty amazing – it spoils you.
$15K – Vacation – includes all money spent while on vacation including some ski passes. We love to travel – this is actually less than we spent in 2016 since we traveled less due to kid coming. We usually spend ~1 month abroad every year. This year included Portugal, Mexico, Switzerland and we also did some local tourism in Sequoia and Joshua tree national parks. This amount covered at least 7 or 8 separate trips and at least 5 to 6 weeks.
$2.6K – Tolls, ride share, gas, auto maintenance other transportation related – only about $800 of this is gas. We own 1 car , a 2000 Subaru Impreza I bought for $2,500 8 years ago – it's got one hub cap, a cracked windshield and a lot of dents.
$5.5K – Clothing and "shopping" – this could be a lot lower. It's also higher than prior years due to some kid preparations.
$4K – Medical – I had an ER visit which blew through my co-pay, we also hired a Doula for the childbirth. We had nowhere this amount of medical spending in the past several years.
$10.4K – Gifts and Charity – About $1.2K of this is gifts to family and friends the rest is charitable contributions mostly to our DAF.
$2K – Entertainment (not away on vacation) – this is things like tickets to plays, theater events, books, movies, park passes etc.
$1.1K – inspections for a home purchase we didn't go through on
$1K – Electronics – I got a few gadgets… higher than most years.
$3.3K – Everything else – household goods, hair cuts, health/hygiene purchases, stuff we couldn't categorize into the buckets above.
Do you have a budget? If so, how do you implement it?
No, but we do track all our spending mostly to make sure we are aware of it.
What percentage of your gross income do you save and how has that changed over time?
My expenses my first few years out of college ranged from $15K to about $25K – I was reasonably frugal/smart with my money, maxed out all my retirement accounts and have been a Vanguard index fund investor out of the gate.
Wife was even more frugal on a much lower income.
When I moved to San Francisco, expenses definitely took a step function up.
My savings rates have always been high, I was contributing to an IRA while I was in high school mowing lawns for money.
I think last year we saved ~ $266K (not considering offices or investment income), taxes will be about $236K…which is almost 2.5x our spending. So gross savings over gross income was ~45% and taxes over gross income is around 40%. I don't actually track this precisely. I just track our spending.
What is your favorite thing to spend money on/your secret splurge?
Probably skiing or possibly a really epic dining experience. I didn't know how amazing food can be until I got out and explored post college.
INVEST
What is your investment philosophy/plan?
I generally stick to a 70/30 stock/bond split using low cost passive index funds and a combination of bond funds, high yield savings and other credit union deals on the fixed income side. I weirdly enjoy optimizing my accounts.
Last year I also branched out into real estate, some real estate debt (Peer Street) and a hedge fund that is run by a close friend.
What has been your best investment?
I guess business school since it has clearly generated outsized returns on the income side of things (however my role does not require an MBA).
To be honest I chalk starting my career at my current employer up to mostly luck. I hit it off really well with the company's recruiter at an on campus event because we shared an unusual connection – he put me on the fast track into an internship which I worked into a full time offer from there. I certainly put in hard work but a lot of where I got to today is a result of others helping me along the way.
If you're talking about strictly investments – frankly it's just not doing anything stupid with my money, I've stuck to a low cost diversified model and it's worked really well for me.
What has been your worst investment?
There was a few years where I owned half a sail boat….. I would say that cost me $10K over the life of it. I did enjoy the sailing.
What's been your overall return?
I don't track it – I know if I stick to the plan that "it works" and has been academically proven, the rest falls into line.
How often do you monitor/review your portfolio?
I glance at it a fair amount, I rarely take any actions. Just to rebalance or invest new funds or decided a new direction (add real estate etc).
NET WORTH
How did you accumulate your net worth?
My parents gave me $50K to go to college up front. I stayed in-state where tuition was covered for all residents as long as you earned good grades, I also received some academic scholarships which when you add all that up allowed me to graduate debt free – which I'm super thankful for.
I received some academic scholarships for business school and paid at least $100K out of pocket, but only graduated with $20K in debt since I had a healthy savings balance prior to enrolling. I paid that off within 1 year.
Wife attended an expensive private college which her mother helped her with and she graduated with about $20K in debt which she promptly paid off before I met her.
Other than the help with undergraduate education from our families, we both started at negative or zero upon graduation and all our accumulated savings has been from working and investing.
What road bumps did you face along the way to becoming a millionaire and how did you handle them?
We have both been super lucky, we've both always found good employment within a reasonable timeframe.
I graduated both undergrad and grad school (in the middle of the financial crisis) with a full time job offer.
I have really only ever worked for 2 companies in my career, my wife has moved around a lot more.
Certainly we've wasted money on some things that we shouldn't have spent money on…but no mistakes I would classify as bit enough to be road bumps.
What are you currently doing to maintain/grow your net worth?
At this point I just need keep the ship on course and stay away from hurricanes. We have "high" spending relative to a lot of the FI bloggers out there, however we have very low spending relative to most of our peers in a similar income band.
I would say we are doing a below average job of controlling our costs recently (mostly my fault) but we have done an above average job of growing our income such that the gap between the two continues to widen and all of that gets thrown onto the net worth pile.
Do you have a target net worth you are trying to attain?
Our target is a ~$100K per year in spendable income which drives our net worth goals. Eventually we will either buy or live somewhere (a lot) less expensive where rent/housing won't be consuming $32K/year. I used to say $100K was a lot more than we've ever spent, but we got pretty close this year…
The office properties generate ~$27K/year in spendable income. I think a general safe withdrawal rate is 3.5%, so that means we would need an additional $2.1M in invested assets to support the balance. We are about ~66% of the way there. I might do another real estate deal at some point. It's amazing how a good real estate investment dramatically lowers the invested assets required.
In general our goal is ~$3M but that is not set in stone, that would allow for a very nice house (somewhere outside the SF Bay Area), college tuition, buffer for unknown health care situations etc.
The recipe above is what I think is required if neither of us were to work again. Frankly I can't spend more than a few days doing nothing, so I'm sure we will keep working in some form but try to aggressively tilt things towards lifestyle, family, outdoors, travel.
How old were you when you made your first million and have you had any significant behavior shifts since then?
34
I started to diversify out beyond simply stocks/bonds/CD's at that point. I also apparently did a poor job of controlling our expenses based on 2017's spend.
If you could rewind to when you first started out, what would you do differently?
Post undergrad – I wish I had taken a harder look at real estate investing as an income source earlier in my career. I always thought I didn't want the hassle but when I looked at it in terms of financial independence, I realize I would gladly trade a couple hours a month for the cash flow stability over time as well as the ability to leave my full time career if I so choose.
Post MBA – I regret not getting into the housing market in San Francisco. I could have purchased something to live in back in 2010 when I moved here. Really it just means I missed out on a great leveraged bet over the past 8 years.
In general I've always shied away from debt that would dramatically eat into my ability to save in the near term, even when doing a deal might be the long term way to maximize my net worth.
What money mistakes have you made along the way that others can learn from?
I'm lucky I don't have any great examples to put in here, probably just the sail boat.
If you had to give advice to ESI Money readers about how to become wealthy, what would it be?
Nothing earth shattering that hasn't been repeated in a lot of other places:
Read some of the widely recommended books on how to approach investing and growing your net worth over time and follow through on the advice. If you are reading this blog you're probably at least interested enough in the topic to do that, and it will can pay massive dividends over your lifetime to be somewhat financially literate. The reality is even dead simple solutions like a Vanguard all in one fund is better than 90% of all the other things you could do with your money.
Don't waste money on cars. You can get a much more respectable used car than we have and it will save you so much money.
Track your spending, you're a lot more conscious of it when you have to look at it all the time.
Think about money in terms of the value of experiences you get.
Try to do it all in moderation, I see some really extreme advice on how to save every last penny or people endlessly fretting over withdrawal strategies / rates. Life's too short and you want to enjoy the journey as well.
FUTURE
What are your plans for the future regarding lifestyle?
In general my wife and I both love to travel (I've been to ~65 countries) and we both love outdoor activities – we would like to long term move somewhere that allows more of those activities in more frequency.
We want to scale back our careers and move to a lower cost housing market as well. We want to be able to focus more on our family, friends, health, and creative endeavors. Nothing too crazy. We have some tentative plans to live a year aboard in about 4-5 years.
We aren't completely set closing the door to our professional careers, but we want the option to do so. I would have no issue doing engaging work that has a good life balance for a fraction of what I earn now.
Are there any issues in retirement that concern you? If so, how are you planning to address them?
The health care options in our country really are poor if you aren't working for a big company, it's too bad the system is this way.
ACA seemed like the solution, but clearly that is under attack and premiums have not been going down (without subsidy). I can really only mitigate this by factoring in more spending on insurance and medical care in the future. We have gone as far as to consider living in other countries long term just for this reason alone.
MISCELLANEOUS
How did you learn about finances and at what age did it 'click'? Was it from family, books, forced to learn as wealth grew, etc.?
I've always had an active interest in money management and investing going back to high school (a little strange I know). I was reading books like Random Walk Down Wall Street, William Bernstein books, Warren Buffet stuff back then, so I was already indoctrinated with academic and rational approach to investing. I had a brokerage account in high school where I put money I earned from mowing lawns.
I don't think anybody taught me to like or take interest in personal finance as far as I can tell. My parents were good at saving but had zero clue about investing. Many of my friends come to me for advice and I'm more than happy to help them, I feel good enabling them to have a better financial future.
Who inspired you to excel in life? Who are your heroes?
I really don't know. I've always just tried to do good work, be dependable and protect my credibility with others…it just seems like what you should do. I never really had a role model per se.
Do you give to charity? Why or why not? If you do, what percent of time/money do you give?
We donated about $10K last year to our DAF + a few small gifts to charities. I suppose that is a small amount relative to our income, however in absolute terms it feels like a lot to us. We will probably maintain about this level going forward.
We don't give much time because we both work a fair amount and like to have our free time to pursue our interests and hobbies. I expect that would change if we decide to dial back our careers in a few years.
Do you plan to leave an inheritance for your heirs (how do you plan to distribute your wealth at your death)? What are your reasons behind this plan?
I think it depends how the heirs turn out. 🙂
If they turn out to be responsible people and I could make the difference in sending them on a path to pursue their dreams quicker, then I don't think I would have a problem leaving a substantial inheritance or providing assistance earlier to enable them.