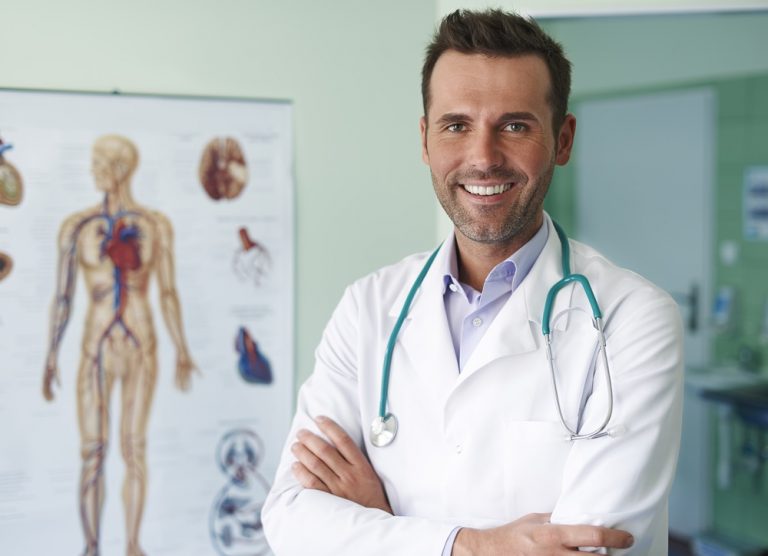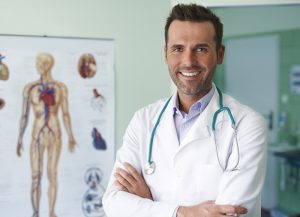 Here's our latest interview with a millionaire as we seek to learn from those who have grown their wealth to high heights.
If you'd like to be considered for an interview, drop me a note and we can chat about specifics.
Today's interview is with Tom from High Income Parents.
My questions are in bold italics and his responses follow in black.
Let's get started…
OVERVIEW
How old are you (and spouse if applicable, plus how long you've been married)?
I'm 41. My wife is 40. We've been married for 17 years.
Do you have kids/family (if so, how old are they)?
We only have five kids. They are currently 16, 13, 12, 10, and 7.
What area of the country do you live in (and urban or rural)?
We are in the southern US in a suburban area.
What is your current net worth?
Current net worth is around $1.6 million.
What are the main assets that make up your net worth (stocks, real estate, business, home, retirement accounts, etc.) and any debt that offsets part of these?
The main assets are stocks and real estate. We are debt free except for our home mortgage.
EARN
What is your job?
I'm a doctor of the gas passing variety.
What is your annual income?
Annual income varies but hovers around $400k.
Tell us about your income performance over time. What was the starting salary of your first job and how did it grow from there?
My first job was bagging groceries. I made $4.25 there.
My first real job out of residency I made about $300K. Over the next couple years it grew to the levels I'm at now at full partnership status.
It has remained fairly constant over the last 8 years since I'm effectively a highly paid hourly worker. Once I realized that about 5 years ago, I've been concentrating on other avenues to earn income in a somewhat passive capacity.
What tips do you have for others who want to grow their income?
First I would get the education I need to accomplish the goals I want to attain in a financially responsible manner.
From a doctor's perspective I highly recommend not going into the career if you think you are going to become rich beyond your wildest dreams. If you like taking care of people and helping them through some of the toughest spots of their lives then it's a great occupation. Add in the fact that the pay is pretty good even though you hit a ceiling in most instances and it can be a very rewarding life.
If you want to earn up into a seven-figure income, most people will have to get to the top of a corporation, hit it big on Wall Street or build something great from the ground up. That's pretty rewarding too if you can make it happen.
What's your work-life balance look like?
This last year has been way too much work but that should change soon since I relinquished a lot of poorly paid administrative duties at the first of the year.
From a parenting perspective, I've always wanted at least a year or two to have being "Dad" as my only occupation. That is why we are in the process of selling our home and striking out on a traveling adventure as a family for the next couple years. I'm taking a mini-retirement.
Personally, I've never understood why some people will sacrifice everything else in their lives to be the greatest in one area. (See Tiger Woods, Steve Jobs)
I've strived to do well in all areas of life but I would never sacrifice my family for more money or prestige at work.
Do you have any sources of income besides your career? If so, can you list them, give us a feel for how much you earn with each, and offer some insight into how you developed them?
I have two other very small sources of income in the form of investment property. I have one single family home and investment in a commercial office building. They are more of a hedge for risk and an excuse to learn about another area of investing.
SAVE
What is your annual spending?
Annual spending is around $120,000.
What are the main categories (expenses) this spending breaks into?
Our mortgage is $36,000 annually.
With seven mouths to feed (plus two Labradors and a Conour), food is about $24,000 a year.
That is half our spending right there.
Once the house is paid off and these five kids leave the nest, expenses should significantly decrease.
The rest is the basics. Add in some travel and entertainment too but we try to supplement our travel fund with credit card reward miles and signup bonuses.
Do you have a budget? If so, how do you implement it?
We don't have a specific budget but we have some rules about what comes out first. Our retirement contributions and savings goals come out first.
Then all the other static bills like mortgage, electricity, internet, cell phone are taken out.
After that we spend what we want. With all accounts being tracked online, it's pretty easy to make sure we don't overspend.
What percentage of your gross income do you save and how has that changed over time?
The goal is to save about 30% of our gross income each year. Usually we can beat that but sometimes it drops around that level when we have bigger projects like remodeling on the house or a bigger purchase (car, etc).
What is your favorite thing to spend money on/your secret splurge?
We try to spend money on experience and memory over material items.
I'd much rather take a trip to create memories than buy another television or something to collect dust in the garage.
I secretly would like to own a large wine cellar. That can become a very expensive hobby but we are trying to keep it in check by keeping it to one bottle a week and a few special occasions a year. Good food and good wine are our secret splurge.
INVEST
What is your investment philosophy/plan?
Overall, I'm a Boglehead at heart with a soft spot for real estate but an aversion to the extra work it usually produces to achieve superior returns.
I have a simple three fund portfolio. It is hard to justify working on anything besides medicine since that produces my highest hourly wage.
If I can work more hours and make those dollars work otherwise passively like in index funds, I feel that is the best use of my time.
What has been your best investment?
Besides my family and education, minimizing expenses and diversification in my index fund portfolio has given me the best returns of all. It's simple, boring and totally passive but it works.
What has been your worst investment?
I don't know if you would call it an investment (more like speculation) but trying to day trade internet companies in the 90's was a big mistake.
My psychology was all over the place and I probably lost just as much in commissions as with bad trades. Thankfully I didn't have too much money then, but I was terrible at day trading.
What's been your overall return?
Since I started investing heavily right after the great recession, my overall return has been quite good historically speaking. I am at 11% annually on investments since I started tracking it.
I'm sure that will come down with time but is skewed to the high side since I started tracking shortly after the great recession.
How often do you monitor/review your portfolio?
I use an online tracking tool that aggregates all the accounts and the websites themselves. I bet you can guess which one. I try not to look too often but lately it's been fun to look since everything is going up.
NET WORTH
How did you accumulate your net worth?
I spent a long time on education and had to catch up quickly once I started making a six-figure salary.
After paying off school loan debt I started investing most heavily in index funds. Other successes include investing in single family homes, making a profit on one of my personal residences and one commercial real estate investment.
The greatest reason I've accumulated a net worth over seven figures is saving early relative to my salary allowing it. I wish I had started earlier because time trumps the amount invested when it comes to compounding interest. Since I didn't do that, a high savings rate was the next best thing.
What road bumps did you face along the way to becoming a millionaire and how did you handle them?
One of the biggest road bumps was thinking I needed to reach my financial goals as quickly as possible. That actually led me to make some poor decisions and jump into investments too early without understanding all the aspects of the investment.
Also there was some element to me falling into the typical doctor trap of thinking I'm smarter than everyone else.
Once I faced facts and started focusing on doing what I do best which is take care of patients and let my money work for me passively, the returns started coming and I was able to do what I loved without my investments keeping me awake at night due to extreme volatility.
What are you currently doing to maintain/grow your net worth?
The biggest action is to live below my means. I've reached the point now that if I didn't save another dime but spent right at what I make each year, I could retire in another 20 years and live on more than I am living on now as long as I had a 4-5% real return.
If I continue my current savings rate I should be able to retire in less than ten years if I wanted.
Do you have a target net worth you are trying to attain?
I don't really have a target net worth. The truth is I don't really know if a net worth will change what I would do with my life.
I'm trying to attain the life that I want at all times. I've never been a big believer in killing myself in a job just so I could quit and do something else. I'd rather do what I want now and work longer if I need to because I enjoy it. If I spend a little more money now and am not able to save as much then so be it.
I'm not advocating taking that to an extreme and being irresponsible with spending. I think most high income earners should be able to save at least 30% and have a very nice life. I figure if I tailor my life to my liking and I'm able to achieve that savings rate everything should work out.
How old were you when you made your first million and have you had any significant behavior shifts since then?
I was 38. I wouldn't say I've changed much at all because the first million was never the goal. To be honest a million bucks isn't that much money anymore when you are talking about living off of it for the rest of your life. Maybe once I get closer to five million you can ask me this again and I'll have a different answer.
If you could rewind to when you first started out, what would you do differently?
Overall I'm glad of the career choice I've made. I'm very glad to have the family I have and wouldn't change a thing there.
I wish I could have maxed out my Roth IRA's as soon as I had a job in my early 20's.
I also wish I would have read the Millionaire Next Door earlier and John Bogle's writings. I think I could have skipped a lot of fruitless study of market timing and stock trading that never panned out anyway.
What money mistakes have you made along the way that others can learn from?
All my money mistakes were thankfully small compared to the amounts we are dealing with now but they all involved thinking I was smarter than the next guy and getting rich quick (at least in my mind.)
It is true what the fable about the tortoise and the hare taught us. Slow and steady wins the race. Life isn't a 100 meter dash. It's a marathon.
If you had to give advice to ESI Money readers about how to become wealthy, what would it be?
Invest in people that are smarter than you early and often.
Index funds are beautiful because they automatically let you invest in the best companies full of the smartest hardest working people alive with very little expense.
Make that your central focus and if you want to dabble in some other areas to make some extra money take a small percentage of your overall net worth (like 5% max) and entertain yourself that way.
Personally I'd rather entertain myself traveling, fishing or skiing about probably lose a lot let money doing it.
FUTURE
What are your plans for the future regarding lifestyle?
I envision a slow down more than a definite retirement.
As I age, I think I'll want to work less and do more of the work I enjoy. My net worth should allow me to do that if things keep going like they have been.
What are your retirement plans?
If you gave me a cabin in the mountains, I'd be set for retirement. Between, fishing, hiking, skiing and exploring that could keep me occupied for years.
I'd also like to travel a significant amount of my retirement time, hopefully working in a volunteer or missions capacity along the way. A small home base with the ability to slow travel around the globe is ideal.
Financially I'll live off of savings with a reasonable withdrawal rate.
Are there any issues in retirement that concern you? If so, how are you planning to address them?
My main issue is caring for some siblings with disabilities. We will need to sort out long term care solutions as well as the basics of housing and other necessities.
Like most things, additional income sources will go a long way to solve these issues but for those millionaires that have loved ones with special needs, a bigger retirement nest egg may be necessary.
MISCELLANEOUS
How did you learn about finances and at what age did it 'click'? Was it from family, books, forced to learn as wealth grew, etc.?
I first became interested in the markets in my late teens but it didn't really click until my early thirties unfortunately.
Unfortunately among my peer group, I see a lot of bad investments. I started scouring the library and internet and finally came across the John Bogle's book the little book of common sense investing. That was the jumping off point and everything else I do has expanded from that.
Who inspired you to excel in life? Who are your heroes?
A combination of my Aunt, Uncle and Mother are the biggest inspirations in my life.
Each one has played a part in developing my personality, work ethic and the things I hold most dear in life.
I've been inspired by people I know and can see up close and personal more than celebrities for the most part.
Do you give to charity? Why or why not? If you do, what percent of time/money do you give?
We do give to charity. Part of the reason is a demonstration of our faith but also it makes a lot of sense. Rivers that don't flow stagnate. Finances that don't flow lead to greed, hording and anger. I try to look at money as a tool and not the end goal. Part of a tool's function is using it and taking care of it. As hard as we work to become millionaires most of us aren't doing it just so we can be called a millionaire. We want to use that wealth to benefit those we love and the causes we hold dear to our hearts.
We give around 10% of our net income to charity. The reason we've chosen that number is it is significant and truth be told, hurts a little. I think the aspect of missing the income a bit inspires me to keep pursuing the ideals that lead me to become a millionaire in the first place.
Do you plan to leave an inheritance for your heirs (how do you plan to distribute your wealth at your death)? What are your reasons behind this plan?
If there is any money left over I'll leave an inheritance to my children. It will be divided equally unless they come to me as a group and want it divided differently.