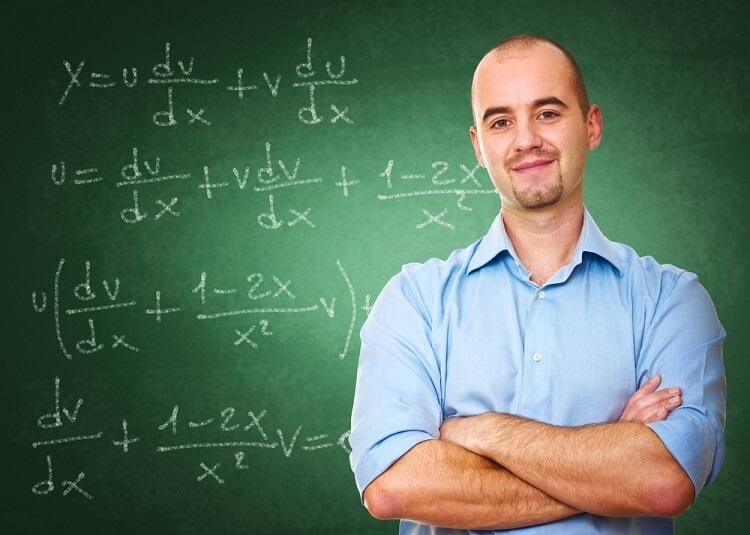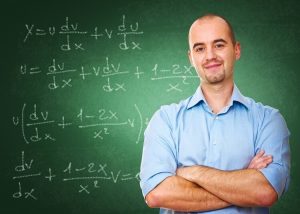 Here's our latest interview with a millionaire as we seek to learn from those who have grown their wealth to high heights.
If you'd like to be considered for an interview, drop me a note and we can chat about specifics.
Today's interview is with The Millionaire Educator.
My questions are in bold italics and his responses follow in black.
Let's get started…
OVERVIEW
How old are you (and spouse if applicable, plus how long you've been married)?
My wife is 51 and I'm 54. We've been married for 21 years, but we've been together for 26 years.
Do you have kids/family (if so, how old are they)?
We have a 12-year-old son who is the joy of our life. It took us 9 years to bring him into the world, so we feel very fortunate to have him. There is nothing better than being a parent.
What area of the country do you live in (and urban or rural)?
We currently live in Merida, Mexico where we're spending the 2017-18 school year. Our son attends a small bilingual school where he's working on his Spanish. Merida is a city with a population of 800,000, lots of amenities, and very friendly people. We're having a great year here.
In June, we'll be moving to Statenville, Georgia where we recently bought a home. We previously lived there when we worked at the local high school. We are excited about moving back to the area. Since 2002 we have lived in three small towns in Georgia: LaGrange, Statenville, and Douglas.
What is your current net worth?
Our net worth is roughly $1,135,000.
What are the main assets that make up your net worth (stocks, real estate, business, home, retirement accounts, etc.) and any debt that offsets part of these?
Traditional IRAs: $890k
Roth IRAs: $69k
457 Money: $32k
HSA: $43k
Son's Accounts: $58k
Mutual Fund: $10k
Cash: $19k
Home: $68k
Mortgage: ($54k)
EARN
What is your job?
Since 2002 we have both worked as public school teachers.
My wife teaches technology education and business education at both the high-school and middle-school levels.
I am a high-school Spanish teacher. I also coach basketball, cross-country, and soccer.
What is your annual income?
This year it's $0 since we're in year two of not working.
I'll begin a new job in August; my base pay will be about $67k.
If my wife decides to return to the classroom, her base pay will be $61k. The least we've made together was $85k (2002) while the most we've earned was $133k (2012).
Tell us about your income performance over time. What was the starting salary of your first job and how did it grow from there?
I began my teaching career in 1992 and earned an unimpressive $18.5k that year. I was working on a provisional certificate, so I earned less than a fully certified educator.
In 1993, my pay increased to $22k; I thought I was rich!
These days our combined base pay is about $128k thanks to more 1.) years of experience on the pay scale and 2.) our advanced degrees. We both have Ed.S. degrees.
What tips do you have for others who want to grow their income?
First, if you're on a payscale, you must learn how to earn more money within your organization's compensation plan.
In our case, we realized that if we earned our next graduate degree, we would both earn $6k more a year. I can't lie, neither one of us was thrilled about going back to graduate school, but we did it and locked in a $1,000 a month raise. Since 2006 we've earned $12k more a year than we would have otherwise.
Second, ask around and see what other income opportunities are available at your worksite. I was able to add 25% a year to my base pay by teaching "extended day." That meant that I taught an extra class every semester in lieu of a planning period. Was it tiring and stressful? Yes, many days it was, but it was well worth it every payday. I worked extended day at LaGrange High School for seven straight years.
My wife and I also made money through extracurricular activities. She sponsored FBLA and TSA (Technology Student Association). I have sponsored the foreign language club and coached numerous sports teams. We always make sure that these pay increases end up in our numerous tax-advantage accounts. These extra funds are for always for savings and NEVER for lifestyle.
What's your work-life balance look like?
These days it's really out of whack…we haven't worked for almost two years! When we do work, we try to avoid letting our jobs consume our lives. In the fall and spring, we schedule weekend beach trips to Jekyll Island or Jacksonville. We also spend lots of time with our relatives who live in the region.
In my next job, I plan on maintaining my daily workout schedule of jogging and weight-training. Since my commute to the job will be a 100-yard walk, I won't have any excuse to blow off my workouts. Overall, our work-life balance is pretty great now that we don't exclusively work for the money. Also, it's easier to forget a bad week at work when you know you saved the majority of your salary.
Overall, it seems that the more our financial position improved, the less stressful our jobs became. Sure, there are still stressors, but we know that if things ever got crazy bad, we could simply step aside. In a strange way, not needing a job seems to make any job more enjoyable (or at least tolerable).
Do you have any sources of income besides your career? If so, can you list them, give us a feel for how much you earn with each, and offer some insight into how you developed them?
We have two sources of income that we use for day-to-day living expenses.
First, in 2013 we began taking $18k of 72t (SEPP) distributions from our IRAs.
Second, we also take 457 distributions from accounts at a previous employer. Currently, we have $32k of 457 money that we can tap as needed.
These two sources of income ensure that we start each year with financial tailwind at our backs.
SAVE
What is your annual spending?
Here in Mexico we're spending about $1,800 a month, roughly $22k.
In the States, we should be able to live on $24k a year. I'm certain we'll be able to live very well on $30k a year.
What are the main categories (expenses) this spending breaks into?
Housing: $490 for apartment in Merida and $540 mortgage payment for home in Georgia. July will be our last month in the apartment; then our housing costs will be cut in half. Utilities run about $35 a month on our apartment.
Groceries and Restaurants: We are spending almost $600 a month this year on groceries and eating out. We eat out more frequently than we would Stateside. We also keep our kitchen stocked with lots of food and wine at all times.
School: We pay $160 a month for private school. Last month we also spent $150 on tuition for my wife's Spanish class at a local university.
In 2018, we will have to buy a car, so we've set aside $5k in preparation for that out-of-the-ordinary expense. Of course, I plan on adding more funds to that pot (unless someone can point me to an awesome $5k car).
Do you have a budget? If so, how do you implement it?
We don't have a typical budget like most people. However, I monitor our banking and credit card transactions via my Personal Capital
account. Budgeting is an area that we could improve upon for sure.
What percentage of your gross income do you save and how has that changed over time?
This question got me to open up my spreadsheet!
From 2002 to 2016, we saved about 60% of our gross pay.
In 2002, we saved 35% of our salary ($30k / $85k). From there, we saved more each year. Going forward our savings rate will be at least 80% since these days we shoot for a 100% savings rate.
In 2010 we began fully funding all of our tax-advantaged accounts: 457, 403b, IRAs, and HSA. Since we're over 50 years old, we're able to save $56k each ($24.5 in both 457 and 403b accounts plus $6.5 in IRA)
We can also contribute $7,850 to an HSA. That is a total of $119,850 that we can make tax-deductible.
As we continue to work, we'll fill all of our tax-advantaged buckets while we live on our 72t and 457 distributions. We should be able to save close to 100% of our salaries.
What is your favorite thing to spend money on/your secret splurge?
The one thing we don't skimp on is food and wine.
You'll always find meats, cheeses, seafood, red wine, fresh fruits and vegetables, and lots of dark chocolate in our kitchen.
INVEST
What is your investment philosophy/plan?
I'm no genius, I can't predict the markets, and I don't enjoy following the market.
For that reason I used the VTSAX index fund for the majority (95%) of our investments. I love the fund's low cost (.04%), diversification, and simplicity. We do not have any bond allocation because when we turn 60, we'll receive pensions of roughly $50k combined.
Our plan is:
1.) To continue capturing market gains as long as we live
2.) To continue buying into the index
3.) To live frugally on our pensions and portfolio dividends
What has been your best investment?
I can't really brag about anything in this area. My best investment was learning about the power of low-cost index fund investing.
What has been your worst investment?
I'm a boring index investor, so I don't have any great or horrible stock investment stories. However, we did buy too much house back in 2004 when we purchased a 2,000 sq. ft. home for a whopping $157k. (Coastal readers, you can stop laughing now!)
We later rented the home when we moved for another job. It turned into a real fiasco; we had to spend about $8k to make the home livable again.
In 2015 we sold the home for $150k, and we were glad to be done with the house. As a result, I don't view my primary residence as an investment.
What's been your overall return?
According to my Vanguard Personal Performance report, my return from 2008 to 2018 has been 8.7%.
My wife's report states 8.1% for her, so I'm comfortable saying we've earned about 8% over the last 10 years.
In hindsight, I wish we had gone to a VTSAX portfolio from day one. For many years we used Vanguard's 2025 Target Retirement fund, but moved those funds over to VTSAX about 18 months ago.
How often do you monitor/review your portfolio?
Thanks to Personal Capital I see my portfolio almost every day. However, I don't watch it like a hawk.
NET WORTH
How did you accumulate your net worth?
My wife and I built our net worth via our teaching jobs.
After building a combined student loan debt of $45k, I took an ESL (English as a second language) job in Jubail, Saudi Arabia in July of 1996. After about two years, we had paid off our loans and had a net worth of $0. (Let me tell you, that was a joyful day knowing that from that moment on, we were working for ourselves!)
We spent three more years in Saudi and our net worth grew to $100k. After 9-11 happened, we returned to the States in December of 2001.
In 2002 we began teaching public high school in LaGrange, Georgia. Our combined salaries were $85k for the 2002-2003 school year.
That year we began fully funding our traditional IRAs at Vanguard and our 403b accounts. We saved $30k our first year teaching; that was the least amount of money we have saved during our working years.
In 2004 we started saving some money in our 457 account, and in 2013 we began saving in an HSA. Our net worth was built by simply saving our salary in our 457, 403b, IRA, and HSA accounts. Hardcore savings in those accounts pushed us over the 7-figure mark.
What road bumps did you face along the way to becoming a millionaire and how did you handle them?
Fee-bloated Retirement Plans. As teachers, we have 403b and 457 plans that almost always use variable annuity products. These products usually have fees of well over 200 basis points (2%).
My first year at LaGrange High I lobbied to get Tiaa-Cref and Vanguard added to our 403b options. Their additions to the provider list gave us decent investment options. However, in 2008 our investment options were consolidated under one district plan, and we lost access to both Tiaa-Cref and Vanguard.
The new plan had higher expenses than I wanted, so my wife and I made a radical decision. Since we didn't like our new options, in 2009 we decided to quit our jobs to take control of our 403b and 457 funds.
We moved our 403b funds to rollover IRAs at Vanguard. We also began taking distributions from our 457 funds since they were exempt from the pre-59.5 early withdrawal penalty. Our 457 cash flow enabled us to begin fully funding all of our tax-advantaged accounts at our new jobs.
What are you currently doing to maintain/grow your net worth?
First, we try to keep our living expenses below our portfolio's return. Just because we have some money to our name doesn't mean we have to ramp up our spending. We like our frugal lifestyle and have no plans to increase our consumption.
Second, in August I'm going back to work for at least a year. During that time I'll save all of my salary in 457, 403b, IRA, and HSA accounts (in that order).
Third, I am working to monetize my blog. So far, I've made over $1k through affiliate links and other ads. (You have to start somewhere, right?)
I'm also working on a personal finance book for educators. I'd like to grow this side hustle to the point that we could live off its revenue.
Do you have a target net worth you are trying to attain?
At a minimum I expect my wife and I to get our combined wealth up to at least $2 million. That way, we'll both be individual millionaires in our own right. While I have backed off of my trillionaire dreams, I think that becoming a decamillionaire is a real possibility. Thanks to the rule of 72, the $10 million mark could come in about 20 years.
Why would I want such a high net worth? Simple, we're trying to set an example of what can be done with a "normal" salary. I am sick and tired of the level of financial fatalism that is so commonplace these days. Ideally, our example will help family, friends, co-workers, and students realize that financial independence IS DOABLE!
How old were you when you made your first million and have you had any significant behavior shifts since then?
We were 52/50 when we finally became a millionaire household in September of 2016. We've made no great changes since that time. We still live frugally wherever we are. We did buy a right-sized (and right-priced!) home for $68k in December of 2017.
What money mistakes have you made along the way that others can learn from?
In retrospect, we could have done a much better job avoiding those student loans back in the 90's. After all, $45k was a lot of money.
Another mistake was buying 2,200 sq. ft. home for two people. We would have been fine with a smaller and less expensive home. Plus, it would have required much less yardwork!
I also realize that we missed a golden opportunity from 2002 to 2009 in LaGrange, Georgia. Instead of buying a house, we could have used the money for living expenses while we fully funded our 403b, 457, and IRA accounts. During that time, we could have saved almost $500k in those three accounts. Our 403b and IRA money would have been invested at either Vanguard or Tiaa-Cref. Like they say, hindsight is 20/20!
If you had to give advice to ESI Money readers about how to become wealthy, what would it be?
I view our wealth building as:
Frugal Living + Hardcore Savings + Prudent Investing
By keeping our expenses low, we were able to "mind our gap" as our salaries grew.
Because we had two 401k plans in addition to our teachers' pension, we were able to save more than most employees in the private sector. (By using our 403b and 457 accounts we were also able to keep our tax bills low.) Finally, the majority of our savings were eventually invested in low-cost index funds. Those three factors were the keys to growing our wealth.
ESI Money readers need to realize (if they don't already) that as your net worth grows, you begin to develop a wealth-building mindset. There were times that my wife and I were shocked how much money we were socking away on our "puny" teachers' salaries. After all, aren't teachers supposed to be poor until the end of time? (Trust me, that's the vibe in the teachers' lounge.) These days, we view teaching as an awesome financial opportunity thanks to all the tax-advantaged accounts available to teachers.
Years ago, I used to bellyache about how unfair life was and how bad teachers had it. I'm so glad I mentally "flipped the script" and took charge of our finances. You'll never catch me hoping and praying for a 1% pay raise at the behest of a state legislator. The bottomline is that an ESI Money plan can do more for your wealth than any politician or government plan. Your financial solution watches you brush your teeth every day!
Finally, I need to highlight this fact: nothing has been more effective for growing our net worth than our Hardcore Savings approach.
Why? First, it's easier to save 70% of your salary than it is to get 20% return on your investments.
Second, saving 70% or more of your salary is like hitting the fast-forward button on your net worth. Watching your net worth mushroom can be incredibly motivating…I know it was for us!
Third, hardcore savings helps you avoid a very unpleasant reality: if you save nothing, you will have nothing…it is that simple. It's crazy that I have to even write that, but many people think that a financial Santa Claus is coming to their rescue. If you aggressively save your money, you won't need to be rescued. Plus, you'll gain a sense of financial control that is empowering.
FUTURE
What are your plans for the future regarding lifestyle?
During our retirement we'll probably live abroad for a few months every year. We'll certainly return to Mexico, and we'd love to spend more time in Portugal.
The rest of the time we'll live in rural America pursuing our interests: working out, reading, cooking, blogging, etc. Both of us seem to always find something to do.
What are your retirement plans?
Right now work is already optional for us. However, our main concern going forward is to get our son ready for college.
Our "real" retirement will be in six years when he graduates from high school. Until then, our retirement plans are on the backburner.
When we do finally retire, we plan on living from our combined pensions of $50k. We'll also have our retirement savings to tap as needed.
Are there any issues in retirement that concern you? If so, how are you planning to address them?
Future tax rate: The biggest "problem" I see is that we have roughly $900k in our traditional IRAs. To have more control over our tax rate during retirement, I plan on converting some of the balance to a Roth IRA.
I also plan on drawing down the balance within the parameters of the 12% tax bracket. In that case, I'll shift the VTSAX shares in our IRAs over to a taxable mutual fund. I'll keep our tax bill in check as best I can. If we have to pay some income tax on it, oh well…rich people problems!
Health: Retirement savings don't mean much if you don't have your health. To that end, my wife and I work out in some form or fashion almost every day. She walks, I jog, and we both lift weights. We plan on staying active as long as we can.
MISCELLANEOUS
How did you learn about finances and at what age did it 'click'? Was it from family, books, forced to learn as wealth grew, etc.?
This is embarrassing to admit, but here goes:
I had an MBA and still knew nothing about personal finance. It wasn't until the end of 1996 that I read a few books that helped me "get it." I read a few Bogle books on investing, Personal Finance for Dummies by Eric Tyson, and every money magazine (Money, Kiplingers, Smart Money, etc.) that I could get my hands on. All of this reading happened in Saudi Arabia where I had plenty of down time after teaching my classes.
As soon as we paid off our student loan debt, I realized that we had a $3k a month surplus. From there we began savings and investing. We left Saudi with $100k of assets to our name…a previously unimaginable financial position to us.
Who inspired you to excel in life? Who are your heroes?
In my youth I lived and breathed basketball. For many years, Elvin Hayes was my idol: he was 6'9" with a feathery shooting touch, a ferocious rebounder, and could go above the square to block shots. Later, I became a big Larry Bird fan. In spite of the fact that he seemed to be an average athlete, he could simply do it all.
Prior to Bird, all tall players (I'm 6'7") were relegated to the low-post. By showing the world that tall players can dribble, pass, and shoot, Bird changed the game for big galoots like me. (Magic Johnson had a similar impact, but I did not see myself being able to replicate his more athletic style of play.)
My love of these two players lead me to pursue basketball very seriously. I earned a number of D-1 scholarship offers and eventually accepted a "full ride" to play basketball at Davidson College.
I also have a few heroes in the realm of personal finance. John Bogle taught me the importance of avoiding the "tyranny of compounding fees" and the benefits of index investing. For that alone, I will always consider him a hero.
Paul Terhorst's book "Cashing in on the American Dream: How to Retire at 35" gave me financial vision that pushed me to aggressively save my money. From Terhorst I learned that if I could save $500,000, I could live in many exotic locals throughout the globe. Since I've always had a sense of wanderlust, his message greatly appealed to me.
In a similar way, Billy and Akaisha Kaderli also served as an example of a life I would like to imitate. At age 38 they left the rat race and retired to a life of adventure. Their example gave me the confidence to save and invest with the goal of international living. Without their examples, I might not have pursued my dream with such zeal.
Do you give to charity? Why or why not? If you do, what percent of time/money do you give?
So far, we have given very little to charity. We did donate a number of household goods to charities during a minimization kick (lead by my wife). We also donated our last car to a charity, and we gave another car to a relative at no cost.
We are looking to establish a giving plan later in life; however, we are still in the investigative stage.
Currently, we have only $10k of taxable investments, so there doesn't appear to be any tax advantage to giving. Since we're living on $24-30k a year, we don't have lots money at the end of the month. I've looked at opening a charitable trust, but I can't lie: the 60 bips of fees on a charitable trust is too expensive for my blood.
Do you plan to leave an inheritance for your heirs (how do you plan to distribute your wealth at your death)? What are your reasons behind this plan?
Like our charitable giving plan, we're still thinking this through. We don't plan on leaving everything to our son because that might do more harm than good.
We do have a "second generation FI" plan for him that includes: a debt-free college degree, a $10k UTMA mutual fund account, and, most importantly, a solid personal finance education. We also plan on helping him open a Roth IRA. Currently, he has about $58k in his various accounts (UTMA, 529, and Coverdell ESA).
Any reader inputs on inheritance and charitable giving will be greatly appreciated.