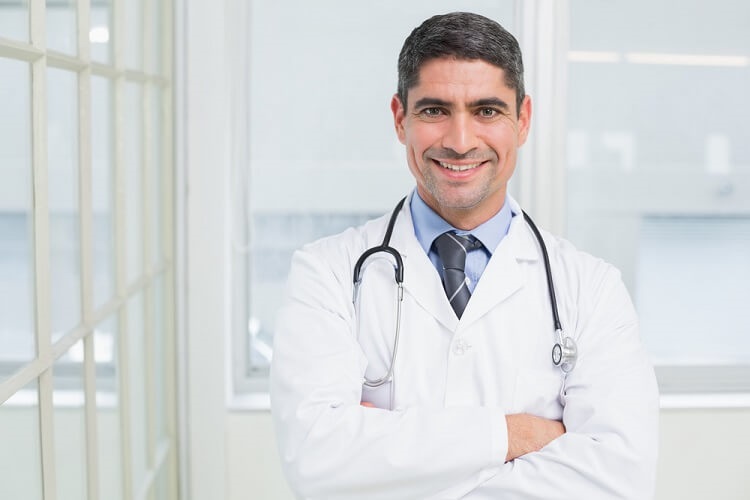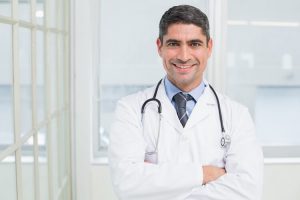 Here's our latest interview with a millionaire as we seek to learn from those who have grown their wealth to high heights.
If you'd like to be considered for an interview, drop me a note and we can chat about specifics.
My questions are in bold italics and his responses follow in black.
Let's get started…
OVERVIEW
How old are you (and spouse if applicable, plus how long you've been married)?
I am 42 and my wife is 38. We have been married for 10 yrs.
Do you have kids/family (if so, how old are they)?
We have three wonderful children, ages 6, 4, and 3 as well as two dogs
What area of the country do you live in (and urban or rural)?
We live in a suburban Northeastern town.
What is your current net worth?
$6 million
What are the main assets that make up your net worth (stocks, real estate, business, home, retirement accounts, etc.) and any debt that offsets part of these?
Most of our net worth ($4 million) is in our taxable investment account.
$1 million is in my tax deferred 401k and Cash Balance plan.
We have our main residence that I have been rapidly accelerating the mortgage payments and have approximately $350K equity and $100k left on mortgage and will be paid off in 2 years.
I have an owner-financed mortgage on our cottage at an unbelievable 2.5% of which I owe $220K and have approximately $100k of equity.
I am not including assets at work or our work building as I am unsure what they are exactly worth. I also am not including 529 plans or cars/collector cars
EARN
What is your job?
I am a physician in a heavily procedure-oriented specialty. It is private group practice and I have been partner for 8 years.
What is your annual income?
It varies but around $900k per year.
Tell us about your income performance over time. What was the starting salary of your first job, how did it grow from there (and what you did to make it grow), and where are you now?
I started 3 years of residency with an annual salary of $30k.
This was followed by 3 years of fellowship where I made appx $35K.
I joined my group as an associate with a base salary of $230K with productivity on top of that. As an associate, I seriously worked my tail off and grew a huge practice. Instead of taking an afternoon off like all of my partners I spent that afternoon as a contractor with the VA doing procedures which amounted to an extra $3k after tax each month.
Once I became partner, my salary rapidly rose to where it is currently. Unfortunately given cuts to reimbursement and never-ending overhead increases, my salary now continues to fall.
What tips do you have for others who want to grow their career-related income?
There are no shortcuts. You need to invest the time in a great education and work your tail off.
In fellowship, I was by far one of the hardest working fellows in the history of the program and came out of fellowship with over 10x the number of procedures as the average fellow. I was there every morning by 6 am rounding on patients and getting patients ready for the first case of the day while my co-fellows didn't arrive until 7:30 am.
Even 10 years later, new fellows tell me they are still told about the legend of Dr X who was here every morning at 6am and did X number of procedures. Interestingly, PCPs still tell me that the chief of the dept tells them to send their patients to me because of the impression I made.
I also made sure to introduce myself to all the local PCPs when I started and would frequently call them after seeing an urgent or interesting patient. These relationships grew and all of a sudden they were sending all of their patients to me and me only as they knew I was a competent, caring doctor and would keep them updated on their patients.
The other lesson here is the benefit of staying and practicing in the same town that you train. Once I finished training and started private practice I became busy very quickly.
What's your work-life balance look like?
This is always a challenge and has become very challenging with children.
I was feeling burned out so I now take a full day off per week. I try to be home from work by 5 pm every day by ending clinic at 4 pm. I am on call 5 weekends per year.
I am continuing to slowly cut back even more.
Do you have any sources of income besides your career? If so, can you list them, give us a feel for how much you earn with each, and offer some insight into how you developed them?
I have no other sources of income besides my investments and job.
SAVE
What is your annual spending?
I am paying double my mortgage currently so it is high, probably about $170k per year.
Once the mortgage is paid off, we will be well under $100K per year. I will likely have our 30-year mortgage paid off in a total of 11 years.
What are the main categories (expenses) this spending breaks into?
Most of it ($6,500 per month) is accelerated mortgage payment.
The remainder is food/child activites etc at $4,000 per month, cottage mortgage payment $900 per month, and other bills/misc $2,000 month.
Do you have a budget? If so, how do you implement it?
I do not have a budget as our spending is pretty consistent every month.
What percentage of your gross income do you save and how has that changed over time?
We live in a high tax state and thus basically 50% of gross is gone to taxes.
Before children, I was saving 75% of net take-home. Now with children and higher expenses, I save on average 50-60% of take-home. This does not include my 401K or Cash balance plans which amounts to approximately $130k of pre-tax investment each year.
What is your favorite thing to spend money on/your secret splurge?
Muscle cars of the 60s.
Outdoor gear.
Biking.
Gardening.
INVEST
What is your investment philosophy/plan?
Minimize expenses and time is your friend.
Invest as much as you can as early as you can in very low cost index funds.
What has been your best investment?
Without a doubt my education.
Besides that, my investments are quite boring. I am invested in 80% stocks index/20% bond index and simply invest my pay every month into this.
My partnership also has a 401K plan and a Cash Balance plan that I basically max out each year to help lower my taxable income.
My investments are boring but have proven to be extremely effective over the years. Thankfully I have managed to avoid all the fancy "doctor investments" that rarely produce.
What has been your worst investment?
After medical school myself and several close friends decided to start an investment club. We each invested $5,000 into a start-up which rapidly failed and we lost all of our money.
This was an early education for me and this loss taught me to avoid all the typical nonsense I see my colleagues invest in. Unfortunately, several of my friends have continued such investments and have lost over 6 figures and are still waiting for the "lucky investment".
What's been your overall return?
I have been averaging about 9% per year.
How often do you monitor/review your portfolio?
Every week or so.
NET WORTH
How did you accumulate your net worth?
I inherited nothing and started with nothing. I came out of fellowship with a net worth of -$120k and was very good about saving most of my income, investing it in low cost index funds, and living frugally. I avoided buying the "doctor house" and instead bought a very nice house that was less than 1/2 of my yearly income.
Gradually, the magic of compound interest started to occur and my wealth began to skyrocket. In 10 years I have gone form a negative 6 figure net worth to $6 million.
What road bumps did you face along the way to becoming a millionaire and how did you handle them?
I have been fortunate in that there have been no major roadblocks. My family is healthy and my wife stays at home to take care of the children allowing me to spend as much time at work as needed.
I would say the biggest challenge is avoiding lifestyle creep. It amazes me how much money people spend who make only 10% of our income. They then have an unexpected major car repair etc. and have to tap into home equity as they have no emergency fund.
What are you currently doing to maintain/grow your net worth?
Stay the course.
Continue to live below our means and invest every month in my taxable index portfolio.
Max out my 401K ($52k per year) and continue to contribute to the Cash Balance plan at work ($80k per year).
Do you have a target net worth you are trying to attain?
Honestly this seems to be a moving target. I set a goal and then reach that goal and then feel it is not enough. I am starting to realize I have enough. The hard part is taking the step and going 1/2 time after working so hard to build my practice to where it is at.
How old were you when you made your first million and have you had any significant behavior shifts since then?
I was 35, approximately 3 years into practice. I have not had any major behavioral changes since then. I have managed to control lifestyle creep to the best of my ability.
What money mistakes have you made along the way that others can learn from?
I am a staunch believer in living below your means, investing regularly in low cost index funds, and staying the course. After several years, the compounding becomes amazing.
You MUST avoid lifestyle creep at all costs. I see it all the time in my partners many of whom are still needing to work into their late 60s with major health problems. Some do not even max out their 401K but instead ensure that they have the newest, nicest, fancy import in the parking lot.
Others do not even know how to check their 401K balances or what they are invested in!
They need to constantly worry about cuts to reimbursement etc.
It is much nicer to be in my position where at age 42 I have enough to simply walk away if we get bought out and I don't like the terms or if rate cuts continue. I no longer need to be a slave to "the man".
What advice do you have for ESI Money readers on how to become wealthy?
Live below your means! Become the millionaire next door!
If you ever saw me outside of work you would never guess I was a doctor or a millionaire. I typically wear jeans and a t-shirt and am frequently muddy or greasy from working on my cars or gardening and would have it no other way.
I do all of our car repairs as well as house and lawn maintenance because I can and I want to. I drive a 10 year old Toyota and never flash my wealth.
Our neighbors (all of whom drive fancy foreign imports) probably think we are barely making our mortgage payments and living paycheck to paycheck while the opposite is true. I know for a fact most of them are tapped into home equity, carry heavy credit card debt, lease their fancy cars, and only have the appearance of wealth.
While we live frugally, we certainly are still living a great life averaging 3-4 vacations per year and spending lots of time at our cottage. As a famous blogger has said, "We can have anything we want but not everything we want."
Once you obtain significant wealth, it is also essential to protect your wealth. Be sure to have adequate disability insurance from the start as well as a large umbrella policy to cover any possible issue that may arise.
FUTURE
What are your plans for the future regarding lifestyle?
I have already reduced my work to 4 days per week. I soon want to become part-time but it is VERY difficult to do in my specialty. If you are not available for your patients or PCPs they will refer elsewhere.
However, the practice of medicine has greatly changed in the last several years and is becoming less and less enjoyable each day for me. EMR now makes your work endless and even on my days off or on vacation I am spending several hours each day on the computer. There are many mornings I wake up to go to work and feel that this is not what I want to me doing with my time anymore.
I imagine within the next 5 years I will be completely done especially once my mortgage is paid off.
What are your retirement plans?
We will live off of our investment income which should amount to a safe withdrawal rate of around $150K per year.
I have so many hobbies and pleasures that I have absolutely no concern on what I will do in retirement. I can't wait to be able to go for a 2 hour bike ride each day, come home and garden, play with my children, and restore classic cars. I want my time back!
Are there any issues in retirement that concern you? If so, how are you planning to address them?
My biggest issue is healthcare and its cost.
MISCELLANEOUS
How did you learn about finances and at what age did it 'click'? Was it from family, books, forced to learn as wealth grew, etc.?
I have always loved earning money and being able to spend on my hobbies. I started landscaping for neighbors and having a paper route when I was 10 yrs old. I worked for our family construction company starting at 15yrs old.
I credit my wife with getting me started in investing. Prior to meeting her I just saved everything in a bank saving account.
I have since read innumerous investing books (>30) recommended by Bogleheads and regularly read the Bogleheads forum, WCI, ESI, and POF
Who inspired you to excel in life? Who are your heroes?
My parents and grandparents. I was extremely lucky and blessed to grow up in a very loving and caring family and have both sets of grandparents as well as both my parents alive and well until I was 36. There is no doubt this heavily contributed to my drive and success.
My mother was selfless and dedicated her entire life to her children. She was very patient with me as a child and allowed me to pursue any hobby I desired and supported me all the way. She unfortunately died young and unexpectedly from cancer which was a major catastrophe in my life and has led to many regrets.
My father worked two jobs to provide for us and though never really into investing, he taught us to live frugally, work hard, get an education, and avoid the flashy lifestyle. He taught us the importance of regular exercise as well as the splendor of the outdoors which has stuck with me and my siblings for our entire lives.
Both sets of grandparents were heavily involved in my life and very loving. Some of my best memories of my childhood were with them.
My paternal grandfather ran a very successful construction company and was a great real estate investor with a net worth in the millions. Growing up we always knew he had a lot of money and I always wanted to be like him. He lived very simply and if you saw him at work you would think he was a pauper by the way he dressed. He drove a rusty pickup to work wearing jeans and a T shirt even with a 7 figure net worth. It was always very important to him to look like an average Joe especially amongst his employees. He was well known at work for treating all of his employees very fairly and never looking down on anyone. I guess this made a heavy impression on me.
Do you give to charity? Why or why not? If you do, what percent of time/money do you give?
I contribute regularly to children's hospitals. Now that my net worth is so high, I plan on giving more.
Prior to a few years ago, I did not contribute as much given my extremely high tax rate which I considered as charity also.
Do you plan to leave an inheritance for your heirs (how do you plan to distribute your wealth at your death)? What are your reasons behind this plan?
That is a great question and I am unsure at this point.
I certainly will pay for their education with 529 plans. However, I do not want them to feel as though they don't need to work hard and I want them to find their own way.
I feel this is vitally important. I had to work extremely hard to be where I am at and this makes me respect money and how quickly it can disappear. I was never given cars or anything like that when I was growing up and certainly did not consider myself spoiled.