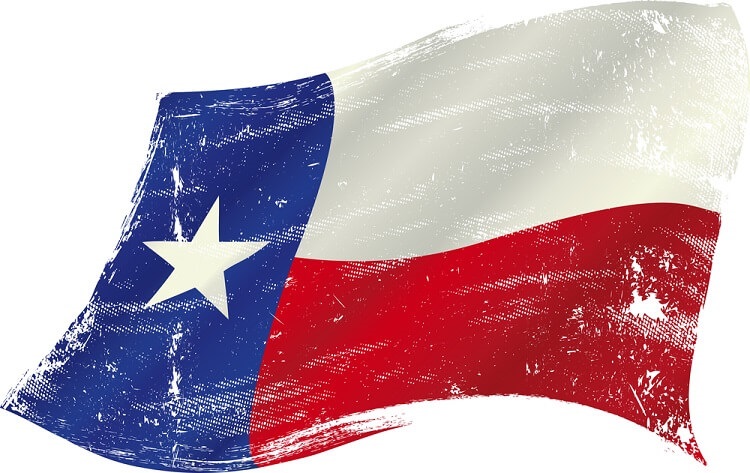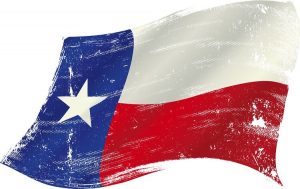 Here's our latest interview with a millionaire as we seek to learn from those who have grown their wealth to high heights.
If you'd like to be considered for an interview, drop me a note and we can chat about specifics.
Today we're talking with the blogger from Road 2 Eudemonia.
My questions are in bold italics and his responses follow in black.
Let's get started…
OVERVIEW
How old are you (and spouse if applicable, plus how long you've been married)?
I am 51 and my wonderful wife is 52. We have been married almost 28 years.
Do you have kids/family (if so, how old are they)?
We have two sons, ages 21 and 18.
Oldest will be a senior in college (Gig' Em) and youngest will be a freshman in college (Go Coogs).
What area of the country do you live in (and urban or rural)?
South. We live in a suburb of a major city in the Great State of Texas.
What is your current net worth?
$2.2 million. This is cash and investments only.
I do not count the value of our house or vehicles.
I am also not including the value of two 529 plans for the kids education. Adding all this in our net worth is $2.7 million.
What are the main assets that make up your net worth (stocks, real estate, business, home, retirement accounts, etc.) and any debt that offsets part of these?
Cash is $165,000
Investments is $2.05 million. Of that, $866,000 is in taxable brokerage accounts and $1.2 million in IRA/Roth IRA/401K retirement accounts.
Our house has a potential market value of $260,000 and our mortgage is $53,000. This is our ONLY debt!
The two 529 plans have a balance of $118,000. (Going down fast now that both are in college!).
The balance of $2.7 million are cars and personal effects.
EARN
What is your job?
My new job is a C-Suite position for a not-for-profit serving disadvantaged youth.
My wife is CEO (Chief Education Officer) of Family, Inc.
What is your annual income?
$125,000 for me (with my new job).
Priceless (memories) for my wife.
Tell us about your income performance over time. What was the starting salary of your first job, how did it grow from there (and what you did to make it grow), and where are you now?
I believe my first "real job" after college was $20,000 (take into account my age!) for an entry level position.
My peak salary was $260,000 annually, including an average 22% bonus.
With a job change I am currently making $125,000, which I was able to do because I am FI (financially independent).
I grew my starting salary by getting promoted and also relocating.
I have only had two employers (until recently). I moved up the ranks in a traditional manner – entry level, manager, director, executive and then C-Suite.
What tips do you have for others who want to grow their career-related income?
Work hard and play harder. Show how you are valuable to your customers (for the self-employed) or employer.
Improve your skills – I went back for my MBA at the ripe old age of 49!
Network with people – this is something I struggle with personally but I see it working every day (It's not what you know, it's who you know).
What's your work-life balance look like?
Better now that I have a new job with a higher purpose.
My former job involved a 2.5 to 3.0 hour commute (round trip). It also involved long days and some evenings with customer events.
My new job has a 1.5 hour commute (round trip). More importantly I am fulfilling a goal to join an organization with a greater mission in serving at risk youth. My work hours can fluctuate as needed and I can also work from home as I want.
Do you have any sources of income besides your career? If so, can you list them, give us a feel for how much you earn with each, and offer some insight into how you developed them?
We do not have any "side hustles" bringing in other income. The only other sources of income are from our investment portfolio.
I have started my own blog recently. I decided to start the blog to share the experiences of our journey to financial independence.
SAVE
What is your annual spending?
We spend our entire income! No, don't freak out. Money "spent" includes money we put into our retirement plans and taxable savings.
On average we have saved an average of 33% of our annual income.
With the salary change, our plan is to reduce this down to $125,000 (which will come by reducing savings and also with both kids out of the house).
What are the main categories (expenses) this spending breaks into?
In order of highest to lowest:
Investments/Savings (Retirement/Taxable Savings — remember – pay yourself first!)
Taxes (Income/Medicare/Social Security and Property)
College (expense but offset by 529 investments)
Medical (employer plan plus out of pocket. This has been higher lately with my wife's health issues)
Home/Auto/Umbrella Insurance (Shopping around now!)
Groceries
Charity
Auto (fuel, maintenance/repairs, toll road fees, registration)
Mortgage (this is our ONLY Debt! We refinanced at a low rate so no incentive to payback)
Do you have a budget? If so, how do you implement it?
We have a budget. I take the time to set it up one time a year and then review it maybe but not really. We are not big spenders on lavish things (we do not try to keep up with the Jones').
However, with the change in my employment (part of our financial plan), I have set up a better budget and plan to review monthly to check on it.
I know we may have to tap into some of the severance money I received but trying to avoid it.
What percentage of your gross income do you save and how has that changed over time?
On average we save 33% of my salary.
There have been low points (15%) and high points (50%).
In looking back, the low points are when we had a specific reason or we took our eye off the plan short term and then had to make it up later.
For the last 8 years we have been consistent between 33% and 50% savings.
What is your favorite thing to spend money on/your secret splurge?
We have no secrets! OK, maybe every now and then I will sneak out for a DQ Blizzard and pay cash so there is no money trail!
Our splurges have been vacations. Spring break or a big summer vacation. I am not talking month-long European or Martha's Vineyards style. We have had fun doing a NHL Hockey road trip once, went to the UK once (stayed at my brother's to reduce costs!) and a trip to Banff in Canada.
Most of our "vacations" are going to visit family since we live away from them.
Now that both kids are in college the 'splurge' will be quick three or four day weekend trips.
INVEST
What is your investment philosophy/plan?
Capital Preservation and dividend/income growth. Look at a long time period. We are not buy and hold nor are we market timers.
We have a financial advisor that manages our money (flat percentage of assets).
I used to manage our own investments, however, decided to change to hire an advisor for two reasons:
I was tired after long days in the office and could not keep up
My wife has no interest in the investment world so I needed a trusted advisor for her.
Thus, after a long search we found a great individual and firm that we trust and I have peace of mind that should I leave this Earth early, my wife will be secure.
What has been your best investment?
Could not really tell you. Our philosophy does not have Rockstars and it does not have Dead Beats.
We look at the overall results of the portfolio and do not get hung up on individual results.
What has been your worst investment?
Could not really tell you. Our philosophy does not have Rockstars and it does not have Dead Beats.
We look at the overall results of the portfolio and do not get hung up on individual results.
What's been your overall return?
Since 1996 we have averaged 6%. Of course, this covers bad years (like 2008 when we our return was a negative 28%) and high years (2003 was a positive 30%).
How often do you monitor/review your portfolio?
I have used Quicken since 1996. For banking I download at least 2 times a week – which also downloads investments.
For 2018 I will probably still review weekly until I know we are hitting our budget (due to job change) and then step back a little.
I have looked at Personal Capital but I am stuck in my old ways.
NET WORTH
How did you accumulate your net worth?
We paid ourselves first!
A Key to Success was setting up automatic deductions or automatic transfers! If you never see it in your routine bank account, you have a difficult (though not impossible) time using it. In the expense section of the interview I mentioned we saved on average 33% of my income every year.
Even when starting out, I at least contributed to a 401K plan (to get the employer match). As my salary grew, the goal was to hit the IRS maximum every year. When you get hired the first thing to do is set up an automatic amount for your 401K).
As my salary grew, we also saved in IRA's and Roth IRAs. When income restricted this, we just put the savings into our taxable brokerage account. These took the discipline to set up automatic transfers to the accounts involved. I set up automatic transfers for all these investments and treated it like a routine "expense" for budgeting.
At this time we have inherited no money, though I do know through managing my mother's finances there is an inheritance probable – but we are not considering that in any financial planning.
What road bumps did you face along the way to becoming a millionaire and how did you handle them?
"Bumps" is a good way to say it. My family has had a good life. By no means are we struggling but we have had some bumps have come up.
I have been through two "reorganizations" during my career. Financially we were prepared since we had good emergency funds available. Healthcare wise we qualified for Cobra health insurance so we did not have a gap in health insurance thank goodness.
My wife has had a major health issue recently (which appears to be under control). Diagnosis, surgery, treatment, recurrence, major surgery, more treatment, stabilization.
Mentally during these bumps it was about faith, family and friends. "F-Cubed" as I call it. We are lucky to have all three of these legs to support us and it is what got us through the most challenging time with my wife's health issue.
What are you currently doing to maintain/grow your net worth?
With the change in jobs comes a change in this area.
We are changing our expenses to reflect the lower salary.
We still plan to maximize the 401K investments.
I also have access to a health savings account now (H.S.A.), so I plan to maximize that out as well (thanks for FIRE bloggers who turned me onto this).
We sit down with our financial advisor at least one time a year and also call them often for various things to make sure we are on track.
Do you have a target net worth you are trying to attain?
We do not. I really did not have a net worth target to begin with. I just took the approach of paying myself first and one day we realized that our net worth was $1 million and then $2 million.
How old were you when you made your first million and have you had any significant behavior shifts since then?
Technically at 43 we hit $1 million (though at 41 we were close and then the 2008 crash hit which delayed it two years).
We have not made significant behavior shifts since then. We just kept up what was working and added in a financial advisor to keep us on track.
What money mistakes have you made along the way that others can learn from?
Network more. You hear it all the time – network, network, network.
I consider my working (and personal life) successful by my own definition (I don't care what others think honestly). My career progression was certainly helped by the small network of people I did have. I have observed that those who are savvy about their networking tend to have more opportunities in the long term.
What advice do you have for ESI Money readers on how to become wealthy?
Set up a Goal and have a Plan. When you are young doing this may not be sexy or exciting. Having said this, I did not practice what I am preaching.
I cannot say that we had a goal in mind or a plan written down. What we did have was a pay ourselves first and live within our means mentality. It is a blessing to hear your financial advisor tell you that you can spend a little more on fun things and still be fine in the end.
Don't worry about the Jones'. You know the saying "Keeping up with the Jones'." Well, you are not the Jones' nor should you want to be them. Be yourself.
We have been thrifty. We did not buy the latest new thing just because friends or neighbors had them. We did buy cars new and then we drove them into the ground for 8-10 years. Recently though we had to buy two cars at one time as a result of a natural disaster, so I bought them used and paid in cash.
By the way, it's ok to be a Jones as long as you know what all that flashy stuff is costing you and how it impacts your ability to achieve FI!
Don't just blindly listen to anyone. Especially around what your expenses will be after you retire. The old rule about needing 70% (or more) does not apply to everyone.
Start looking at your own finances and then look out to spending AFTER you retire – with no kids, hopefully no mortgage/auto loans, moving to a lower tax State, etc….
Know, or find someone who does, about social security, medicare, etc….For young people I know this seems like it is way far out on your timeline. I started really reading and asking about age 45 to make sure I got my head around these topics.
A challenge is that the rules of today will (notice I did not say might) change in the future. I had to find experts on these topics since attempting to read federal rules is mind numbing.
FUTURE
What are your plans for the future regarding lifestyle?
We are living our plans!
Our FI has allowed me to do something totally different. We have had a possible plan for a while and when I was reorganized out of a position recently, I took a severance package to live the plan.
I could have probably retired fully at 51 with the reorganization but I was not ready to. The plan involves getting into another line of work where we could live on half the salary and still be fine. The plan also involves tightening up the expenses a little.
So from 2018 to 2023 the plan is to work at a not-for-profit agency and help them strategically grow. Then, when our youngest son is done with his college in 2023 we plan to execute our full retirement plans.
What are your retirement plans?
We are planning to hit the road in an RV to travel the North American continent (Hi Steve @ ThinkSaveRetire).
What is funny is that we have never RV'd before. This will allow us to see the beauty of North America while living on a very modest budget that will allow us to extend our investments.
We know eventually age will require us to get a home base (we jokingly tell the kids their future house has to have room for us).
Plans financially involve strategic Roth IRA conversions to manage taxes primarily.
Our plan involves spending about $100,000 a year (OR LESS) and does not rely on social security income.
Are there any issues in retirement that concern you? If so, how are you planning to address them?
THE biggest concern for us is healthcare — and this is from a guy who worked in healthcare for a long time.
We have to cover ourselves from 57 to 65. My wife also has a pre-existing condition that we know will lead to higher than average premiums.
We have been looking at medishare programs that are out there, however, these programs are not "health insurance."
In our financial plan we have added in higher expenses for healthcare during this time.
MISCELLANEOUS
How did you learn about finances and at what age did it 'click'? Was it from family, books, forced to learn as wealth grew, etc.?
Mostly self-taught. My parents were both savvy with finances and investing, however, I never really sat down with them to go through things in detail or get advice. I do remember them saying "son, always pay yourself first."
In the days when the internet was a new thing, reading actual books, articles, and textbooks was the thing for me, now it is about reading blogs and researching online.
Who inspired you to excel in life? Who are your heroes?
Inspiration came from my parents and a small handful of volunteers in a youth program I was in as a youth (and I am still involved with as an adult volunteer giving back).
Those who I hold in the highest esteem are those who have and currently serve in vital roles, such as our military, first responders, teachers, etc.
Do you give to charity? Why or why not? If you do, what percent of time/money do you give?
Yes, we give to charity. Our philosophy is to give back a portion of what we have taken (no, this is not a political statement).
Our main charity is the church we belong to. Most of the church donations stay at the local church, however, a good portion is distributed to other agencies that help others.
We also give to other select charities (we use Charity Navigator to review). We do not measure, but between cash, materials or volunteer hours we provide to others.
Do you plan to leave an inheritance for your heirs (how do you plan to distribute your wealth at your death)? What are your reasons behind this plan?
No. Not only no, but hell no! 🙂
We have already told our two sons we plan to spend it while we are alive on this earth and their plans should not assume any inheritance. If we do have money at the end, it will distribute to our two sons (unless we change the plan).
All joking aside, our estate plan is very well thought out from a tax planning and overall net worth perspective. We are planning on IRA to Roth IRA conversions to manage taxes, not distributions, over the rest of our lifetime.
We have proper legal documents in place and have for some time now. Funny thing now that I think back – I "won" a free financial and legal review and that is how I started getting serious about planning (I did take up the free offer but went with different advisers in the end).