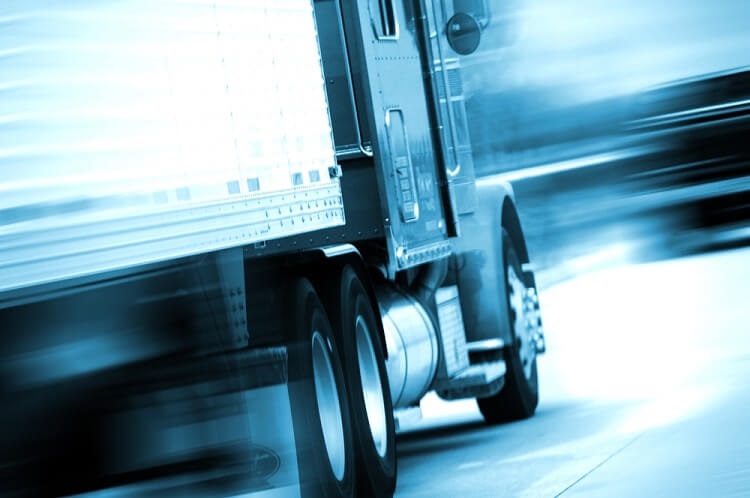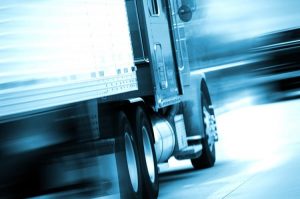 Here's our latest interview with a millionaire as we seek to learn from those who have grown their wealth to high heights.
If you'd like to be considered for an interview, drop me a note and we can chat about specifics.
My questions are in bold italics and his responses follow in black.
Let's get started…
OVERVIEW
How old are you (and spouse if applicable, plus how long you've been married)?
We are both 52.
She is three weeks older than I am, to which I remind her at every opportunity!
Been together since High School. Married for 29 Years.
Do you have kids/family (if so, how old are they)?
Two Girls, 27 and 25.
One married and one engaged, both college graduates, financially independent and successfully employed in the health care industry.
What area of the country do you live in (and urban or rural)?
South East United States, rural burbs of a large City
What is your current net worth?
1.5M
What are the main assets that make up your net worth (stocks, real estate, business, home, retirement accounts, etc.) and any debt that offsets part of these?
400K IRA / 401k
100K individual stocks
80K Cash
400K Primary Residence (Paid off no mortgage)
340K Beach Condo (Paid off no mortgage) Rent it a few months per year and it covers all expenses.
110K Rental Condo (Paid off no mortgage) Cash flows 10%
75K Vehicles / Misc. assets
EARN
What is your job?
Executive Management / Transportation Operations
What is your annual income?
220K + 20% Bonus and annual Annuity
Tell us about your income performance over time. What was the starting salary of your first job, how did it grow from there (and what you did to make it grow), and where are you now?
I attended a year of Community College and had no idea what I wanted to do.
I worked multiple part-time jobs, however my 1st full time job was at a local transportation company as a driver making $4.75 per hour.
I stayed vigilant, worked hard and was consistently promoted.
When my wife was expecting our first daughter she had a great job, however we both felt strongly about her staying home with her through her formative years, so I worked two additional part-time jobs while I grew my career as a manager. Family income at this point was probably 37-40K.
As my career advanced I gave up one part-time job and as the family grew my wife worked part-time sales and waitressing jobs around my schedule.
My company was acquired by larger national corporations a few times and through every acquisition over the course of 17 years I adapted, developed industry confidence, some might say, over confidence, and looked for opportunity that I thought my skillset was right for, and finished in that industry in a Sr. Management position making 80K plus incentives.
In the late 90's this specific industry climate was turbulent, and after several rounds of layoffs my number finally came up and I was laid off. Two young children, mortgage, not a lot of money saved, and essentially the only industry that I had known was not an option any longer at that level.
Thankfully, I received a generous severance package and through networking had a job in a similar vein of the Transportation industry within 45 days making 90K, thus double dipping on income for quite some time and we saved every penny.
Over the last 20 years I have remained in Industry #2 and have been promoted a few times to advanced regional positions to which my salary has risen to where it is now.
I moved for opportunity and spent many years living in the Midwest, the last several in the South East where we will probably stay.
My wife has an Associates Degree and has worked part time jobs around our children's schedules from Teaching preschool to selling Real Estate. She has a Doctorate in Common Sense.
What tips do you have for others who want to grow their career-related income?
I always felt as though I had to be sharper, faster, and more agile, as I did not have a college degree.
As I rose through the ranks and was asked, it was a bit awkward at first, however I started to realize that I was just as competent, even more so than most of my peers. What I may have lacked in collegial polish I made up for in tenacity, intelligence, and industry proficiency.
Frankly, I would not recommend my path to anyone, but I do believe that my drive to over-compensate gave me a competitive edge in business.
I am a believer in advanced education and ensured that my girls went to college and excelled in majors that made sense.
My tips for success would be to identify good mentors, work harder than anyone else and sign up for the tasks that no one else wants.
Always state your opinion when asked, be candid but respectful, and never compromise your integrity.
Also, be agile. I would not have done as well if I was not willing to relocate. It was hard, but it was worth it.
What's your work-life balance look like?
Pretty good considering that I have been a road warrior for 19 years, weekly travel is a pain and I am tiring of it.
However, I made a point to never miss one of my children's big events, plays, recitals, graduations, etc.
When you are home, be present and engaged.
Now that it is just my wife and I, she travels with me sometimes and we spend quality time together.
Do you have any sources of income besides your career? If so, can you list them, give us a feel for how much you earn with each, and offer some insight into how you developed them?
I like real estate.
When my daughters attended the same State University and we started looking at the cost of dorm living plus meal plans, we shopped and bought a nice house near campus. They lived collectively for 6 college years with friends and all paid rent which covered expenses and cash flowed 6%.
When my youngest graduated I turned it over to a management company and the flow increased to 15%.
I sold that property and have flipped a few.
We have a condo on the beach that we bought during the real estate downturn and rent it to the same snow birds for a few months in the winter and it covers all expenses, thus we enjoy it for 9 months for free.
We also own a condo that we bought cheap, rehabbed, and it cash flows 10% annually.
SAVE
What is your annual spending?
About 65K
What are the main categories (expenses) this spending breaks into?
Property Taxes / utilities / Insurance – 22K annual
We have newer cars, paid cash for them so no payments, minimal repairs, Insurance / fuel etc. 6K annual
Groceries / Eat Out – We like to eat — 14K
Travel – Daughters and family live out of state, I use a lot of airline and hotel points – 8K
Misc. property maintenance – 4K
Do you have a budget? If so, how do you implement it?
Yes, I have a spreadsheet that I developed, update it at least weekly.
My wife is very frugal and she handles all household bills. I handle all investments. We coordinate weekly and discuss.
This in my opinion is critical in a healthy relationship with a goal for FI.
What percentage of your gross income do you save and how has that changed over time?
Currently about 65% of net income.
When we started out we had nothing left over but it has increased with income.
The above-mentioned layoff 20 years ago scared us straight and we used the severance to pay down consumer debt, make a dent in the mortgage and always have an emergency fund of at least 6 months expenses.
What is your favorite thing to spend money on/your secret splurge?
Eating good meals, spending time with our family as they live far from us, and I love classic cars. I have had many however the market over the last several years has changed significantly and is way overpriced. Not sure that I will buy another one, but you never know…..:}
INVEST
What is your investment philosophy/plan?
We have less in the market than some may think prudent. I will continue to max my 401K and contribute to deferred comp, however I like tangible assets like real estate.
My goal is to buy a few additional rental properties over the next 5 years with a cash flow goal of 40K annually.
What has been your best investment?
Perhaps the college rental house as it was consistently cash positive, offset an estimated 60K in dorm related expenses that I never would have had a return on, plus it gave my girls and their friends a great environment to live together.
My best decision was marrying a partner who I can communicate honestly with and we share aligned goals.
What has been your worst investment?
New cars.
I usually buy a year old with low miles and still under warranty and get rid of them while they still have some value left, repeat.
What's been your overall return?
Overall – 10% +/-
How often do you monitor/review your portfolio?
Weekly
NET WORTH
How did you accumulate your net worth?
Learned to live on one income and as salary increased we did our best to control lifestyle creep.
Automated savings so that we did not spend what we did not see and stayed disciplined.
We paid off our mortgage on our primary home and it felt so good we decided to hunker down and pay cash for remaining properties.
Sent our children to State Universities as unless a specific field of study is desired, or they receive a scholarship or significant aid I did not understand expensive private tuition.
Married the most frugal partner on the planet. She keeps me in check.
What road bumps did you face along the way to becoming a millionaire and how did you handle them?
We probably could have achieved this a bit earlier however there are a few decisions that we made that prohibited this, however I have no regrets about.
First was the decision that my wife would stay home with our children while they were young. We went without her income, and it was not easy. However the personal investment to their quality of life was worth it in my opinion.
Second, we decided to pay their college tuition. We had rules such as GPA, behavior, caliber of major, but again, they did well and continue to make good logical decisions. This was something that we wanted to do for them to set them on the path to FI.
What are you currently doing to maintain/grow your net worth?
Will continue to work in this industry for a few more year and maximize savings. As said above we will likely purchase additional rental property to establish positive cash flow.
Do you have a target net worth you are trying to attain?
2.5M is the goal. Anything over 2M will work.
How old were you when you made your first million and have you had any significant behavior shifts since then?
50 and not really, other than as we age I think more about quality of life.
I am getting tired of the professional grind and look forward to stepping back and working part time doing something at my leisure.
I joke that I am one power point presentation away from working at Lowes.
What money mistakes have you made along the way that others can learn from?
New cars, lease cars, financing, credit card debt, 30 year mortgages, avoid all of the above.
It took us a bit, but we learned that these behaviors prohibit FI and suck the life out of you.
What advice do you have for ESI Money readers on how to become wealthy?
Live within your means and just because you can, does not mean that you should.
FUTURE
What are your plans for the future regarding lifestyle?
I may retain my current pace for another few years and transition to something part time, or if our goal is met retire completely.
I would like to learn how to be better golfer as I have never really had time to improve.
Some travel to see our children, some travel to see our country and the beauty that it has, maybe buy an RV.
What are your retirement plans?
Grow and protect savings, establish my goal of 40K cash flow via real estate, and draw 3-4% from investments.
Are there any issues in retirement that concern you? If so, how are you planning to address them?
Health Care and Social Security. I really wish we could figure this out as a country.
MISCELLANEOUS
How did you learn about finances and at what age did it 'click'? Was it from family, books, forced to learn as wealth grew, etc.?
My dad passed suddenly when I was 10 and I watched my mom struggle to figure it out without him.
She was a very prudent and conservative person. She believed in cash only and that if you don't have it you don't need it.
I do not subscribe to that completely as I do think that we should enjoy the fruits of our labor within reason, but aspects of her conservatism certainly left their mark on me.
I like to read this blog and several others.
I have had a subscription to Money Magazine for years and enjoy Dave Ramsey.
Who inspired you to excel in life? Who are your heroes?
My mom, my wife, my children and a few mentors that believed in me.
Do you give to charity? Why or why not? If you do, what percent of time/money do you give?
In the past had always found time to volunteer but recently have not had the time.
We consistently assist and support family members who need assistance and as part of my FI will spend time volunteering.
Do you plan to leave an inheritance for your heirs (how do you plan to distribute your wealth at your death)? What are your reasons behind this plan?
Not necessarily as our children have developed good habits and are well on their way to FI earlier in their life than us, but whatever is left is theirs and we have an established trust to ensure that.