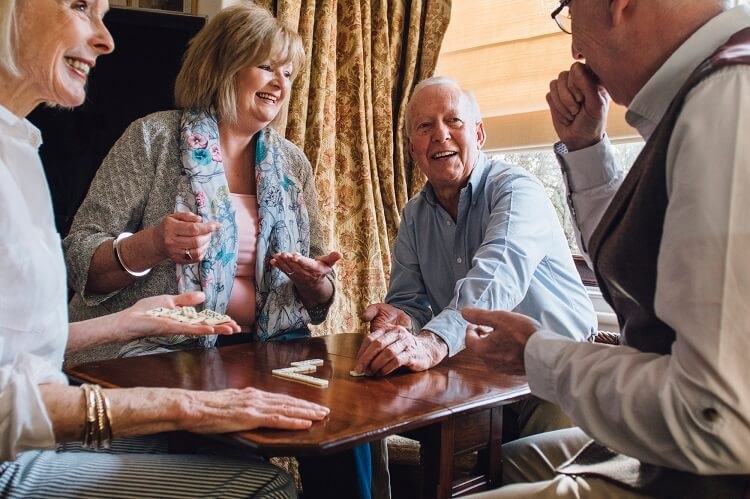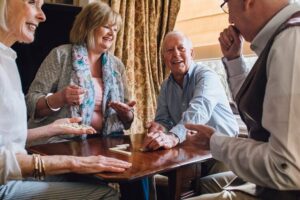 Today I have an update for you from a previous millionaire interview.
I'm letting three years pass from the initial interviews to the updates, so if you've been interviewed, I'll be in touch. 😉
Today we chat with two millionaires to see how their lives have transpired over the past few years.
We'll begin with Millionaire 216 who did an interview with me in 2013 for another site which I recently republished here on ESI Money.
As such, her update will serve as the longest time from initial interview to update that I've posted.
Her update was submitted in January.
OVERVIEW
I am a 74 year old female, life-time single. I live in a medium sized city in western North Carolina mountains in a TERRIFIC retirement Continuing Care Community (CCC).
I can't find my original millionaire number from the Wealth Lion site, but my ESI Money # is 216.
I worked as a registered nurse for 34 years in Michigan and northern California, and loved working as a nurse!!
NET WORTH
2013 NW was $1.623 million in Vanguard stock/ bond/ and money market funds.
2020 NW is $2.329 million in Vanguard Index stock/bond/money market funds plus Target Retirement Income Fund.
I still have no debts.
Growth in NW now is about $700,000 (not counting 270,000 I spent for a retirement community entrance fee and a car.)
At 70.5 I began Required Minimum Distributions(RMD) from IRA and annual income grew lots.
Before 70, I left investments alone to grow and lived on $1700/month in a small WNC city where this was doable.
I put $1000/month into savings for 9 years in retirement= $108,000.
Market growth increased stock funds considerably. I allowed stock allocation to stay near 40%.
I have needed to tap investments for a $28,000 new car in 2016, and $240,000 entrance fee into the CCC retirement setting.
My basic MO is — tap investments only as necessary for RMD's, cars, and large expenses.
INSURANCE
I had an at-fault auto accident in 2018, and was taken to small claims court. Because I had good auto and liability insurance, my out of pocket was less than $800.
I have since bumped up my umbrella insurance policy from $1 to $2 million to cover growth in NW.
I feel better with this increased coverage, because like all human beings I certainly make my share of mistakes.
EARN
I fully retired from paid employment at 55, and am now 74.
34 years working as a RN in Michigan and northern California in major medical centers fueled salaries that allowed me to be seriously persistent about saving and investing. I LOVED nursing as a career — it's people-rich and scientifically stimulating.
My UNEARNED INCOME in 2013 was about $41,000 from Social Security, a $15,000 annual pension, and investment earnings.
My UNEARNED INCOME in 2019 was about $90,000, because of RMD's and growth in earnings from taxable investments.
SAVE
From 2010 to 2019 I put $1000/month in automatic deductions into savings. Netted about $108,000.
Since moving to the CCC, I save anything I don't need but don't have a pre-set savings target — YET.
Charitable giving has been and is a very important endeavor for me for decades. I've tried to grow this amount each year of retirement using a donor advised fund (established from the sale of a house in 2006) and Qualified Charitable Contributions since I began RMD's.
2013 charitable = $6,400. 2019 charitable = $10,000.
Pre-pandemic I loved volunteering at local libraries, food banks, and as a high school math tutor at a Job Corps site. I keep waiting for a safe opportunity to resume math tutoring.
SPENDING
In 2013 I spent $29,000 (including taxes and charity).
In 2020 I will have spent about $67,000 for CCC, insurance, food, transportation.
The CCC fees are about $37,000/year. Income taxes for 2020 will be about $15,000.
INVEST
In my IRA I've changed investments to more conservative ones — Target Retirement Income Fund and Total Bond Market Fund.
My taxable account has stayed in domestic stock index funds and a money market fund for, as Michele Singletary says, a "life happens fund".
I chuckle now at my UPSET that the move to the Target Retirement Income Fund raised my cap-weighted portfolio expense ratio by 4 basis points (from 6 to 10 basis points). This is an example of sweating the small stuff. Since then the portfolio's expense ratio has come down a bit. I appreciate that it automatically rebalances and that decisions about where to remove RMD's are much simpler.
Opportunities Since 2013
I am calmer knowing:
I'm in a CCC that exceeds my hopes and expectations (even in a pandemic year).
I can afford to be here now and in the future.
Vanguard's Monte Carlo simulator allows me annual estimates of the income I can safely spend from the portfolio.
Challenges
The pandemic has been tragically dreadful for most of the world's health and economy. A number of my family members have gotten mild cases of COVID, though avoided hospital stays, so far. It takes dedicated persistence to keep up the COVID avoidance behaviors necessary.
In March 2020, as I entered the CCC, I had to dig deep for trust in my chosen asset allocation. The 2008 economy and market crash helped me with leaving it alone.
Plans for the Future
I hope to enjoy the delightful people in my new community. I look forward to seeing them mask-less! I hope to explore even more of western NC.
Keep up lots of exercise
Read, Read, Read
Return to donating blood
Return to volunteer math tutor at Job Corps
My Advice to Any Others Who Wish It
Be clear about your goals that require finances
Live below your means persistently
Save enough for "life happens"
Invest in assets that can earn for you
—————————————
Next we have Millionaire 3.
Yep, one of the OGs himself!
This update was submitted in December.
As usual, my questions are in bold italics and his responses follow…
OVERVIEW
How old are you?
I am 43 and my wife is 40.
We've been married for 15 years
Do you have kids?
We have four children ages 11, 9, 6, and 4.
What area of the country do you live in (and urban or rural)?
We live in an urban area in the NE part of the country.
What was your original Millionaire Interview on ESI Money?
I am part of Millionaire Interview 3 from December 14th, 2016.
Is there anything else we should know about you?
Nothing that won't come out in the questions below.
NET WORTH
What is your current net worth and how is that different than your original interview?
Our current net worth is at $5.25 million which is $3 million more than my original interview when our net worth was $2.3 million.
What happened along the way to make these changes?
Our income didn't change drastically, but we continued to invest at least 50% of our income.
I think the consistency of investing, compounded with the amazing returns from the market have contributed to the change in our net worth.
Since our original interview, we have also been able to defer more of our income from taxes in a defined benefit pension plan.
We have also sold our last rental property as it was too much to manage.
What are you currently doing to maintain/grow your net worth?
We continue to maintain our salaries at good high paying healthcare jobs. We haven't seen much of an increase, but we haven't increased our spending either.
We continue to invest in the market and minimize taxes. About 99% of our investments are in index funds.
EARN
What is your job?
I am at a director-level position at a different pharmaceutical company and my wife is a part-time physician contracted to work 80 hours/month.
What is your annual income?
My base salary is about $240k with a bonus of 23% every year and equity granted every year equivalent to about 20%. Total compensation is around $350k not including any 401k match or health benefits. This is about $70,000 more than the original interview.
My wife earns about $200k working part-time. She earns no benefits whatsoever (no health insurance, 401k match, etc). She also lost her work-from-home job that she had during the last interview. She is earning about $50,000 less than the last interview
How has this changed since your last interview?
All together, we are earning approximately $20,000 more than our last interview in 2016.
I have increased my salary by $70k, but my wife has lost about $50k in income primarily due to COVID.
Have you added, grown, or lost any additional sources of income besides your career?
We used to earn rental income, but we were not meant to be landlords, so we sold the property.
We put it up for sale in August 2019, and it finally sold in March 2020.
Coincidently, the market was crashing, so I took the proceeds and invested a lump sum in an index fund. It has returned handsomely.
We have no other income besides our career.
SAVE
What is your annual spending and how has it changed since your interview?
Our main expense continues to be our home. We only have about 6.5 years left on the mortgage. We have the funds to pay it off, but rather keep it in the market.
We still have a small student loan balance, but the rate is low.
We own the same cars as the original interview and own them outright.
We don't keep a budget, but we don't spend frivolously.
Our biggest expense are vacations as we've started to travel internationally. We set aside $12-15k per year on vacations for our family of 6.
We also give to our Fidelity Donor Advised Fund every year in the amount of $30-50k. Our current balance in our fund sits at $460k (not included in net worth).
INVEST
What are your current investments and how have they changed over the years?
Assets:
Primary home: $740k
Retirement Accounts (SEP, 401k, Roth, Traditional IRA, HSA, Pension Lump Sum): $3.4 million
Taxable Investment Accounts: $600k
Real Estate Crowdfunding: $75k
529 Accounts: $548k
Cars: $36k
Cash: $100k
Donor advised fund: $460k (not included in net worth calculation)
Liabilities:
Mortgage: $250k
School Loan: $33k
What happened along the way to make these changes?
Consistency and automation.
Every week and month, we have a portion of our income going into our investment accounts.
Time in market is better than timing the market.
MISCELLANEOUS
What other financial challenges or opportunities have you faced since your last interview?
No major challenges financially.
My wife has lost some income due to COVID, but thankfully, it hasn't impacted our goals much
Overall, what's better and what's worse since your last interview?
We are more financially secure and closer to a goal of retiring early.
I'd like to retire at age 50. If all goes well, according to my projections, we would have a net worth of about $9 million at that point.
Anything can happen between now and then, and I have a lot of exposure to the markets. If the markets crash, this would delay our early retirement plans, but I don't mind the work, so I may work until I'm 55 in order to receive health care benefits.
We feel that our kids undergraduate education is about fully funded. Since my wife and I went to graduate school, we would like to help them with that as well.
Personally, I'm not looking to climb the proverbial corporate ladder. Over the past 5-6 years, I have been able to manage a healthy work-life balance. Since my kids are young, that continues to be our primary goal.
When my youngest becomes a teenager and no longer enjoys our company, I may pursue higher positions, but my wife and I are comfortable with where we are in our careers.
What are your plans for the future?
My wife and I will continue work for the next 5-6 years, but will also maintain our work-life balance.
We'll continue to invest regularly.
We'll continue to enjoy this time with our kids both at home and by taking vacations.
Our goal is to live in the moment now and create memories that will last a lifetime.
Given that you have a bit more wisdom and experience, what advice do you have these days for ESI Money readers?
One thing I struggle with is seeing my peers buy nice homes and cars. I know I shouldn't feel that way, but I'm human.
I'm glad we didn't buy a million dollar home. We can certainly afford it. I say this because while most readers may not earn a household income over $500k, the point is that we don't live a $500k lifestyle. We drive cars from 2012 and 2013. Our home was purchased for $630k.
That said, the goal for everyone should be to live way below their means and invest the difference. If you can earn more, go for it, but balance it with family duties and responsibilities. We live a very fulfilling life and I hope that we can continue this in the days to come.