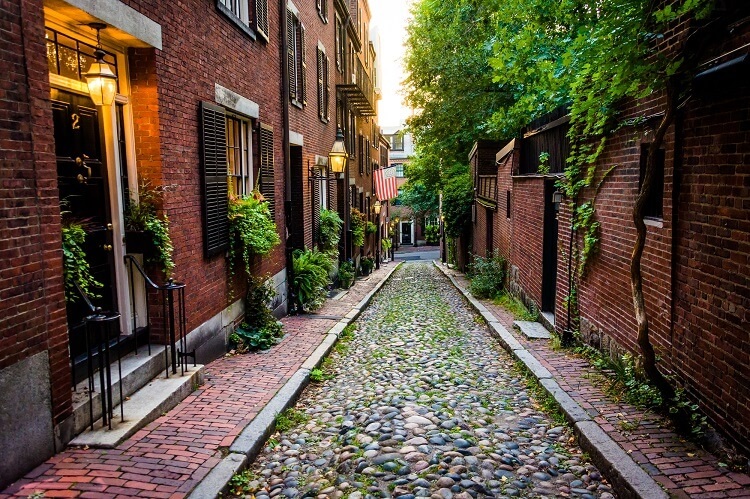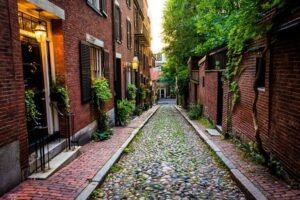 Today I have an update for you from a previous millionaire interview.
I'm letting three years pass from the initial interviews to the updates, so if you've been interviewed, I'll be in touch. 😉
This update was submitted in March.
As usual, my questions are in bold italics and their responses follow…
OVERVIEW
How old are you?
I am 58 and my wife is 56.
We've been married for about 28 years now.
Cliche, but damn, time really does fly by.
Do you have kids?
My kids are 26 and 27.
My youngest son is working in Las Vegas and is doing very well in cyber security.
My older son isn't doing quite as well at his career yet but, I'm happy that he's local.
As someone that is a huge advocate of educating young people in investing, I find it frustrating that my kids don't care to listen to my advice. Big surprise right? LOL.
My youngest son questions why I talk about money and investing so much and isn't interested in engaging in many discussions. Perhaps, he thinks that I'm questioning how well he's doing.
My oldest son, quite frankly, is just getting by and doesn't have much to save.
Both will put as much as they can into their 401K to get a full match. So, that's good. They are both good kids and for that I'm very grateful.
What area of the country do you live in?
I live in Massachusetts…about 20 miles north of Boston.
What was your original Millionaire Interview on ESI Money?
I was Millionaire Interview 117.
Is there anything else we should know about you?
Ha! Well really nothing special.
As a matter of fact, I don't think that I'm any brighter than average. I seem to have to work hard at things to be just average — sports or otherwise.
I was by no means born with a silver spoon in my mouth — quite the opposite actually. When I was a kid, we were on welfare and I remember those huge blocks of cheese! But, throughout my life, I have had family that was supportive.
All of my success in life is basically due to two things — My family and my motivation. I had wonderful grand parents and extended family that helped me when my mom wasn't able to.
NET WORTH
What is your current net worth and how is that different than your original interview?
My current net worth is about $3.4M+ ($2.2M previously- 3 years ago).
What happened along the way to make these changes?
Just before I did my first interview I made a good amount of cash from the sale of some stock options. I worked for a small company for about 13 years. Ultimately, we were acquired and my stock options were paid out.
Shortly after my first interview, I decided to pay off all of my debt which included my mortgage and all of my loans. My loans were at good rates but I wanted to eliminate all debt. Honestly, I was just getting tired of making monthly payments. I don't mean to be smug — I just hate paying bills every month. Although I have no debt, it's amazing how many bills I still have — home and car insurance, real estate taxes, excise taxes on cars, cable, cell phones, etc.
Bottom line — There are several reasons for the additional net worth.
We continued saving and maximizing our 401Ks of course.
During the early part of the pandemic, as the market was crashing, I did pull out a bunch but. Then, I bought back in when the market was close to it's low. I got lucky and it worked out. I still have a large conservative position that isn't in market/ETFs but at my age volatility is a big concern.
$1.155M Cash/Brokerage
$1.232M Retirement accounts (IRAs, 401K)
$737K Home equity
$290K Significant assets — Collectables/Cars/etc
What are you currently doing to maintain/grow your net worth?
We really haven't been spending much lately so we're just maxing out our 401Ks (about $26K each) and putting about $4K/month into our brokerage account.
Covid really messed up much of our travel plans and some potential home improvement plans.
EARN
What is your job?
I'm a Sales Manager high tech company and my wife is still in retail as a manager.
What is your annual income?
Me: $275K OTE (On Target Earnings)
Wife: $50K
How has this changed since your last interview?
My income went up a tad, my wife's went down a bit. Both of us have new jobs.
I've gone through another acquisition and now work for a much bigger company. So far things are going well and I have no plans of retiring early.
My wife may stop working soon as the hours are just horrible.
Have you added, grown, or lost any additional sources of income besides your career?
Not really, maybe more returns from investments but those go right back into my account and are reinvested so I don't even see that money — except at tax time. 🙁
SAVE
What is your annual spending and how has it changed since your interview?
This hasn't changed — we don't track our annual spending. I have done detailed breakdowns of our bills but we don't have a budget.
I've eliminated as much as we're willing to forgo and although I watch our expenses closely — we save first and then don't worry about the rest too much.
We charge as much as we can and I check our statements frequently. Matter of fact I just charged our entire annual car insurance as an example.
We make over a thousand dollars or more in cash back each year and we pay our bills in full every month.
What happened along the way to make these changes?
Covid certainly changed things.
Fortunately I never stopped working although my wife did for a while while retail stores were shut down.
Although we're doing more now, we didn't do much for quite a while. Tennis clubs and gyms were shut down for months as well as restaurants around here. We did do more weekend hiking while my wife wasn't working so that was really nice. I hate wearing masks so places that required them were not interesting to me — I just feel so claustrophobic. So bottom line we just weren't spending much.
We recently had great trip to visit my son in Las Vegas and we'll likely start traveling more as long as Covid restrictions don't get worse.
Ironically and honestly — now that we're doing well and have saved a decent amount — I find myself becoming more frugal than before in many ways. We aren't really worried about spending money when we do go on trips or when we're out with friends but I think a lot more before shelling out money these days.
INVEST
What are your current investments and how have they changed over the years?
I am now fully managing all of my money for the better or the worse. No financial planners. I've gone sour on them.
My philosophy is to keep about $1M in cash/short term assets and everything else will go into the market — mostly ETFs/mutual funds in indexes — S&P and Nasdaq. I'm not a fan of international ETFs and I have very little in bonds currently.
I'm fine with the diversity that's provided by VOO and VONG. I have some other funds that are part of my 401K but everything else is in VOO or VONG with a few stocks that a dabble with (less than 5% of net worth).
I don't know if keeping ~$1M in cash or cash equivalents is the wisest move especially now that inflation seems to be so high but I feel the need to maintain a solid base in case the world/market gets more wonky!
What happened along the way to make these changes?
I realize that my chances of out performing the market are practically zero so I do little with stocks.
The intrigue of getting in early on the next Apple, Tesla, Google, etc are enticing but just hasn't worked for me. Even my investment in NVDA which was doing super well is quite a bit off my highs in the last several months.
MISCELLANEOUS
What other financial challenges or opportunities have you faced since your last interview?
Not much change.
My new company is publicly traded and we have an ESPP that I'm participating in but I'm limited in the amount I can contribute.
Overall, what's better and what's worse since your last interview?
I think my investments have done well up until this year but they've bounced back well recently which is amazing considering inflation and the Russia/Ukraine war.
I like my new company and things seem to be going well so far. Health wise I'm starting to feel my age a bit and that concerns me. I need to continue getting to the gym but more than that I need to change my diet. This is so frustrating for me as I love food and don't eat as well as I should all the time. This is one area where I need more discipline.
We finally set up a trust! Yeah it took us a lot of years but we finally bit the bullet.
For those of you that haven't done a trust there are lots of things to consider especially if you have little kids. We first looked into getting a trust when our kids where young…so this has been one of my biggest procrastinations for sure! Once you complete the trust itself you have to actually fund the trust which is a bit of a pain. So we're mostly done…our most significant funds are now in the trust or 401K/IRAs.
What are your plans for the future?
Although I'd probably be further ahead if I was 100% all in the market I don't feel comfortable putting everything in the market at my age as I mentioned. I'll probably keep close to $1M in cash/short term assets. Maybe when high yield savings get rates up I'll throw some more in that account.
I did put some money in iBonds which are over 7% currently but the government limits us to $10K each per year so we only have $40K invested so far.
As far as other things — now that Covid seems to be behind us we'll do more traveling I'm sure.
We've been struggling on whether to update our current house or move but neither option is exciting to me…my housing needs are minimal but my wife is pushing for change so we'll see.
Several of our friends have already relocated but it's something we just can't decide on as most of our family is in this area too.
Given that you have a bit more wisdom and experience, what advice do you have these days for ESI Money readers?
All in all my wife and I are very fortunate. We've worked hard and have had good opportunities in our lives.
That being said the last couple of years have been terrible in many ways, and for many people — mainly due to Covid and other things such as the horrible situation in Ukraine. Why would I go into this? Because all of the money in the world doesn't fix these problems and no matter how much we have or acquire there are many that are worse off — I won't lose sight of this.
Although my net worth has gone up I don't feel all the enjoyment I thought I'd have. No, I'm not being a downer — I'm saying that feeling great is not dependent on wealth alone.
I love that my wife and I don't worry as much about money. It's great to know that if something was to happen to one of my sons, family or friends we might be able help financially — that is a very nice feeling. Also, we're very grateful that we have enough money to give to charities.
As I continue to get older (can't stop this getting old thing) and think about ESI I believe that each segment is hugely important. Looking back, I think that I could have done better in each of those buckets. I could have invested earlier and been more consistent.
However, life is not just ESI. People have to live, explore and hopefully spend lots of time with family and friends. Many of us have kids and want to explore the world with them. We'd like to have a nice home to settle in after a long day's work. All precious things.
You can't live a good life with ESI alone…that's pretty obvious. Duh. And I realize that some people just aren't dealt a fair hand in life, whether it be health problems or other challenges. We need to help them.
Finding that balance and living a good life is the hard part. Heck, I'm no expert. I can assure you of that. But, I hope that I can reach a few younger people who are just starting out and have some impact.
I'm not going to insist that you stop buying a coffee every day at Starbucks or skip going out to lunch everyday with coworkers; but if you do cut back, it may save you tens of thousands by the time you are in your 50s. Be smart about these types of things. Enjoy a lunch with friends, get a drink after work on occasion.
But, do you really need that $1200 phone? That leased BMW? Do you really need to go out to dinner 5 times a week? Learn how to cook! Learn how to do some home repairs. Change your own oil.
Get a side job so the wife can be with your kids. Go on some nice trips with your family — those times are precious and don't assume that there will be more time to come…Or we'll do more later.
I honestly don't care for many of the books that people have recommended on this blog (sorry) but I encourage people to read as much of Jim Rohn's material as you can find! I've never met him but he has old recordings that are amazing.
Here are some of his best quotes that I completely believe are life changing:
"Learn to work harder on yourself than you do on your job. If you work hard on your job you'll make a living, if you work hard on yourself you can make a fortune."
"Don't wish it were easier, wish you were better. Don't wish for less problems, wish for more skills."
"When you know what you want, and you want it bad enough, you'll find a way to get it."