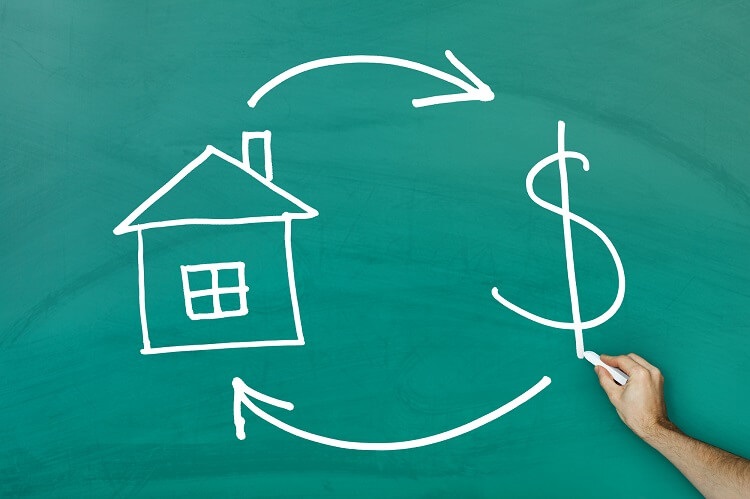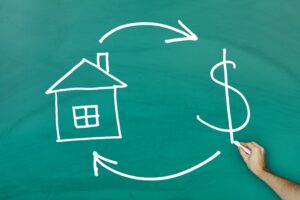 Today I have an update for you from a previous millionaire interview.
I'm letting three years pass from the initial interviews to the updates, so if you've been interviewed, I'll be in touch. 😉
This update was submitted in July.
As usual, my questions are in bold italics and their responses follow…
OVERVIEW
How old are you?
I'm 49 and single.
Do you have kids?
No children.
What area of the country do you live in (and urban or rural)?
I live on the West Coast in a large city.
What was your original Millionaire Interview on ESI Money?
NET WORTH
What is your current net worth and how is that different than your original interview?
$4.9 million.
It was $3.5 million four years ago when I did the original interview.
What happened along the way to make these changes?
Not a lot has really changed since my original interview in this regard.
I had a promotion at work, which I'll detail below.
Still mostly the same formula of working, saving and investing.
Coming out of Covid I do actually want to spend some more.
What are you currently doing to maintain/grow your net worth?
Still working for the man. Lol.
Really, it is plugging away with the same formula. Still investing in my rental properties, real estate syndications, stock market and some other areas.
EARN
What is your job?
I got a promotion soon after my original interview as my boss left and I became the CFO of my Company. This has kept me engaged much more, although my Company has had some struggles and my previous position wasn't really replaced so I am still doing some of my previous work duties.
However, I realize now that I probably should have focused more on getting to this level earlier in my career.
What is your annual income?
Approximately $330k, although that has a chance to go higher with larger bonuses.
In 2022, I expect to finish at about the $400k level due to those larger bonuses.
I get additional passive income of about $60k from syndications, $7-$8K from dividends on my after tax stock portfolio, and about $40k from the 2 apartment buildings that I own.
How has this changed since your last interview?
My compensation from my job is about $100k more per year with the chance to go higher this year – maybe $175k more this year than what I was making in 2018 when I did the last interview. It goes to show the income side of the equation is super important, because you can't really make that much of a difference just by saving and 2022 has reminded us that the investment side of the equation doesn't always work out so well every year.
I think if you live in a City you really have to explore your options for getting a higher income. I had really plateaued in my compensation and career and things had gotten stale for me. It worked out for me as I was able to stay at my Company, which I like and eventually get a bigger role, but I probably wasted 4-5 precious years. I am glad I didn't throw in the towel and retire before I got promoted though, especially since COVID hit and I was glad to work through that.
Have you added, grown, or lost any additional sources of income besides your career?
Not really. Between my job, my two rental properties and my other investments that is enough for me.
However, if I do retire that leaves me with plenty of time to do something else that I haven't developed yet. I do have some ideas for part time work after I retire, but I need to explore those more
SAVE
What is your annual spending and how has it changed since your interview?
It is $85-$90k, although $31k is my mortgage, which I will have paid off in 2022.
My spending was less in 20-21 due to COVID, although it is growing now. My travel, eating out, clothing, entertainment and other items in my budget took a big dip. Now with inflation, I am starting to spend more in 2022.
Also, I am not so big on keeping my budget in check at this point as I think I can spend a little more based on my financial situation. I feel like I missed a little bit of life in 2020 and 2021 so some splurges are in order as you can't take it with you and I have worked hard to get to this point.
Living in an urban area where I drive little, I never spent much on transportation, but I finally replaced my 18 year-old car. Soon after the first interview it became obvious to me it was more of a liability and wasn't worth it anymore. Carmax offered me all of $400 for it. It still not only had a CD player, but a tape deck too. Kinda embarrassing getting that offer since that was basically a junk yard price.
I ended up selling it for $650 to another Carmax like place and bought a new Mazda CX-5. I was thinking it I should get a used car since I don't drive much, but I also wanted the latest technology and it wasn't that expensive of a car. Since I only seem to get a car every couple of decades I figured I would splurge a little.
Paying off the mortgage is a big accomplishment for me. I could have paid it off earlier, but it is nice to get it out of the way before I hit 50. Also, I thought once I hit $4M in financial assets (basically my net worth not including my home equity), I'd basically be in "fu" money territory. At the end of 2021, I was almost there, but my net worth like everyone else has taken a dip in 2022.
Also, inflation has probably increased my numbers a bit. I knew a year like 2022 was coming where I would be treading water, but that is okay.
I also fear a little bit once I am not working that my spending will increase even though I have planned for some of that.
INVEST
What are your current investments and how have they changed over the years?
Brokerage Account (Index funds, stock, and cash): $600k
401k and IRAs – $800k
Syndication Investments – $1.2M
Rental Real Estate Equity – $1.0M
Primary Home: $1.3M
Crypto – $50k
I refinanced some of the equity out of rental properties. I used some of that to invest in more real estate syndications and some to renovate and add another unit at one of my rental properties, which I am in the middle of and hope to complete by the end of 2022. The inflation in the construction world had hit me pretty hard here, but it was really the right time for this as the area is really coming into its own. Ideally, I would have done this when I was retired, but the timing didn't quite work out.
I think I got a little FOMO with Crypto and I knew I was speculating. I thought I was at a level that I could put a little money in more speculative investments. Unfortunately, I am currently underwater on it after being up pretty nicely for most of 21. That is how it goes and I don't plan to add much here as it really isn't my thing. I'll hold on to it for a while though so no plans to sell it.
I think I have enough syndications as I want now. I think I'll keep this around the $1M to $1.3M in the future. Right now, I am dollar cost averaging into the stock market with any excess investment dollars I have. The real estate syndications are not liquid and make for a bit of a mess at tax time, although they do provide quite a bit of cash flow and my returns have been quite nice. It has been tougher to find decent investments as of late however.
MISCELLANEOUS
What other financial challenges or opportunities have you faced since your last interview?
My medical costs have gone up quite a bit. I think some younger potential retirees just assume they'll be in good health forever, but age does catch up to you at some point even if you take care of yourself quite well.
The financial markets have boomed despite Covid for both stocks and real estate. 2022 has been more challenging and if there is a recession there may be good opportunities for investments going forward that we haven't seen in a while.
I did set up a Donor Advised Fund after my interview and I think I have this blog to thank for that. It was great to avoid some capital gains taxes and get a nice charitable deduction and be able to give to some of my favorite charities into the future.
Overall, what's better and what's worse since your last interview?
Well, financially I am much better off. Definitely, career wise I am in a better spot. If I had not reached the CFO level, I feel like I would have retired too early and not reached my potential.
On the downside, I am older and I feel personally I didn't grow too much the last few years. I think some of that is the sign of the times, but also I have a little reduced energy. I have arthritis in my foot and my knees so I can't do half-marathons or even jog much anymore. Seems like once I hit 45, medical issues cropped up. I had some skin cancer removed from my face and have some high blood pressure that runs in my family that caught up with me despite me being in pretty good shape.
What are your plans for the future?
That is really the question. I am strongly considering retiring in 2023. However, I really haven't started getting into the nitty gritty of what I would do exactly once retired. You need to have some purpose, so I need to figure that out. I plan to take the summer to sit down and really evaluate things. I do think I will stay busy, but I'd like to find a passion project or two to really keep my interest and have a solid reason to get excited to get up in the morning.
I noticed I said in my last interview that once I hit $3M in financial assets/investments that everything after that would be gravy. Now I have moved the goals posts to $4M. Some of this is inflation, some is my lifestyle creep and I guess some is just my appreciation for a bigger safety buffer. I guess you could say that I am guilty of one more year syndrome too, which I hope I can avoid.
I mostly just need to figure out my post retirement life and I think I'll be more comfortable with the numbers. I am sure I'll work doing something so that should help whatever anxiety I have about cutting the rope.
Given that you have a bit more wisdom and experience, what advice do you have these days for ESI Money readers?
I really think it is to focus and then think big. I say this because I didn't always do this.
It is good to take some time and set some big goals and really think about why these are your goals and how you are going to achieve them. It is very easy to get distracted in life and get away from this. I think a lot of people don't think big enough and when I see the successful people around they tend to think big. Not all have big egos, although quite a few do. Keeping the big picture and big goals in mind is key in my mind.