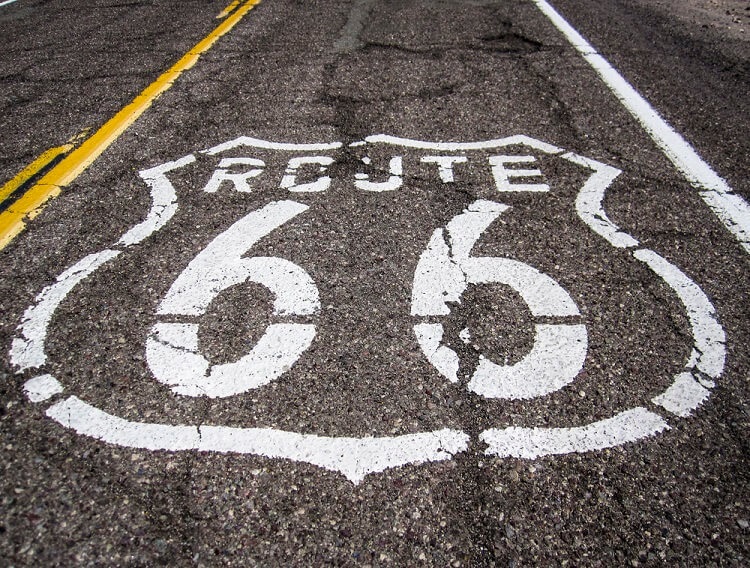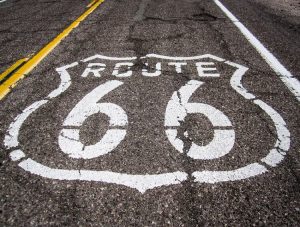 Here's our latest interview with a millionaire as we seek to learn from those who have grown their wealth to high heights.
If you'd like to be considered for an interview, drop me a note and we can chat about specifics.
My questions are in bold italics and his responses follow in black.
Let's get started…
OVERVIEW
How old are you (and spouse if applicable, plus how long you've been married)?
45 – Single
Do you have kids/family (if so, how old are they)?
No children.
What area of the country do you live in (and urban or rural)?
Live in an urban area of a large city on the West Coast. Grew up in suburban areas of large cities on both coasts and went to college in a small city in the Midwest.
What is your current net worth?
$3.5M, although I tend to focus on just the investable asset portion which is approximately $2.7M since my home equity makes up a large chunk of my net worth.
What are the main assets that make up your net worth (stocks, real estate, business, home, retirement accounts, etc.) and any debt that offsets part of these?
Brokerage Account (index funds, stocks and bonds): $425k
401k and IRAs – (mostly index funds): $550k
Syndication Investments (mostly RE): $475k
Rental Real Estate Equity: $1.2M
Primary Home (Townhouse): $1.0M
Mortgage on Primary Home: ($120k)
A few notes on this:
For my primary home and rental real estate equity, which consists of two small apartment buildings, I subtract out potential selling costs as well as some potential taxes as all the real estate has appreciated even though I know I could 1031 the rental property. Sometimes I can't believe the real estate valuations and try to use conservative values to begin with.
Everyone is probably seeing the townhouse valuation and wondering how I could spend so much on a residence but should realize it has more than tripled in value so I didn't pay anywhere near that amount.
Finally, the syndication investments could be worth more (and hopefully are) as they are not valued in any way but rather my cost.
EARN
What is your job?
Controller – Financial Reporting Executive
What is your annual income?
Approx. $225k from my job (another $90k or so from dividends and interest, rental real estate and syndication investments).
Tell us about your income performance over time. What was the starting salary of your first job, how did it grow from there (and what you did to make it grow), and where are you now?
Started with one of the public accounting firms out of college, which is great experience because you get to work with a variety of different companies and get a lot of exposure early in your career.
After a few years, I went to work for one of my clients in a demanding job but it turned out to be pretty lucrative especially for someone in their mid to late 20's as my income soared here.
After about 6 years I got pretty burned out though and ended up taking a year off and traveling around the world. Not the best career move, but I wouldn't trade that year off as I did a lot and went to places I never would have if I waited until I was done with my working career. Even though I was never too materialistic, seeing people in poor countries enjoy life without many material possessions had a lasting effect on me.
Luckily I did this before the great recession and got a job that was a little less stressful. I took an income hit from my previous job, but have been able to grow it over the years.
During this time I was able to buy my two rental properties (2011 and 2013) and focus some on my investing rather than just my job, which would have been very tough in my two earlier positions.
What tips do you have for others who want to grow their career-related income?
I may not be the best person to give advice on this since I probably could have grown my employment income more over the last decade if that was what I focused in on. However, I will say that if you are at a Company a while, you do need to push the envelope on compensation here and there.
You have to be careful, but I told my boss one time I had an interview for a position similar to his and I only told him because I didn't want to make up an excuse as to where I was that morning and I knew I was blocked by him at my Company for a similar role. Low and behold I got a very nice raise and bonus that year. I know it was not a coincidence.
Recently I have done the same thing as I turned down a role for much more money and told him about it and how the market is really crazy now. Again, you have to have the relationship to do this and I wouldn't do it if I was interviewing for similar roles as to my current position.
What's your work-life balance look like?
Fairly good, although I do work quite a bit at times and tend to tire much more easily now. Part of this is getting older and part of it is a little career burnout. Luckily, I have had the same management team underneath me for many years that I have hired and mentored and they make my job much easier.
Do you have any sources of income besides your career? If so, can you list them, give us a feel for how much you earn with each, and offer some insight into how you developed them?
Right now, it is just my rental real estate. I have a strong property manager which is key, but it still takes a little bit of work to asset manage the properties like oversee some major construction, work with the property manager, and do some accounting.
I do enjoy it though as the appeal of having my own little tiny business and real estate empire appeals to me after working as an employee for so many years. I know some people are afraid of real estate which is fine, but I think the key is to have a strong property manager (which can be tough to find), and be in the right tenant niche and income level and be in a gentrifying area.
Also, for many years I rented out my extra room in my townhouse to friends. At first I really needed to do this since I was house poor, but over time I always had friends proposition me since I had a nice place, housing is expensive here, and my place is plenty big enough for two people not to get in each other's way. This worked out well over the years and became a nice little extra source of income.
SAVE
What is your annual spending?
Not including income taxes, it is approx. $78k – $80k. However, approx. $30k of this is my mortgage which has 4 years left.
For my retirement budget, I'll have to add medical insurance and income taxes and a fluff factor for lifestyle inflation and one-time expenses.
What are the main categories (expenses) this spending breaks into?
Mortgage: $31k
Property Taxes: $6k
Utilities and HOA: $7k
Prop. Ins.: $2k
Housekeeper: $2k
Transportation: $2k
Grocery and Restaurants: $10k
Entertainment: $4k
Travel: $5k
Hobbies/Misc.: $3k
Clothing: $2k
Charity: $2k
Dog: $2k
Do you have a budget? If so, how do you implement it?
I didn't do a formal budget until last year as I was pretty good at being disciplined and not wasting money. However, it did make me realize where I was spending some more money than I thought so it has been a good exercise. I simply monitor on a spreadsheet. I've been too lazy to do Mint or Personal Capital.
What percentage of your gross income do you save and how has that changed over time?
Counting my investment income, I am around 45% give or take. Income and payroll taxes takes up about the same as my spending.
What is your favorite thing to spend money on/your secret splurge?
I definitely have some bad spending habits.
As a single guy I spend a fair amount on sports tickets, concerts, meeting friends at bars or restaurants, etc…
I drive an 18 year old car, which is getting to be in "beater" status even though it is still reliable, but I live in an urban area and drive very little and I like having a car I don't worry about getting dinged or scratched.
However, I tend to justify my spending on more fun and frivolous items by telling myself I save money on my car, which isn't really right.
INVEST
What is your investment philosophy/plan?
It is a little bit of a hybrid. On the stock side I traditionally divided into two piles – one for indexing and one for more active investment including some individual stocks. I am now more of an indexer and continue to weight more of my portfolio toward just basic index funds while decreasing individual stocks. I'll probably play with two or three small individual stock positions for fun (I have 6 now), but keep the vast majority of the portfolio in index funds. Indexing just makes more sense in the long run.
I've gotten into private placement syndications since 2014. This requires quite a bit of research and commercial real estate knowledge and I am part of several different groups of wealthy investors that bounce ideas and investments off each other in this area. Investment returns are typically higher than stocks here, but you have to evaluate risk, concentration and of course you have no liquidity here so it is a balance to keep mind of.
What has been your best investment?
I used to say my primary residence, but I don't really think it is an investment. It is really my apartments as I bought them during the tail end of the recession and they have doubled in overall value (the equity value has gone up more like 4x due to leverage), while also providing steadily increasing amounts of income every year.
What has been your worst investment?
My first real estate investment into an apartment building went awry (in a far off market that turned out to be a good market – it was the investment that was bad).
I lost a chunk of money and it was due to my inexperience in evaluating opportunities at the time.
It didn't dissuade me though too much as I have learned from my mistakes here.
When I was in my early 20's I sold a stock that went absolutely crazy just after I sold it. Qualcomm in the late 90's – it did something like 25x fairly quickly.
What's been your overall return?
The Syndications that have come full circle have been around 18% in total.
The apartment buildings have been home runs so far, but those returns will level off as the last 5-6 years cannot be repeated here.
The stock investments have been pretty closely correlated to the overall market.
How often do you monitor/review your portfolio?
It seems like I am always thinking about it. I have been paying attention to asset allocation across all areas and potential areas of concentration and risk.
NET WORTH
How did you accumulate your net worth?
I have earned decent salaries and saved.
I have done quite well in my real estate purchases.
Luckily, I had parents who stressed education and paid for my college so I didn't have debt coming out of college, which was a very nice boost for me that others increasingly don't have.
They also tended to be more simple and raised us as such so I didn't acquire a taste for too many expensive luxuries like fancy cars or eating out every other night at expensive restaurants.
What road bumps did you face along the way to becoming a millionaire and how did you handle them?
I mentioned my first real estate partnership, which luckily did not end my real estate investing. I took that experience and looked to what I did wrong and where I could improve. Where I grew up there were some very wealthy people not too far away and many of them had become wealthy from real estate investing. I always looked up to them and tried to emulate them in some way. I don't want to slave away at my job until I am 65.
What are you currently doing to maintain/grow your net worth?
Continuing to work. However, it is getting tough to find decent investments.
I have pretty much stopped investing into new syndications for the time being. Stocks also seem quite expensive. I don't believe in market timing, but I have been getting more conservative with my investments over the last year and been putting new money into short term treasuries of late, except my 401k which continues to go into stocks.
Do you have a target net worth you are trying to attain?
Immediate goal is to get to $3M of investable assets. Since I am baseball fan, I equate it to reaching 3,000 hits. Everything afterwards would be gravy.
How old were you when you made your first million and have you had any significant behavior shifts since then?
I didn't track my net worth until about 7-8 years ago. I think I achieved millionaire status by the time I was 31 or 32, but a lot of that then was in my primary residence so I'm not sure I'd really count that.
What money mistakes have you made along the way that others can learn from?
I think sometimes you just gotta think big. I'd say thinking too small has hurt me some. Whether at my job or investing. I could have been more focused and established more goals earlier in life as well. You just have to think big picture and not get too caught up in little items that don't really matter.
What advice do you have for ESI Money readers on how to become wealthy?
Save money and then find an opportunity to deploy capital, buy a business or some investment that will take off. We live in a great country for opportunity, but a lot of people are so negative and won't open their eyes to anything.
This is where I get a lot of inspiration from immigrants, who often come here wide-eyed seeing opportunity. I know some Persian families who were wealthy in Iran, but then had to escape the Iranian revolution with basically just the clothes on their backs, but then became wealthy here. It is really a mindset and works the other way too as we have all sorts of examples of people winning the lottery and then becoming broke again in a few years.
FUTURE
What are your plans for the future regarding lifestyle?
Yes, I plan to retire early. I don't see myself doing my job too much longer as it doesn't inspire me very much. I see it as more of a grind at this point, so I'd consider some other part-time job or line of employment. I'm more of the Fat Fire mindset though. I am a saver, but I don't want to sit around clipping coupons wishing I had worked for another year or two either.
What are your retirement plans?
More travel, more outdoors, volunteering, taking care of my parents.
I am also a golfer so I wouldn't mind belonging to a country club.
I also don't have everything figured out like most people my age so I am not sure if I'll get married and even potentially have a family as it would be nice to be around kids while they grow up, although I'd probably worry that they'd never see me work and I wouldn't set the example that my parents did.
Are there any issues in retirement that concern you? If so, how are you planning to address them?
Right now, it is the high valuations of almost all financial assets.
Of course, health care concerns me like it is does to every potential early retiree.
Having so much net worth tied into local real estate here on the West Coast, I am concerned about a massive earthquake even though I have some level of earthquake insurance coverage.
MISCELLANEOUS
How did you learn about finances and at what age did it 'click'? Was it from family, books, forced to learn as wealth grew, etc.?
I had paper routes and did chores around the neighborhood for people while they were on vacation like watering their plants and taking care of their pets, but I realized pretty young that you had to own things to get wealth not just work hard.
The whole compounding thing didn't really click until I was in my 20's. I then realized it is much better to be on the capital side than just the labor side of things. I've always been a math nerd and liked finances and economics.
Who inspired you to excel in life? Who are your heroes?
Parents taught me the value of education as my Mom was an elementary school teacher and my Dad was a college professor and then engineer who came from nothing.
In an urban area like I am located in there are plenty of success stories and people to take inspiration from. It is almost endless once you look around.
Do you give to charity? Why or why not? If you do, what percent of time/money do you give?
Yes, but not a big %. I should increase this and I'd like to devote my time once I am an early retiree.
I've recently given to my University's program that takes kids from poor inner city neighborhoods and gives them extra tutoring, mentorship, involves their parents and makes them take some Saturday classes and extra enrichment. Once they sign up most everyone completes the requirements and then receives a scholarship once they graduate high school. I find this to be a more appropriate landing spot for my charity money than just giving to the University which has no problem raising money all over the place.
Do you plan to leave an inheritance for your heirs (how do you plan to distribute your wealth at your death)? What are your reasons behind this plan?
Right now it will go to my siblings and their kids as well as charity.