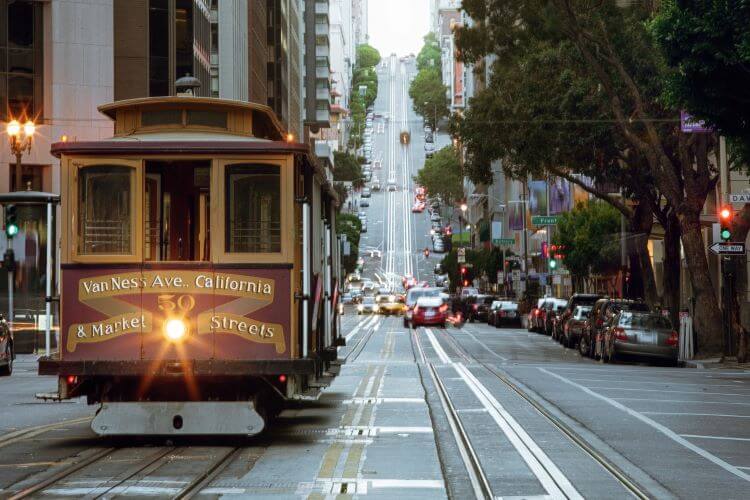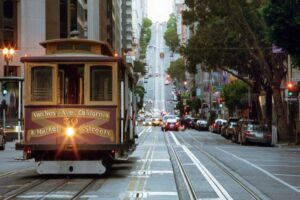 Here's our latest interview with a retiree as we seek to learn from those who have actually taken the retirement plunge.
If you'd like to be considered for an interview, drop me a note and we can chat about specifics.
This interview was conducted in May.
My questions are in bold italics and their responses follow in black.
Let's get started…
GENERAL OVERVIEW
How old are you (and spouse if applicable, plus how long you've been married)?
I just turned 60 years old this year.
My wife is in her mid 50s (a gentleman doesn't tell).
We've been married over 25 years.
Do you have kids/family (if so, how old are they)?
We have two boys in their early 20s.
One is finishing his third year of college and the other is no longer in college.
What area of the country do you live in (and urban or rural)?
We live in the San Francisco Bay Area but in a semi-rural location. It's a special place because we're not far from city life but also live on an acre of land.
We moved here at the beginning of my career and are still here. We considered moving many times including when we became empty nesters.
However the extra space came in handy during the pandemic when we spent so much time inside and working on our garden.
Is there anything else we should know about you?
I managed to work thirty years in various corporate positions.
I'd have to say I enjoyed half of those years. The other years were either just okay or painful/stressful. I used to say, "there's a reason I get paid the big bucks". 😉
Fortunately those positions and careful planning allowed me to hit my retirement goal of retiring before 60.
RETIREMENT OVERVIEW
How do you define retirement?
My retirement definition is leaving my full time paid position and choosing what I do with my time.
I considered consulting positions after leaving but nothing fit my new lifestyle.
I currently volunteer and spend time on personal activities.
How long have you been retired?
I just passed my one year anniversary.
Time really has passed quickly. I can count on one hand the days that I was bored. There's really too much to do in a day.
Is your spouse also retired?
My spouse is still working. She was a stay at home mom when the children were younger. After the last one went to college, she started working at a nonprofit organization. The work is rewarding for her and as a bonus provides health insurance.
Before the pandemic, the family sometimes joined me on business trips. I'm looking forward to now joining her on business trips.
We expect to be in this holding pattern for around 3-5 more years.
What was your career and income before retirement?
I worked at various companies (many Fortune 500 companies that you would be familiar with). I managed and maintained large scale corporate applications. This allowed me to switch jobs and industries without having to move. During my career, the industries I worked in included utilities, software, retail, media, insurance and medical. I was able to learn about different industries which kept the job interesting.
Regarding this type of work, I graduated with my MBA in the early 90s. My first job concentrated on spreadsheets and databases. Soon after I merged my technical skills and my business skills. I enjoy solving complex business problems with technology.
Why did you retire?
I retired voluntarily.
I'm fortunate that I was able to max out my 401k most of my career. Solid planning in ESI principles allowed me to make my own financial decisions on when I wanted to stop working.
I received sound advice from personal and professional relationships to ensure I was in the right position to step down from my career.
PREPARATION FOR RETIREMENT
When did you first start thinking seriously about retirement and when did that turn into a decision to do it?
Thirty years ago when I started working!
Seriously, even during my undergraduate and graduate degree, my thoughts were on my career. I went to school to get a job, I got a job to support my family and I built a strong financial base so I'd be prepared to retire one day.
What were the major steps you took from deciding to retire to developing a plan to do so?
The countdown timer probably started about five years before I pulled the trigger.
With the help of Financial Advisors and retirement calculators, I knew I was on track to retire before I was 60 years old.
Actually, even after hitting my magic number, I worked another year with the comfort that I could quit at any time.
What did your pre-retirement financials look like?
I first hit millionaire status ten years ago. I actually provided a millionaire interview in 2013 for a previous iteration of this website. You can read some of the details here.
My net worth hovers around $3m. I took a major hit last year but things are starting to stabilize this year.
Most of my retirement assets still sit in the stock market in various taxable and retirement accounts.
My house is almost paid off. I consider this a big accomplishment living in the San Francisco Bay Area. We stretched ourselves when we purchased our home but it has slowly appreciated over the decades. Most of those years were as a one income family.
What was your overall financial plan for retirement?
Our health insurance is covered by my wife's job. This was a major concern since I planned retiring before 65. Her income is roughly a third of what I used to make but it has softened the blow of losing my income.
Besides that, we're paying our expenses by pulling from our taxable and retirement accounts. Before turning 59.5, I had kept about ten percent of my portfolio in a previous company's 401k plan. Because of the IRS rule of 55, I knew I would be able to pull from that plan without early withdrawal penalty. Once I turned 59.5, I rolled that 401k into my retirement accounts.
I plan to continue to pull from my taxable and retirement accounts to fund my living expenses until I start drawing Social Security. From that point, it will be a combination of Social Security and retirement accounts (including RMDs). The current plan is to defer taking Social Security as long as possible.
This is all written out in a plan that I've worked out with the help of Financial Advisors.
Did you make any specific moves to prepare your finances for retirement?
The biggest preparation move was to consolidate and simplify my portfolio as much as possible. We don't have any plans to move but will take it into consideration when we longer want to take care of a large property, need to reduce stairs, etc.
Because I always worked for corporations, there was no need to sell businesses or assets. Over the years, I've consolidated 401ks and HSAs from various companies.
Who helped you develop this plan?
We engaged with Financial Advisors who have been helpful in retirement planning.
For most of my career, I took care of our financial planning. My spouse is not as interested or educated in financial planning which is why we decided to move our portfolio into a wealth management firm. They've been very helpful during this transition time.
I may eventually take over the reins but am grateful to have built this relationship with them. Even if/when I take ownership of my financial planning, I know the relationship is there so my wife could re-engage in the case of my demise.
What plans did you make in advance to leave your job?
This one is interesting.
Once, I hit my magic number, my mind was on quitting my last job and walking away. Before I submitted my resignation notice, I reviewed our HR policies and realized I was eligible for a short term leave. Because of this benefit, I talked it over with my manager and took a two month sabbatical.
During this test retirement, I took a couple of vacations and managed my schedule as I would if I was retired. I learned during this time that I was ready to retire.
I worked another six months after returning from sabbatical. The time off gave me peace of mind that I was making the right decision.
What were your pre-retirement concerns (financial or non-financial)?
As mentioned above, I was concerned if I was ready to leave my thirty-year career. The sabbatical relieved these fears. I had many conversations with friends and relatives who had retired in previous years. I took into account concerns that they shared.
Financially, I knew I was ready because I had run numerous Monte Carlo simulations to confirm multiple scenarios. I was comfortable with the results I received.
How did you handle deciding on and paying for healthcare?
Luckily, my spouse is still working.
Once she stops working we will look at government sponsored healthcare.
How did you tell your family and friends of your plans?
For months, I didn't feel comfortable using the R word. I would usually say that I had left my job to explore other opportunities.
Now that I'm a year into retirement, I feel more comfortable saying I've joined the ranks of the retired.
Most of my family and friends are supportive. Some are envious and start conversations how they can prepare for retirement. Retiring at 60 may be considered early retirement but not by much.
I tell people I want to enjoy my life while I'm still healthy. I hope it's for another 20-30 years but I know too many people who have gotten sick or even passed away before 65 years old.
THE ACT OF RETIRING
How did you ultimately retire?
I had a discussion with my manager two months before my retirement day. As mentioned above, I made sure I was in a financial and nonfinancial position to retire.
We didn't share my last day of work with co-workers until a few weeks before the date. I had already discussed part-time opportunities with my manager but nothing matched. A few other managers approached me about opportunities within the company but nothing was tempting enough to defer my decision to retire.
On my retirement day, I returned my laptop and monitor that I had been using in my remote office. The next morning, I woke up a bit later but still sat at my remote office. There was a different feeling sitting there for myself instead of sitting in on many zoom business meetings. I'm sure I eventually turned off my computer and went outside. Freedom!
What went well?
Everything.
This was a very smooth transition because of my aforementioned sabbatical six months earlier.
What didn't go so well?
Everything went well.
I was prepared for retirement and didn't experience any surprises. As time has passed, I spend less time in my remote office.
I still have multiple zoom meetings and webinars that I attend (all personal or volunteer opportunities) so there's that.
How did you ultimately find the courage to do it?
The sabbatical and numerous conversations with retired friends alieved any concerns.
The translation was smooth because of all the preparation.
RETIREMENT LIFE
How was the adjustment, especially the first few months after retirement?
The adjustment was very smooth. I've taken a number of vacations/travel opportunities including 4-5 domestic trips and a two week trip to Australia.
I was already working remote (thanks to the Covid pandemic) so my home office was set up to become my retirement office.
How is retirement life now? What do you like about it and what do you dislike?
Retirement life is great.
The best thing is having a weekend full of activities and looking forward to Monday mornings instead of dreading going back to work.
What do you do with your time? What does an average day look like?
I have scheduled activities every week (see next paragraph).
I also try to spend time with household chores and gardening chores.
I try to exercise at the gym 2-3 days a week.
I'm responsible for most of the grocery shopping and errands.
As when I was working, I enjoy listening to podcasts, audiobooks and YouTube videos. I hope to catch up on movies and television shows that I didn't have the time to watch when I was working fulltime.
I try not to bother my wife during her workday. We have dinner together most evenings.
What are the major activities that fill up your time in retirement? Are there any new ones you're planning to try?
Over the last year, I've scheduled my life with personal activities instead of work related ones.
I'm currently taking two college classes.
I've joined a non profit and am engaged in a six month training course that will allow me to give local tours to international and domestic travelers.
What is your social life like?
My social life is great. As many say, I'm busier in retirement than I was working!
I have 3-4 zoom calls on a weekly/biweekly basis. These calls are 1:1 regarding personal and spiritual development.
I try to schedule 1-2 lunches a week with retired/semi-retired friends. It's great to get together and not feel rushed to get back to the office.
For my working friends and family, we usually get together on the weekends.
My wife and I meet with three other couples on a quarterly basis for dinner. We've kept this pattern for fiteen years barring a couple of years during the pandemic.
Looking back, what would you have done differently?
Really nothing.
I'd like to say I'm lucky but my definition of luck is "preparation meets opportunity". I prepared for my retirement at the beginning of my 30 year career. Once the opportunity arose to retire, I grabbed the bull by the horns.
Was there any emotional impact from leaving the workforce?
Not yet. However, I do see in the next year or two not feeling as intellectually challenged. Working in software/information technology, I was constantly taking training classes or learning about new features in the software programs I supported.
There are a couple of ex-coworkers that I keep in contact with. I'm helping some of them with their exit strategy!
Most of my relationships were not related to my job so I still have that support.
What surprises (financial or non-financial, good or bad) have you had since retiring and how have you handled them?
The surprise is how simple the transition has been.
I'm a lifelong learner so I'm constantly putting new goals or activities on my plate. I hope to continue on this trajectory but I'm realistic that my mental or physical facilities may decline as the years move forward.
What are your future plans?
Besides my college classes and nonprofit volunteering, I have taken up a number of personal hobbies.
In the last couple years:
Taken up mountain biking
Purchased a ceramic smoker and gotten into smoking and grilling. So far I've smoked brisket, pork ribs, picanha, chicken, lamb shank and other proteins and vegetables.
Taken up solo camping. The benefits of retirement is I can camp mid week or find last minute reservations or cancelations at popular camping sites.
Joined a gym. I've exercised before but usually at company provided gyms during lunchtime or after work. Now, I can exercise 1-1.5 hours within feeling rushed to get back to work. I concentrate on cardio, stretching and light weight training.
I've also played piano (jazz, gospel, r&b) for 50+ years so I intend to spend more time practicing. Playing piano has been a good way to prevent arthritis and rigidity in my hands.
RETIREMENT FINANCES
How has your financial plan performed compared to what you had estimated before retirement?
So far so good.
I pull a monthly amount out of my retirement accounts to pay my bills.
Can you give us some insights into your post-retirement spending and income? How much do you spend annually and on what? And where does the income to pay for your spending come from?
My post-retirement spending is approximately $8-9k/month.
A third of this comes from my wife's salary. The other two thirds come from retirement accounts.
This covers all my monthly expenses as well as annual expenses (property tax, insurance, etc).
How are you handling Social Security, required minimum distributions, tax issues and the like?
At 60, I have a few years to worry about Social Security, RMDs, etc.
My Financial Advisor and Tax Accountant have helped with tax issues. We reduced my tax bracket last year which was nice. We will be pulling from retirement accounts but still try to maintain the lower tax bracket.
Did you return to paid work? Why or why not?
I have not returned to paid work.
I was open to some consulting work in my previous field but as I get further away from fulltime work, I think my technical skills are slowly wasting away. I'm learning to accept this fact.
Did you find it hard going from being a saver to a spender?
Definitely. I always felt a need for an emergency fund while working. Now that I'm no longer working, I need to recognize my retirement accounts are my living funds.There's no longer a need for an emergency fund.
Although, I don't have any passive streams of income (pension, real estate, annuities), I look forward to paying off my mortgage to reduce my monthly expenses as well as eventually receiving Social Security. It will be nice to get some benefit of those many years of paying into the Social Security system.
Looking back, what do you wish you knew in advance?
That set it and forget it is great advice. As long as you follow solid financial principles, you really don't need to worry about saving for retirement. The ups and downs of the market or economy are not a big deal over a 30-40 year horizon.
Early in my career, during a down market I moved the majority of my investment accounts into cash. Although it was only a few years, I should have just stayed in the market
I never tried to keep up with the Joneses. That's another important principle. I never made a ton of money but I also didn't spend a ton of money trying to impress friends or family.
The Millionaire Next Door book is a classic and a great reminder that most Millionaires are living in your midst. We don't look much different than our neighbors, friends and family.
What advice do you have for those wanting to retire?
I was process-oriented in my career and that's carried over in my personal life. This contributed to my success in my job. I documented all my tasks so I could refer back if the issue arose again or if they were annual activities.
I track everything including my finances and personal activities. This allows me to continuously improve my life including exercise, hobbies, travel activities, etc. Repeatable processes are easier since I can refer back to my documentation.
At the end of the day, the tortoise beats the hare.
Wherever possible, max out your 401k, IRAs, retirement accounts etc. If you're not sure where to invest your money look at the S&P 500 or something like a three fund portfolio.
The power of stocks, real estate and compound interest is real.
Slow and steady wins the race.