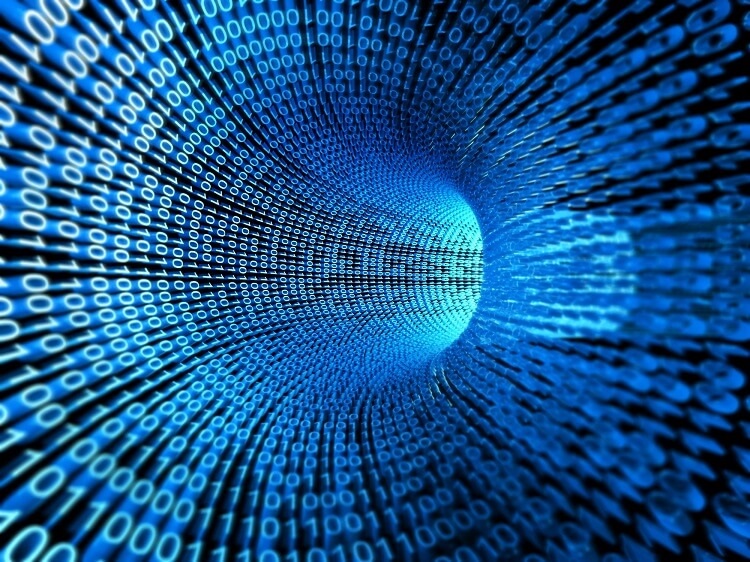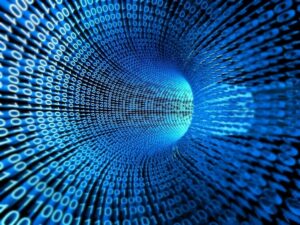 Today we have our latest interview with a reader who has grown their income to at least $100,000 annually.
If you're interested in participating in this series, please drop me a note.
This interview took place in February.
My questions are in bold italics and their responses follow in black.
Let's get started…
Tell us a bit about yourself (age, marital status, kids, where you live, etc.)
I'm a 34 year old (M) that has been married for just over a year to my wife (33).
We don't have kids (yet) and COVID paused that a bit but we would like to have two kids in the next few years.
In June 2020, we moved from a Top 5 city in the midwest to a mid size city in the Mid-Atlantic. We didn't need to be in the Top 5 city anymore and wanted to be closer to my wife's family and they're a few hours from us.
What do you do for a living?
I sell software to large companies and have helped dozens of Fortune 2000 companies with digital transformation over the past 8 years selling a variety of software.
My wife has worked for a Fortune 100 company for the past 10 years in sustainability operations.
How much do you earn annually?
Combined in 2020 we earned $330,000 in W2 income.
How does this amount break down (salary, bonuses, etc.)?
In 2020, my base salary was $120,000 and I made another $85,000 in commission for a combined $205,000.
My wife had a base salary of $110,000 and earned another $15,000 bonus.
Do you receive any additional compensation/benefits from your employer (401k match, stock options, etc)?
Yes we both get a 6% match for our 401ks and each put the max of $19,500 into our 401ks in 2020.
My wife works for a public company and gets an additional 200 shares a year which are currently valued at $80 a share (Feb 2020).
I work for a private company and received RSUs but don't count this into compensation since they aren't liquid.
How long have you been working?
I've been working for 13 years and my wife has been working for 11.
I started with a Bachelor's from a private liberal arts school majoring in business. I did two internships in college, worked on campus in our athletic department calling alumni trying to sell basketball season tickets. We were good so it was tough but not as tough as it could be! Made a lot of great alumni connections and got comfortable cold calling. Also got a taste of commission checks.
I parlayed that into working with a few entrepreneurs in town who started a "Sports Illustrated" type magazine in 2005 (pre iPhone) and I did a lot. Sold advertising where I made a few $1,000 commission checks which as a 20 year old was solid money! I also helped write stories, do interviews and went to a bunch of events which were a lot of fun.
The two entrepreneurs were self-made millionaires that previously sold their companies and did really well. I learned a lot about life, hard work and making it on your own from them. Had I not had that experience, I don't know that I would have had the confidence to become an entrepreneur.
How long have you earned at least six figures?
I sold a company at age 27 (7 years ago) and earned mid six figures in profit (after taxes) from that.
I then started selling enterprise software 6 months after our acquisition and have been earning $100,000+ a year since then.
We started our company when I was 25 and in the 3 years prior had lower paying jobs and didn't clear more than $50,000 a year. In the years I ran our company I made $35,000 a year but owned 40% of the company. I knew the payout would come with an acquisition.
My wife has been making six figures for the past 5 years.
What have been the key steps you have taken that have allowed you to earn this level of income?
The biggest thing was taking the leap to join a friend who built a startup. I joined, got 50%, took on all of our sales and marketing and raised some outside investment which lowered my stake to 40% at the time of acquisition. I had debated getting an MBA but the startup was a real world MBA and taught me so much.
We attracted a famous investor who started as a customer and then invested. That helped my personal brand tremendously and I've parlayed it to increase my salary every year since our acquisition.
My wife kept taking on more responsibility and doing projects that other people didn't want to got and got two promotions in 3 years which put her over six figures.
Which of the following career advancing strategies did you employ (if any) and which were most effective: A. Doing well within your current company and being promoted. B. Jumping around from company to company always seeking a higher salary & responsibility. C. Entirely changing your career path from a lower earning field to a higher earning field (going back to school, etc)?
My wife kept doing well at her current company and got promoted multiple times. She is great at keeping trains running and runs a global program at her company as a one person department that is vital to the company's mission and future sustainability goals.
I took a different route and have moved around a few times to get a higher salary/responsibility. I went down the road of sales management for two early stage startups but I didn't enjoy it and decided I wanted to stay as an individual contributor. I make similar money without the stress of being a sales manager and control my destiny more.
I'm also CONSTANTLY reading to get new tips/tricks on what is working/not working in selling software. No matter what industry you are in, there are multiple communities online whether it's Reddit, websites like ESI or LinkedIn to talk shop and learn. The biggest thing I've learned is keeping a growth mindset and never assuming that because something worked one year, it's going to work the next month, year, etc. You have to keep evolving and staying ahead of the curve to be on top of your game.
I also started my career selling enterprise software in the Bay Area making a solid Bay Area salary. I've since moved and still make that Bay Area salary living in a MCOL area in the Mid-Atlantic. I moved to 4 different cities for jobs before I got married and got paid more/went after better territories to sell into and sell better products.
Part of selling technology is staying ahead of the curve and trends to sell a product that the market wants. I've changed companies to sell solutions into different departments but for the most part have stayed in my wheelhouse of sales/marketing software which tends to try new solutions more frequently that finance/legal teams which are less risk averse.
What are you doing now to keep your income growing?
As far as W2 income, my wife is gunning for another promotion where she will get a 30-40% raise.
For me, I have an uncapped income based on commission of selling more software. COVID has helped our industry and has sped up digital transformation for a lot of companies that were putting it off.
I'm currently working on some large deals that will increase my salary in 2021.
What are your future career plans?
I debate going back into sales management down the road for a more established company. Startup sales management is a roller coaster and you can make more money as an individual sales rep because of accelerators once you exceed quota.
For sales management, you need your entire team number to be exceeded to get into accelerators. I've had multiple years as an individual contributor where I've made more than my manager did.
I've thought about wanting to run my own business again and have done some angel investing in startups and would consider it again with the right opportunity but I want to maximize my W2 income for the next few years. My end goal is to acquire a few more rental properties and get to $3 mil in net worth and do consulting/manage rental properties as my "full time" job. I'd like to not have a W2 within 10 years from now.
I got into sales because I knew I could make solid money and specifically went after enterprise software sales because the commission checks are great when you close big deals. I've received multiple monthly commission checks in excess of $30,000, 3 over $50,000 and the largest one month commission check (so far) was $80,000. I closed a massive deal with a Fortune 50 company that paid nicely.
Have you been able to turn your income into a decent net worth?
Yes. Our net worth is $1.1 million.
My wife and I started dating in early 2018, got engaged in 2019 and married in early 2020. We had a finance conversation about a month into dating haha.
I bought two rental properties before we got married in markets that have grown dramatically which has helped and we've kept our expenses low.
The more money we earn and save the less we desire and want to invest. It's a great paradigm!
Why or why not?
We've invested pretty well, I bought two rental properties before we got married and they've appreciated nicely and we've been able to increase the rent. They are each netting about $50 a month which isn't great cash flow but by the time we're ready to retire they will be paying nicely.
We both max out our 401k, diversify our taxable accounts.
I've actually taken on buying/selling sports cards in the past 2 years and it's turned into a great side hustle with nostalgia from when I was a kid. COVID has increased the popularity greatly.
We have lived WELL below our means. We're house hunting right now and got pre-approved for a house over $800,000 but we're looking in the $400,000-$500,000 range which in our area is a 3,000 sq ft house in a nice country club community. Why take on the extra expenses and create financial stress we've never had?
Right now, our expenses are covered by one of our paychecks (after taxes) and that isn't factoring in my commission which I don't even budget for. I view it as an added "bonus" and it all gets invested into index funds, some of our "bets" like crypto, sports cards and some individual stocks. Since we both work in tech, we have a unique perspective on tech companies and have invested in some individual stocks like Zoom, Tesla, Hubspot and others but our long term strategy is low cost index funds. Since we're ahead of the game at our age, we've increased the aggressiveness a bit into technology bets but it's still <5% of our overall net worth.
We're lucky that our parents have provided great examples of being Millionaire Next Door types. My parents have a net worth of $2.5 mil and my wife's parents net worth is about $5 mil. You would never know though, they don't drive flashy cars or try to keep up with the Joneses. My dad is 70 and it was like twisting his arm to spend another $5,000 on the nicer version of a car he just bought.
He taught me at a young age that you have to work for what you want. I remember wanting nice golf clubs as a kid and based on how well I cleaned our pool or sanded our back deck, I would get a bonus. That set a great work ethic foundation that I need to put in the effort to get rewarded and I'm grateful to have that from a young age. Thanks Dad!
When we lived in the Top 5 city in the Midwest, we lived right downtown about a mile from my office and didn't have a car but rented a nice apartment in one of the best high rises in the city. We wanted to soak in the experience. Since moving to the MCOL in the mid-Atlantic back in June, we cut our living expenses in HALF, had to buy a car but we both work from home so only have one. We now have double the space and half the cost.
We do love to travel and flew first class to Paris right in November 2019 but used points to stay at some great hotels and splurged on an over the top dinner on a private boat on the Seine. We also had a great trip to Buenos Aires for our honeymoon two weeks before COVID quarantine started and glad we did!
What advice do you have for people wanting to grow their incomes?
I saw this great quote the other day and it's so true. "The person who does more than they are paid for will soon be paid for more than they do."
If you truly want to grow your income, you have to be willing to do things other people won't and you have to be really good at your job while also taking on more.
Another great quote that I've tried to live by is ""There are no shortcuts. You have to work hard, and try to put yourself in a position where if luck strikes, you can see the opportunity and take advantage of it."
Had I not made the leap at 25 to get 50% of my startup that we sold, who knows how long it would have taken me to get to six figures, let alone $200,000+ that quickly. I also made sure to max out my 401k and pretended like I didn't make much money.