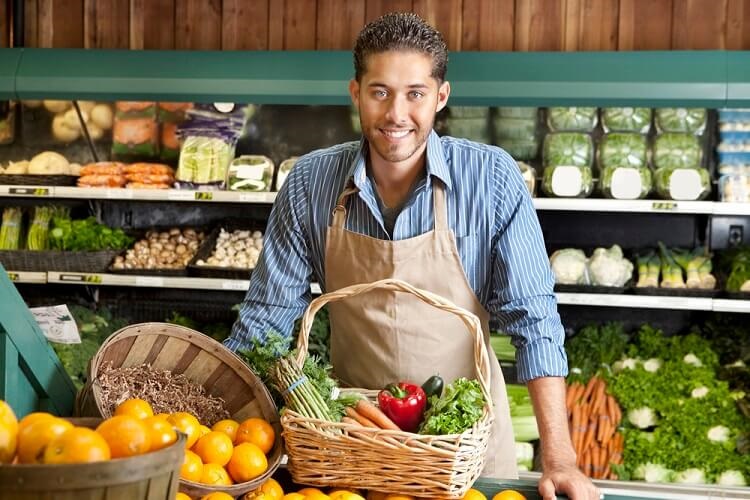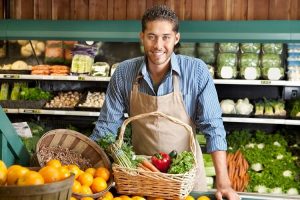 I've talked a lot about managing your career, so I thought it would be interesting (maybe, maybe not, you decide) for me to detail the jobs I've held in my lifetime, what I gained from each of them, what I learned, how I grew my income, etc.
I'll be doing this over a series of posts that will last a several months (I'll space them out). We'll see how it goes.
Today I want to detail the jobs I held before I started college — basically the jobs I held while in high school.
IMO, students simply need to get work experience, ANY work experience, during these years, and that's just what I did.
Super Valu
My first official job was as a grocery store carry-out boy. I worked at the local grocery store in our small town for several years. It started as a summer job, then I worked 15 hours or so during the next school year.
In the following summers it bumped up to 30 to 40 hours a week (the regular guys took vacation) and in my senior year of high school, when my class load was lighter, I worked about 30 hours a week.
I stocked shelves, sorted cans (no machines back then, so beer and pop bottles and cans returned for deposit were sorted by hand — it was a huge, ugly mess) and, of course, bagged and carried out groceries.
I learned several things from this job including:
How to get along with co-workers and bosses. It was my first "real-world" job and I learned the basics of work here.
How to be on time, do the job that was required, and so on. Again, more basics.
How hard work (and time) could lead to advancement. I started out as the low man on the totem pole. This meant I was the first to answer the call when a checker said "carry-out please" over the intercom (no one liked this job because it was hot outside in the summer and freezing in the winter.) I was also the primary bottle/can sorter — the job everyone hated. But over time, I did well, others left or were fired, and I advanced. When I left, I was the highest-ranking carry-out boy in the store and my main job was the "plum" position of stocking shelves.
That I didn't want to do this as a career. I saw that several people (the "management") were earning a barely livable wage and weren't doing tasks that much different than what I was doing. I KNEW I was going to college and DID NOT want to do any job like this in the future.
That hard work and pay don't always correlate. This was one of the physically hardest jobs I ever had and was also one of the lowest-paying ($3.35 per hour — which was minimum wage back then.) Again, another reason to go to college and become qualified to do something else. Then, after I had worked so hard for such a small amount and had saved much of it, the bank I had it in failed. Yep, and it was one of the last non-FDIC banks. Ugh.
The good feeling from a job well-done. I had one of the assistant mangers tell me a few times that I was the best worker in the store and he always wanted to work with me as a result. Of course this made me feel good about myself and my work, though I didn't particularly like the guy (he was lazy) and was dismayed thinking that I was always going to be working with him (it didn't turn out that way, though I did work with him a lot.)
Beans of All Things
My second pre-college job was for one (very long) summer that I did in addition to working at the store. I "walked beans." For those of you who are unfamiliar with this horror of a job, here's what it entails:
Get up very early (while it's still dark), so you can arrive at the field just as the sun comes up.
Get a long pole with a sharp hook at the end.
Walk acres and acres of beans growing, cutting down the weeds by wrapping the hook around them and pulling up.
No bathrooms, no water (or much) that was close, and blistering hot days (we usually knocked off by 1 pm or so).
$2 per hour.
Don't ask me how I got roped into this job, but let's say I was naive and didn't get the full details before I agreed to do it. This was the biggest lesson I learned in this position.
Thank goodness I only did it for a month or so.
To read the next post in this series, see My Jobs, College.