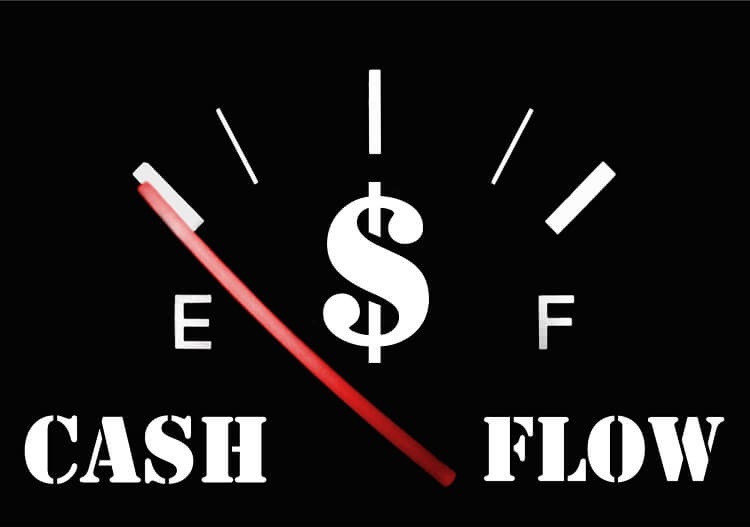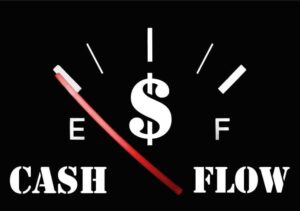 I was surprised at the small but vocal minority who felt my kids should get more from our estate plan.
I'm not going to feed the trolls by responding to their comments, but today I do want to discuss a related topic.
I'm calling it "the gift of the struggle."
Before we get in too deep, let's begin by defining the phrase.
What is the Gift of the Struggle?
When I say "the gift of the struggle", I mean the positive benefits derived from having a tough financial life at a young age. The benefits are gained from living with and working through life challenges caused by having limited resources.
There are a multitude of disadvantages in having little money and many are in a situation where they can't overcome their poverty no matter what they do.
But for most people in America, there is still opportunity. Not everyone can be Bill Gates, but the vast majority can improve their financial lives. And they can do so substantially over time.
That said, the journey to financial stability is a struggle for someone poor. It takes time and effort to build wealth and progress is difficult to see on a daily basis (which can lead to frustration or even despair). It's tough work over a long period of time to keep going. And while it's being worked through, there are serious daily issues like finding food to eat and a safe place to live.
And yet this struggle is not all bad because it helps develop very positive qualities in many people. Characteristics like determination, perseverance, creativity, a strong work ethic, and the like.
It also gives people perspective. They realize that not everyone has an easy life because they themselves haven't had an easy life. Those born into the Clampett family might think everyone lives in Beverly Hills, but people who have been through tough times know better.
So out of the hardships from a challenging financial life come some benefits that are very positive indeed.
This is the gift of the struggle.
Would You Change Things If You Could?
While not specifically money related, here's a related example of the gift of the struggle…
Have you ever seen someone interviewed who has had a terrible thing happen in their lives?
It could be an accident, a sickness, the death of a close family member, a crime — whatever. It's something bad that has altered their lives.
The reporter usually asks them a question similar to, "If you could, what would you go back and change?"
Many times the person will respond with something like, "Even though it was a tough time for me and I felt I would never get above it, I wouldn't change anything because it has made me the person I am today."
This is the gift of the struggle.
The person had a bad experience but wouldn't change it because they got more out of it than it cost. That's the gift.
Of course many of these aren't financial struggles specifically, but I think the cause and effect are similar. In the end, a tough experience has ultimately created something that was so positive the person involved wouldn't change the former because they'd miss the latter.
Lesson from a Shark
I heard something about the gift of the struggle from Shark Tank investor Barbara Corcoran. So I tracked down her thoughts from this piece titled Why Barbara Corcoran Thinks Growing Up Poor Is a Key Ingredient for Success. The highlights:
Corcoran believes that "poor kids have nothing to lose and nowhere to go but up," she says. "They have no parental pressure to be a somebody when they grow up. They don't have to succeed, but they have in spades the wonderful trait of being needy. They need to succeed. That's the magic bottom-line juice I'm looking for, and it's very hard to have that innately if you've grown up with privilege and a high degree of education. It truthfully is. You're better off being poor."
While saying that you're better off being poor might be too far for me, I do think she's hit on something. It's the gift of the struggle. Whether we're talking about entrepreneurship or personal finances, there are benefits of having a hard go of it.
Corcoran elaborates a bit more here:
Rich kids, when starting businesses on "Shark Tank," the ones I see on "Shark Tank," typically have gone to the finest schools and what comes with going to the finest schools, especially business schools, what comes is a certain attitude that they know it. That's a dangerous attribute to have in anything when you're starting out in anything. But what they do know, is that they know all about business as an observer but they don't know business as a player.
Whereas poor kids tend to have had hardship. They've had to be a player earlier. They've had to contribute to the family, they've seen their parents struggle. They know the power of a buck. They've never gone on a fancy vacation, so they aspire to the vacation. I'm giving you all kinds of s—, right? Okay. But I do believe in it.
Most people think it's an advantage to grow up rich. In many cases it is. But for creating a business, becoming wealthy, or having a broader world perspective, is it better to grow up rich or poor? I'm not sure…
The Advantages of Being Poor
To find out what others thought, I Googled around a bit and ran into some very interesting conclusions.
We'll begin with Rich Habits who shared the following:
41% of the 177 self-made millionaires were raised in poor households. Yet, somehow they managed to break out of their poverty as adults.
Ironically, according to my research, being poor actually endows you with certain advantages over the middle-class and the wealthy.
If 41% of millionaires are from the formerly-poor group, that's probably the largest segment — unless the middle or upper class numbers were extremely low, the numbers almost mandate it.
Very interesting.
Rich Habits lists the advantages of the poor as follows:
More willing to take risks
Desire to change is great
Superior work ethic
Failure doesn't scare you as much
Poverty removes rose-colored lenses
Comfortable with failure and setbacks
Accustomed to sacrifice
Frugality is a habit
I can identify with many of these, especially the desire to change and the work ethic. I was DETERMINED not to live a poor life when I got older and was willing to work as hard as it took to make sure I succeeded. In fact, it was way more than "not live a poor life" — I knew I wanted to be wealthy from a young age.
That's the gift I received from a tough money life as a child.
Bustle adds to the thoughts above with "nine ways growing up poor makes you so much better at being an adult" including:
1. You're tough. You know how to survive on very little.
2. You're a hustler. You can figure out how to get money when you need it.
3. You're appreciative. You know the value of things.
4. You're as good as an accountant. You're good with money.
5. You're grateful. You understand how lucky you are.
6. You're patient. You know how to wait for what you want (or need).
7. You're understanding of other people's struggles because you know what it's like
8. You're resilient. You know how to handle stress.
9. Because of all this, you're independent.
Again, I can related to many of these.
I think some of them might be a bit over-stated (like 4 and 6) but in general the list has played out in my life as well as the lives of many once-poor people I've known.
Finally, Mind Body Green lists "10 reasons I'm grateful I grew up poor and different" including:
1. I grew up really fast.
2. I developed a work ethic.
3. I'm introspective.
4. I appreciate the little things.
5. I'm resourceful.
6. I grew up with discipline.
7. I'm extra motivated.
8. I've never fit the mold.
9. I have a deeper empathy and compassion.
10. I have a legacy.
Notice how two things seem to come up again and again (in one way or another): developing a strong work ethic and gaining a broader perspective.
Again, very interesting.
The Gift of My Struggle
I was poor once.
Or at least "American poor", which is like being rich if I was almost anywhere else in the world.
But for living in the United States, we were at the bottom of the economic barrel for most of my early/middle childhood.
The short story is that my parents were divorced when I was in third grade. I lived with my mom who had a high school education and no work experience. She spent most of my childhood working for a veterinarian cleaning out kennels for minimum wage.
My dad paid a pittance in child support in exchange for him agreeing to fund my entire college bill — which he conveniently reneged on when I got to that point, leaving me in the lurch. That story is probably worth a post some day.
I remember several things related to this lifestyle like:
Living in places that were less than safe. I remember having to flee our trailer one time because a convict had escaped from the nearby penitentiary. This was the same trailer (in Florida) where fleas would cover our white socks, turning them black, when we walked from the car to the trailer. Oh, and of course, hurricanes/storms and trailers don't like each other.
Learning to live with whatever food we had. I had no breakfast, a free lunch at school, and a sandwich and half a container of Kool-Aid for dinner. The second half was for the next day, so I had to learn self-control.
Coming home to an empty house every day from fourth grade on (I have no siblings). Can you see your nine-year-old coming home and managing himself alone for three hours until you get home?
Staying home alone while my mom went out on dates, coming home at 3 am or later. This began when I was in fifth grade. We lived on a secluded street which was kind of creepy to begin with. Imagine what it was like at 2 am when a storm was brewing and I was home alone.
Watching my friends and classmates with their new skateboards, talk about their trips to fun places, getting $10 a week in allowance (a fortune!), and so on.
Having relatives with outside bathrooms and friends of the family with no hot water.
Living in a cold house because we could only afford so much heat.
Now that I think about it, maybe we were the Clampetts before they found oil! LOL.
I know we weren't the worst off by far, but it wasn't easy.
And this is not to say I hated my childhood, because I didn't. I loved my mom and we had some great times together. As long as we were together, I knew we'd be all right. Besides, I liked being alone so that part wasn't very difficult (except during those late nights).
But it was a struggle at times. Things got better when my mom remarried and our economic prospects ticked up a notch, but even then we weren't living high on the hog.
In the end these experiences helped me become the person I am today, something I'm thankful for — I ultimately received many gifts from the struggles we lived through.
What were these gifts? I learned self-reliance. I became motivated and determined (mostly to have a better life). I worked hard in school and became one of the best students despite there being many smarter kids. I simply out-worked them.
In fact, the tough conditions helped me develop many of the 10 crucial qualities you need to reach financial independence which ultimately helped me become wealthy.
Determined to Become Wealthy
My mom has told me the following story several times…
In high school mom went to a parent/teacher conference. My algebra teacher said she had asked me what I wanted to be when I became an adult. I had told her I wanted to be wealthy.
The teacher added, "And I have no doubt he'll do it."
You see, by that time I had almost a decade of struggle under my belt. It had taught me to strive for success, never give up, fight for what I wanted, dream big and work hard for it, and on and on.
Those gifts lasted throughout my lifetime and were some of the main reasons I became wealthy. As you might imagine, they were very helpful in my career.
My wife's story is similar. Her parents were divorced when she was young (she was the youngest of five kids). She had to struggle as well and while her lessons were different than what I learned, she received gifts too — which worked out quite well for the two of us.
The Gift of the Combined Struggle
When we were married, a whole new struggle was presented.
Here we were, two life-long strugglers starting out with nothing to their names.
We were not wealthy by any means (probably a slightly positive net worth — somewhere near $0), but there was a lot of promise. We were both off to great starts (we both had Master's degrees and decent jobs), but wealth of any meaningful sort was far out of sight.
From there we progressed bit by bit over the years. Over the next almost three decades we worked together, using the past struggles as gifts that helped us become wealthy.
There was a separate but different gift in this new struggle to become financially independent. It's something we battled together, experiencing the joys and the challenges, to ultimately accomplish our goal.
As you might imagine, we look back on many of those times quite fondly. The journey to wealth was just as meaningful, if not more so, than reaching a high net worth.
My guess is that many reading this post had similar experiences growing up and raising a family. I bet you know exactly what I'm talking about.
Missing the Gift Once
Now let's change perspectives for a minute.
If there's a gift in the struggle, does that mean if you miss the struggle, you miss the gifts?
I think it does. It doesn't mean you can't develop the qualities the struggle might have helped you with, but there are some qualities that can only be developed (or developed deeper) by struggling through them.
This could be considered a theoretical question only…until it isn't.
For instance, who has missed out on the financial struggles of life (and thus the benefits)?
In the abstract, it's "the kids of the wealthy."
In the practical, it's "our kids."
You see our kids have never known want. They have never had to ration food, live in an unsafe area (or even live in a house less than 3,000 square feet), take on debt, pay for college, and on and on and on.
Their worst financial struggle was probably having to wait to get an iPad or not being able to upgrade their phones every year. Oh the inhumanity!
While my biggest trip as a youth was on a bus from Orlando to Key West, my kids have been on three cruises, numerous flights within the US, and a couple trips to Grand Cayman.
They have been to the Dominican Republic to see how others live, but that was only for a short time. A life of lack and financial hardship has never been their reality.
Since they have never had to struggle financially, have they missed out on the gifts? Probably so…at least in part.
Of course we were happy to provide this lifestyle for our kids and "give them what we never had." But in giving did we take something as well — or at least not give them the chance to develop it?
Missing the Gift Again
We certainly can't change the past, so let's move on and shift focus again — this time looking at the present and future.
In the present, both of our kids are young adults and starting to make their ways in life.
Our son is being trained for a potential missionary career and our daughter is married and working as a freelancer.
They are starting to build their lives. They have significant advantages, many more than others have. We have helped them and will continue to help them. But where does that help become too much that it might limit their potential — and rob them of building their lives on their own?
For instance, let's say we developed our estate plan to be split between them equally — each getting $2 million.
Would that eliminate the struggle/building their lives themselves (and the advantages that come along with it)? Yep, probably.
Is that a good thing? If you've gotten to this point, I don't see how you think it could be.
My wife and I discussed this issue over many a walk the past year. As a result we wanted to leave our kids enough to give them a leg up but not so much that they don't get to learn and grow from building their lives on their own.
I'm not sure we'll ever get it right or that our current plan gets there (you could argue that we are leaving too little or too much to accomplish this). But it's at least part of the thinking behind what we've done so far.
Primarily I wanted to write this post to see if any other high net worth parents were concerned about this issue and if so, how you were addressing it.
Thoughts?