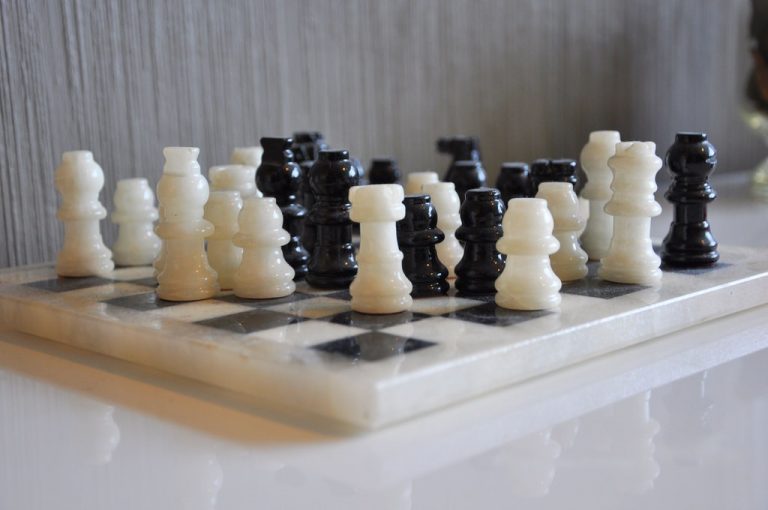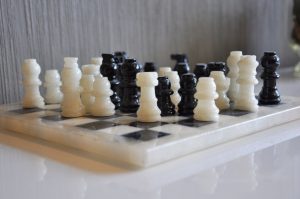 I get asked now and again what steps I would recommend for someone just starting out who wants to become wealthy.
At the same time, I look back over my life and see money milestones, mistakes, and successes. It's been good overall, but there are certainly things I would do differently.
So I thought I'd address both of these in a single series.
In this set of posts I will transport myself back to age 14, but still retain all the financial knowledge I have today (FYI, we'll assume that I'm 14 in 2017, so the salaries and costs will be adjusted for inflation using this calculator to reflect today's dollars). Then I'll give a list of steps I would take to become wealthy knowing what I know now and track the financial results.
It should be fun to see where improvements can be made as well as provide a map for those who are starting from the beginning (or near it) to work towards financial independence.
Many of my tips will be familiar, and spoiler alert, most of them will entail earning, saving and investing more than I did in real life.
Let's set the scene…a 14-year old boy just beginning high school in rural Iowa. What steps will he take to become wealthy? Let's find out…
Step 1: Make the Most of High School
Let me begin by stating that, yes, high school is a time for having fun, trying new things, and learning to become an adult. Of course.
But it's also about the start of your career — a multi-million dollar asset that you can make worth millions more if you manage it right.
In addition, at this age I would be at the height of my investment strength — because I would have time on my side and have many DECADES of compounding ahead of me.
Therefore, I'd begin to manage my career in high school — with the goal of those four years to get me into the best college at the lowest possible cost. I'd also begin to save and invest, allowing time to work in my favor to the fullest extent possible.
Here are the things I'd focus on during those years:
Get good grades. I'd work on this for two reasons: 1) to gain knowledge in and of itself and 2) colleges value students with high GPAs. As a corollary to this step, I'd also focus on getting a good score on my ACT/SAT tests. Again, because colleges value these.
Take classes that would help me later. The first time I took classes that 1) I had to or 2) that I liked. I'd keep those criteria but also add in "classes that would do me more good later." In particular, I'd focus more on reading and writing than I did (I already had a solid set of math and communications classes).
Be involved in extracurricular activities, especially at the leadership level. Colleges love this stuff too and it's here you can really learn as much as you do in class. By being in the drama, speech and debate clubs I was able to learn how to speak well which had a big impact on my career. I also started learning leadership principles since I held various offices for these groups, including being the president of the National Honor Society (true story: I missed the first meeting, no one else wanted to be president, so they voted me as president — it looked GREAT on my college applications and gave me a taste of leadership). Note: I would throw sports in here too as I believe sports teach many great things. It's just that I was a lousy athlete so that wasn't an option for me.
Get a job. I would most definitely work during high school. Not 40 hours a week, but maybe 10-15 hours. Having job experience helps on a college application and gives you something to put on your resume when you graduate college. It's also the beginning of learning vital job skills. (If you're interested, see My Jobs, Pre-College for the jobs I held in college).
I'd then wrap these up after four years and use them to move me to step #2.
Financial Status through High School
Let's make a few assumptions:
I started work at 14 but could only get odd jobs here and there since in many places you need to be 16 to work. I also didn't have a car at this point so getting to a job would be tough. For the two years that I'm 14 and 15, let's assume I worked in the summers only (12 weeks), 10 hours a week, and made $8 per hour. That would equate to $960 per year.
I'll assume I save $200 each year as my expenses were very low those years (I could probably save more, but let's be conservative). I invest them in index funds that return an average of 9% per year (we could argue about whether it should be 8% or less or 10% or more, so I picked 9%). I'll assume that I invest all the money at the end of each year and not earn any return on it until the next year (that might make you "lower return" people feel better about the 9%).
Once I get to be 16, I'm assuming I get the job I had at the local grocery store. I'll use $10 per hour as a wage and 15 hours per week during the school year and 30 hours per week in the summers. That gets me to $9,600 a year.
Again, my expenses were low at this time, though I did have a car by now (bought by my grandmother). Let's say I could sock away 30% of the amount or $2,880 per year.
Bundle all this together and it leaves me exiting high school with $6,516 in investment value, which was my entire net worth at the time.
Now on to the next step…
Step 2: Get into a Good College
The things I did in high school would help me get into a good college. This time I would focus on business exclusively and avoid the detour to becoming a lawyer (though initially heading in the wrong direction didn't cost me any money).
I'd balance cost versus my expected career salary in selecting a school. My family was fairly poor so I'd qualify for a lot of aid, even these days, and I'd try to avoid borrowing if at all possible. I'd use money from my dad (the little he gave me) as well as work at the college to pay my way (which is what I actually did — I did not have to dip into my savings in these years).
There's no way to make a reasonable assumption about the type of school I could get into if I had done more in high school, so I'll just use my actual results as a guide. We'll assume that I attended a school very close in type to the one I did actually go to.
We'll also assume that I leave college with the same level of debt I had back then — $5,000. Adjusted for inflation that's $12,582. Not bad for a kid paying his own way. I'm not going to pay any of it with my savings since that's clicking along quite nicely. Besides the $12k will hold steady while I continue my education. It was a private loan from my grandmother and had no interest.
For a bit more detail on what I'd do here, see step #1 in Five Steps to Six Figures in Seven Years.
Step 3: Make the Most of College
This one's easy since I've already detailed how to make the most of college.
See College to Career Cycle of Success for the steps I'd take.
Financial Status through College
During the college year I didn't add to my savings but I didn't take any out either. So it had four years to grow.
But I did go back to the grocery store in the summers and work 40 hours per week. So let's assume I made $10 per hour for 40 hours for 12 weeks each summer. That's $4,800 per summer!
I still didn't have many expenses as I lived at home, so let's assume I saved one-third of that amount (where I lived $3,200 in spending would have made me feel like a king!)
With the initial investment growing, my additional contribution of $1,600 a year, and that amount growing at 9% as well, I would have left college with an investment account of $16,515.
Step 4: Get an MBA
Once I graduated college, I'd have a choice — would I work or go on to graduate school and get an MBA (like I actually did)? In my real life I HAD to make this move as I really had no great work options coming out of my undergraduate school (I did not do a good job of step #2 above).
But if I made it into a "good" school, would I go and get a job or keep going to school?
This is where my path might stray from that of the average person, but I'm going to assume that I go and get an MBA like I actually did.
It was a key move for me because: 1) it dramatically raised my starting salary from where I would have been with just an undergrad degree, 2) it got me a great job with a Fortune 500 company, something I could not have achieved without it (and this laid the foundation for lots of later career success), and 3) the cost was zero (I held an assistantship that paid all my costs). So why not?
Over the summer between my two years of grad school I held an internship where they paid me $2,500 a month. Adjusted for inflation, that's $5,344 in today's dollars. I was rich! I'm going to assume I saved/invested 20% of that amount ($16,032 over the entire summer).
Financial Status after Grad School
So during grad school I would have had two years for my $16,515 to grow. In addition, I would have added $3,206 at the end of my first year.
Given these two, I would have left graduate school with $22,827 in my investment account. Not bad.
So we're now off and running towards our million dollar net worth. We've had a great start, but it's only getting better!
If you want to see how things really ramped up, check out part two of this series.