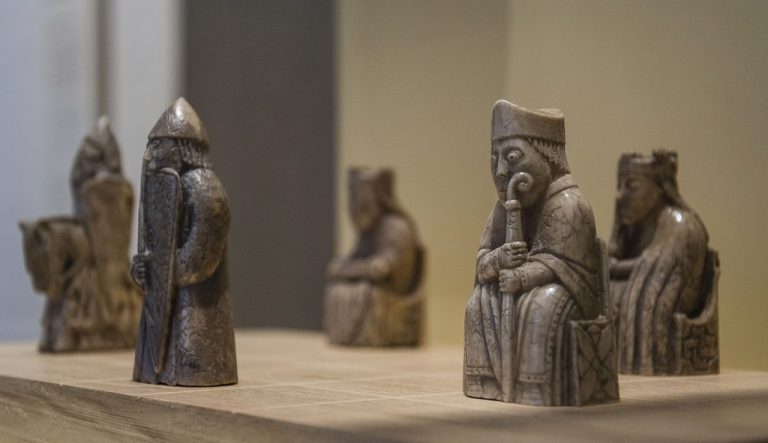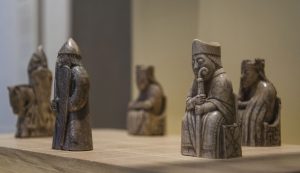 In the course of writing the follow-up post to How to Go from Zero to Millionaire, Part 1 I ran a boatload of numbers on Quicken (thankfully I have 22 years of data saved) and recorded my earnings by year (for the years I didn't have, I knew my first starting salary and estimated from there until I got to the point where I had data).
I'll be continuing that series with part two soon and will be using the information I gathered for it, but today I'd like to share some other interesting findings that came from the numbers.
Specifically, I want to discuss the results I had at growing my career and how powerful that effort can be for those of you working on the same.
Your Career is a Multi-Million Dollar Asset
I've probably said it a million times, but it's worth repeating how important your career is to your financial well-being.
Your career is a multi-million dollar asset in and of itself. Imagine what you'd do with a $1-$2 million dollar asset. You'd treat it with respect and work to grow it, right? Same goes for your career.
But the even better news is that you can make your career worth millions MORE than this by taking seven simple steps to grow it. It doesn't take a lot of time and money to do these and if you do you'll not only get paid more but likely also enjoy work more.
That's all great news!
Growing Your Career
But as I share these thoughts regularly I often get push-back from readers. Specifically they think it's impossible to grow their careers — that they are just going to receive the same, basic raises no matter what they do.
I completely disagree with this and actually have a practical example today to illustrate that it's not true — my own results over 28 years of working.
I knew I had "done well" prior to running the numbers but didn't know the specifics of my career growth until I dug into Quicken. To me they are worth sharing so you can see that 1) careers can be grown by taking action, 2) the differences can be substantial, and 3) I have practiced what I preach (I'm not just making this stuff up or writing based on what I think could happen like some people do).
My Career Growth
Let's begin with the results:
Over my 28 working years my earnings increased at a compound annual growth rate of 8.16%.
That's the bottom line, but let's review how it was accomplished. The activities that allowed me to grow my salary at such a rate boiled down to these:
Getting an advanced degree. I'll be writing on this separately but getting an MBA was a big boost to my career and earnings. It started me off with a good salary and opened doors that otherwise would have been closed.
Working the seven steps. I didn't figure these out for quite some time, so those starting out today with them will be well ahead of where I was by many years. Start them early and use them often and they will reward you, just like they did me.
As I reviewed the various jobs I've held I noted that these two actions resulted in the following:
Seven promotions — Sometimes within the division I was with, sometimes into a new division within the same company, and sometimes by switching companies.
Seven companies — Sometimes you can't get rewarded in your current company so you need to make a move to maximize pay. Often these moves lead to some pretty big pay increases.
As I advanced up the ladder, the salary increases were accompanied by other forms of compensation: bonuses, car allowances (which I pocketed — most executives use them to lease cars), stock awards, supplemental 401k contributions, HSA contributions, etc.
To be noted, I did not trade happiness for money — jumping from one job to the next simply to gain more money. In fact, I often stuck with a job longer than necessary if I enjoyed it. I held one job for nine years where the salary didn't increase much at all (though the bonuses and other forms of compensation were quite high) because the hours there were low — 40 per week, no evenings, no weekends. This allowed me to be at all my kids' events and even coach my son at both basketball and soccer for many years. I could have left and made more, but the family time was a higher priority for me.
The Power of Extra Percents
So what's the point of all this? To simply pat myself on the back?
No, of course not. In fact I was reluctant to even share this information as it sounds like bragging. But that is outweighed by simply showing that it can be done. It's proof that it's not impossible or speculative. And of course it's not me. Many readers here have done much better (I hope you'll share in the comments) and many of us know others who have as well. Growing your income above the basic level is certainly an achievable goal.
Maybe things are different now than they were when I started out (a favorite come-back from nay-sayers). I would say:
No, they aren't different. There are still people out there doing much better than I did. It might not be as common and the gains might not be as large, but that doesn't mean it can't be done (and I'd argue that fewer people are using the seven steps these days, so that's high rates of salary increases might not be as common)
The gains don't need to be 8.16% to have a substantial impact.
Let's look at a series of examples that illustrate the latter point.
We'll say Jim takes a job at 22 years old earning $30,000 a year. Here are the results at various rates of annual pay increases:
At 3% annual pay increases Jim earns $2.8 million over his career
At 4% annual pay increases Jim earns $3.6 million over his career
At 5% annual pay increases Jim earns $4.8 million over his career
At 6% annual pay increases Jim earns $6.4 million over his career
At 7% annual pay increases Jim earns $8.6 million over his career
At 8% annual pay increases Jim earns $11.6 million over his career
At 9% annual pay increases Jim earns $15.8 million over his career
At 10% annual pay increases Jim earns $21.6 million over his career
Several comments about these numbers:
Look at the amount of earnings generated even from a modest starting salary. Compounding works on salaries just like it does on investments.
Look at the differences between levels. Just earning one more percent from 3% to 4% gets you an extra $800k. If you can get that to 5%, that's an extra $2 million.
In addition to the rate of increases, starting salary has a HUGE impact on the numbers. What if Jim's job started at $40k instead of $30k? The numbers would be sky-high!
I didn't even factor in the impact of taking those extra surpluses (at the higher levels) and investing them. I did that in The Value of Growing Your Career is Worth Millions More than I Thought. The results are massive!
If you drive your career to earn higher income, then save and invest a good amount, you don't have to work 45 years to reach financial independence.
I've complied all of this evidence to simply say: if you focus a bit of time and effort on your career, the financial rewards can be life-changing.
Now it's up to you to decide what action to take, but I'd begin with my seven steps. 😉
photo credit: guillenperez Ajedrez de la isla de Lewis via photopin (license)