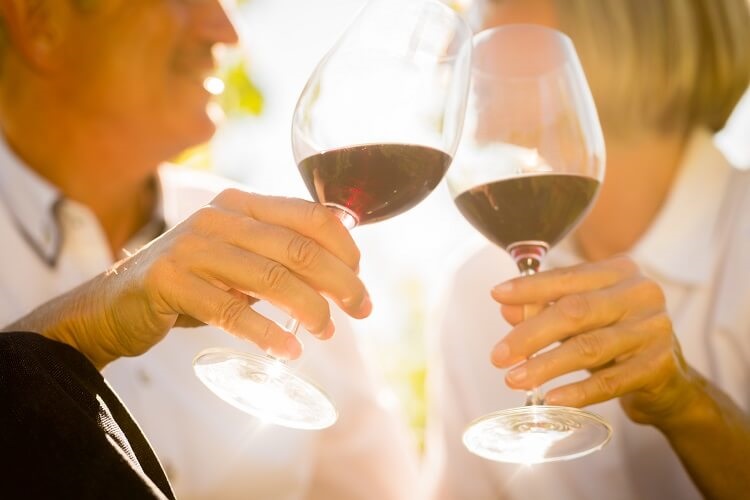 Today we're starting a new series on a great retirement book: What the Happiest Retirees Know: 10 Habits for a Healthy, Secure, and Joyful Life.
I covered this book last fall in a post titled Wes Moss Interview on the Happiest Retirees, but because I was so far ahead in posting when I received a copy of it, I'm just now able to begin digging into the book in depth.
Like with other books I've reviewed on ESI Money, I will share some key passages from this one and give my thoughts on their conclusions.
Let's get started…
The Research
One thing I love about this book (like I did with What Retirees Want) is that it's based on research.
So many retirement books these days are full of opinions and conclusions with little reference to data (and certainly not original data). This leaves them lacking in some respect for me.
FYI, I'm also not big on books written by those who are not retired, especially when they tell you how people feel in retirement. Hahahaha. Yeah, right. But that's a subject for a different day.
This book is based on extensive research. Here's a summary of what they did to come up with the material:
If you read my last book, you know I conducted an extensive survey of retirees nationwide. This time around, I'm back with even bigger, better data. I enlisted the help of nearly 2,000 American retirees, asking them 35 questions about their habits and behaviors. To further the research, I conducted two additional surveys: one during the height of the pandemic in 2020, and one in 2021 specific to habits around social connectedness.
And the good part of the findings:
Best of all: the habits were reproducible. Anyone can do this stuff.
And here's the extra good news. I believe these lifestyle and financial habits aren't just going to help you retire happier: they're going to help you retire sooner. The vast majority of the Happiest Retirees on the Block (HROBs) you'll meet in the following pages were able to retire early and happy. These habits, by their very nature, can significantly expedite your retirement timeline — and in so doing, transform your life.
I agree, anyone can do this stuff. They are all really pretty basic — much like most of personal finance. If you can just do a handful of impactful things, you will be set in most cases. And yet the majority of people can't seem to pull them off. Hopefully by sharing the book and my thoughts, someone will read this and be encouraged to take action to create a great retirement.
I'm not so sure that the habits in this book will help you retire earlier. Maybe they do, maybe they don't. I think the jury is still out on that. It could be that people who retire earlier are simply happier, not that doing certain tasks make you retire earlier and thus happier. I'm just not sure.
That said, I do believe that people who read this book and then work towards the actions that make others happy in retirement will have a better retirement than if they did nothing. I am pretty certain of that.
But getting people to take action is an uphill battle. Here are some stats from the beginning of the book on how well Americans are prepared for retirement:
According to the Financial Planning Association, only 18 percent of US households have enough wealth to cover preretirement consumption when they retire, meaning most Americans will not be able to maintain their preretirement lifestyle in retirement. That's fewer than one in five people who can retire happy, healthy, and financially secure. To make matters worse, only around half of Americans are actively saving for their golden years.
It's bad out there — but probably not as bad as this implies.
Almost everyone would agree that spending goes down in retirement. So having enough wealth to "cover preretirement consumption when they retire" is not really something most need to shoot for.
That said, we have seen time and time again in various books that people are not saving enough to cover even a solid amount of preretirement spending. And half of the people aren't saving anything!!!! Yikes!!!!
The Case for Early Retirement
Not only are most unprepared financially for retirement, but they are also unprepared for the life side — what they will do to fill their time.
This was the main point in a Wall Street Journal article titled The Case Against Early Retirement.
Basically the article said that several studies show that many retirees fall into a state of inactivity which is very bad for their health.
Therefore, the Wall Street Journal concluded, early retirement can be bad (even deadly) and many should thus avoid it (and keep working).
This conclusion made Wes Moss, the author of this book, upset with their overall tone.
But when he pulled back a bit, he saw that he agreed with their underlying conclusions:
The article itself was staying something far less incendiary: that if you don't do [retirement] right, it can be dangerous.
I couldn't agree more. My goal is to show you the right way to retire sooner, by adopting the right financial and lifestyle habits. But unlike my friends at the WSJ, I just don't think you have to keep working to do any of those things.
So what is "doing it right?"
Well, the first part is actually thinking about and planning for retirement in advance. As I've noted in other posts, it's shocking how little effort most people put into a multi-million dollar, three-decade decision like retirement.
The second part is what this book is about.
If you plan for retirement and develop the traits of the happiest retirees, the odds greatly swing in favor of you having an awesome retirement.
But before we get into that, let's finish with some of the book's introductory thoughts…
Work in America
The book now shares some stats on how Americans feel about their jobs:
Here's an alarming statistic I cribbed from a Gallup poll a few years back: only about one in five Americans are fully engaged in their work. These folks love their work and feel a sense of purpose from their jobs. Lucky them! Another 3 in 5 Americans have a "take it or leave it" attitude when it comes to their work. It may give them satisfaction and a sense of achievement from time to time, but it doesn't light them up inside — and they definitely don't want to be doing it forever.
The remaining one in five?
They hate their jobs so much they actively want to bring their employers down. That's 20 percent of Americans quietly working to undermine their companies! There is a reason that my most popular video on YouTube is "5 Reasons to Retire as Soon as You Can." One of those reasons is a boss from hell. Another is being underappreciated at your job.
Hahahaha.
Let me break this down and give my thoughts:
20% of people like/love their jobs. Ok, good for them. These are the people that may not want to retire early. I'd still say they should pursue financial independence because you never know if a great job will turn bad, something will happen that makes a person unable to work, there are layoffs/downsizings or something else. It's better to be prepared just in case the unexpected happens. Then you can decide from there if you want to keep working or not.
60% are ambivalent about their jobs. They probably have the attitude of "it's something I have to do to provide for my family." Maybe all of them don't hate life (some probably do), but let's just say that working the jobs they have is not their best life. They really need financial independence sooner rather than later. Then, if nothing else, they can take another job in a field that maybe they like much better but which doesn't pay as well. But they don't need the money so other factors are then more important.
And for that last 20% — LOL. Really? They are actively trying to take down their employers? Yikes!
Now before I get the "I love my job and so do my friends so that means most people do" nonsensical comments below, let me say that what the author is saying is pretty much found in all the research and articles I've seen.
I Googled around and found the following articles…
So any way you look at it, people have issues with work for many reasons.
Maybe someday I'll write a post titled "Make Work Great Again" (Hahaha!!!) but basically I see one main issue with HAVING to work (versus wanting to work): freedom.
Freedom to decide whether to work or not work takes all the angst out of work. Which is one reason I advocate financial independence sooner rather than later. Once you get there, then you can decide whether you want to work or not, what the parameters of your work are, and so on. You call the shots because you are financially free. And employers can not dictate what you have to do any longer because you have walkaway power. This changes the entire work dynamic.
I have been there myself. In my last job, I had a terrible boss who wanted to micromanage every little thing I did. That's bad enough in and of itself, but when the person above you has less business success than you do and yet thinks they are the next Steve Jobs, it makes it even worse. That's when I said to myself, "You know what, I don't need to put up with this." So I didn't. I announced that I was retiring and it's been awesome ever since.
Now let's end this post with the following thought from the author:
And that, my friends, is why it's so exciting for me to launch this project. I want to liberate you from the job you either hate or feel "meh" about. For me, that means two things: helping you retire early and helping you retire well. It's not just about the quantity those years you're getting back; it's the quality.
Ready to hear more? I thought so.
To read the next part in this series, see What the Happiest Retirees Know, The Unhappiest Retirees.