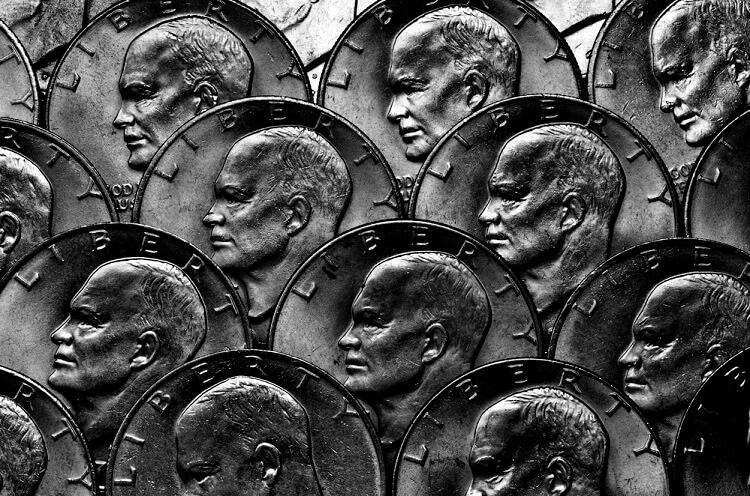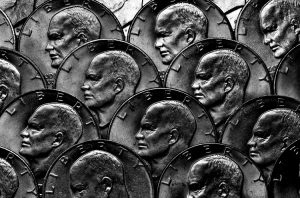 In both Why Another Financial Website? and How to Measure and Track Your Wealth I mentioned how the financial media often doesn't understand financial principles (which is evident because of the terminology they use) and thus give out incorrect information.
Well, they do many Americans a similar disservice when they focus on return rate to the exclusion of other investing factors which, as it turns out, are both more important and more within our control.
But I'm getting ahead of myself a bit. Let's start from the beginning so that we're all on the same page.
Three Factors
As I said in Invest Overview: Fueling Your Net Worth, there are three basic variables that impact the total return your investments generate. They are:
Amount saved — The amount of money you save every year.
Return rate — The rate at which your money grows (this includes dividends and is net of expenses).
Time — The number of years that your money is allowed to grow.
All of these are important, but which is MOST important? I developed a quick spreadsheet, ran some scenarios, and wanted to offer my findings to you. (But before I do, anyone want to guess which one has the biggest impact on the outcome?)
To begin this process, I had to make assumptions about a person's saving/investing to get a baseline investment return. Here's what I assumed our mythical person did with his investments:
Earned $50,000 a year and saved 10% of that (or $5,000) per year.
Earned an 8% total return after fees, taxes, etc.
Invested for 30 years.
Using these assumptions, I found that this person would have $566,416 at the end of 30 years (FYI, I used this calculator to check my numbers.) In other words, $5,000 saved per year at 8% for 30 years generates $566,416. Pretty simple, huh? (BTW, I assumed that the money was invested at the end of each year.)
Next I started tweaking the variables one at a time, leaving the others the same, to see what the impact would be. I tried to pick increases that I felt were comparable. In other words, I assumed that it was just as easy (or difficult if you prefer to look at it that way) to save $1,000 extra per year as it was to earn an additional 1% per year as it was to save for five extra years. I'll comment on how valid those assumptions are in a minute, but for now here are the results:
I increased the amount saved to $6,000 per year. $6,000 per year at 8% for 30 years equals $679,699 or a 20.0% increase versus the original result.
I increased the return rate to 9% per year. $5,000 per year at 9% for 30 years equals $681,538 or a 20.3% increase.
I increased the time to 35 years. $5,000 per year at 8% for 30 years plus an addition 5 years of growth (but no extra investment) equals $832,251 or a 46.9% increase.
Consider the results when looked at as follows:
When you increase the amount saved by 20% per year, your overall increase is 20%. This seems to make sense and be "fair."
When you increase your return rate by only 12.5%, you get a 20.3% increase in the total, a much better result.
When you save for an additional five years, a 16.7% increase in time, you get a much, much better return — an increase of 46.9% total.
Quite interesting, wouldn't you say?
Now it would be easy to declare time the winner, rate second, and amount third, but a few other things have to be taken into account:
In reality, saving an extra $1,000 isn't comparable to earning an additional 1%. Earning that extra percent is a lot harder (just ask mutual fund companies and money managers who spend millions of dollars to try and earn an extra 0.1%). So while the rate increase delivers more, it's much more likely that you'll be able to save more, thus I'd place the amount saved over the return rate in importance.
Time saved really is the winner. In fact, if our mythical person saved for only two extra years instead of five, he would have earned about as much as the 1% increase in the rate and $1,000 extra. Therefore, IMO, it appears clear that time saved is the most important factor in investment returns.
The good news: the two most important factors in determining a good investment return are ones that we have the most control over. It's much easier to add extra time (by putting off necessary withdrawals and starting as early as possible) and the amount saved (increasing income/decreasing expenses to save more now for investing) than it is to try and earn an extra 1%.
That said, you can't buy extra time. You can keep extending it on the back end as much as possible, but if you're 50 years old, planning to invest and let your money sit for 35 years isn't a realistic option. So for older individuals, I think the amount saved is the most important factor in maximizing your investments.
Yes, there are some flaws in this simple analysis. For instance, most people don't earn $50,000 starting in year one. Thus it would probably be hard for them to save $5,000 in year one. Furthermore, investments don't earn return rates in a straight line, they vary from year to year. Finally, I had to make several assumptions that will likely be different than the actual scenario for any specific individual. So sure, there are things that could be changed, but this analysis does give us a good view on the comparable impact of the three factors.
If you do all three — increase the rate to 9%, increase savings to $6,000, AND increase time to 35 years — you really get a huge impact. The amount at the end of the 35 years grows to $1,294,265, 129% more than the initial scenario. That's why people spend so much time trying to increase all three of these, because if they can, the payoff is really big.
Now, on a personal note, here's what I'm doing to make these three factors as high as possible:
I realize that much of the information here is not new news to seasoned investors. But for those just starting out (especially new grads that have a chance to save for 35 years) or those unfamiliar with how investing works, I thought this information would be insightful.
Now back to the mainstream media. How many articles or broadcasts have you seen on how time is the most important factor in determining the performance of your investments? If you're like me, the answer is probably zero (or very close to it.)
On the other hand, how many articles or broadcasts have you seen on "the seven hottest stocks this year", "the best mutual funds now", "how to earn a better return" or something similar? Probably more than you can count. The financial media seem to eat these up (I'm guessing that it's because this is what "sells" and because it's sexier than the truth — in addition to the fact that many likely don't understand the facts that time and amount invested are so important.)
But they are not acting in the best interest of the American investor. Why? Because they: 1) focus on the least important factor and treat it like it's the most important, 2) imply (or state outright) that the average American investor can get above average investment returns when the truth is that they can't, and 3) encourage selling of old investments to buy the new "hot" investments (in hopes of a better return) which is actually one of the worst moves investors can make.
So instead of listening to them, simply save as much as you can for as long as you can. Invest in low cost index funds to ensure you'll get a decent return. Then "set it and forget it."