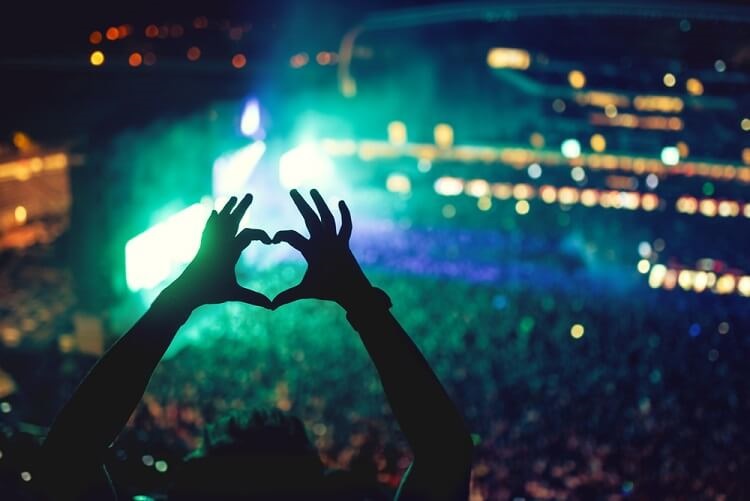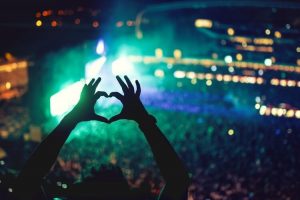 I have some news for you today!
After buying Rockstar Finance in December 2017, I just recently sold it.
If you're a blogger or deep into personal finance, you likely know what Rockstar Finance is.
If you're simply kinda interested in personal finance, read only a few blogs, and are new to ESI Money, you might not.
No problem. Just read Why I Bought Rockstar Finance first for background, then come back here and read this. 😉
This post will give details behind why I sold the site, the financial results, and what I plan to do next.
Rockstar Finance Plans Achieved
When I purchased Rockstar Finance 16 months ago, I had plans for it (of course).
I thought it would take me three years or so to reach those goals.
Turns out, I was able to accomplish what I wanted in just over a year.
Yep. Things went much better than I anticipated.
My efforts came together quickly and the site was able to be monetized much faster than expected. From a financial perspective, it was great.
But since I achieved what I wanted so quickly and I'm sort of a "looking for the next mountain once I reach the top of the current one" kind of guy, reaching my goals left me at a crossroads. Did I want to push forward (with new, higher goals) or did I want to look for the next challenge?
Other Circumstances Worth Considering
The fact that I reached my goals was one (big) part of the equation, but there were other things to consider too.
Here are the main issues that weighed in my decision:
1. Alternative uses for the money.
I have been considering buying a local business for my son to run/be employed by. I could always borrow or use other cash, but my guess is that I might need more than I have (I haven't found anything yet, so I don't know for sure).
Separately I found a real estate investor who needs funds to purchase properties. He's paying 10%, so I took some of my cash and invested with him, but I could potentially do more here as well.
2. Time requirements.
Once I bought Rockstar Finance I was running two large sites (plus a smaller one). The time requirements associated with any single one of them wasn't a problem. But the cumulative time required to run all three started to become more than I wanted to commit. I am retired after all! 😉
Though I had outsourced much of the Rockstar operations and it only required two hours a day of my time, that was two hours that was not really flexible (at least as flexible as I wanted it to be). In addition to the time I wanted/needed to spend on ESI Money, the total commitment was starting to cramp my retirement "freedom lifestyle".
Of course, I could have sold either one (or both) of my other sites but since those are personal blogs tied to me as an author specifically, that would have been hard to do (both from a business and personal angle).
3. Time to take it to the next level.
I had enough ideas to keep Rockstar Finance growing for many, many years. But any new initiative would require even more time — not only to develop and launch but to run/maintain.
Did I want to make additional time commitments when the current requirements were more than I wanted?
By the way, this is probably a good time to mention that I considered hiring a full-time manager of the site at $30k or so a year, letting him/her run it completely, and simply making the site passive for myself. But in the end I knew I would still be involved and if nothing else the site would be on my mind often, taking time/mental energy in a different way.
No one would love and care for the site like I would, so in the end I dismissed this idea.
4. The personal fulfillment.
On the plus side, running Rockstar Finance was very personally fulfilling for me — especially the VIB program we developed.
I was part of an effort that helped several bloggers grow from virtually nothing to developing sustainable side businesses.
This was thrilling for me. In fact, I got more pleasure out of seeing others reach their goals than I did reaching mine.
I loved it. And I wasn't sure I wanted to leave these bloggers who are now dear friends.
5. My daughter's employment.
As many of you know, my daughter works for Rockstar Finance. At one point, it was her only job.
Sure, I had told her that I could sell at any point, but still it was something to consider.
However she quickly picked up work for several other sites (including ESI Money), so within a few months in she didn't rely on Rockstar that much.
Plus I told her I'd pay her for several months if I sold and she wasn't needed, so she'd be covered either way.
Introduction to a Broker
While all these issues were rattling around in my mind, I did Millionaire Interview 113 with Marc from Vital Dollar.
In the interview he shared how he had created, bought, and sold websites. There was some chatting about his background in the comments, and Marc responded with this:
Most of my sales have been private, but the last site that I sold (August of 2018) was through Quiet Light Brokerage. That's the only successful sale I've done with a broker. My wife and I listed the Amazon FBA business with a different broker, but they didn't get it sold because they were asking too high of a price. We wound up selling that on our own after the exclusivity period with the broker ended.
I had a great experience with Quiet Light and would definitely recommend them. I think most of the deals they do are 6 or 7 figures. Mine was at the low end ($216,000). I could give you the contact info of the specific broker that I worked with if you'd like. If so, reach out to me through my contact page.
Since I was in the stage where I might want to sell (wasn't sure one way or the other), I contacted Marc and got a reference for a broker at Quiet Light (QL). It was Brad Wayland (info on him is here — if you get in touch with him, ask for the "ESI discount" — LOL!)
A few days later I contacted Brad and we chatted a bit on the phone.
He was a great guy. I felt he was honest and knowledgeable and if anyone could help me sell the site at a good valuation, it was him.
So at this point my options were:
Sell the site using a broker — The positives of using a broker were 1) they had a large network of potential buyers, 2) they would likely make the process easy for me, and 3) they would probably get me the highest price. The negative was they charged a fee — 10% of the sale or $25k minimum.
Sell the site on my own — I would save the fee this way, but I'd probably get a lower price. Plus it would be a TON of work. And I might not even know any buyers.
Keep the site — It still had lots of room to grow and had a bright future, but it did require time. And to get to the next level it would require even more time.
After weighing the options I decided to put Rockstar Finance up for sale and see what happened. If it went well, I was willing to let it go for a good price and to get my time back.
If it didn't sell, I would invest a bit more time to make it worth even more, then try again.
There was little risk in testing the waters.
The Sales Process
As you might imagine, the first thing I had to do was help QL develop a packet of materials.
The two main pieces were:
Financials — What the site had earned over the past 12 months. I also did a forecast of what I thought it would earn in 2019.
Site Overview — QL gave me a list of 50 or so detailed questions to answer so sellers could get extra insights into the site.
Once we had these, we had to decide on a price.
Most sites are sold at a multiple of 12-month profits that are generally in the "3" range (i.e. if a site has produced $50k in profit the past 12 months it would sell for about $150k).
For Rockstar, it was the absolute worst time to sell as my forecasts showed profits going up over the next several months.
So we had a choice: price it higher than "3" knowing what was coming but risking looking too expensive or wait until I realized those profits and then sell at a 3 or a bit higher.
In the end, we decided to test the waters and proceeded with a 4 multiple to see what happened.
BTW, when I bought the site, the multiple I paid was astronomical because there weren't many profits. But I saw the potential and knew there was money to be made.
The site went live for sale on Wednesday, March 6. Over the next few days, I did several phone calls with potential buyers and my broker.
Then a week into it, lightning struck.
Up to this point, most of the potential buyers were simply business people looking to buy a business. They didn't know much about Rockstar Finance — most didn't know it at all. They simply looked at the numbers and tried to determine if it was a good investment.
Kat was different.
She was familiar with the site and the Rockstar Finance community. She was personally interested in personal finance. She was going to FinCon this year. She had even started her own blog a few months earlier.
Plus she had a ton of great traits — she is smart, energetic, visionary, and has a love for the site. She was a perfect buyer.
And thankfully, she thought so too.
I talked to her on Wednesday, had an offer either later that day or the next, and we signed a letter of intent the next day.
We then started due diligence where I answered her questions with access to the site, screen shots, and the like so she could validate the information I provided during the sales process.
Then within a week we had signed the asset purchase agreement. After that I transferred everything over to her and now I'm in the process of training her on how the site runs.
Once that's over, she's off to the races. I built upon the foundation that J Money laid and she'll build upon the foundation I laid. I'm excited to see what she'll do in the years to come.
The Money
This is probably the part you all are most interested in. 😉
It's also the part where I need to be a bit vague to protect contractual agreements as well as other people's privacy. If my privacy was the only concern, I'd detail everything, but I'm pretty guarded when it comes to what I've said I'd do and others' privacy.
But I can give you a pretty good idea of how this went as an investment:
In Why I Bought Rockstar Finance I agreed with J Money to say that I bought the site from him in the "low six figures".
You already know that I got a 4x multiple on the site (which in a couple years will probably be a 2 multiple).
I had costs associated with the sale — the broker was the main one. I also will owe a good amount of capital gains taxes.
All this said, in the end, I sold the site (after broker costs) for roughly twice what I bought it for. In addition, along the way I had over $100k in profits from Rockstar Finance alone. Even more, I had roughly $15k in extra profits on ESI Money last year as a result of relationships/efforts made through Rockstar Finance.
So in the end, I made about 200% on my money (plus got my initial investment back) in a bit over a year. Obviously this is hard to replicate many times over, but it would be nice. 😉
My Net Worth
These results have also had a solid net worth benefit for me.
Rockstar Finance was on my books for much less than it was worth. In 2018 Financial Year in Review and 2019 Forecast I commented:
I am depreciating my investment in Rockstar Finance as it relates to my net worth. This is simply a paper transaction that lowers the value of an asset. I plan to fully depreciate it just in case it implodes. LOL! In reality it's probably worth twice what I paid for it at this point.
Haha! That last sentence sounds like a prophecy come true at this point.
I did this because I like having a margin of safety as I estimate the value of my assets.
But now that it's sold, the site asset is out of my numbers altogether. But it's replaced by cash, which I don't discount/depreciate. Ha!
This now brings my net worth solidly over $4 million. As long as the market holds, I should stay at this level indefinitely. This puts my net worth at about $800k higher than it was when I retired less than three years ago.
Other Financial Impacts
In addition to the net worth changes, this transaction has had a couple other implications for my finances.
First, with the sale of the site I now have earned just under $1 million blogging since I started in 2005. Not bad for a side hustle, huh? Who would have thought that when I started all those years ago?
Second, the income projections I shared in 2018 Financial Year in Review and 2019 Forecast will now be much different. I had estimated my income at $180k, but now it will be closer to $120k. Here are the rough estimates:
Websites (includes some income from Rockstar Finance this year): $50,000
Rental Income: $40,000
Interest Income: $11,000
Dividend Income (taxable): $10,000
Wife's Job: $7,000
Total: $118k
How will I ever be able to live on just that? Ha!
What's Next?
What's next for Rockstar Finance is now up to Kat. I'll let her tell her side of the story as well as hint at what could be coming up.
As for me, I have a few things I'm planning:
Spending even more time at the gym. I'm already at the gym for an hour (three hours if you add in walking over, getting ready, stretching after working out, showering, and taking the long way home so I get 10k steps in before 10 am), but I'd like to add some time to that. Namely, I want to add 20 minutes of cardio (probably swimming) to weight days so I have cardio every day. I also want to spend more relaxing time (hot tub, sauna) there, probably reading while I do.
More travel. I'm headed to FinCon in DC this September, but I also want to add in 1) a few driving trips around Colorado this summer and 2) a week to 10-day vacation in Destin, FL (checking it out as a potential long-term winter getaway — anyone with Florida experience I'd love your thoughts on gulf-side beach towns) in October.
Write more. Rockstar Finance was less about writing myself and more about recognizing great writing in others. And while I kept writing at ESI Money, I felt that time constraints limited both the quality and quantity of what I wanted to do here. So I'll probably begin work on an e-book or course sometime in 2019. I have some ideas…so stay tuned.
Finally, one other thing I plan on doing is remaining a fan of Rockstar Finance. I really love that site and wish it and Kat all the best.
I'll remain a reader and (hopefully) an author who gets a featured post there now and then. 😉