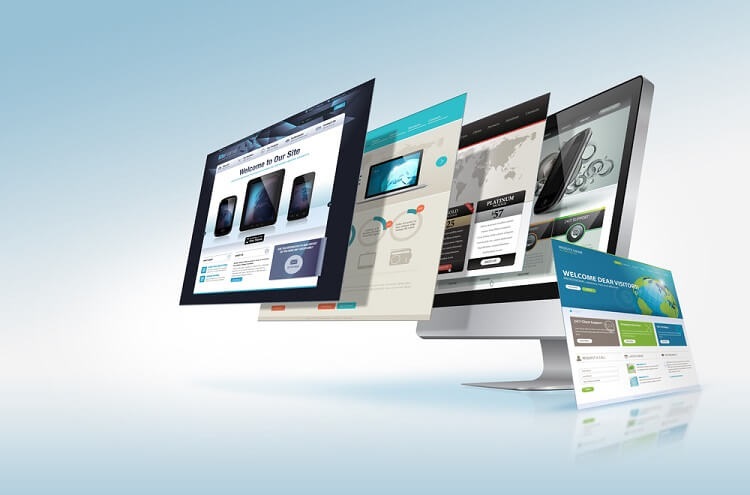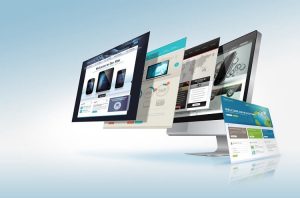 Here's our latest interview with a millionaire as we seek to learn from those who have grown their wealth to high heights.
And yes, I just posted one the other day. I'm declaring a "Millionaire Interview Week" since I'm being bombarded with offers to do these and I want to publish them while the volunteers are ready (I've learned that if you wait, the enthusiasm wanes.) So we'll have these all this week — and maybe more — until I catch up. 🙂
If you'd like to be considered for an interview, drop me a note and we can chat about specifics.
Today we're talking with Marc from Vital Dollar.
My questions are in bold italics and his responses follow in black.
Let's get started…
OVERVIEW
How old are you (and spouse if applicable, plus how long you've been married)?
I'm 39 and my wife is 37. We've been married for 12 years.
Do you have kids/family (if so, how old are they)?
We have two kids. Our daughter is 5 (almost 6) and our son is 3.
What area of the country do you live in (and urban or rural)?
We live in a rural area of southern Pennsylvania.
Although it's rural it's not nearly as rural or remote as some parts of PA. We're one hour north of Baltimore and about two hours west of Philadelphia.
Some people in our area do commute to Baltimore, but we're far enough away that the cost of living is significantly lower.
What is your current net worth?
About $1.7 million.
What are the main assets that make up your net worth (stocks, real estate, business, home, retirement accounts, etc.) and any debt that offsets part of these?
We have about $400,000 of equity in our home (we bought it two years ago for $417,500 without a mortgage).
We have our emergency fund in a money market account with CIT, and we keep more in emergency savings than most people do.
We're a one-income family and since I'm self-employed that income is up and down. We usually keep enough to cover a full year's worth of expenses in an emergency fund because it gives us more peace of mind with the unpredictability of my income.
About 90% of the rest is in different accounts with Vanguard. I have a solo 401(k) with Vanguard and most years I contribute as much as I am able to. Both my wife and I have IRAs with Vanguard that are smaller amounts. And we also have non-retirement accounts with Vanguard as well.
Our investments with Vanguard are a combination of index funds, target retirement funds, and "LifeStrategy" funds.
At the moment our cash is high because I just recently got paid for a website sale and that money hasn't been invested yet. For now we have $300,000 in cash and $1,000,000 in investments but about $200,000 of that cash will be invested soon.
EARN
What is your job?
I've been self-employed in internet marketing for the past 10 years. Before that I had been an auditor for a leasing company for 4 years. I started my business while I was still employed and worked on it part-time until I we felt safe with me leaving my job.
Throughout the past 10 years I've had websites and blogs in several different industries like web design, photography, travel, and now personal finance.
What is your annual income?
My income varies a lot.
If I sell a website or business I get a nice lump sum, but obviously I lose the ongoing income from it. So it's really up and down.
Here are the income numbers from the past 3 years:
2015 – $155,000
2016 – $536,000
2017 – $355,000
2018 should be somewhere in the middle of that range, and beyond this year I have no idea. [Editor's note: This interview was completed in October 2018.]
Our son will start kindergarten in 2021, and after that my wife will probably work part-time. If I'm still running my business she'll probably work with me rather than getting a job.
Tell us about your income performance over time. What was the starting salary of your first job, how did it grow from there (and what you did to make it grow), and where are you now?
The starting salary of my first job was somewhere around $25,000 and that was in 2002.
It was a job for a tiny (husband and wife) business consulting firm. I did my internship with them and stayed on full-time because there weren't a lot of jobs available at the time (I was looking for other jobs while I was there).
It took me about 3 years until I found the auditing job, and I actually had a couple of different low-paying jobs during those 3 years.
The auditing job wasn't high-paying either, but it was a little better. When I started as an auditor I think I was making $30,000 and when I left that job 3-4 years later in 2008 I was making around $42,000.
So for basically the first 7 or 8 years after college my income was below average. One nice thing was the low salary made it easier for me to leave my job since it was easier for me to replace that low salary. It also gave me more motivation to work on my own business and take matters into my own hands.
After I resigned from my job I told my boss that if my salary was $10,000 more I probably wouldn't be leaving the job yet. She came back later that day and offered me a $10,000 raise to stay, but at that point I had already made up my mind. For me it was proof that they would never pay me more than they thought they had to.
My first year of self-employment I made about $60,000 in profit. My second year I was just below six figures in profit. For the past 8 years it has been above $100,000, but the exact amount has varied pretty significantly.
What tips do you have for others who want to grow their career-related income?
Focus on building skills that make you more valuable, whether that is as an employee or to build your own business.
Shortly before I left my job I passed exams to become a Certified Internal Auditor. When I started that process I didn't know I would be leaving the industry, and I would have been able to find another job with significantly higher pay pretty easily if I hadn't decided to pursue my own business. Of course, it takes work to get a certification, but the rewards can be worth it.
I'm also a big believer in investing in yourself and building your own business. Self-employment and business ownership aren't for everyone, but if that interests you I would definitely encourage you to pursue it. Not only is the income potentially higher, but you can also do something that you really enjoy.
In my case, I saw an opportunity to build digital assets like websites and blogs that produce income and can be sold. A lot of my net worth has come from selling the websites and blogs that I've built and worked on for a few years (more on that later in the interview).
What's your work-life balance look like?
I work at least 50 hours per week, but that's less than I used to work before we had kids. With two young kids I try to have plenty of time as a family because these years are going to be gone before I know it.
I get up at 5:30 so I can get an early start to my day. I'm done with work by around 5:00 pm, and sometimes I might work for an hour after the kids go to bed, but that's usually only out of boredom if my wife is doing something else. I'm mostly off Saturdays and Sundays.
Even though I work kind of long hours I feel like I have a pretty good balance between work and family time. Working from home means I don't lose time commuting every day, so that makes a huge difference.
Where I struggle is finding time for other things, like exercise. I used to play a lot of sports and go to the gym, but since the kids were born I've been really bad with that. I do take a couple short breaks during the day for a walk around the block, but it's definitely not enough.
Do you have any sources of income besides your career? If so, can you list them, give us a feel for how much you earn with each, and offer some insight into how you developed them?
No, I don't.
I do at times have websites or blogs that I approach as a side hustle, where I'll use time in the evenings instead of my normal working hours, so it doesn't take away from my main projects. These are usually experimental things, and if they turn into anything productive I'll make them a bigger part of my business. Even though I may approach a website as a side hustle, it still falls under the umbrella of my business.
SAVE
What is your annual spending?
We spend about $60,000 per year, but I expect that to increase.
Our cars are 7 and 8 years old and we'll probably replace both within the next few years.
We also have a lot of things we'd like to do with our house and property, and some of those projects could get pretty expensive.
And a little further down the road we may have major expenses like a college education or weddings.
What are the main categories (expenses) this spending breaks into?
We don't have a mortgage, so that eliminates one big expense from the budget.
We went back and forth about whether we should pay off the mortgage or not, but ultimately we decided to pay it off.
We pay almost $9,000 per year in property taxes (which is kind of high for a rural area) and our house is 30 years old, so we also have things that need to be replaced and repaired.
Health insurance is a big expense for us, partly because of me being self-employed. We spend about $750 per month on insurance for the 4 of us, and it's not the greatest coverage, so we typically have some bills to pay out of pocket.
Here are some of our bigger monthly expenses, aside from the property taxes already mentioned:
Health insurance – $750
Other insurance policies (excluding business policies) – $300
Utilities (electricity/gas) – $500
Trash/water/sewer – $200
Groceries – $500
Restaurants – $150
Gas – $200
Internet/phone/cell phone/TV – $200 (less when it's not football season)
Clothes – $100
Our budget also accounts for some money to be set aside for things like medical bills, vacations, and minor home maintenance.
Our utility costs are higher than I'd like. Our home is 5,000 square feet and with neither of us working outside the home we're there most of the time, so the heat or AC is always on.
Do you have a budget? If so, how do you implement it?
We do have a budget, but we're not as careful with it as we used to be when money was tighter.
We just use a simple spreadsheet for the budget. My wife enters the monthly bills in for tracking and to make sure our budget numbers are realistic.
There are some things we don't track constantly, like our discretionary spending, but we do check those amounts once or twice per year to make sure nothing is out of whack.
We usually go over the budget together once or twice per year to make sure we're on the same page.
What percentage of your gross income do you save and how has that changed over time?
I can't give a percentage because it changes all the time.
Our expenses are pretty constant, but my income varies so much and it sometimes comes in lump sums. There have been times where I'll be making $15,000 per month and then the next month I'll get $400,000 from a website sale. And then my income drops because I sold an income-producing asset.
We try to keep our standard of living consistent and save as much as we can when we have those lump sums that come in.
There have also been situations where it's harder to draw the line between business income and personal income.
When we ran the Amazon business we had a good income on paper, but we left most of the money in the business accounts in case we needed it for a big inventory order. Even though for tax purposes it looked like a good business, getting cash out of the business was hard until we sold the business.
We don't even have a target savings rate to be honest. We have a budget that we live by, and try to save whatever we can that comes in above that amount.
What is your favorite thing to spend money on/your secret splurge?
My wife and I both like to travel, although we haven't done that as much since we had kids.
Traveling with young kids isn't fun. Fortunately, our kids are now getting a little older and I think we'll start to travel a little more, except now we've got school schedules to work around.
INVEST
What is your investment philosophy/plan?
My investment philosophy is pretty simple. We use mostly index funds and some other easy options like Vanguard's target retirement funds and LifeStrategy funds.
Our approach is to contribute as much as possible to tax advantaged investments each year.
After that, as long as our emergency fund is at an ok level we'll invest in non-retirement accounts. Even in those accounts we still use the same simple types of investments.
We do have a small percentage of our money in REITs and I'm planning to look into some other options there, including real estate crowdfunding. Both my wife and I have always been interested in real estate, but we're not so interested in being landlords.
I also want to try dividend stocks with some of the money that is not in retirement accounts. Aside from that there are several other passive income ideas that I'd like to explore, but one step at a time.
What has been your best investment?
The past few years our investments with Vanguard have done pretty well, but of course that's just a reflection of the market as a whole.
Honestly, I would say that our best investments have been the time and money put into my business. The business growth over the past 10 years has been by far the biggest factor in the growth of our net worth.
What has been your worst investment?
A few years ago we invested in a company that drills for natural gas. The biggest reason we made the investment was for tax purposes.
That's been a terrible investment. It's so bad that I don't even really pay attention to it. I had kind of forgotten about it until this question reminded me.
What's been your overall return?
This is kind of a guess because adding to our balances and moving things around makes it a little harder to track, but I think we're at about 8-10% for the past five years since I've been paying closer attention to our investments.
I started using Personal Capital a few months ago and I like their reporting better than what I can get from my Vanguard account, so I'll probably use that more going forward.
How often do you monitor/review your portfolio?
I typically re-evaluate our investments once or twice per year and make adjustments then, if needed. Since I started using Personal Capital I check net worth and very basic reporting monthly.
NET WORTH
How did you accumulate your net worth?
Our net worth has come from my online business.
My wife has been a stay-at-home mom for almost six years. Prior to that she had a decent income working in finance.
But ten years ago when I was leaving my full-time job I think our net worth was only around $50,000. Part of that was because we bought a condo shortly before the market dropped, so we were upside down on that. And the net worth was also low because neither of us had anything of significance before we were married (although we didn't have debt either, so that was good).
My business has done ok over the past 10 years, but lump sums from selling websites has accounted for a big part of our growth in net worth.
The website sales have been:
2010 – $50,000
2013 – $500,000
2016 – $500,000
2017 – $225,000
2018 – $216,000
For the two bigger sales I got 80% of the sale price in the year of the sale, and I got the final 20% a year later.
Of course, those websites also brought in money on an ongoing basis before I sold them, but the lump sums have made it possible to grow our net worth faster.
When we have one of those lump sums we pay taxes, give a portion, and try to save the rest.
After I sold a blog a few months ago I spent about $50 at the liquor store and I think that was our biggest splurge to celebrate any of the sales (I take that back. My wife bought a $200 blender after we sold a business last year for $225,000.)
A website that sells for $500,000 is pretty good, but nothing exceptional. In 2013 when I sold a site for $500,000 after making a six-figure annual profit from that site for several years, I realized if I could duplicate that only a few more times over the course of my career I could have a pretty good retirement.
I haven't tried to build huge websites that make millions of dollars. My approach has been to try to have several small wins over the course of my career to reach my retirement goals.
What would you say is your greatest strength in the ESI wealth-building model (Earn, Save or Invest) and why would you say it's tops?
I would say over the past 10 years my greatest strength has probably been saving.
Investing is definitely not my strength, so that leaves only earning or saving. My income has been pretty good, but we've always been committed to living well within our means and saving as much as we can.
That being said, we don't take frugality to the extreme. We moved two years ago and we bought a bigger, nicer house than the one we had. But we waited until we had our retirement savings on the right track and we could still afford to pay for the house with cash.
What road bumps did you face along the way to becoming a millionaire and how did you handle them?
My 20's were filled with constant road bumps. I was working hard and trying to get ahead, but nothing ever seemed to go in my favor. Finding a decent-paying job that I didn't hate seemed impossible, and I really was never able to do it. It wasn't until I started my own business that things really improved.
The other setback we had, like everybody else, was the recession. We were married in 2006, bought a condo in 2007, and had been saving in retirement accounts for a couple of years. Neither of us had a lot saved, but it was really depressing to take a huge hit on the investments that we did have.
When we sold the condo in 2010 we had to take a check of about $7,500 to the settlement just to get out of it.
For a while it kind of seemed pointless to save or invest since things hadn't been going well, but we tried to keep moving forward despite not having much confidence. I'm glad we did because things have obviously been a lot better since then.
What are you currently doing to maintain/grow your net worth?
I'm still working on my business, although to be honest I'm not sure what the future holds. Two months ago I sold a site that had been our main source of income for the past year. I'm still trying to figure out exactly which direction to go from here, but for now I'm working on growing a few different websites.
As far as investing goes, I'm looking to take advantage of more sources of passive income. I mentioned earlier that I plan to experiment with real estate crowdfunding and with dividend stocks. There may be some other things I try as well, but those are at the top of my list.
I plan to stick with my current approach of investing mostly with index funds, although I want to mix in those other things.
Do you have a target net worth you are trying to attain?
Our goal is $5 million by the time our son graduates high school in about 15-16 years (which would put me at about 55 years old).
I think this is the first time I've ever told anyone about that goal.
Whether we hit that or not depends heavily on how my business does going forward. If I can repeat what I've done the past 10 years we'll be in good shape, but there's no guarantee that happens.
Although the goal is $5 million I would be pretty happy if we made it to $3 million in the same time frame, which should be extremely reasonable with 15 years to go.
How old were you when you made your first million and have you had any significant behavior shifts since then?
I was 37 years old (just over 2 years ago) when we crossed the $1 million threshold. We did move shortly after that, but we had been looking at houses for a while and it really wasn't related to the fact that we had crossed $1 million.
I wouldn't say that we've had significant behavioral shifts since then, but we do have higher living expenses in our current home because of higher taxes and higher costs of upkeep on the house and property.
What money mistakes have you made along the way that others can learn from?
Well, with the benefit of hindsight I think our first home purchase wasn't the best decision, but we didn't know that at the time.
When we bought our first place (the condo that I mentioned earlier) we planned to live in it for about 5 years and then hold on to it as a rental property. Three years in we moved because we could both work from home and we choose to go to an area with a lower cost of living. In retrospect we would have been better off renting for those three years, but we hadn't planned on moving to another area, and we didn't foresee the recession.
The two mistakes that could have been avoided are: 1) not waiting so long to start my own business, and 2) getting better educated on investing when I was younger.
Our approach to investing is very simple, but early on I was kind of all over the place with investing. It wasn't so much that I had money invested in a lot of different places, but I basically didn't have a clear picture of what I wanted to accomplish or how it could be done.
What advice do you have for ESI Money readers on how to become wealthy?
I think it's important to manage the money that you already have/make and to try to increase your income, unless you're already in a high paying field.
Saving money and living within your means is great, but increasing your income will usually have a bigger impact and allow you to grow your net worth faster.
On the other hand, it doesn't matter how much you make if you don't manage it well. Both aspects are important.
My wife and I learned to live within our means when we had average to below-average incomes. We budgeted, tracked our expenses, avoided debt, and saved what we could. Then, after our income increased we very slowly increased our standard of living and saved the majority of what we made. When the income has been good we've taken advantage of the opportunity to save.
So my advice is to live within your means, and then work to increase your income.
If increasing income at your job isn't an option, or isn't something that you want to do long term, I think starting your own business is a great option.
Side hustles can be a great way to save, and in my case it turned into a full-time business. There are a lot of ways to make money with side hustles, so no matter what your interests are and no matter what experience you have, there's always something out there.
The other big thing is to start saving as soon as possible. The younger you are when you start saving, the better off you'll be later.
FUTURE
What are your plans for the future regarding lifestyle?
I hope to be able to retire at 55.
I get bored really easily, so I doubt I will completely retire, but I hope to at least have the option.
If I'm still running my business at that time I will probably look to start some projects that are flexible, so I can work whenever and however much I want to.
It's also possible that I would look to pass on my business to my kids, if they have any interest.
We don't have specific plans about where we'd like to live in our retirement, but I know it won't be our current home. It's too big for the two of us and I don't want to deal with as much property maintenance and upkeep in retirement. If our kids stay in our area I'm sure we will too.
What are your retirement plans?
My goal is to have a net worth of $5 million, which should make it possible to live on interest and dividends without drawing down the principal.
We plan to travel a lot, although not constantly. I like to travel, but I also like to come home at the end of a trip.
Are there any issues in retirement that concern you? If so, how are you planning to address them?
Not really, aside from anything unexpected that could come up.
Health insurance isn't a huge concern because we've been dealing with that for the past 6 years since my wife left her job, so it will be nothing new.
Our biggest concerns are about our parents' retirements and if we'll need to take care of them. That's an immediate concern, not so much something that we plan to deal with during our own retirement.
MISCELLANEOUS
How did you learn about finances and at what age did it 'click'? Was it from family, books, forced to learn as wealth grew, etc.?
My parents taught me the basics of budgeting and managing money. They never had a high income but we always had everything we needed because they managed their money well. They used the cash envelope system, which I've never used myself as an adult (I use a credit card for everything).
My parents also gave me opportunities to manage money myself and make decisions at a young age, which I think was a huge thing for me. They trusted me with money and didn't treat me like I wasn't capable of handling money.
As a kid I knew where the envelopes were and I could go get money out of the right envelope if I needed it, like for food. My parents trusted me, and as a result I wanted to respect that and make good decisions.
I've never been a big reader, so there aren't many books that have had an impact on me. I've read a lot of financial blogs (my attention span is better suited for blog posts than full books) over the past few years and that has had a bigger impact on me in terms of investing.
As far as making money goes, I've kind of learned that on the fly just by running my business.
Who inspired you to excel in life? Who are your heroes?
Aside from my parents, the person who had the biggest impact on my life was my high school basketball coach. I haven't played competitive basketball in a long time, but the lessons I learned have stuck with me for life.
Our coach was tough, extremely competitive, and he demanded a lot from us. He was really the only person in my life that pushed me to my limits and challenged me to excel. By playing for him I learned about teamwork, accountability, physical and mental toughness, leadership, and I learned to work hard for what I want.
Although he had a huge influence on my life, I hated him for the first 3 years. It wasn't until the end of my junior year that I really understood him and bought in.
I don't think I really have any heroes. I'm a Christian, so Jesus is my hero, but aside from that I don't think there is really anyone that I would consider a hero. There is no one in the business world that I would say stands out to me or motivates me.
Do you give to charity? Why or why not? If you do, what percent of time/money do you give?
Yes, we do. It's not an exact percentage, mostly because income varies so much. Earlier in our marriage when we both had salaried jobs we gave 10% and that was mostly to our church. Both my wife and I grew up in Christian families and we were always taught about the importance of giving back to the church and to God.
In the past several years I've become more interested in giving to other causes outside of the church. We support humanitarian organizations like World Vision and Compassion that provide assistance for people in need.
My biggest passion is World Vision's clean water initiative, which provides clean water to villages and communities that don't have a source of clean water. This is usually through wells, but I think they also started using some water purifiers as well. It's amazing the impact that clean water can have. Not only is it important for drinking and bathing, but it also has a big impact on the economics of a community.
In a lot of villages the girls are the ones responsible for fetching water every day, and that means they typically miss school because they have to get water for their family. In some communities the school attendance doubles after a well is drilled because they no longer have to spend all day fetching water, and because there is less sickness from drinking bad water. Obviously, being able to get an education has an impact on their ability to be productive throughout life.
One thing I like about World Vision is they also provide education and training on sanitation, because if a community has poor sanitation the positive impact of the clean water is diminished. World Vision also trains people within the community on how to maintain the well and fix it in case it breaks.
Another organization that we support is The Exodus Road. Their mission is to free people from human trafficking. I was pretty ignorant to the significance of this issue until a few years ago.
Our approach in the past few years has not been to give a specific percentage. Part of that is because my income varies, and honestly it's hard to know what number I should use as my income. Before or after business expenses? Before or after deductions like 401(k) contributions? Before or after taxes? Our approach is to pray about it and give what we feel compelled to give.
Aside from money, I've also felt convicted within the past year to give more of my time.
A year ago I started volunteering at a local homeless shelter. I go in once a week (although I do miss some weeks) for about an hour and a half.
Recently I've also been interested in taking a short term (1-2 weeks) missions trip. The challenge with that is running my business while I'm away. I haven't gone anywhere overnight without my laptop since I started my business 10 years ago, so I would need to make some changes in order to make a 1-2 week trip possible.
Obviously, I have traveled in the past 10 years, but typically I'll work an hour a day or something like that just to stay on top of email and make sure things don't implode while I'm away. I probably wouldn't be able to do that on a missions trip in a remote location, so I need to figure out how to make it happen.
My wife is very involved with women's ministry at our church, and she spends a lot of time organizing and planning events like a monthly breakfast.
Do you plan to leave an inheritance for your heirs (how do you plan to distribute your wealth at your death)? What are your reasons behind this plan?
I'd like to leave something for our kids, but I haven't given a whole lot of thought to how that will work. We had a will drafted right after our daughter was born, but we probably won't deal with any estate planning or anything like that for a while, unless our net worth increases a lot more than expected.
What is on my mind more at this point is starting to invest for our kids' retirement now while they are young. I haven't had much time to look into it, but it's on my to-do list.