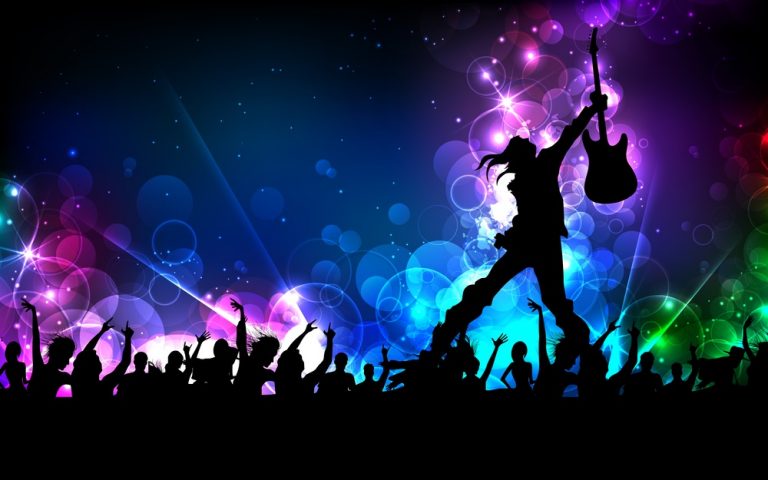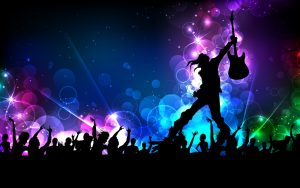 It's my pleasure to announce that I have purchased Rockstar Finance.
If you're a blogger or deep into the personal finance blogosphere, you likely know what Rockstar Finance is.
If you're simply kinda interested in personal finance and reading a few blogs, you might not.
So in this post, I'll tell you what Rockstar Finance is, why I bought it, and where it goes from here.
The History of Rockstar Finance
Rockstar Finance (RSF) was started in 2013 by my buddy J Money at Budgets are Sexy.
It began with a simple idea: highlight the best personal finance articles every weekday, both on the site as well as through an email list.
Or, as he said it: "If it's awesome, it goes on the site."
It started slowly but over time became a hit. Readers loved that they could get an email each weekday that listed the best personal finance posts. It helped them find new and interesting posts by bloggers they often didn't know.
Over time the site grew and began adding more features.
Next was a directory of personal finance bloggers. It lists details on money bloggers (at least all of them who want to be discovered) like name of site, net worth, and social media accounts.
J Money used this collection to begin polling bloggers. He's asked them for their favorite books, best money apps, and top podcasts so far.
More recently, RSF added forums for both personal finance geeks (talking about money) and bloggers (a "secret" lounge where we chat about all things blogging — yes, very nerdy and I love it).
Those are just the highlights. There's lots more and plenty to keep both money nerds and bloggers very happy.
The Potential of Rockstar Finance
Every blogger who's ever been featured on RSF knows the impact. "Being Rockstar'd" is a great thing for a blogger, driving up to 5,000 visitors to their site.
For even a medium-sized blog, that's a pretty good number. I know the times it's happened to me that it drove tremendous traffic…and many of those people stayed at ESI Money as long-term readers.
At Fin Con this year I talked with J Money about the potential of RSF — just as a fan. I suggested several ideas to grow the site. It was a fun chat.
Little did I know that he was thinking of transitioning out.
That is until I received an email in November asking me if I might be interested in talking.
Uh, yes!
I'll let J Money tell you himself why he wanted to phase out and eventually sell but let me just say his reasons are very noble and he's making what I consider to be a great, family-focused choice.
The Sale of Rockstar Finance
I'll spare you details of the conversations we had after I received that email (though you probably would love to hear them, I do need to keep some things private), but I can tell you that we came to an agreement that we both love.
J Money was able to benefit financially, free up his time, and still remain part of RSF (more on that in a minute).
I was able to get a business with tons of potential which could help readers and bloggers alike.
Best of all, J Money and I are kindred spirits despite the fact that we're opposite in many ways. He's cool, creative, and a totally awesome guy to know. I'm not that cool (more awkward than cool), analytical, and an awesome guy to my mom and wife (but the jury's still out on what others think). Anyway, just being around J Money has raised my coolness factor to heights it hasn't seen since I was king of the fifth grade playground. Yes, it's been that long.
Why Buy Rockstar Finance?
Many of you are probably wondering why I'd want to buy RSF. After all, I'm retired, right? What am I doing buying a business (which will certainly mean more work) when I'm supposed to be kicking back and relaxing?
Well, there are several reasons but they fall into two main categories.
I'll break them into sections as follows…
Financial Reasons
From a pure financial standpoint, I believe RSF has a lot of potential. I think it will be a good investment and I wanted a good investment.
The backstory is as follows:
When I retired, I set up a budget. It revealed (though I already knew this) that my assets would churn off enough income for us to live off of. This is why I don't need to sell any assets to fund my retirement.
Initially my budgeted income sources were (in order of impact): rental income, dividends from index funds in taxable accounts, P2P investing, and businesses (two blogs).
Over time, things changed a bit as P2P didn't work out and I started withdrawing cash.
Separately, ESI Money took off.
In addition, my real estate investments did better than expected — so much better that I willingly initiated some major maintenance (parking lot, remodels, new furnace) to lower my income (and taxes) this year.
Furthermore, our spending is much lower than anticipated in retirement.
Combine the points above — much more income, liquidation of some assets (P2P loans), and lower expenses — and the result is a pile of cash. By the time I bought RSF, I had almost $350k in cash.
The "problem" with this was there was no great place to deploy it for both growth and income. The options:
I could buy more real estate but 1) I like to buy when prices are low. The markets I'm interested in are sky-high — it would take a 50% crash to make me consider a purchase, 2) I'm not really interested in crowd-funding real estate, 3) Buying more real estate would add no portfolio diversification, and 4) I feel like I've already won that game so perhaps I should stop playing.
I could get into dividend investing. I considered it, but it doesn't really get me that excited. Plus the income side isn't that great.
I could plow it into index funds. But that wouldn't help with diversification or income.
So I parked the money in "high interest" accounts. "High interest" is as much of a misnomer as "Affordable Care Act" is. These days "high interest" means a 1% return if you're lucky. Ugh.
I had previously considered buying a business (shortly after I retired) but most of them were:
Too expensive
Time intensive (would require me to spend TONS of time on them — like a full-time job)
Location dependent
Not something I was interested in (they didn't get me excited)
Then RSF came along and allowed me to:
Invest in something I enjoyed
Generate decent income and have an opportunity for growth
Diversify my investments
Own a business that didn't require a great amount of time
Be location independent
In addition to all these, RSF has the side benefit of allowing me to serve the personal finance blogging and reader community, two groups of people I'm quite fond of.
So it made sense. In addition, there were a couple other considerations worth noting:
This investment is not that risky for me. Yes, it was low six figures, but in the scheme of my net worth it's inconsequential. It's also not vital for my financial independence. If I lost it all it would not make one bit of difference for me financially. Yes, if you live like no one else, you can eventually live like no one else.
I want to generate more income so I can give more. Giving has always been a big part of our lives and is easier to do when you make a higher income. This past year we continued to give but did so from assets (we donated appreciated index funds). That's fine, but has a limit and I want to do more. RSF has the chance to generate decent income so we can give more (we'll still give appreciated index funds through our donor advised fund but will then replace those assets with the income — effectively allowing us to increase our cost basis without paying taxes.)
Those are the financial reasons for the purchase. Now to the next reason…
Personal
There were several personal reasons to buy RSF. Here are the major ones:
I enjoy building businesses. It's fun to me. It's not work. Developing strategies, creating plans, implementing programs, working with teams (Steve and Cait are part of the RSF team in addition to J Money) — all of these are enjoyable to me. The longer I'm retired the more I realize I'm not really as much "retire early" as I am "financially independent". Yes, I'm retired from my career, but that doesn't mean I can't work on things I enjoy — like blogging.
I'm good at business. I really don't want to brag in any way, but I did have a fairly successful 28-year business career. Of course there were lows as well as highs, but overall things were mostly positive. So I think I can make RSF even better than it already is.
It's a flexible, low time cost business that can be run from anywhere (can we say "Caribbean"?) As long as I have an internet connection and an awesome team like I do, I can run RSF. And it's not going to require me to spend 8 hours a day on it (in fact, I think ESI Money will requires more time because creating content takes a lot of effort.)
I want to give back to the personal finance blogging and reader communities. I've been blogging for 12 years now. During that time I've developed some great friendships and added new ones — both with bloggers and readers. I have a fondness for these people and want to continue serving them by highlighting great content. When you get to a certain age (and financial status) your focus shifts a bit and giving to others takes a larger role in your life (or at least it does for me).
This is a potential business my kids could be employed by/own/run one day. And if not them, perhaps their spouses. Sure, they'd have to learn a bit about personal finance, but not so much that they'd have to write content — they just have to recognize good content.
In the end, buying RSF is simply fun and easy. So why not give it a go?
The Future of Rockstar Finance
Many bloggers and readers are likely wondering what the future holds for RSF.
There are two parts to the future — the short-term and the long-term.
In the short-term, there won't be any major changes. If we weren't announcing the change in ownership no one would probably ever know notice any difference. (That said, there is one program we will launch soon that I think readers and bloggers will LOVE!)
There are three reasons for this. One is simply a practicality: time. It's the holiday season and right after that I'm planning a big vacation (which I'll tell you about later). I also have a trip planned in late February, so I won't have time to make a ton of changes for a couple months or so.
Second, and really more importantly, I want to take time, gather input from a wide range of people, and hear what the community and the RSF team have to say before I decide what to do. Yes, I think I have some great ideas, but I know others do to. And I want to hear their thoughts on how RSF can serve them. I guess this is the marketer in me who simply wants to know his audience better so he can give them what they want.
And finally, Rockstar Finance is doing GREAT the way it is!! There's no rush to change anything when all is going so well.
In the long-term, there will probably be changes, but I have no idea what they will be. My intention is to make RSF bigger and better — for both readers and bloggers. What this means specifically, I'm not sure at this point. I need to hear from people, consult with J Money and the RSF team, and then decide where we go.
BTW, as you may be wondering, J has agreed to stay on as a consultant during the transition and then later (after his child is born) as needed. My guess is that he'll be as active as ever with RSF, but now he can just focus on the strategy part.
No matter where we decide to go, my commitment is to make the site an even more impactful resource for all involved.
That's it for now. Thank you for your past and future support of RSF. It's going to be a fun ride!
Update: See why I sold Rockstar Finance.