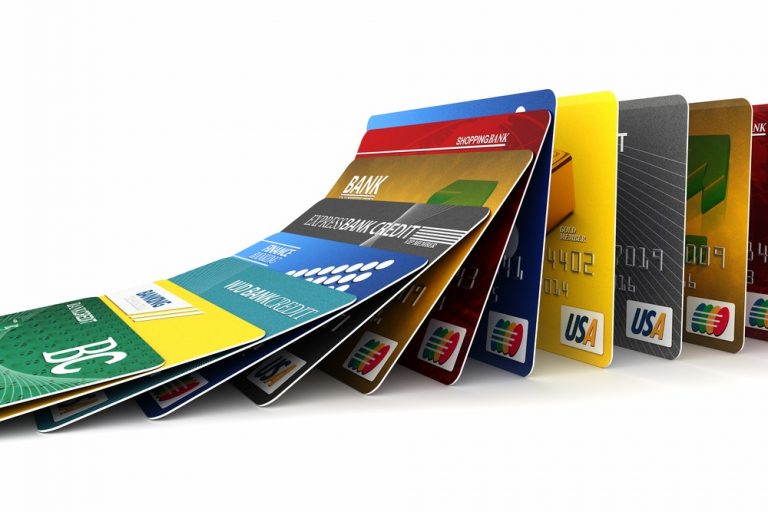 As I noted in my annual budget review, we had 2017 income of $3,980 from cash back credit cards.
This puts us at $17,525 earned since 2006 (including 2016's amount).
It's not going to change the world financially, but it's money we earn for doing nothing differently (we'd still spend on the same purchases), so why not?
Today I'll detail how we were able to get to this amount as well as our plans for 2018.
The Cards I Use
Just so we're on the same page, here are the cards I used in 2017 and their key cash back rewards:
Fidelity Visa — 2% cash back on all purchases
Chase Ink Business Preferred — 3 points per $1 on travel, shipping, internet, cable, phone services, and advertising purchases on social media and search engine optimization (points can be converted to cash)
Chase Sapphire Preferred — 2 points per $1 on travel and dining (points can be converted to cash)
Costco Visa — 4% cash back on gas, 3% cash back on restaurant and travel, 2% back from Costco and Costco.com
Amazon Store Credit Card — 5% cash back on Amazon purchases
Chase Ink — 5% cash back on cable and cell phone charges
Chase Freedom — 5% cash back on rotating quarterly categories
I have had all the cards except #2 and #3 for some time. The two Chase cards near the top were added as part of my travel hacking experiment last summer.
2017 Rewards
Here's what each card earned in 2017:
Fidelity Visa — $1,697.28
Chase Ink Business Preferred — $873.93
Chase Sapphire Preferred — $550.80
Costco Visa — $430.65
Amazon Store Credit Card — $154.29
Chase Ink — $142.79
Chase Freedom — $130.40
That's a total of $3,980.14!
Not bad, huh?
How We Got There
By now you're probably thinking, "Wow, they must have had a ton of charges in 2017!"
Yes, that's true.
But it's also true that our minimum cash back was 2% and in many cases we earned significantly more.
In addition, we had two large bonuses that helped out quite a bit.
Here's how each card was able to earn what it did:
Fidelity Visa — This is our go-to card for "all other" spending — any purchases that do not get higher rewards with another card. The biggest "earner" with this card was my daughter's college tuition. They allow you to pay by credit card with no added fees, so why not get 2% cash back while I'm at it?
Chase Ink Business Preferred — I got this card strictly for travel hacking and earned a big bonus with it. The annual fee was $95.
Chase Sapphire Preferred — Same as above, but the $95 fee was waived for the first year.
Costco Visa — Unless the Chase Freedom card has a better deal, was use this card for gas, travel, and eating out. It's a great option for all these categories and helped us earn a good amount on all the travel we did last year.
Amazon Store Credit Card — I buy a LOT from Amazon, especially now that my daughter is in college — I can order something and have it shipped to her for free. Easy-peasy.
Chase Ink — This card is basically used to pay Verizon and Comcast. I got a new iPhone this year and while I bought it at Costco ($250 cash back card) I was able to pay it off through Verizon (getting 5% cash back). Same for our kids' phones (they reimbursed us, so it was even a better deal for us.) 😉
Chase Freedom — We use it now and then, especially when groceries have 5% cash back. But it is limited to $75 a quarter and is difficult for my wife to remember to use, so increasingly we don't use it often.
2018 Plans
As for now, I'll be sticking with the line up above for 2018.
A couple possible changes:
I'll probably cancel the Chase Ink Business Preferred and Chase Sapphire Preferred cards before they come up for renewal. They were handy when we went to Grand Cayman since they both have no foreign transaction fees. But other than that, why do I need either of them?
I have considered adding an American Airlines card since I fly them so often (they are cheaper than Southwest in almost all cases flying out of Denver). The card gives one free bag checked (which I wouldn't use much as I'm all about carrying on), but it does give priority boarding which helps me get my bags on. The only problem: my credit files are locked up tighter than a drum since the Equifax mess. I don't want to mess with freezing and unfreezing credit.
Those are my results and plans. Now's your turn: how much did you earn in credit card rewards in 2017 and what do you have planned for 2018?