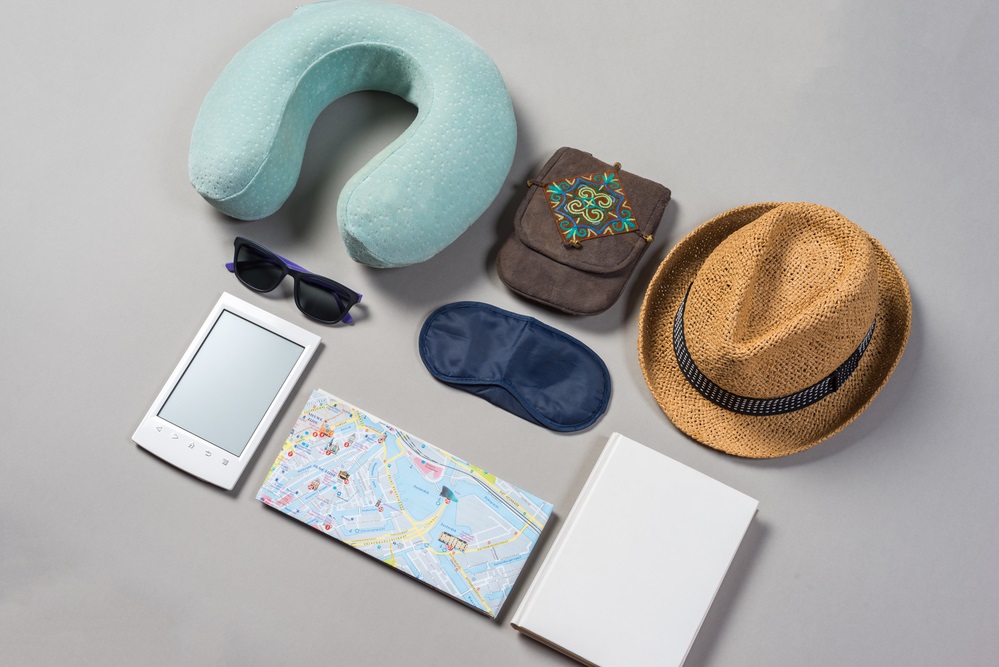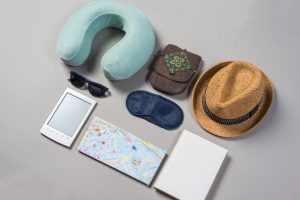 I have been doing a lot of traveling lately.
We didn't travel much the first part of the year as people came to see us.
But the second half seems like we've had one trip after another.
Here's where I've been since June:
Took my daughter on her senior trip to Seattle and Portland (June)
Flew with my daughter across the country to college (CO to VA, August). We got in two days of sight-seeing (DC again and Montpelier) and spent four days getting her all settled.
Drove to Des Moines for my mom's heart surgery (all is well) (September). FYI, this was TWO DAYS after I got back from the college trip.
Drove back to Iowa and Missouri to see my parents and attend the 150th anniversary of my college fraternity (September).
Attended the Financial Blogger's Conference in Dallas (October).
And these are just the long trips.
We've had smaller trips (i.e. Denver for the day) and activities (tons of outdoors adventures on the trails and tourist attractions around Colorado Springs — I'll write about those soon) interspersed here and there. In other words, we've been on the move!
Traveling is one of the things I wanted to do more of in early retirement, but this is a bit out of hand.
I've determined that I'm ok with a week-long trip every other month or so. That seems to be my limit. But that discussion is for another post.
Today I want to talk about an interesting part of travel that adds a bit of fun to the process for me (I know, I'm weird.) It's packing as little as possible so I NEVER have to check bags — even if I'm going to be gone a week or more.
My Background
I have always been a classic over-packer.
Even for an overnight business trip I usually had a briefcase and a hanging bag packed to the gills.
Expand a trip to three or more days and I was going to have to check a bag.
Why? Mostly because I lacked focus. I packed for every possible contingency, weather situation, and type of place I might go (casual versus dressy).
I would ALWAYS come home with at least 1/3 of my clothes unused and sometimes half of them still clean. Ugh.
Much of this was before the airlines started charging people to check bags, so there was no financial cost to over-packing.
Of course, things are different these days…
What I Do Now
Now I like to be much more streamlined.
I figured that if I was going to travel frequently then I needed to do it like the pros.
After reading and watching what the pros do, turns out they never check their bags. They are experts at packing — all the way from the planning stages to getting home.
So I decided I would do the same.
These days I travel with simply a carry-on (a suitcase that is put in the plane's overhead bin) and personal item (usually a backpack that's put under the seat in front of me on a plane). In case you're interested in the size differences for these two, see Personal Item vs. Carry-On: What's the Difference?
I LOVE it!
I now not only save $25 or more for a checked bag (each way with most airlines — Southwest is an exception) but also save a ton of time.
I am DONE with waiting on bags to come from baggage claim. I'd much rather hit the ground running!
By the way, there's a rule to checked luggage I've found to be true: "If you have all day, your luggage comes off quickly, often before you even arrive at the carousel. If you are tight on time, be prepared to wait for 30+ minutes to get your bag."
Use to happen to me all the time.
My Current Equipment
I'm still a newbie at the fine art of packing and traveling (at least compared to the level I want to attain) and my equipment is adequate for now.
On the trips above I have successfully used the following:
Old carry-on suitcase. We have several of these, either purchased or given to us for some occasion years (or decades) ago. These are "fine" as they hold our items, aren't too heavy, and are built to take a beating. That is if you don't mind a sticky wheel, a handle that seems so fragile that it could break at any moment, and frayed bags that look like they were rejected from a trash bin. As you'll see below, this is where we need an upgrade.
Packing cubes. I had never heard of packing cubes until I started watching "how to pack" videos on You Tube. Still I was very skeptical of them, but took the plunge and bought the affordable PRO Packing Cubes on Amazon. I LOVE them! I don't think they save you space per se, but they do help with organization both while packing and during the trip (my suitcase used to be a mess two days into a trip — now I know where everything is). They MAY save space by forcing you to fit things in certain compartments, but I'm not sold on that. I'd like to try the compression packing cubes that supposedly help you save space. They are pricier, but could be worth it if they work.
Osprey backpack. I got the Osprey Skarab 32 primarily for trail walking. It has a 2.5 liter water capacity plus plenty of space to carry gear on Colorado trails (where the weather can change drastically from the start of a trail to the return.) It's pretty useful for regular trips as well but I may get another that's more designed for travel. I do love the Osprey brand and their awesome guarantee, but they can be pricey. You have to buy them on sale — even better if you can stack multiple discounts (like REI Garage sale price plus a coupon plus membership bonus plus cash back credit card).
A couple accessories. I classify travel accessories as the small things that help organize things a bit. Packing cubes might be considered in this group but they're a bit bigger so I listed them separately. Examples include 3 ounce travel bottles, an electronics accessories organizer, toiletries bag, and TSA -approved bag for liquids. I use a bag for toiletries (that's literally about 25 years old), a set of pouches that the airline gave us when we missed a connecting flight (back from Russia) almost 20 years ago, and plastic bags for liquids. These are "fine" but obviously I could up my accessories game a bit.
This equipment has worked fairly well but with the right stuff I can be even more organized, make travel more comfortable, and get more into my two pieces of luggage. And I'm going to need more room since we're going on a very long trip. See below.
My Hints and Tips
Before we get to my thoughts on new equipment, here are some tips that have helped me make the progress I have so far:
Consider what you'll be doing. Instead of planning for everything you possibly could do, think about what you will do (or at least probably will do) and pack accordingly. This alone will limit tons of useless things from your bags and cut down dramatically on what is packed. (BTW, the pros say that if you have to leave something out and then need it, don't fret — you can usually buy whatever you need locally.)
Plan to layer. Whether you are traveling to a place where the temperature could vary or just needing to prepare for hot and cold (airports and planes can be cold even in the summer as can restaurants — it seems every restaurant in the south turns the AC to 60 degrees during the summer, making it freezing inside.) For these reasons, I like to layer. I'll use t-shirts and shorts as a base, then maybe a long-sleeve or jacket on top and perhaps athletic pants on the bottom. As things get hotter, I peel off clothes and store them in my personal item. Also remember that the things you wear during a trip are in addition to what you pack, so this is a way to take extra items without taking up space in your carry-on or personal item.
Pick clothes that mix and match. Pick a color scheme and stick to it. Make sure all tops and bottoms can work together. This way you can get multiple, "different" outfits out of the same clothes. This is why I am a fan of black (especially) and white (to a lesser degree — cool in the heat but can get dirty easily) as everything goes with those. I add in a red here and a yellow there, but I make sure everything goes with everything.
Re-wear. There's no rule that says you can only wear something once and then it goes into the "dirty" pile. This is one reason I used to come home with so many unused clothes. Socks were especially a problem as were t-shirts and second-layer clothing. Especially if you're not sweaty, you can wear items over again, maybe even for three days depending on the situation.
Wash if needed. Even if you get sweaty, you can usually wash your stuff. This is why I like synthetic materials. They wash easily even in a hotel bathroom sink, dry quickly, and look good afterwards. Washing clothes can eliminate at least one-third of what you take — maybe even one-half. (FYI, I've tried Merino wool shirts since they supposedly don't wrinkle, are comfortable, and don't hold smells even if you wear them multiple days. I didn't like them personally. I found them to be a bit scratchy and not as comfortable as synthetics. Of course YMMV.)
Roll the clothes. Travel pros know that rolling clothes makes them more compact and keeps wrinkles away. I had always heard this but never done it until recently — and it works! Rolling is especially good for stuffing packing cubes full of t-shirts.
Get the right accessories. Similar to packing cubes, having the right accessories to organize your stuff can be very helpful. As I said above, I need to do a better job on these and one area where I need help is the main compartment of my backpack. Now everything just gets tossed into one large compartment and can sometimes become a mess. I'd like to get a few smaller bags to organize all the miscellaneous items I put in this.
Consider clothing designed to store stuff. Years ago I got a photographer's vest for a trip to Russia. I wore it over my shirt and had it PACKED with stuff — food, medicine, toiletries, and so on. Nowadays they have coats, shirts, pants, etc. with a ga-zillion pockets to store all sorts of things. (If you don't believe me, check out Kickstarter where every other item seems to be something like this.) Anyway, this could be a way I'll add to what I could take without adding anything to my luggage items.
Those are my main go-to tips for now. I've probably forgotten some but I'm sure you'll help me out.
If you have suggestions, leave them in the comments below.
The Future Two-Week Trip
So as I up my travel game, I have a huge challenge in front of me.
This winter we will be taking a trip and be gone 14 days or so — and I want to do it with a carry-on and personal item.
So here is some equipment I'm looking for to help:
New carry-on suitcase. I posted on a travel Facebook group I belong to and asked what people thought the "best" carry-on suitcase was. The good: I got over 100 responses. The bad: Hardly anyone agreed with each other! 🙂 Yes, there are all sorts of opinions including brand, size (domestic or international carry-on), type (hard cover, soft cover, duffle bag, etc.), two wheels versus four, cheap (Walmart, Costco, TJ Maxx, Ross) versus expensive (Eagle Creek, Tumi, etc.), two extended handles from the carry-on versus one (I like to put my personal item on my carry-on when on the move so two works better for me), and on and on. I have narrowed down my list after looking a hundreds of bags, but I'm still open for suggestions. Anyone have opinions on the best carry-on luggage?
Maybe a new backpack. As I mentioned, my backpack now is "ok" but I would like it to be a bit bigger (maybe a 40 liter instead of a 32) as well as have different compartments than what I have now (larger main section and variety of smaller storage areas.)
Compression cubes. Need to try these to see if they really work.
Travel accessories to hold knick knacks. There are a ton of options as noted above. What are your go-to accessories?
Then of course once I decide what to buy I need to decide where to buy (Amazon, Ross, Costco, REI, eBags, etc.) as well as when (I've waited until this time of year since I thought there would be some good sales, but maybe there's a better time?)
So, all you travel experts out there, any thoughts or suggestions on any of this?