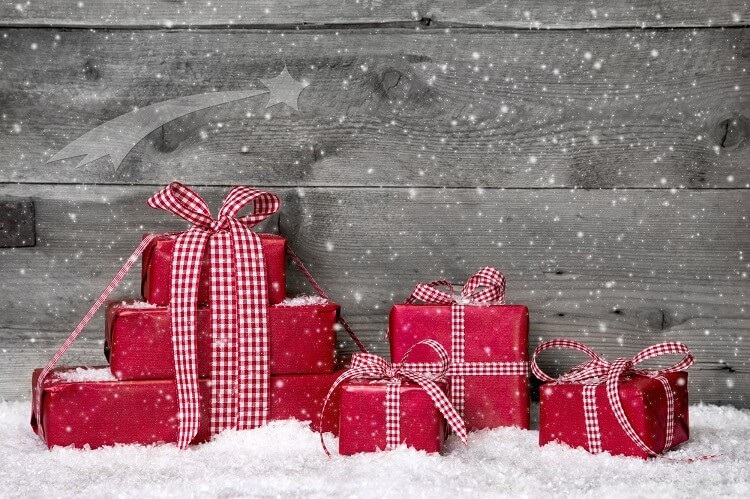 For the past four years I've posted holiday gift ideas and the response has been very positive.
It seems we all have those hard-to-buy-for people and a few extra suggestions are always welcome.
So I once again went into my Amazon order history and picked out some ideas based on what I liked (from my orders the past year).
The list to choose from is bigger each year as I've continued to increase my Amazon orders substantially.
But I just picked the best of the best to share with you.
And I've arranged them by category just to help.
FYI, there's a special surprise at the end of this post as well. 😉
Let's get to it! Here goes:
Books
I think you all know I'm a big reader/listener. Here are some books I read this year and you might want to check out…
Of course there's my lists of top books. For instance, the only five money books you need to read, the 12 books to read to become a financial expert in a year, and my list of top retirement books.
The F.I.R.E. Planner: A Step-by-Step Workbook to Reach Your Full Financial Potential — The PERFECT gift for the young person (high school grad or higher) in your life. I've given away several copies to young people who have mentioned anything close to a money-related topic. One young lady who works at my gym's cafe mentioned she loved her family's trip to Hawaii and hoped she got to go back a lot. I gave her one of these and told her it was the key to her going back there as much as she could. 😉
The House of God — My favorite fiction book of the year. Love, love, loved it! But it scared me to death thinking this is anywhere close to the experience doctors actually have! LOL.
The Complete Guide to Fasting: Heal Your Body Through Intermittent, Alternate-Day, and Extended Fasting — Between intermittent fasting, eating fewer carbs, and exercising right, my weight is as low as it's been since college. I picked up this book to learn more about fasting and am working on applying some of it to my lifestyle.
What Retirees Want: A Holistic View of Life's Third Age — You'll be hearing more about this book as I plan to cover it in detail. It's not a how-to book about retirement, but was very fascinating to me as it included a huge amount of data/research on what retirees want out of retirement.
What the Happiest Retirees Know: 10 Habits for a Healthy, Secure, and Joyful Life — I'll be detailing this book in the spring, but for now just let me say it's another great retirement book from author Wes Moss. It's based on extensive research as well, not speculation or theories, which makes the finding especially valuable IMO.
The Power of Place: Choosing Stability in a Rootless Age — I have not read this one yet but it's on my list for Florida this winter. It's written by my pastor and so far those who have read it have raved about the book, so I'm including it here for consideration.
The Wealthy Gardener: Lessons on Prosperity Between Father and Son — The best money book I read all year. If you can get a younger person to read this and apply it, their life will be so much better because of it.
Health
Cat
Miscellaneous
A hodge podge of great items…
That's my suggested list for this year. See anything you like? Or are there any products you've used this year that you especially like/recommend?
Giveaway
And now to add something fun to this list — I'm going to give away some of these favorites.
In particular, I'm giving away three copies of each of the following:
The Wealthy Gardener
What the Happiest Retirees Know
The F.I.R.E. Planner
The Power of Place
Here are the details of the giveaway:
I'll be giving away 12 books in total — one book per winner, total of 12 winners.
You will be assigned the book you win. I'm not going to make this so complicated that I let people pick books. Hahaha. If you don't want the book you win, you can simply decline getting it.
To enter, all you need to do is leave a comment below telling me what you're looking forward to this holiday season, a holiday tradition your family has, or a favorite holiday memory.
Be sure to include your email address when you leave the comment so I will know how to contact you (the email address will not be visible to anyone other than me).
The winners will be selected by me at random.
The selection of winners will be held on Saturday, November 13, 2021. I'll list them as a comment on this post.
I'll contact the winners by email and get your mailing information.
I will send winners their books via Amazon. If Amazon doesn't deliver to you (for whatever reason), you will be out of luck.
As with most giveaways, there are rules. Here they are.
Good luck!!!!