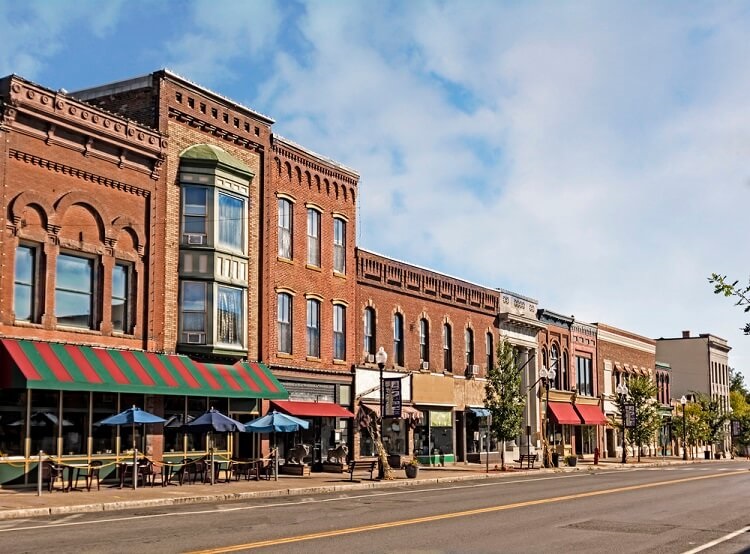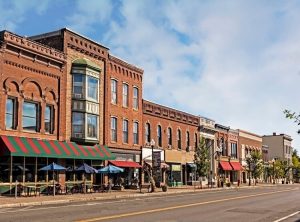 I have seen tons of articles over the years about the financial impact of where you live.
I've even written some of them myself. 🙂
Today I'd like to tackle the issue of your home location's impact on your finances.
The result can be pretty substantial.
The Different Philosophies
There are many different philosophies on why people live where they live when it relates to finances. The two main ones are:
Live in an inexpensive place and save a ton of money in expenses. These people know that living in Davenport, Iowa is much cheaper than living in New York City, so they choose the former to keep costs as low as possible.
Live in an expensive place because you can make more money here. These people assert (and there's data to back them up: see The Cities Where People Earn The Biggest and Smallest Paychecks) that more expensive cities command higher salaries and thus you should live there to make more.
By the way, I'm only addressing financial issues of living where you do. There are many non-financial reasons to live in a place such as to be close to family, to be near certain recreational activities, to provide a certain lifestyle for your family, etc. I'm not addressing those in this piece.
My Thoughts
Here's my take on the issue:
It's not great to live in a low cost city and make a low salary.
It's not great to live in a high cost city and make more, but still be no better off. Whether you are better off or not is a subject of debate. Here's an argument for why it's not better to live in an expensive city and here's another (more recent and with research) that says it is. No matter the result, it does not change my recommendation.
The "big money" is living in a low cost area and having a high salary. It's here you can make a fortune.
Duh! Tell us something we don't know, right? But that's impossible! That's what you're probably thinking right now. Why is this? Because there's an underlying assumption that you can't earn a great salary in a lower cost of living area. This bias is even inherent in the philosophies above.
But I'm here to tell you that's not the case. You just need to follow the right steps.
How to Make This Happen
Here are the key steps to live in a low cost city with a high salary:
You must be flexible on where you live. If you can choose from many different cities, there's a good chance you'll find a great job in a low cost market. If you limit yourself to just a handful of cities, you'll also limit your job prospects. Key to this is you can't be too picky with cities. No, St. Louis does not have everything New York City has, but it has a lot. And, by the way, lots of those things NYC has are not things you want anyway!
You need to develop your career in an industry or field that's in demand. This gives you the best chance for a good salary.
You need to market and grow your career. It's vital and the reason I write about careers so much here at ESI Money.
You need to manage your career. You may have to start your career in a specific area or city and that may be a higher cost-of-living location. But if you manage your career properly, you can eventually transition to more affordable locations. Especially these days, you can work from almost anywhere. If you build your reputation and network properly, you can be a tech worker in Kansas City for a firm in San Francisco.
The Difference It Makes is HUGE!
This probably goes without saying but the savings difference between some cities is enormous.
For instance, let's say you make $100,000 in Kansas City. If you move to San Francisco, you need to make $183,316. If you can't do that (if you still make $100k in SF), that's really going to eat into your ability to save, right?
Looked at the other way, if you make $100k in San Francisco, you can live the same lifestyle in Kansas City for $54,551. Imagine how your bank account would benefit from an extra $45,449 each year for 20 or 30 years!
And it gets even better (or worse, depending how you look at it) as you make more.
If you make $200k in San Francisco, you can live the same lifestyle in Kansas City for $109,101. That's an extra $90,899 each year! See the advantages of a high income in a low cost-of-living city?
What I Did
I'm not saying that I'm the best example of how to do this. But I am an example. And if I can do it, others certainly can — and probably do it better!
Here's what I did with the tips above:
I was flexible in where to live. My family was from a small town in Iowa where absolutely nothing was going on for me job-wise. That said, I could have limited the cities I would consider to only those close to my hometown. But I did not. Other than the far West and far East, I was open to living in almost any city in the U.S. Of course I had the benefit that any city I would move to would have way more to do, see, etc. than where I grew up. 🙂
I got an MBA (business is popular, flexible, and has high income potential) with an emphasis in marketing (also popular, flexible, and high income potential).
I worked to grow my career.
My Results
I started out well because of the MBA. I left school with an above average salary. And in the 25 years since then, I've grown my salary at a much faster rate than the average population.
As I managed my career and considered new job opportunities, I always factored in the costs of a city when I received a job offer.
Of course it was not the only factor that led me to take one job over another, but it certainly was a factor in the decision.
Just so you can see how this played out, here are the cities I've lived in and their cost of living index (100 = average US city cost):
Cincinnati – 93.8
Pittsburgh – 91.5
Nashville – 88.9
Grand Rapids – 90.7
Oklahoma City – 91.7
Colorado Springs – 92.8
Overall, most people do not live in a city because it's cheaper than another city. I get that. There are usually way more important issues that dictate where people live.
All I'm saying here is that where you live has a very big impact on your finances. At the very least, you should consider a city's cost-of-living index before you move there. And if possible, take it a step further. Develop a high income while moving to a lower cost-of-living city. Doing so could save you hundreds of thousands of dollars over your working career.