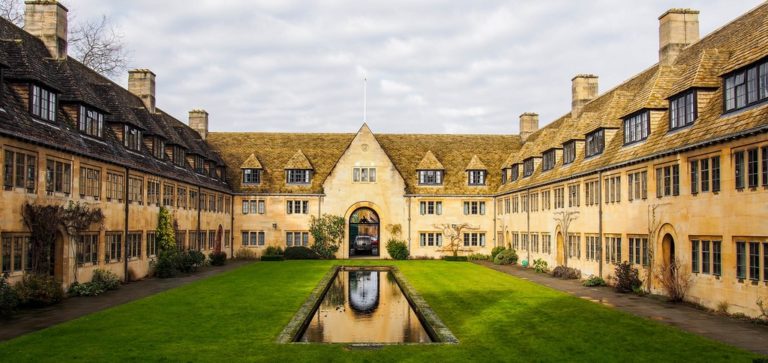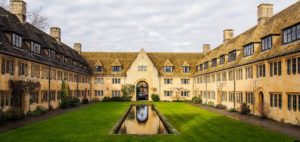 While I was at my college reunion I ran into an old friend who was a year behind me in school. She's now a business professor at the school and teaches all aspects of business from marketing to accounting (about as far apart as you can get on the business spectrum).
During the visit she had me step into one of her classrooms and tell the students a bit about my career. I think they were about as interested to hear what I had to say as they would be to watch paint dry, but I humored her. It only took five minutes and I was off to the next thing.
When I got home she messaged me on Facebook and asked if I'd ever consider speaking again if I came back either next spring or fall. This is the sort of thing I love to do and with some time I could really make it valuable for the students. I told her I would and I had an idea I wanted to run past her.
We're now in the process of discussing that idea to see how it will work for her, but I thought I'd share my thinking with you all and get some feedback.
Giving Students Something They Don't Hear
I don't want to go back and regale the students with my exploits as the world's greatest marketer, how my education at the school prepared me for a great career (since it didn't — it got me into MBA school which then set up my career), the "secrets" of marketing, or anything like that. Those topics seem tired and not very useful to me.
Instead, I'd like to share what I'm calling the college to career cycle of success. It's a list of the five steps any student needs to take to make the most of her career. It wouldn't be textbook stuff, rather lessons that I learned over 30 years in the workforce. It would be very real-world based (which is often different than what students get in the classroom) and designed to let them in on the way things really work instead of having them learn it for themselves over decades.
Sound interesting? Let's see what you think of the steps.
College to Career Cycle of Success
Each step in my process has one purpose — to help get you to the next step in the process. They build upon each other just like walking up real steps. You start with one, it gets you to the next, then the next, then so on.
Here are the five steps I list as the college to career cycle of success:
1. Maximize your college education.
Note: This is not a must since people obviously succeed without a college education, but since I will be presenting to college students, I'm beginning this way.
The purpose of college is to get you your first job. Your college career does this by building your resume, so that's what you need to focus on while in school — putting points on your resume. And by that I mean recording accomplishments in those four years that employers will love. Some examples: high grades, extracurricular activities (especially those where you held leadership positions and/or have some great accomplishments to point to), and work experience (during the school year, at internships, in the summers, etc. — get some experience and deliver accomplishments and you'll impress companies).
Here are some accomplishments that could work:
3.92 GPA overall, 4.0 GPA in major field
Served as president of future alumni association; Spearheaded raising $2,000 from students to fund purchase of new student center PA system
Worked in admissions office; recruited 57% more students than second place student worker
Played basketball all four years; won conference championship twice; captain of team senior year
Won spot as lead trumpet player in orchestra as sophomore and held spot for three years; travelled to Germany to perform with ensemble
You get the idea. Not everyone will be a great student or star athlete. And they don't need to be. Find your areas where you can excel, put your effort into them, and develop some accomplishments that will make your resume sparkle.
2. Craft your selling document (aka, your resume).
The purpose of a resume is to get you an interview. It's a document that communicates compelling information about your education, skills, and accomplishments in such a fashion that an interviewer wants to talk to you about working at his company.
You developed your accomplishments in step #1, now's the time to create a resume that employers can't resist. Some keys here:
Focus on the basics and don't get too creative. Especially for business (unless you're applying for a creative spot like graphic designer), you want your resume to be conservative: black text on white, heavy paper (this is for physical samples of course, I realize many resumes are emailed these days), formatted for great appearance (spacing, organized, etc.) easy-to-read, with bullet-point accomplishments.
Begin with whatever is most impressive. There are two major parts to a resume: education and experience. As you progress in your career there's no question that experience should be listed first as it will be more important. But for now, you need to list whichever one is most impressive. If you've had a stellar college career and your work experience is next to non-existent, I can see listing education first (including all your volunteer activities and so forth). If not, list experience first.
List your jobs in chronological order, beginning with the most recent and working backwards down the page. You probably have two jobs at most anyway, but if there are more, list them this way. Include jobs held, companies, dates, and accomplishments for each.
Forget the objective. Your objective is clear for any job you apply for — to get that job. But you can't say that, so some people would have you create a worthless sentence or two about how you want to do this or that in your career. No one cares. Same thing goes for a career summary (which will be pretty useless since you are just starting your career). So leave both out and save the space for meaningful accomplishments.
Use a standard font. Again, don't get cute. You want the resume to look professional and be easy to read. There are many fonts that can accomplish this. I prefer Times New Roman or Arial but there are many more that are just as good.
Take a page and no more. I have never met anyone straight out of college who needed more than a page to detail what his education and experience was. In fact, most find it difficult to fill up a page (which is why they need to heed my advice in point #1).
3. Get those interviews.
It's showtime. You have an amazing resume. Now's it's time to put it to work and get some interviews.
The reason you want interviews is because interviews lead to JOBS (which is why you came to college in the first place).
This begs the question where you get interviews in the first place. Here are some ideas:
College career office — Hopefully when you were selecting a college you picked one that was good at placing graduates in your field in jobs with good pay. If so, the career office will now be your best friend. They will be able to share with you the process they've used to place students in jobs over the years. Follow their advice and get as many interviews as possible. You should do quite since you'll have a stellar resume as well as be prepared to wow companies at the interview (see below).
Networking — If you did not consider employment help prior to selecting a college and your college stinks at helping graduates get jobs, then you're on your own. This is where networking comes into play. This really should be started early in your college career — developing a network among other students, teachers, alumni, employers (summer or internships), parents — wherever you can make a connection. At this point, let your network know the sort of positions you are looking for and ask for their help in obtaining leads.
Online — If you do not have help from your school and you stink at networking, you are in deep trouble. This is why many students go to college and then come back home to work jobs they could have done straight out of high school — they didn't consider the career/job-finding process when they selected a college or while they were in school. Now they are left applying online or going door-to-door to try and find something — anything really — to begin their careers.
Once you have interviews you then need to make the most of them. Doing so will result in the fulfillment of the reason you went to college — to get job offers. Here are some tips for making the most of an interview:
Consider how you look — Impressions are just as important as substance in an interview. So dress nicely, at least on par with the interviewer or one notch up from where you expect them to be. You will hardly ever get docked for being over-dressed but it's easy to get killed for being under-dressed. Though this should go without saying, groom yourself properly before the interview: shower, wear deodorant, comb your hair, and so forth. Few companies like to hire stinky slobs.
Consider how you act — This is impressions part 2. You need to act professional: be polite, respectful, confident of your abilities but not so much so that you're arrogant (yes, it's a fine line, but if you practice (see below) you can share your accomplishments in ways that don't make you look like a self-important blowhard.) Speak in a clear manner in a voice that's appropriate for the room you are in — not too soft or too loud. Look the interviewer in the eye most of the time (do not stare at him like a dear caught in headlights — that's creepy). Consider EVERYONE (including the janitor, receptionist, and anyone else you may be tempted to discard as not important to your hiring) as if they were making the hiring decision and treat them accordingly. It's not only good business but it's the way to be a good human being.
Know the top interview questions and practice answers — I've detailed how to do this in How to Ace an Interview so I won't go into them again. Read that piece, do what's listed there, and you'll hit a home run.
Thank them afterwards — Once the interview is over, send thank yous to everyone who interviewed you immediately. In the thank yous you want to say: 1) thanks for taking the time to meet with me, 2) I'm excited about the opportunity, 3) I think I will do well in the job because (insert accomplishment here that you discussed during the interview), and 4) I appreciate your time (one more thank you). In the old days these thank yous were handwritten, and if there's time (meaning the hiring decision is not imminent) I still prefer this option. It goes above and beyond what others do, is more personal, and shows a bit of class and sophistication. Just be sure you use good quality note cards (with matching envelopes) and your hand-writing is at least semi-neat. If they will be hiring very soon (or if you prefer it), you can use email. Be sure it's short and sweet and covers the same points. Whatever you do, be sure your spelling and grammar are correct.
4. Make the most of your first job.
If you've been successful up to this point, you'll likely get at least one job offer (maybe more). After deciding which one to accept and negotiating the details (you probably have next to no negotiating leverage at this point, so you'll have to take close to what they offer — your best bet to get more will be if you have two places you like equally, then you can play them off each other as long as you are careful), you'll now begin your first job.
Contrary to popular belief, your job-related work is not over. In fact, it's just begun. Also contrary to popular belief, you just can't "work hard" if you want to get ahead. You instead need to work smart — on the things that will contribute to your employer in a way he likes and that will get you ahead. I have detailed these in How to Manage Your Career to Make Millions More so I won't go into them again.
5. Repeat the cycle over and over again.
The purpose of your first job is to allow you to develop some work-related accomplishments and deliver results for your employer. This will then, in turn, help you build your resume with accomplishments that you can then turn into a promotion at your company or somewhere else. You then have success there, build more accomplishments, and grow in your career. You repeat this throughout your career until you reach the level you want to be or decide to retire.
That's what I have so far. I'd like to hear suggestions from you on what's good, bad, needs deleted, added, etc. I'm wide open to suggestions and just want to make this time with the students as fruitful for them as possible.
photo credit: Martijn van Sabben Oxford via photopin (license)