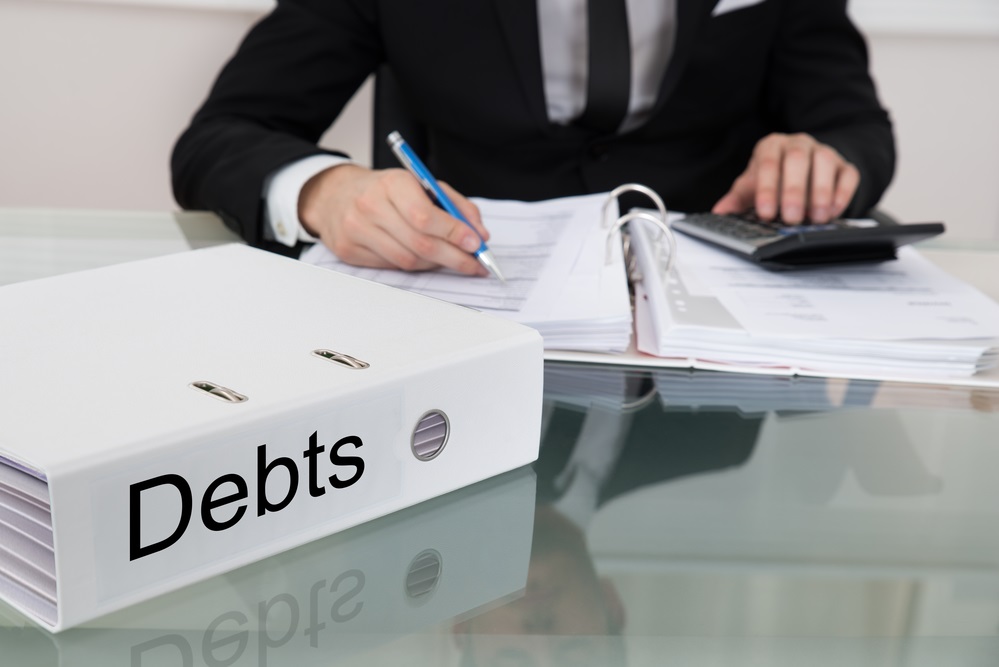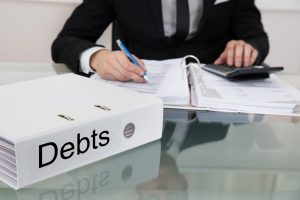 We've all heard the stories of people who have gotten out of debt and how wonderful it is. Dave Ramsey has made the "freeeeeedommmmmm" yell standard for his listeners who have eliminated all their debt.
And yet the debate rages — is it wise to pay off all your debt or not? There are arguments on both sides.
This post is designed to address one aspect of the debt issue — the cost of debt. Many people know that it's expensive but they don't really tally up the numbers. That's what I hope to do here.
And for those of you who don't know, I've been debt free for 20 years or so (other than my recent house purchase where I needed to take a short-term loan because my previous house hadn't sold yet).
The Cost of Debt
Let's begin with this post from Money Magazine piece titled You're Going to Spend $280,000 on Interest in Your Lifetime. The highlights:
The typical American consumer will fork over an average of $279,002 in interest payments during the course of his or her lifetime. So says a new report from Credit.com, which analyzed the lifetime cost of debt in all 50 states and the District of Columbia, based on average mortgage balances, credit card debt, and credit scores.
The size of the nut varies dramatically from state to state. Residents of Washington, D.C.—where average new mortgages are $462,000 and the average credit score of 656 falls squarely in the "fair" range—can expect to pay $451,890 in interest, the highest in the nation.
Concerned D.C. residents might want to consider hitching a ride to Iowa, where the average new mortgage is the nation's lowest, at $120,467. Add in an average credit card debt of $2,935—also the lowest in the country—and a credit score of 689, and residents of the Hawkeye State have a lifetime cost of debt of "only" $129,394.
As someone who grew up in Iowa I had to smile. The reason there's low debt in Iowa is because there's nothing worth buying in Iowa! Ha! (Ok those of you from Iowa, don't shout me down — I'm just kidding. I love Iowa, still consider it "home", and my parents still live there, so settle down and take a chill pill.) 🙂
Let's discuss this a bit before we move on:
That's a wide range from DC to Iowa and proves the exact point I was making in Become Wealthy by Having a High Income in a Low Cost City.
$280k isn't as bad as I thought it would be. I've seen debt costing as high as $600k over a lifetime.
The credit score really makes a difference. I put 689 into an online calculator and you pay 0.4% more with that score versus the top group score of 740+. The difference is roughly $15k over the life of a 30-year mortgage, not to mention additional costs for car loans, etc.
On a personal note, I've lived in the #1 (for a summer) and #10 (now) top 10 states with the highest cost of debt but also the #1 (growing up) and #8 (for 5 years) top 10 states with the lowest cost of debt.
Debt Costs Millions
Now let's dig into the cost of debt itself. Go with me along this path:
The average person pays $280k in interest in his lifetime.
If he hadn't borrowed, he would have never spent $280k and could have invested it instead.
Over 40 years, that's equivalent to an extra $7k per year.
Let's say we invested $7k per year for 40 years at 8%. That adds up to almost $2 million!!!!! Yep, read it and weep.
Debt Costs Hundreds of Thousands
But that's a bit overboard, right? EVERYONE borrows something for some time. I paid off everything in my 30's and still borrowed for a decade or so. So let's assume that a person has to borrow some, but pays it off in 20 years, saving $140k.
$140k over $20 years breaks down to $7k per year (of course). $7k for 20 years at 8% is almost $350k. Still, not bad. Most people could do a lot with an extra $350k.
One more time. Let's say you follow my plan and pay off your mortgage (and everything else) in 10 years. That leaves you 30 years at $7k per year at 8%. That's over $850k!
Yes, the numbers may be off a bit but if anything they would be better. By paying off debt early you avoid interest over a long period of time, saving you way more than simply taking a fraction of the total. But it's close enough and directionally correct.
So let's all agree that debt costs you a ton.
Investing Versus Paying Off Debt
Now I can hear a bunch of voices saying they can borrow at one rate and invest at a higher rate, so debt pays for itself.
In theory this may be true. I understand this intellectually, but consider the following:
Paying off debt is a guaranteed return. Investing at a higher rate is not.
Investing starts small (like with $1,000 at a time) while debt is large from the get-go ($200k mortgage). Earning 8% on $1,000 is way lower than paying 4% on $200k.
The freedom factor. Good feeling.
The retire early factor. Know how many people I've met who said they would like to retire but can't because of their mortgage? A ton. I could not have retired as early as I did if I had a large mortgage payment hanging over my head.
The vast majority of people do not have the discipline to keep debt and use it to fund investments. Instead of "investing the difference" by keeping debt most will "spend the difference". I've seen it over and over again.
If you want a well-thought-out response to this issue, see Apex's comment on 15-year versus 30-year mortgages.
How about this as a balance: save up your money and invest it. Let it grow, then buy a house by using a large downpayment and make extra payments to get rid of the debt within 10 years?
Of course, if you grow your income as I recommend, you can do both. While we were paying of our house, I maxed out my 401k contributions every year. Yes, you can invest AND eliminate debt.
Thoughts?