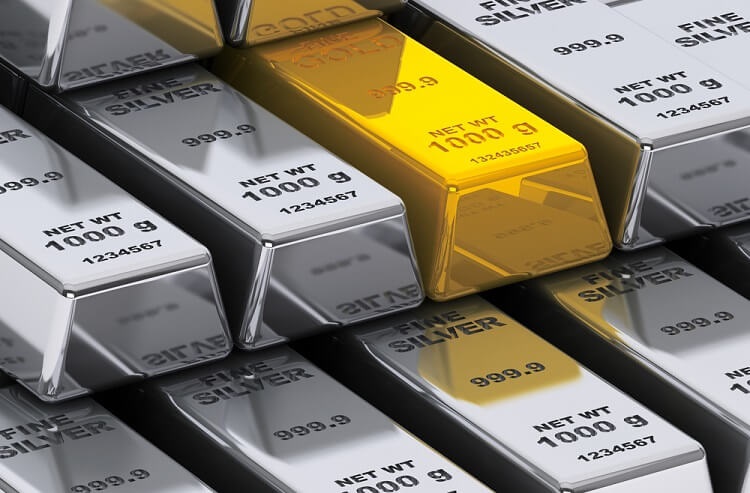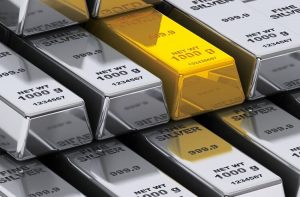 A few years ago I read a copy of Buy Gold and Silver Safely: The Only Book You Need to Learn How to Buy or Sell Gold and Silver.
I was considering buying gold and/or silver at that time, but the rest of the world was as well and prices were sky high. I decided I would not buy at that point but revisit the subject once prices normalized a bit.
Fast forward a few years and I've been re-reading the book.
I thought I'd take you through its highlights and my thoughts so you can give me your thinking on next steps.
Overview of the Book
The reason I like this book so much is because it's anti-establishment (or at least portrays itself that way). It gives the reader a behind-the-scenes view of the often unscrupulous gold and silver markets. I like these "this is how it works and what you should do to beat the system" sort of books, so this one was perfect for me.
The author covers several key points as follows:
There are two reasons to buy gold: 1) appreciation and 2) to protect against currency devaluation/economic collapse. If you're looking for the former, the author feels you should buy and sell it just like a stock/mutual fund. He's not a fan of this approach. He focuses on the second option — that there's a chance of major economic problems in the US due to massive government spending and printing money.
The author's answer to "what to do" to prepare for the economic problems is to buy physical gold and silver. He argues against gold funds, ETFs, and the like since these are geared more for an appreciation strategy. He says we need to own physical gold or, at a minimum, gold that is held somewhere with the option of being delivered. It's not so much an "investment" as it is "insurance."
There are two ways the author recommends investing in physical gold: 1) bullion coins and 2) bars. For coins, there are various weights and types of coins. The author recommends only the most common options because they are recognized worldwide as the gold standard (pardon the pun). As such, he recommends only 1-ounce coins and ranks them as follows: 1) American Gold Eagle, 2) American Gold Buffalo, 3) South African Krugerrand, 4) Chinese Gold Panda, 5) Canadian Maple Leaf, and 6) Australian Kangaroo Nuggets. One reason he likes these is that they all have the weight written on them in English. He later recommends one of these above the others saying, "Because of the liquidity, worldwide recognition, and durability, I recommend the 1-ounce gold American Eagle bullion coins for delivery."
He recommends buying gold bars if you do not have them delivered but want the option to do so. But he says they have disadvantages, namely many dealers won't buy them back and most homeowner's policies won't insure gold bars. For these reasons, I crossed gold bars off my list.
The author says the spot price of gold is what everyone sees gold trading for on the various exchanges. Gold dealers pay a premium over this to buy gold (around 3%) and then mark it up (anywhere from 2% to 10%) to sell to investors. That means investor prices are 5% to 13% above the spot price.
You have to watch dealers. Some dealers try to mark up gold some coins even more claiming they are "first strike", valuable because they are collectible/rare, or for some other made-up reason (which is really a marketing gimmick). These coins can sell for much higher mark ups and, according to the author, have no or very little additional value. As such, they should be avoided. He spends a chapter talking about how gold dealers try to manipulate buyers, converting them to the highest margin coins. He details their tactics to warn investors not to fall for their tricks. The author does say, "I may buy a few coins because they are aesthetically beautiful, but not as an investment."
The author talks about where to store physical gold (in a safe, of course) and details the types of safes acceptable for protection and insurance coverage. He recommends against a bank safe deposit box for a variety of reasons.
He lists a wide range of places to buy gold coins including his own site called Buy Gold and Silver Safely. Supposedly he only has a 1% mark up, but his prices appear higher than at other places. More on that later.
The author dedicates a chapter to silver where he basically comes to the same conclusion as with gold. For silver investing for delivery he recommends 90% junk silver, circulated coins that are partially made out of silver. They are sold in bags and one with a $1,000 face value has 715 ounces of silver. For storage (you don't take physical possession) or IRAs, he recommends 1,000-ounce silver bars because they have the best price.
He recommends 10-20% of a portfolio be in physical gold and silver. He says that amount should be split 75% gold and 25% silver.
He says silver prices tend to be higher in October through May and lower in the summer months, the best time to buy.
My Thoughts
After reading the book and considering the above, here are some thoughts I have:
Do I really need physical gold and silver in my portfolio, even if I consider them more insurance than investment?
If I did decide to add them to my portfolio, there's no way I'd invest 10%-20% of my portfolio in them. I'm thinking maybe 5% at most. More likely, 2.5%.
I looked online a bit at a site that compares gold prices from various sellers (there's one for silver too) and it looks like you can get the best prices on American Eagles by 1) paying cash, 2) buying in bulk, and 3) accepting coins from any year (versus current years). I'd be willing to do all those.
It looks like the author's prices were higher than the ones on the comparison site.
I would probably go with American Eagles, but the other 1-ounce coins he said were acceptable were less expensive.
If I invested I'd have to get a safe and/or find a good hiding place. Do I really want to deal with that?
I would recommend the book to anyone thinking of investing in gold or silver. All around it's a great book and very informative. I've shared the highlights, but there's much more to this book.
I do love the idea of having physical gold coins (I've always been a bit of a coin nut). Is this why I'm considering investing this way or is it really the right thing to do?
Your Thoughts
Ok, now it's your turn. A few questions:
What do you think about investing in physical gold and silver?
Do you do it?
Do you have any tips/thoughts to make the most of doing so?
Anything else I missed that should be considered?
Let the discussion begin…
[Update: Since this post, I did buy some silver.]