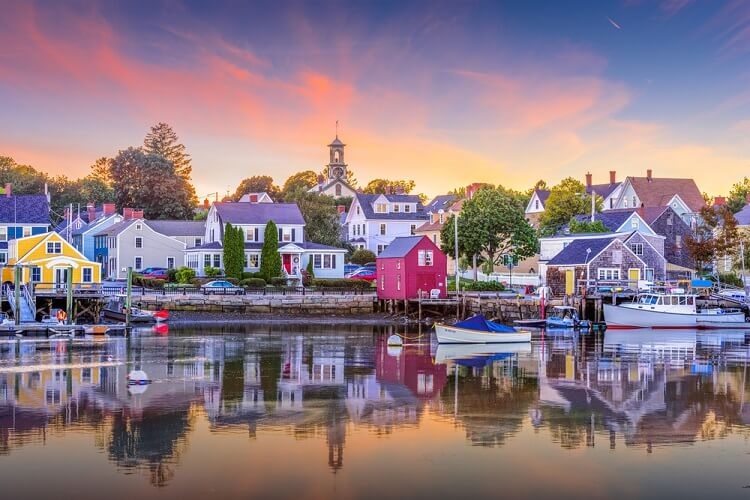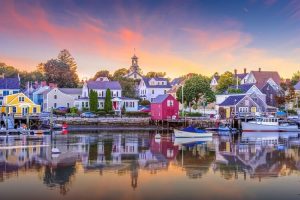 Today we continue the ESI Scale Interview series where people answer questions about their success at working the ESI Scale.
In short, the series focuses on what the interviewee is doing in the areas of earning, saving, and investing. They also get an opportunity to ask ESI Money readers for suggestions if they choose to do so.
If you'd like to be considered for an interview, drop me a note and we can chat about specifics.
With that said, let's get started.
My questions are in bold italics and his responses follow in black.
OVERVIEW
Please tell us a bit about yourself.
I am a 24 year old male and live in what most would call a small, New England town. I graduated from college 2 years ago (also in New England) and am not married.
What is your current net worth?
As of writing this, my net worth is as follows:
Non-Qualified Brokerage Account: $2,400
Roth IRA: $15,900
Company 401k: $7,400
HSA: $1,600
Cash: $2,000
Total = $29,300
Car Loan: ($6,700)
Car Value: ~$12,000 (I do not like to include this in my net worth since it is a depreciating asset)
Net worth: $22,600 (excluding vehicle)
I paid off my student loans shortly after graduation, so thankfully, no other debt.
How did you accumulate your net worth?
Ever since I was a kid, I knew I always wanted to do something with money. I remember sitting in a bank with my dad and thinking how cool it would be to work with money some day. That has always driven my passion for investing and saving.
When I was about 12 years old, a family friend of ours generously left me and my family members approximately $30,000 each. My parents slowly over the years gave me more and more of that money to be responsible with. I used it for various items (which I now regret, but hey, I was a kid) such as an Xbox or a new bike. I was never told specifically how much I had inherited until I was much older.
When I began my first job (server) my father suggested I take 10% of my income and stash it away. I am so thankful for that advice because it added up to be a sizable amount for a high school kid and taught me the value of saving very early on. My father was always frugal and I learned the majority of my savings "gene" from him.
During high school, I started to learn everything I could on investing. I read any book I could get my hands on to learn more and more. I took a business course and remember drilling my teacher with questions on the stock market and how to get in the game.
Then shortly after my 18th birthday, I opened up a brokerage account with Schwab to begin investing. Now, since I was 18, my parents gave me full control of the inheritance that was left (approximately $25,000 or so at this point). I took a small portion at a time and began slowly dipping my toes in the water. Eventually, I put as much as I could afford in and let it grow. I made plenty of mistakes that thankfully I have learned from.
When I got to college, I continued to learn anything I could. I enrolled in as many investment/finance courses that my school offered. I joined investment clubs and even sat in investment classes that I wasn't even enrolled in, just to learn.
Throughout my schooling I needed to withdraw portions of my investments to pay for school. My parents helped me out by paying a decent size of my college tuition, but I was still left with some of the bill.
By the end of college, I was left with a degree in Finance and about $25,000 in student loans. Over the summer of 2016 after I graduated, I heard about Dave Ramsey and got hooked immediately. I decided I was going to pay off all of my student loans even though it KILLED me to sell some of my positions. My brokerage account at this point had ~$18,000 after all the withdrawals for school payments. I sold almost everything and threw it at my loans. Shortly after, I accepted a position at a financial services company and began my working career.
When I first started working, I was living at home so I was able to save a lot of money. Any money I had I sent straight to my student loans. Eventually, I had them paid off by early 2017 (8 months after graduation), and had accumulated $317 in total interest payments.
Next, following the Dave Ramsey steps, I started to pile together and emergency fund of 3-6 months of expenses which totaled about $6,000. In May of 2017 my car broke down and I needed something to get to work, so I ended up buying a 2014 Subaru for ~$22,000, putting me back into debt of $18,000 after my down payment.
I enjoy the car, but regret going into debt for it. Every month I pay off as much as I can afford to get rid of it. I hope to have it paid off in the next 5 months.
The long answer to this question is I have accumulated my net worth through a combination of inheritance, help from parents on paying for college, and saving as much as I possibly can.
I've maxed out my Roth IRA the last two years and plan to every year for as long as I can. I contribute 6% (to get the match) on my 401k, and throw any other money I have into my brokerage account. Once I have my car paid off, I plan on accumulating an emergency fund and then beginning to invest even more (~$1,800 a month).
EARN
Tell us a bit about your career.
I work in the financial services industry.
I started out making roughly $39,000 in late 2016 and through hard work and studying for licensing exams, have increased my salary to a base of $56,000 not including overtime. After taxes and deductions, I net about $3,500 a month.
Do you have a side hustle?
I do not have a side hustle but would love to get into one. I have been considering blogging and showing my progress along my years to show accumulating wealth from a young age can be done. I feel like the market is pretty over saturated for financial blogs https://esimoney.com/five-steps-creating-winning-25k-blog/, so I am hesitant about beginning.
I would also love to do financial planning consulting one day. I am super passionate about financial independence and helping others achieve their goals.
If you were rating these results on a scale of 1 to 10 (with 10 being best), what rating would you give yourself and why?
I would give myself about a 7.
I've made plenty of mistakes already, but I also feel like I am on the right path and ahead of the average person my age. I am thankful to have learned as much as I have at a young age because that is one consistency I see on all these blogs as far as advice goes. Start as early as you can.
I am also naturally frugal. I am not a spender and have never been. I don't buy video games, brand new clothes every month, new shoes, none of that. I spend my money on what I need and whatever makes me happy, like going on vacations.
What are your future plans regarding growing your income?
I have been debating this back and forth with myself. I do not have any plans on any side hustle, and as of now, I plan on growing income through plain old hard work. I've been lucky enough to grow my income by a large percentage from where I started, mostly through taking initiative to take on projects that others aren't willing to do.
I've thought about switching fields a bit to try and do more with financial consulting since I am so passionate about it, but I fear I won't be able to make as much starting off.
I enjoy investing in dividend growth stocks, so continuing to pile money into these stocks will also help supplement my income, although I am just re-investing all of this today.
I hope to find additional source of income soon, whether it is through a side hustle, rental property, or whatever.
SAVE
What percent of your gross income do you save?
Since I am paying off my car loan currently, most of my income goes to that, so my savings rate is low today. When I finish with my loan, I will save about 30% based on my last calculation, which includes maxing out my Roth IRA and increasing my contribution to my Roth 401k, contributing to my HSA and the rest in a taxable brokerage account.
How did you get to this level?
I arrived at this level by watching my expenses and paying myself first. I make sure I do automatic deductions from my paycheck to my Roth and taxable brokerage account and then obviously the deduction to my employer sponsored plan.
I only spend money on what I need and what makes me happy. I've never gotten joy out of useless objects that keep me happy for a month and then are forgotten. I love investing and the stock market, so it isn't hard for me to throw that money into my brokerage accounts to invest.
If you were rating these results on a scale of 1 to 10 (with 10 being best), what rating would you give yourself and why?
I would say an 8.
30% of income saved for a 24 year old I would think is above average. Do I spend money on going out with friends from time to time? Yeah. Am I perfect in my savings? By no means and I can certainly improve, but I think I am off to a good start.
What are your future plans regarding saving your money?
As soon as I am finished paying off my car loan (hopefully in 5 months), I plan to save up and emergency fund of 3 months of expenses ($6,000 to be safe) and then increase my contributions to my Roth 401k at work. I will also max out my Roth IRA and save all remaining money in a taxable brokerage account. All in all, I hope to be saving around $20,000 a year, if not more.
I am unsure when a house may be in the cards for me, so I've been debating whether I should begin saving with that in mind for a down payment, or not.
INVEST
What are your main investments?
I focus most of my attention on my Roth IRA because I have the most amount of money in it, and I can play around with stocks and not get dinged with tax implications (took me a little while to figure this one out). My allocation is as follows:
Index funds (~60%)
Schwab Mid cap ETF
Schwab Small cap ETF
Schwab REIT ETF
Schwab Emerging Markets ETF
Schwab Short Term US Treasury ETF (Basically used as a money market for me-no transaction fees going in and out and has a decent yield)
Vanguard Bond Index fund
Individual Stocks (~40%)
I try and keep 60% in extremely low cost index ETFs and the remaining 40% I like to invest in individual dividend growth stocks. I enjoy tracking companies and reading their reports. Since I am by no means a professional, I realize it isn't smart to go 100% individual stocks, so I compensate by putting only 40% in.
My individual stock picks have (surprisingly) done better than my ETF allocation. This is mainly due to a few movers, and I do not expect this to continue just based solely on the fact that I know I am not a professional stock picker. I tend to believe I have just been lucky thus far. They have returned about 25% over the last year.
Since Schwab ETFs are commission free (with their brokerage accounts of course), any new money I can add to my Roth or taxable account I mainly put in those positions. It saves me on transaction costs, and when I need to re-balance, I will sell off some of the positions and allocate accordingly (again, free of transaction costs). These have returned about 20% over the last year.
Since I am treating my taxable brokerage account as a small emergency fund at the moment, I have it mostly invested in a Preferred stock to get a decent yield, and I put a limit order on it just in case the thing decides to tank on me. I am not aiming for growth in this account, so I do not monitor the performance too much.
In my 401k, I have it invested in 50% aggressive growth mutual fund, 25% in a Vanguard total market fund, and 25% in an S&P fund. I hardly ever look at the performance of this account, but did see it was up over 30% last year!
If you were rating these results on a scale of 1 to 10 (with 10 being best), what rating would you give yourself and why?
As far as allocation/performance over the last year goes, I would give myself a 7.
Before I learned a bit more about asset allocation, I would have given myself a 4. I was heavily invested in individual stocks and mutual funds I had no business owning. I learned from mistakes and learned to hold on to winners and dump losers. I have certainly made my fair share of mistakes when it comes to investing in individual securities, even at my young age.
What are your future plans regarding investing?
I plan to continue throwing any money I can into my brokerage accounts and my 401k to keep on growing. Compound interest works wonders and I can't wait to see where it takes me.
I have also been considering purchasing a rental property. I am not 100% set on where I currently live, so I would want to be more comfortable with a ground base before doing so. It is a significant investment, but I think I could make it work.
WRAP-UP
What money mistakes have you made that others can learn from?
When you can avoid it, stay out of debt. I realize it isn't always as easy as Dave Ramsey makes it seem. Sometimes it feels almost inevitable and sometimes it is. Could I have avoided going into debt to get my car? Absolutely. My back was against the wall for needing to purchase a car quickly, but I could have found something cheaper.
The other main money mistake which I am really just learning these days, is to only spend money on things that legitimately make you happy. So many of us buy unnecessary items day in and day out that we can live without and that give us no happiness whatsoever. I'd rather throw $50 in my Roth IRA and have that grow for me to utilize at a later date on something that will make me happy, then buy some item that I will forget about within a day or two.
I am happy with how early I started learning about investing and wouldn't change the timing of when I started. The only thing I would do differently would be smarter about my purchases (including my car) and think long-term.
What are your financial goals/aspirations? What is your "Why"?
My goal is to be financially independent as quickly as I can, while also enjoying the life I currently live. I strive to be in a position in life that allows me to work if I choose to, but not be handcuffed to a job. I never want to feel miserable waking up and needing to go to work. I want to roll out of bed and be excited for what the day has in store for me. I enjoy my job I currently have for the most part, but it is not something I am ecstatic about.
I have plenty of passions I would love to take more advantage of, however, work prevents that. At the same time, I do not want to live such a demanding, frugal lifestyle that prevents me from going on trips, or going out with friends every now and then. I am young and want to take advantage of my younger years, but also understand how crucial it is to start young. That is the balance I tend to struggle with.
I strongly believe every single person out there has the capability of saving enough to get to their financial goals. So many areas of our lives are limited by money, which in turn make our lives limited by work.
Since I am just sort of starting out, and I know I have plenty of big expenses coming up in the future (house, wedding, kids, etc.), it's hard for me to get a good sense of how I am doing.
Are there any questions you have for ESI Money readers regarding any parts of your finances?
How do you think I am doing?!? I have ALWAYS wanted someone to critique my situation, but it is so hard to find people to discuss this topic with you. Money is such a sore subject in most families that it is tough to speak with friends and family about it.
If you were in my shoes, what do you think I should change about what I am doing? I love constructive criticism.
What do you think of the idea of a financial blog tracking my progress? I realize there are hundreds out there, but I haven't found too many where someone is (pretty much) starting at square one and building their way up. I think it would be interesting for young readers out there. I do not take offense to hearing "No way, too many out there already doing this".