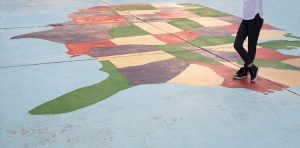 Today we continue the ESI Scale Interview series where people answer questions about their success at working the ESI Scale.
In short, the series focuses on what the interviewee is doing in the areas of earning, saving, and investing. They also get an opportunity to ask ESI Money readers for suggestions if they choose to do so.
If you'd like to be considered for an interview, drop me a note and we can chat about specifics.
With that said, let's get started.
My questions are in bold italics and his responses follow in black.
OVERVIEW
Please tell us a bit about yourself.
My wife and I are both 33 years old, and we have been married for a dozen years.
We met in college, married right out of college after three years of dating, and now have two wonderful kids, 8 and 5 years old.
We live in a mid-sized city in the Southeast USA. Neither of us grew up in our current city of residence, but after college here, we both got jobs in the area and therefore put down roots.
What is your current net worth?
My wife and I are worth approximately $440k (I'm not quite close enough to say "a cool half million" – maybe next time).
This breaks down into the following categories:
Cash: $30k
Retirement accounts [Roth/Traditional 401(k); Roth/Traditional IRAs]: $205k
Real estate investment (I'm the lender on a mortgage note): $25k
Taxable investment accounts: $15k
529 Plans: $15k (I don't count this in my net worth, but it is an investment I've made, so I put it here for completeness of the scale)
Personal residence (single-family detached house): $300k
Mortgage on residence: $(135k)
No credit card or other revolving debt
How did you accumulate your net worth?
We've done well for ourselves, but by no means been super high earners (more on that in the "Earn" section). Most of our wealth accumulation has been through the tortoise approach from Aesop's fables – slow and steady. We have set aside a portion of our income since day one into retirement accounts (I wish I had done more back then), taking advantage of any match at work, and gradually increased that amount as we got raises.
Both my wife and I are natural savers, but we didn't always know how much it was going to take to retire. Until 2014, we simply contributed the minimum to get the 401(k) match at work, with no real thought that we should be doing more.
In 2014, I read Dave Ramsey's The Total Money Makeover after almost a year or so of hearing his radio broadcast. My wife and I decided to follow his approach, and while we didn't have any debt, we also didn't have the emergency fund in cash, and we certainly didn't have a plan for the retirement dollars we'd need.
We calculated our needs in retirement and realized we'd need a lot more than what our current contribution rate would provide. We rearranged everything, setting aside approximately 4 months of expenses in a money market account, and started contributing 15% of gross income into tax advantaged retirement accounts.
In addition, we came up with a game plan for paying off the house by the time we were 40 through a series of escalating principal contributions each month. We bought the house in 2012, and the plan is to have it paid off by 2024, even though we have a 30 year mortgage. I calculated the plan to be realistic to enact, and I made certain assumptions about raises each year that would be put toward the mortgage.
After this financial renaissance in 2014, I started to devour other personal finance books such as Your Money or Your Life, The Millionaire Next Door, The Richest Man in Babylon, The Automatic Millionaire, The Bogleheads' Guide to Investment, etc. Most of them offered similar excellent advice, and it gave me resolve that my wife and I could implement a plan to become millionaires by our early forties. So far, we're on track. [Editor's note: Four of these make my list of the only five money books anyone needs to read.]
Most of our wealth accumulation has been through steady investments, watching the principal grow, and regular payoff of debt. Occasionally, I've had the opportunity to invest in other non-traditional investment (like the real estate investment), but all of it is intended to be long-term growth, not short-term gain.
I should note, I inherited $35k in 2016 – $25k of that is my real estate investment, while $6k is in the taxable investment account.
EARN
Tell us a bit about your career.
I'm a CPA, and I work in finance as part of a commercial division for a large international manufacturing company.
I currently make about $100k annually with salary and bonus, and I have been the sole breadwinner for almost a decade.
Out of college, my wife worked for a small textbook printing company as an editor making approximately $22k. She worked for two years or so, but then got bored (the pay was in line with the responsibilities) and quit. She did some transcription work and other things from home for a while, but eventually transitioned to being a full-time stay-at-home mom.
She works far harder than I ever have raising two kids, including home-schooling the oldest. We realize a ton of savings through her frugality and flexibility with this stay-at-home arrangement. She's an amazing woman, and I'm lucky that we're on the same team.
I started out at a Big 4 accounting firm in 2006 making $45k. I worked there for almost seven years (yes, seven "busy seasons" for those familiar with the industry) doing audits and controls compliance work. This was a great time for me to develop my technical chops, as well as my project and deadline management skills. I worked very hard, and progression and salaries were steady, if predictable.
By the time I left, I was making approximately $68k. There were bonuses for making senior, manager, etc., but I also fell behind on salary here due to the timing of when I started. Salaries were frozen in 2008/2009, so I lost a year of progress in my compensation.
This was a difficult job for a family. I was gone almost every week [all week], leaving my wife home alone with our first child and later home alone pregnant. Shortly after our second child was born, I decided that I needed to get out of public accounting, so I began job searching.
I am lucky enough to live in a city where many companies are based (accounting/finance jobs are plentiful), and I managed to land a job with the international manufacturer where I now work. My first job there was in their internal audit department, which wasn't exactly what I wanted to do, but it was a foot in the door and a way out of the public accounting life.
In hindsight, things have worked out fine, but could have been a mistake not to hold out for something better. I'm sure I could be earning a lot more money if I had been willing to move somewhere else, but I'm very happy with where I live both in quality of life and low cost of living.
Additionally, this turned out to be a great first role at this company. I was able to travel to all their manufacturing sites (the travel was drastically less than public accounting, so my family and I were comfortable with it), meeting all kinds of people (developing my network) as well as getting a good baseline understanding of how the company performed its finance functions and measured key performance indicators. During this time, the company leveled up the internal audit positions, so I was able to turn this into a raise (in addition to the annual merit increases) without changing roles.
After performing at a very high level in this role for 2.5 years (I was probably overqualified for the role to begin with given my background in Sarbanes-Oxley compliance), I applied internally and landed a job in the controlling realm, albeit a small division within the company. This was great since I was new to controlling; it allowed me to grow and develop without the pressure generated by the largest divisions.
The team was small and agile, which meant that I got to wear a lot of hats and acted as a go-to for anything financial. I was given a leadership role with transverse management responsibilities and worked with the business leaders to develop the strategy. People began to notice that I could get things done in this more visible role, and I was able to further refine my network.
A year after the first controlling role, I was promoted to another controlling role within a larger division. I negotiated for a significant raise (10%), and as a result of the new level, I was eligible for additional bonus compensation/profit sharing (up to 7% more than my previous levels). I started to hit my stride as a controller, and added value in every way I could. The sales team saw me as a partner to develop sales programs, negotiate contracts, etc. It was great experience, and I had a lot of fun.
Through a reorganization, I became the worldwide controller for the division in which I was already a regional controller. Although this was not technically a promotion with the way the company looks at the levels, the topic is under discussion currently as a part of the annual review process. The responsibilities are significantly higher than before with much more visibility within the global organization, so I'm confident this will also end up being a promotion with a raise.
I was recently awarded company shares for being a high performer (vests in the future), so I know that my company values me, and they are finding ways to keep me interested in staying.
My progression has been because I worked hard at the job I was in while I continued to develop my skills and network. I believe I waited for the right fits and made myself valuable to the team while remaining flexible with the responsibilities entailed. Even if each role wasn't exactly what I wanted to do, I attempted [and continue to attempt] to do my best with energy, enthusiasm, and integrity.
Do you have a side hustle?
Yes, I have two small side hustles, neither of which earn a lot. Both are entertainment related – one is artistic performances, and the other is equipment rental. Both were started last year, and I made about $1k after expenses and start-up related expenses. I have set a fairly aggressive target to be making $20k/year between the two of these within five years. We'll see. I'm not depending on the money, and I always make sure they cash flow, so there's no real chance of draining my hard-earned savings on a pipe dream.
If you were rating these results on a scale of 1 to 10 (with 10 being best), what rating would you give yourself and why?
I would give myself a seven on the Earn scale.
I know that I'm in the 90th percentile for individual income in my age bracket, but I also think I could have done better if I had started reading personal finance, self-help, and negotiating books earlier.
I'm not upset with my results, but they're not as good as they could be if I had learned some negotiating skills earlier and/or been willing to move my family to a different area of the country. At the end of the day, I don't think these issues will have a significant impact on my lifetime earnings, so I think things have gone well.
What are your future plans regarding growing your income?
As I mentioned above, I am currently negotiating another significant raise with my company based on my additional responsibilities and value creation for the organization. I will continue to read and grow myself, hopefully focusing on skills that are applicable to my job and ability to create value for others.
SAVE
What percent of your gross income do you save?
We save approximately 30% of our gross income last year before any kind of company match on the 401(k), etc. That is just straight savings rate.
How did you get to this level?
We try to increase our marginal savings rate each year. As I mentioned in the intro, we made significant progress in 2014 when we got on a written budget and planned where all of our money would go instead of tracking where it went.
Early in our marriage, we never went into debt or spent more than we made, but we also didn't have a plan. We just tracked where the money went, which was a recipe for not having much savings. Since the tracking wasn't all that detailed or sophisticated, I don't really have many records before 2014, but I would estimate that our savings percentage was low, probably less than 10% of the gross income. The exception was our second year of marriage when we bought a house and paid off the 2nd mortgage with my wife's earnings. I'll discuss that in the mistakes section below.
Anyway, the personal finance books I read [starting in 2014] got us on track to purposefully save a percentage of our income to the point now where we're at 30%. It's been at approximately 30% since 2015, so I feel pretty good about that. 15% is retirement contributions, 8% is aggressively paying down the mortgage, 2.5% is 529 plan, and the remaining 5% is intentional savings, but not into retirement accounts. We have built up cash reserves for things we know are coming, so we keep access to that savings amount.
The biggest key is to plan the savings on purpose and automate them to the extent possible. My 401(k) contribution is automated, the Roth IRA contribution comes out of the checking twice a month automatically, and the principal payment on the mortgage is also automated at the end of the month.
Another key for us has been to have a graph of income and spending so that if there's any "creep" in the spending, it's easily visible and we can make an educated decision if this is lifestyle creep or if it's an intentional change that we desire. I use excel to track our monthly finances in conjunction with Mint.com, which conveniently gathers all the account spending and earning in one view.
If you were rating these results on a scale of 1 to 10 (with 10 being best), what rating would you give yourself and why?
I would probably give my family a 9.
30% savings rate is not as good as some, and we aren't really feeling pinched with our spending – for example, we take a nice vacation every year.
However, I know that the majority of Americans couldn't come up with $500 to cover an emergency, so we're doing pretty well. We are in the 96th percentile for net worth for our age bracket. We're happy with our savings rate and think it will help us reach our financial independence goals as well as allow us some good times right now.
What are your future plans regarding saving your money?
We intend to continue to escalate both the overall savings amount (a function of our current savings rate with raises) as well as the rate. The rate will continue to increase with the increasing principal payments on the house. Basically, we are locking our spending at the current rate, and any raises will be split between taxes, additional contributions to retirement accounts, and paying off the mortgage.
Once the mortgage is paid off, that would add approximately 11% to the bottom line, so our savings rate would automatically jump to 41% (if we maintain this year's savings rate of 30%). After the mortgage is gone, we plan to use the mortgage payments to keep aggressively saving for retirement and putting more toward the kids' college funds.
INVEST
What are your main investments?
Although I've always been decent with personal finance and have been investing in mutual funds since high school, it wasn't until approximately five years ago that I started to take it very seriously with budget, emergency funds, etc.
I was also introduced to Vanguard approximately five years ago via my job's 401(k) plan. After learning about passive index funds, I started to read books by Jack Bogle (the founder of Vanguard) and other investment works.
Based on those books, I determined that my strategy would be to have above average purchasing power in retirement, but not by achieving above average returns. Instead, I would invest in passive index funds, but commit higher than average amounts to them in terms of savings rates and higher than average salary on which those rates could be based.
I save 15% (before match – just my contribution portion) of my gross compensation into tax-advantaged accounts [primarily Roth/traditional 401(k) and maxing out my Roth IRA], and put another almost 5% into my children's 529 plans. The 529 plan has a few options for investments, and it is currently set to "aggressive" for both kids, which really just means that it's 90% stock indices and 10% bond index.
I also have a taxable brokerage account, but my contributions to that are sporadic and not purely logical. That is, I'm not yet maxing out my 401(k), and I could open a spousal Roth IRA to contribute another $5.5k/year. However, I also realized that I can pay zero tax on the capital gains to the extent that I have tax bracket remaining, which was originally why I put some money in the taxable account.
My investments are almost exclusively in a Vanguard target date fund via my company's defined contribution plans, but I also maintain a contribution to my Vanguard Roth IRA, which is invested in four Vanguard funds:
Total Stock Market Index
Total International Stock Market Index
Intermediate-Term Investment-Grade Bonds
Real Estate Index
I don't rebalance, and the percentages are always the same:
10% bonds
5% REIT
30% international index
55% total [domestic] stock market index
The taxable account was invested 50-50 between the Total Stock Market ETF and Total International Stock Market ETF.
The company where I work offers an ESOP every other year, so I also have approximately $7.5k of company stock purchased at a significant discount. It has a five year holding period, so some of it will be available to me this year, but I don't plan to sell it. I try to live by Warren Buffett's advice – my holding period is "forever."
A few years ago, I inherited approximately $35k. I used $25k to invest in a real estate mortgage with a friend who has rental properties. I get a decent rate of return on that money (~10%), but it is scheduled to mature in another year or so, so I have to decide what I want to do with that money. I'm thinking of either opening a spousal Roth IRA (since the money already has taxes paid) or paying more on my mortgage – I haven't really decided yet.
If you were rating these results on a scale of 1 to 10 (with 10 being best), what rating would you give yourself and why?
I would give myself an 8.
My results will be what the market gets, but I know this will beat >80% of actively managed funds over the long run. It's simple, everything is automated, inexpensive, diversified, and I don't have to worry about what's happening to it in the up and downswings of a fickle market.
I take away a few points from my score because I could probably be maximizing my retirement a bit more if I were to do more in my 401(k) and less in the taxable account, but I want that money to be there if I need it. I think it's part of a flexible system that would permit me to retire early if I choose to do so. However, I realize I'm paying some unnecessary tax along the way.
What are your future plans regarding investing?
As mentioned above, we will continue to contribute 15% of our gross until the house is paid off (currently scheduled to be by the time we're 40), at which time, I will likely max out my 401(k) and spousal Roth IRA, then go with more into the taxable account.
I plan to continue to purchase company stock every other year as long as it doesn't become too big a portion of my net worth. I would likely cap my company investment at 10% of my total net worth (which is a long way away from happening).
WRAP-UP
What money mistakes have you made that others can learn from?
We bought our first house in 2007, right at the height of the housing bubble. We didn't look at enough properties, and we allowed a pushy real estate agent to convince us to pay asking price. On top of that, we weren't really financially ready for the home purchase, so we went with an 80-10-10 mortgage. That is, we put 10% down, then immediately took out a home equity loan against our 10% to get two different notes. The idea was that if you could pay off the home equity loan, you wouldn't have to pay PMI and you could obtain conventional financing.
Bottom line – it was a bad idea to get into a house with no equity. However, this story has a happy ending. We used my wife's earnings to pay off the 2nd mortgage within one year, establishing a pattern of living off one wage and using additional wages to pay off debt/save. So, after being in the house for a year, we had paid off the 2nd note and now had 20% equity in the house.
We needed it 5 years later when we sold in a market that was lower than when we bought. We walked away with very little of our equity. But, I was lucky; I had friends who had to write checks to walk away from their houses around the same time period.
Are there any questions you have for ESI Money readers regarding any parts of your finances?
Yes, what do ESI Money readers think we should do with the $25k investment money that will mature next year? We're debating the options, but I want to be smart with it and not leave us any room for squandering it. We're disciplined people, but money laying around without a purpose can make you do things you didn't plan to do.