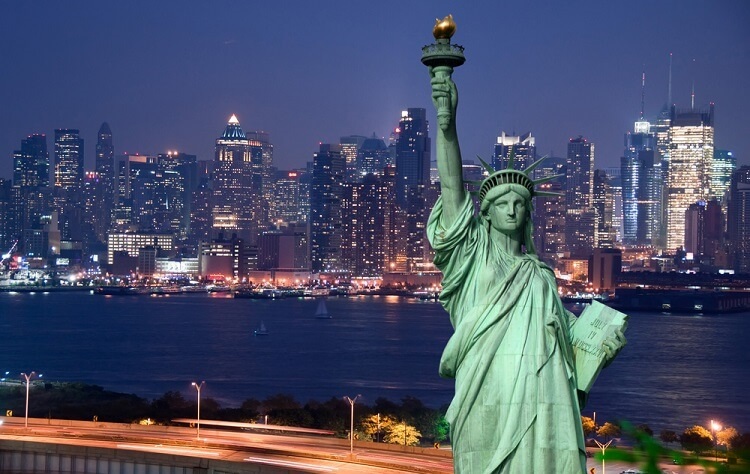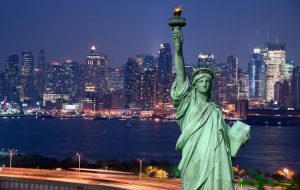 Today we continue the ESI Scale Interview series where people answer questions about their success at working the ESI Scale.
In short, the series focuses on what the interviewee is doing in the areas of earning, saving, and investing. They also get an opportunity to ask ESI Money readers for suggestions if they choose to do so.
If you'd like to be considered for an interview, drop me a note and we can chat about specifics.
With that said, let's get started.
My questions are in bold italics and her responses follow in black.
OVERVIEW
Please tell us a bit about yourself.
I'm 29, married to my college sweetheart, and currently living in NYC.
No kids yet, though we hope to have some little ones soon.
I've been a long-time reader. If you want to see my profile from 2014, you can click here.
I figured the readers would find it interesting to see how life is different than what I projected 4 years ago. We've moved across the country and then to NYC since I wrote that profile.
In 2014, we were really into the idea of early retirement. We were living as frugally as we could, and we were at about $40,000 a year in expenses. With our incomes at the time ($67,000 gross), it was going to be eons before we'd be able to be completely financially independent. And looking back, we cut our expenses too low for our personal happiness level. I worried too much about money and expenses and didn't go out and have fun with friends enough.
Once we figured out that our road to financial independence would be a longer one — we wanted to spend more and we knew we needed to make more — we stopped waiting on financial independence and started to get creative about actually creating a life we loved, and one that also allowed us to save.
This involved a month backpacking in Europe, two cross-country moves, starting and closing two businesses, and three jobs, and both of us switching industries.
You don't need financial independence to live the life you want. You need the ability to take calculated risks, and you don't need to get all the way to FI to do that.
Now, we've both found work we enjoy and we've set up systems that mean we save but don't require as much mental energy so we can focusing on enjoying life while reaching our goals.
What is your current net worth?
Our current net worth is $170,652 and breaks out as follows:
Cash: $42,426
Brokerage: $12,233
Roth IRAs: $45,022
Traditional IRA/ 401(k)s: $70,967
I don't think we'll make that goal of $400,000 when we're 30, but I think we'll get more than halfway there.
How did you accumulate your net worth?
We're still accumulating so it's mostly earned money.
EARN
Tell us a bit about your career.
We both started out in engineering and now work in finance. I still feel like we're at the beginning of our careers, but we do make more now.
My husband makes $143,000 in salary and has an annual discretionary bonus. Last year it was $36,000. I make $51,000 a year.
My husband's career has taken priority as we've moved around the country for it, and I've had a hard time growing my own career as well.
We've been very strategic with his career. He's taken several sideways steps into more interesting and lucrative career possibilities. It's taken lots of networking to figure out what the right job is, what skills are needed, and who you need to know to get the job.
For my own career, after working as a sales engineer, I spent time as a freelance writer and then moved into finance with a similar process. I talked to people, figured out what was needed, and then got the skills through practice, conferences, continuing education, and so on.
We've both managed to find jobs we enjoy and we've increased our household income, so we're happy with our progress.
Do you have a side hustle?
No side hustles. We're both focused on growing our current careers.
If you were rating these results on a scale of 1 to 10 (with 10 being best), what rating would you give yourself and why?
I'd give us an 8.
We've quadrupled our income but we also now live in a really expensive place. I'd also say that we both have the potential to make a lot more.
What are your future plans regarding growing your income?
My plan is to start my own business in a year or two. There are a few more skills I'd like to learn first before going out on my own.
After tax, my salary would barely cover daycare, so if a kid comes soon, my plan is to start then.
My husband wants to stay in his current line of work. He's actively been connecting with people to learn what it takes to get to the next steps, and to figure out where his gaps are.
I'm sure good things are ahead. : )
SAVE
What percent of your gross income do you save?
We saved 28% of our income last year.
We've saved a similar percentage of our income since 2014.
That means we spent $47,000 on taxes, saved $60,000, and spent $100,000. $28,000 of that was rent.
How did you get to this level?
Right now, we're on track to save $40,000 out of our salaries, plus whatever the bonus turns out to be.
We're happy with our current lifestyle and don't feel the need to keep increasing it, but kids are on the horizon and that will change everything.
We keep our rent reasonable for Manhattan by living in a 350 sq ft place that is really run down, but we spend lots of money on health and fitness.
We spend lots of money on continuing education.
We also have added in more convenience food so we both can work out, spend time growing our careers, and stay happy.
We plan to move farther out and keep our rent the same to get a two bedroom so we have space for a kid.
Over the years, the specific strategies we use to save have changed, but the big strategies stay the same. We keep track of our expenses. We make very careful housing and transportation decisions.
When we lived in a sprawling suburb, we had one car between the two of us. Now we don't have a car and walk, bike, and take the subway. We only take taxis if we're running late or we're on our way to an important meeting.
For everything else, we try to buy exactly what we want and only what we need at a reasonable price, but without it taking forever to get what we need.
If you were rating these results on a scale of 1 to 10 (with 10 being best), what rating would you give yourself and why?
I'd give us a 5.
We're happy with our current savings, but objectively, we do spend a lot.
What are your future plans regarding saving your money?
We plan to keep our expenses the same, but things will change when we have kids.
The big unknown is also figuring out if we'll stay in NYC and ever buy a house.
INVEST
What are your main investments?
We have ETFs and mutual funds, about 90% stocks, 10% bonds, and 20% international.
We want to save for retirement, but we also want the flexibility to buy a house or have additional money for my future business, so we're saving in both tax-advantaged and regular brokerage accounts. We've automated the savings from our paycheck so we don't have to think about it.
If you were rating these results on a scale of 1 to 10 (with 10 being best), what rating would you give yourself and why?
10.
I'm happy with our investing strategy. We're clear about what we want and that has dictated our investing strategy.
What are your future plans regarding investing?
We're planning to keep our investments the same but put extra money into retirement accounts.
We're happy with our cash position, we're still saving into brokerage accounts, and we have the option to do a Mega Backdoor Roth so the plan is to do that at the end of the year this year.
WRAP-UP
What money mistakes have you made that others can learn from?
Honestly, I don't have anything I'd do differently. We're not perfect but we've made conscious decisions along the way.
Are there any questions you have for ESI Money readers regarding any parts of your finances?
I'd love to hear your tips for living in a high cost-of-living city, on increasing our incomes, and on starting a business while raising a family.
And any other advice you have to give!