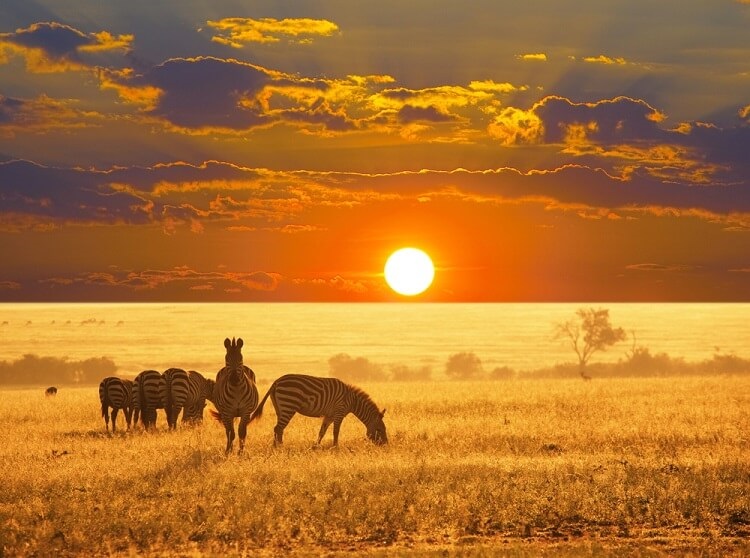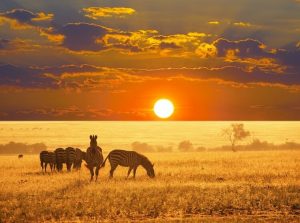 Today we continue the ESI Scale Interview series where people answer questions about their success at working the ESI Scale.
In short, the series focuses on what the interviewee is doing in the areas of earning, saving, and investing. They also get an opportunity to ask ESI Money readers for suggestions if they choose to do so.
If you'd like to be considered for an interview, drop me a note and we can chat about specifics.
With that said, let's get started.
My questions are in bold italics and his responses follow in black.
OVERVIEW
Please tell us a bit about yourself.
Well, to start I am a 34 year old male living in Johannesburg, South Africa.
A year and a half ago, I divorced from my wife of three years. We were quite fortunate in that we did not have any children and so our separation was made relatively less complex.
I have been an avid reader of the ESI blog for over two years and have amassed a wealth of knowledge from people that are doing well in growing their personal wealth.
What is your current net worth?
Current net worth: U.S. $350 000 broken down as follows:
Assets
Discretionary portfolio: US $250,000
Retirement Accounts: US $90,000
Cash: US $10,000
Liabilities
How did you accumulate your net worth?
Most of it has been through saving and investing a portion of my salary every month. I unfortunately received no inheritance and everything I have has been built from scratch.
I started investing relatively early in my working life although the amounts were comparatively small in US$ terms.
I remember in the initial years, I could only afford to put aside ~$100 every month but despite the small quantum, those early days inculcated a deep culture of saving in me. It also taught me some brutal lessons about investing such as the impact of currency depreciation on my net worth, impact of high fees of active fund managers and the perils of chasing performance or timing the market.
Luckily for me, my portfolio was small therefore the "school fees" I paid weren't material by today's terms.
In the years that followed, I have been investing in a mixture of low cost index funds and individual stocks. I spend a considerable amount of time outside of work researching and analyzing different companies and industries. Although I have had one or two bruises, my stock picks have done satisfactorily well over the years.
I'm however forever conscious of the inherent cognitive bias that affect stock pickers so I have made a decision to stick to a 60% ETF and 40% individual stocks portfolio for now. The plan is to gradually increase it to 70% – 30% over time.
Although much of my net worth has been driven by saving and investing, over the past 2 years, I have started to feel the impact of compounding. For example, last year my portfolio returned 15% and that increased my net worth by approximately US $37,500. That's substantial, well at least by my standards. Going forward I believe compounding will play an increasingly bigger role in growing my net worth.
EARN
Tell us a bit about your career.
I'm a banker, working as a project finance investment professional for an infrastructure bank here in South Africa.
My career and income has grown steadily over the years but the impact of currency depreciation has had a devastating blow on my earnings.
For my career I have always lived by the 6%-6%-20% rule (in South Africa, annual salary increases are normally 6%, in line with inflation rates. However if one gets promoted or change jobs, you can get a 20% salary increase. Therefore, I target to either get promoted every two years or switch jobs).
Currently, I make between US $120 000 and US $170 000 per year (base salary plus annual bonus) and that wide range is largely dependent on how the local currency performs against the US$ in any particular year. So this is one area I need to fix and I'm considering emigrating
Do you have a side hustle?
This is one area I have always struggled with. After many attempts to get something going, I have now started blogging. The blog isn't making any money yet but I hope in 2 to 3 years it will generate at least US $10,000 per year. I'm still cracking my head on what other side hustles I can get into but I don't have anything concrete yet.
If you were rating these results on a scale of 1 to 10 (with 10 being best), what rating would you give yourself and why?
I would honestly give myself a 6. I haven't done a good job in getting multiple income sources and my career hasn't progressed at the right pace.
By now, I would have liked to be making at least US $300,000 per annum (base salary, bonus and income from side hustles).
What are your future plans regarding growing your income?
I'm contemplating on immigrating to either the US, Canada, Europe or Australia, so I can at least maintain my income level in US$ terms.
The macroeconomic fundamentals in South Africa are looking frosty and there is a lot of downside risk that the local currency will keep depreciating further which in turn will hurt my income in US$ terms.
Besides that, I don't have much of a solid strategy to grow my income other than rising up the corporate ladder and trying to generate more income from blogging.
SAVE
What percent of your gross income do you save?
Approximately 40% of my monthly salary and around 60% of my gross annual bonus.
How did you get to this level?
When I was still married, like most couples we had a mortgage, credit card debt and a car loan, although the last two were relatively low. As a single-income household, our cost base was relatively high with the mortgage, levies, rates and taxes taking up close to 18% of my gross income and at that point, I could only save about 15% of my salary.
When we divorced, my ex-wife and I agreed on a settlement amount which I decided to finance partly by selling the house and our two cars. Although it was sad, selling the car and house and renting instead drastically reduced my cost base. Now I rent an apartment at one-third the cost of my previous total housing bill.
I don't have any other debts hence I was able to substantially increase my saving rate to 40% of gross monthly income
N.B. This shouldn't be construed as advocating for a divorce. 🙂
If you were rating these results on a scale of 1 to 10 (with 10 being best), what rating would you give yourself and why?
I would be more generous this time around and give myself an 8 out of 10.
I think I have done a relatively good job at maintaining a high savings rate and keeping debts at manageable levels.
What are your future plans regarding saving your money?
I still want to maintain a very low-cost base for the foreseeable future. I have relatively predictable month-to-month costs but the obvious downside is that if the local currency depreciates rapidly, it would have materially impact my saving rates.
INVEST
What are your main investments?
I have a mixture of low cost index funds and individual shares in my discretionary portfolio (US $250,000):
ETFs (Vanguard VOO and VIOV, Powershare QQQ and SPDR XBI): 60% of the portfolio
Individual shares (Square Inc, Nvidia, Stitch Fix, Netflix, Illumina, XPO logistics, Spotify, Constellation Software and Delivery Hero): 40%
As for my retirement portfolio, it's a different story altogether. Government regulations prescribe how my retirement money is invested. 75% of it is invested in local South Africa equities, properties and bonds and only 25% is allocated to global assets.
Due to institutional arrangements, the money is managed by a bunch of under-performing high-fee active fund managers and over the past 5 years, my retirement account has lost value, delivering a negative return of 0.6% p.a. in US$ terms. For that reason, I only allocate the minimum amount required towards my retirement accounts with the rest going towards my offshore discretionary portfolio. Although I lose out on tax benefits, in the long run I end up making up for the losses from better performing global markets compared to the South African market.
If you were rating these results on a scale of 1 to 10 (with 10 being best), what rating would you give yourself and why?
Again, I would be more generous and rate myself 7 out of 10.
In spite of having limited control over my retirement portfolio, I am extremely pleased with my efforts with regards to my discretionary portfolio which has performed relatively well over the years.
What are your future plans regarding investing?
I'm essentially going to maintain the same strategy of allocating 60% of my money towards low cost ETFs and 40% towards individual stocks.
I have to confess that I'm quite addicted to trying to beat the market; so for now, I won't be giving up on stock selection.
Essentially I'm a growth investor and I look for companies that have a high reinvestment opportunity set within their market segments, are gaining market share and deliver high Return On Invested Capital (ROIC).
I have also started looking at growth opportunities in Asia as I believe the population demographics play to their advantage. So going forward, you are going to see a number of Asian stocks in my portfolio.
WRAP-UP
What money mistakes have you made that others can learn from?
The most devastating money mistake that I have made has been to take up a hard currency debt and relying on a weak currency income to pay it off. Based on my calculation, it has cost me approximately US $250, 000 in lost net worth. Here is the background story…
Back in 2011, I took a US $45,000 student loan at 7.8% to pursue an MBA in Europe. Back then, the South African Rand was trading at ~R8.00/US$. By the time I graduated and started working in South Africa, the outstanding loan balance had increased to US $50,000 (which translated to R400,000 in Rand terms).
However in the few years that followed, the Rand depreciated significantly against the US$ and at one point breached the R16.00/US$ mark. So effectively, my MBA loan more than doubled in Rand terms and at its peak, I owed R780,000 (up from R400,000 when I started working) even though I had been paying off my student loan for a while.
The moral of the story: Never take on debt but if you do, never have a currency mismatch especially holding a hard currency debt against a weak currency income.
Are there any questions you have for ESI Money readers regarding any parts of your finances?
I would definitely be happy to get tips on side gigs and on other interesting investment opportunities available for retail investors other than listed equities, bonds and listed properties.