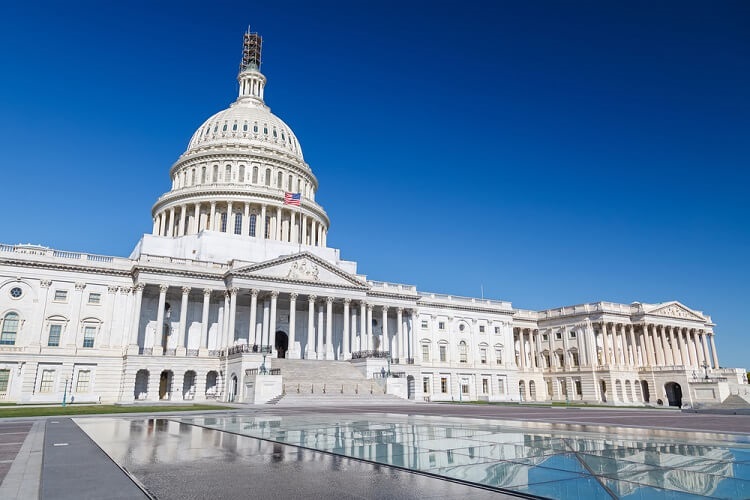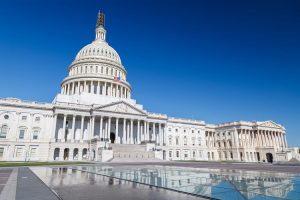 Today we continue the ESI Scale Interview series where people answer questions about their success at working the ESI Scale.
In short, the series focuses on what the interviewee is doing in the areas of earning, saving, and investing. They also get an opportunity to ask ESI Money readers for suggestions if they choose to do so.
If you'd like to be considered for an interview, drop me a note and we can chat about specifics.
Today we're talking with Andrew from Shift Upwards.
With that said, let's get started.
My questions are in bold italics and his responses follow in black.
OVERVIEW
Please tell us a bit about yourself.
I'm 36 and have been married to my wife, Annelise, for almost two years (we've been together since 2010).
We don't currently have any children or pets. We are east coasters (for now? forever? not sure…) and currently reside in Washington, DC.
I was born and raised in Maryland, and lived in Baltimore for nearly a decade after graduating college.
Annelise grew up in New York/New Jersey (her words, not mine…the Jersey stigma is real!).
She went to undergrad in California, lived there after graduating, then lived abroad in Israel and relocated to DC upon her return to the USA. That's around the time we met.
We both love the idea of living an adventurous life together, which is why financial independence is so important to both of us.
What is your current net worth?
Our combined net worth is $800k, give or take depending on market movements.
This is comprised of cash and investments. We don't currently own real estate and don't count any possessions in our net worth.
Our net worth is about 8% cash holdings, and the rest is comprised of stocks/bonds (we currently have a 90/10 stock/bond split).
Eight percent may seem like a high cash allocation, but we have spent lots of time talking about this and feel it makes sense given our current situation and plans for the immediate future. Personal finance is…well, you know.
How did you accumulate your net worth?
Our net worth was accumulated through working, saving, investing smartly, and windfalls. If I had to break down what our net worth today is comprised of, I'd say it's 55% invested savings, 25% investment growth, and 20% from windfalls.
My wife and I have each received non-trivial windfalls to this point, through family inheritances. I received an inheritance of about $80k more than a decade ago. I used this to pay off roughly $20k in student loans, and a $10k auto loan. The rest was used to buy and renovate a home that was my primary residence for 6 years (this turned out to be a significant net loss, more on that at the end of this interview).
My wife received an inheritance of around $60k, which was used to fund her graduate studies, cover some healthcare costs, and the rest was invested.
Apart from this, we have earned quite a bit and saved smartly. We've both been employed in full-time jobs for most of our adult lives, and have been paid well. Our combined gross income has averaged out to be north of $150k over the years we have been together.
EARN
Tell us a bit about your career.
I've been doing IT work since graduating college in 2004 with, you guessed it, an IT degree. The type of IT work I've done throughout my career has been in the realm of application and web development.
I took a job straight out of college with a consulting firm, making $40k. I was immediately placed onto a contract with a firm, implementing learning management systems for federal agencies and large private sector clients. From there, I moved to another contract doing quality support – writing test cases/test scripts.
In 2006, I received an offer from a colleague who had left the consulting firm to come join him at a large Fortune 500 energy company. I got a pay bump up to $60k, and I came on to his team within that company and supported their intranet portal – developing new functionality and adding features to internally-facing websites. This was primarily Java and web development.
Around 2008, I started doing work that allowed me to build up a specialized background in middleware/application integration. My work was focused heavily in this area from 2008 up until leaving the company in 2013. When I left, I was earning $80k.
I was able to leverage my experience into a senior role at a large health insurance agency. When I started in 2013, I was making $105k. By the time I left that job in September of last year, I was earning a base salary of $125k.
Over the span of my career from 2005-2017, taking all of my historical salaries into account, I made an average of $85k/year. I got these numbers from my lifetime earnings history, which is available through the Social Security website.
I've always enjoyed the front-end side of things, and that's where I'm currently focusing my time as you'll read more about below.
As for Annelise, she has worked for a small education non-profit since arriving in DC in 2010. She started making $40k and has increased her salary over that time, she currently earns $80k.
Do you have a side hustle?
Since leaving my job last fall, I've started doing web development work for small clients. So far, I've completed jobs focusing on three of the big platforms: WordPress, Squarespace, and Drupal.
Landing on this kind of work was somewhat of an accident, but I enjoy it. Even though I'm not working full-time, I consider this a side hustle because it was never my primary pursuit. And I would continue doing this work on the side when/if I return to full-time work. I've made about $6,000 off this side hustle so far.
Annelise is a certified children's yoga instructor and has started teaching yoga/mindfulness in public schools. She earns about $200 for each class.
Annelise and I also rent her 2006 Honda Civic on Getaround. This earns us about $400/month. I don't really consider it a side hustle, but it's definitely an income source worth mentioning.
If you were rating these results on a scale of 1 to 10 (with 10 being best), what rating would you give yourself and why?
8.
We've earned a ton between our careers and through fortunate circumstance as described above.
I consider myself fortunate to have averaged an $85k annual salary over the course of a 13 year (to this point) career, especially when looking at the broader context outside of my IT profession.
What are your future plans regarding growing your income?
Since I've not made much of an income for the last 11 months (due to my time away from work), I've really been able to reflect on how much money I want to earn and how I want to be earning it. These reflections have informed my plans for growing my income.
I don't plan to aggressively pursue income growth right now, as I'm at a point on the path to financial independence that I'd rather cash in on some of the happiness/balance that my savings have enabled me to claim. I'd be happy taking a pay cut from my previous job, if it means I don' have to be in a situation similar to it (i.e. a rigid, toxic office culture).
With that said, I love making money. I'd certainly love to make a ton of it doing work I enjoy, and it might turn out that way. But right now, doing work I enjoy is the priority, and I'll do it even if it means I'm earning much less than when I had a full-time job that wasn't a good fit for me. That's exactly the kind of work I'm doing now with my pursuits since leaving my full-time job.
I'm also looking to establish income streams through freelance writing and personal finance coaching.
SAVE
What percent of your gross income do you save?
As of the time I left my job last year, I was saving 53% of my gross income. My savings rate was always a work in progress, but I feel like I was hitting my stride as of the time I left my job. It certainly wasn't always this high.
How did you get to this level?
I was introduced to the idea of financial independence in early 2012, when I discovered Mr. Money Mustache not long after he launched the blog in 2011. The discovery of MMM was a watershed moment for me where I really started paying attention to my savings rate.
That said, I was a pretty big spender leading up to that point. I never spent more than I earned and I always saved a portion of my income (I had started a Roth IRA in 2009, for example), but I still spent a ton. Because of this, I had to train myself in iterations. It wasn't like a switch that was flipped and all of a sudden I was saving half.
I quickly gave my 401k the attention it deserved, and picked the best funds available while upping my contributions until I eventually contributed the max in 2013. I also opened a taxable brokerage account through Vanguard and directed a portion of each paycheck there, increasing the amount as my lifestyle expenses became more and more optimized.
In terms of spending, at the very early stages I focused on eliminating recurring expenses that I decided weren't worth it. The first two big ones to go were a gym membership and cable TV. It felt really rewarding to get rid of those expenses, even though I still had lots of work to do to optimize my spending. The reward I got from cutting those expenses gave me momentum to keep going.
Over time, I came to better understand what I really needed vs. what I wanted. My ability to distinguish between the two got stronger as I eliminated more and more from my life. For example, I still had an expensive cell phone plan and a car until 2014. But the work I did leading up to that point put me in a place where I was able to understand those things were a want, not a need, within the context of my life.
So over the years, I iteratively optimized my spending while increasing the amount I was investing. This brought me to the point of saving half by the time I quit my job last year. I think it's important to remember that savings rate is fluid. It might make sense to eliminate certain expenses right now, but that doesn't mean it will always make sense to do without whatever it was you eliminated.
If you were rating these results on a scale of 1 to 10 (with 10 being best), what rating would you give yourself and why?
8.
I certainly could have optimized my savings rate quicker, but when I stop to consider where I am today vs. where I was just 6 years ago, there's no doubt that the plan has worked and worked really well.
What are your future plans regarding saving your money?
I definitely will always be a saver going forward. I can't put a percentage on it though, because my future is too fluid. I don't know how much I'll be earning and therefore, I don't know how much I'll be able to save. I do know that my lifestyle expenses have been fully optimized at this point, so it's just a matter of how much I can earn in addition to my base expenses.
INVEST
What are your main investments?
My investing strategy is pretty standard and straightforward. I keep a three-fund portfolio of index funds: Domestic, international, and bonds. I'm very stock-heavy right now and am completely comfortable with that given my age and future plans. I'm at 90% stocks and 10% bonds, with an 80/20 split between domestic and international stocks.
When I was working, I contributed to my investments by maxing out my 401k and then having an additional amount automatically pulled from each paycheck to be invested into my taxable brokerage account with Vanguard. I also maxed out my Roth IRA at the beginning of each year with a lump-sum investment.
Everyone knows about the current bull market. Even though things have basically been flat this year, they've been nothing short of stellar since I started investing with Vanguard in 2012. So my investments have performed well.
If you were rating these results on a scale of 1 to 10 (with 10 being best), what rating would you give yourself and why?
I'd give myself an 8.
The turnaround time between learning about index funds and putting a plan in place to actually invest was really fast for me. Because of this, I've always given my investing plan really high priority in terms of planning and attentiveness.
What are your future plans regarding investing?
Annelise is currently maxing her retirement account contributions, her Roth IRA, and also contributing a good chunk to a taxable brokerage with each paycheck. She is planning to continue in this fashion and will likely increase investments if she gets a promotion/raise/new job.
I plan to remain focused on investing a large portion of any future disposable income I earn. In addition, I plan to set aside a small portion of my portfolio for speculative investing and to diversify a bit away from just stocks/bonds. I think this is only prudent.
There are a few companies I have my eye on right now, and I think it's also smart to pay at least a little bit of attention to cryptocurrencies and alternative assets. No one ever knows what the future holds, and having an investment portfolio of strictly stocks/bonds is a bit risky given this. Diversification is always smart.
WRAP-UP
What money mistakes have you made that others can learn from?
I made the classic mistake of putting tons of money into a house. As I mentioned at the top, I used money from an inheritance to make a down payment on a house and do some pretty significant renovations. All told, I put over $30k into it after all was said and done.
When I sold, I was only able to get $10k more than the price I bought it for before all the work I put into it. This is largely because I bought the house just before the housing market crash in 2008, and sold well before things had recovered. So when all was said and done, that house was more than a $20k net loss for me.
I was fortunate to have the capital to put into a house at such a young age, but I squandered it. This is a classic American mistake: putting tons of money into a home and calling it an "investment". There's nothing wrong with putting lots of money into your home, as long as you don't consider it an investment. That's a big lesson I learned the hard way. But I consider myself lucky to have learned some valuable nuggets and still be in such a strong financial position today.
If I could do anything differently, I'd have used the money to buy a rental property, or just invested it in the market. In either case, I would find myself a good bit closer to financial independence today as a result (especially given what the market has done since the financial crisis).
Are there any questions you have for ESI Money readers regarding any parts of your finances?
Most definitely. The big one! Healthcare. What are your plans for healthcare, now and in retirement? Healthcare is especially important to us as Annelise is a cancer survivor. We also are interested in any knowledge of health coverage for expats, as we would love to live abroad at some point.