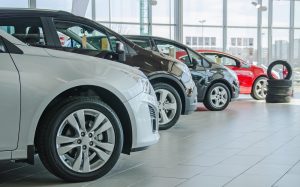 Today we continue the ESI Scale Interview series where people answer questions about their success at working the ESI Scale.
In short, the series focuses on what the interviewee is doing in the areas of earning, saving, and investing. They also get an opportunity to ask ESI Money readers for suggestions if they choose to do so.
If you'd like to be considered for an interview, drop me a note and we can chat about specifics.
With that said, let's get started.
My questions are in bold italics and her responses follow in black.
OVERVIEW
Please tell us a bit about yourself.
I am 43 years old, husband is 50. We have 3 children: 13, 11 and 6.
We live in the Midwest and have been married for 15 years.
What is your current net worth?
Current net worth is $1,426,000 including home estimated values.
Assets:
House #1: $500,000
House #2: $200,000
Car #1: $20,000
Car #2: $20,000
Vanguard Roth (him): $46,000
Vanguard Roth (me): $30,000
Vanguard rollover IRA (him): $255,000
Vanguard rollover IRA (me): $310,000
401k (him): $75,000
401k (me): $35,000
Stocks: $40,000
Savings (cash): $30,000
Kids' college accounts: $90,000
Debt:
Home #1 mortgage: $173,000 at 3%
Home loan for improvements: $35,000 (to be paid off in the next 1.5 years) at 4%
2nd home: no mortgage
Car #1 loan: $3,000
Car loan #2: 15,000
How did you accumulate your net worth?
My husband and I both come from hard-working families in the Midwest. We were lucky to be raised by parents that worked hard and have been married for over 50 years.
We have not inherited any money, and have worked hard to pay off debt as a savings method. I invest in Vanguard mutual funds as our primary savings tools.
We have worked very hard to grow our careers while challenging ourselves and learning new things. I have been lucky to have international travel in my job, so I've been able to travel all over the world and haven't paid anything for the experience.
I don't consider us millionaires. Home values and car values can go up and down, so I'm more focused on actual investments and we have a ways to go before we make our first million.
EARN
Tell us a bit about your career.
I have a finance undergraduate degree and a master's degree. My husband also has an undergraduate and master's degree. We both work in the Automotive field as an engineer (me) and sales (him).
My annual salary is $105,000 and his is $110,000. We each get small bonuses yearly and he gets a monthly car allowance.
Our focus has always been on eliminating debt first and saving second. We plan to eliminate all debt in the next 3-5 years if not sooner.
Do you have a side hustle?
We have no side hustles, but I have many ideas for businesses that I have not yet implemented. We are spending most of our free time carpooling kids.
How happy are you with these results and what future plans do you have for growing your income?
I know we could save more, but with 3 kids and all of their activities we are doing our best to find middle ground – allow them to try new things, participate in group sports, etc. while still saving for college and retirement.
Kids are expensive!
SAVE
What percent of your gross income do you save?
We are investing about 20% of gross income and eliminating debt with the rest of our earnings.
How did you get to this level?
We started at zero after graduating from college. We have always participated in our company 401k plans, investing about 10%-15% of our paycheck and eliminating debt with the rest of our savings.
Our entire entertainment budget is spent on kids' sports and kids' activities.
We try not to go out for dinner or spend money excessively, except when on vacation once a year maximum.
Our entire marriage has been focused on saving and spending frugally / eliminating debt.
On vacation, we typically spend about $3000 for a week, which is still not very excessive. We have a 2nd home that is our typical weekend getaway and we also use it quite a bit in the summer.
How happy are you with these results and what future plans do you have for saving more?
I am happy with our savings, especially because most of our extra income goes directly to eliminating debt.
INVEST
What are your main investments?
Our main investments are the $641,000 we have invested with Vanguard low fee index funds.
I have always been of the mindset of "buy and hold" and I don't touch these investments except to re-balance.
I follow the Bogleheads and invest in mainly 4 funds:
Total Stock Market Index (VTSAX) 70%
Total International Stock Market Index (VTIAX) 17%
Total Bond Market Index (VBTLX) 8%
Total International Bond Index (VTABX) 5%
All Admiral shares of course.
I recently started investing in some Vanguard ETF's with about $50,000 and have enjoyed watching how those perform as well.
How happy are you with these results and what future plans do you have for investing?
Things will be very interesting for us in the next few years, when our debt will be eliminated and we will be able to save much more.
I'm happy with our achievements so far, especially with 3 children and all of their expenses.
We will have college expenses for our oldest in about 5 years, so that is another consideration. We have saved about two years of college tuition and room & board for each child so far.
WRAP-UP
What money mistakes have you made that others can learn from?
I'm not sure what I would do differently, other than focus on saving more at an earlier age to watch it grow. I feel like we have a great starting point now, and it will only get better.
Are there any questions you have for ESI Money readers regarding any parts of your finances?
No questions, but I know we need to increase our cash savings and emergency funds.
We spent more than planned on our recent home improvements and used some of our cash.