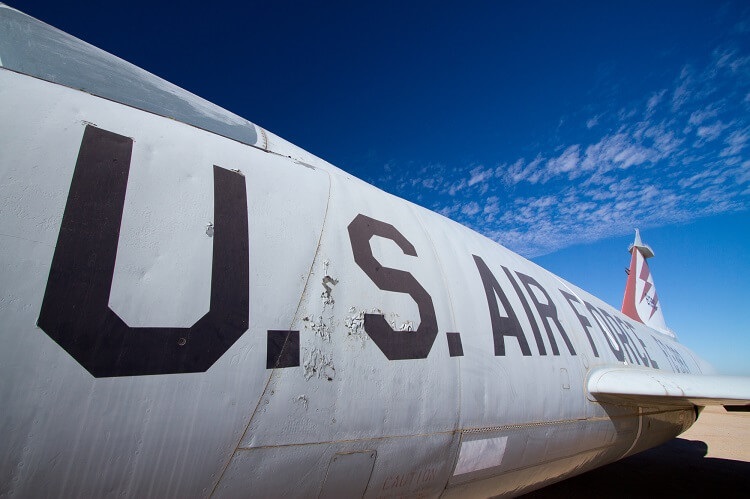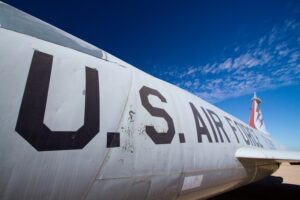 A couple weeks ago I received a heartbreaking email similar to what's below.
I chatted with the author via email a bit and we agreed to ask ESI Money readers for advice.
He provided an updated, more-detailed explanation of his situation and I'm posting it below.
Please read this and respond with your best suggestions for the author and his wife to consider.
He'll be monitoring the comments, so if you have any clarifying questions, ask and he'll provide answers.
——————————————-
The Short
I am 27 years old and have late stage IV sarcoma cancer. I am likely looking at dying in the next few months.
Here's my situation: I have been married for almost four years now and we have no kids. Our two cats and puppy are enough!
I am active-duty Air Force, so finances haven't been a concern when it comes to medical bills.
Due to my active duty status, I have life insurance worth $500K and have elected to leave it all to my wife.
I am writing this message for advice. My goal isn't for anyone to tell us what to do but rather open our eyes and allow us to consider options we otherwise may not see.
So, you're 26 (my wife's age) and you're handed $500K—what are some smart money strategies?
The Long
Here's where I would like to give you some insights as to our personalities and our thoughts so far.
We met at FSU and both have our bachelor's degree. Through scholarships and consistent employment through college, we were fortunate and graduated debt-free.
From there we both considered more education, but decided one of us needed to start earning income. I joined the Air Force to help defray the cost of portfolio school for her (advertising major in undergrad, went to portfolio school for art direction).
The idea was, four years later (Oct. 2019), I would exit the Air Force with GI Bill in hand. She would become the sole income earner of the house as I returned to graduate school (with GI Bill to offset costs and provide allowance for housing).
Needless to say, the plan changed significantly when I was diagnosed with cancer January of 2018. She had graduated portfolio school and gotten a job as an art director. She worked for about six months before quitting to take care of me and spend time together.
The goal was for me to go to school for my MBA and within five years the two of us hoped to open a bouldering/coworking space. Through this time, it's become clear to us that we would love to work for ourselves.
We were going to spend time deciding what locale would best support this, as we have no roots holding us down. We've constantly been on the move throughout our relationship.
For the business, seed money was going to have to be raised with a solid business plan and loans. (Keep in mind as you read this that if parts of "the big plan" don't seem to make sense, it is because our plan changed over time as we grew up and our priorities shifted.)
Now, my wife is scrambling to piece together an uncertain future. We have talked and she anticipates spending about a year after my death living with her parents and figuring out her next moves.
It's impossible to tell where life will take her, but the core of what we have talked about includes two things: purchasing a home and starting a business.
We both realize $500,000 goes fast in this day and age, especially when it comes to home ownership and starting a small business. I would love to know that she can pay off a significant portion of a modest home and would be elated if the rest of the money allowed her to work for herself.
Different types of businesses have different start-up costs and we've talked about both a design firm (low overhead) and the original bouldering/coworking space (major start-up costs and overhead). I have no doubt she will find her way.
How should we go about deciding how much money goes toward a house vs the business?
I tell you all this to hopefully reveal we do our best to think things through. You should know too that my wife is unstoppable when she decides to move forward with an idea.
More than anything, I am wondering if there are smart financial decisions we haven't considered. I realize our current plan is fast and loose; it definitely is not a conservative way to go about stretching $500K.
I believe that she will be successful in whatever she chooses to do, so the idea of a small business generating life fulfillment and income for her appeals to me. Neither one of us come from money, so when we talk to our parents they generally advise to "Buy a house so you don't have a mortgage, put the rest in a retirement account, and go to work for an ad agency."
We realize that is an alternative. We are hesitant, for obvious reasons, to go the "retirement" route, or other options that have returns after 40 years. While "Put $250,000 in a Roth IRA," may be wise, my wife and I are thinking more about 5 and 10 year plans. Feel free to disagree and explain why!
Are there any other ideas you would propose? Looking to bounce ideas off of others as it is hard to think about this with anyone else due to the emotions involved.
Also, I desire to be cremated and the military offsets almost all of the cost of a burial. Plus we have around $15K in savings. I include this to illustrate that hopefully she will actually have the $500K and not lose a large chunk to funeral costs.
Last year, while I was going through the worst chemotherapy sessions of my life, I came across this blog. I liked the voice and writing style and read through many of the ESI articles. I also typically scrolled through the comments, and it seems this community is both smart and supportive.
Thanks to everyone ahead of time!