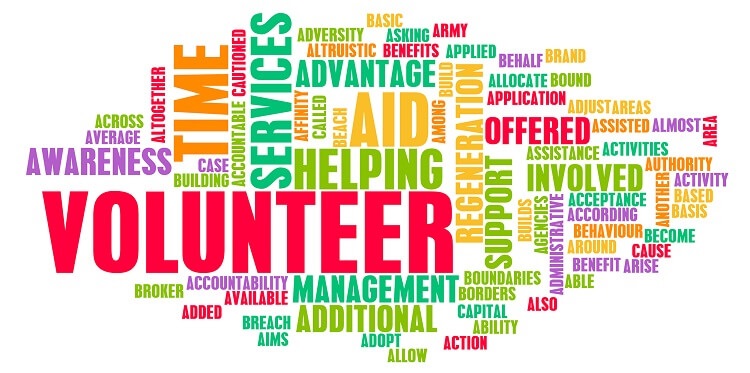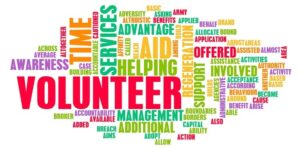 As you know, I'm a big fan of giving both time and money to help those who are less advantaged.
I have my own favorite charities, like anyone else, but I don't advocate that you give to them — unless you like them.
Instead, pick charities near and dear to your heart and support those organizations.
I received several notes about giving after I launched my Salvation Army match challenge late last year.
As people told me how they participated in helping charities, I thought it would be great to share their stories.
I asked those interested to write their thoughts and that's what I'm sharing today — some of the awesome charities that ESI Money readers are involved in.
Specifically I asked each person to share how and why they give/volunteer. Six of their stories, in their own words, follow below.
Each heading begins a new section detailing a reader's work with their charity.
If you see a charity you feel compelled to support, I'm sure they'd be happy to have you.
I'll be back at the end for a few closing comments, but for now, here we go…
——————————————-
World Help
World Help is a mid-size Christian humanitarian aid organization based in Lynchburg, Virginia, with a motto of "Help for Today…Hope for Tomorrow," meeting both the physical and spiritual needs of people all over the world. World Help's approach is to work with national partners in other countries that are already doing good work and have systems in place but are in need of resources.
They have partnerships in countries including Guatemala, Peru, East Asia, Thailand, Uganda, Nepal, India, Syria, Iraq and others. Those partners have a variety of focuses, including food and supply distribution, orphanages/schools, church planting and bible distribution, getting women out of cultural slavery, and aiding refugees. World Help also has a child sponsorship program and brings a group of international children to the U.S. each year as a touring choir.
My wife and I have been financial supporters of World Help since before we were married (12 years ago), but it started out fairly small. About a decade ago we made the conscious decision to make generous giving a core value in our family for several reasons:
First, as Christians, we believe that we are stewards of our wealth rather than owners of it. It's how we serve God with it that matters.
Second, being firm believers in E-S-I principles, we are firmly on the path to financial independence. Do we really need to get there as fast as possible?
Third, we believe that we would never be able to give as generously if we wait until we're "rich enough" to start. Giving money is like a muscle—you have to exercise it or it will atrophy!
And finally, people need help and hope now!
So, from then on, giving has been our biggest "expense" (25-35% of gross income over the past decade, the majority to World Help) and also the biggest blessing in our lives! (Actually I'm not sure I'm allowed to say that, now that we have children…)
Over the years we have supported specific building projects in Guatemala (hospital, medical clinic and special needs home), India and Nepal (children's homes), as well as provided aid to Syrian and Iraqi refugees, church planting in Cuba, fighting cultural slavery in Thailand, provided emergency aid after natural disasters, and sponsored several children, along with giving to the general fund.
To date, nearly all of our giving has been out of cash with a small amount in donated items. We will likely set up a Donor-Advised Fund in the future to donate from appreciated stock or other assets and to be able to disassociate charitable distributions from our immediate financial situation.
Our involvement with World Help extends beyond personal financial support. We have each taken several international trips to meet with partners and see the work. Additionally, my wife for many years has coordinated several fundraisers (golf tournaments, dinners, a concert) in our local community which have cumulatively raised several million dollars.
About 8 years ago we were asked to serve on World Help's boards, which involves attending two meetings a year and participating in various conference calls, as well as being general supporters and advocates for the organization. We love these meetings, which are like family reunions, and they correspond with fundraising events where we get to meet new people.
We know and trust the people running World Help. We have seen and spoken to many people who have had their lives transformed through World Help's partners. We've played with children in India who have safe homes and schools thanks to World Help's support. We are passionate about the work of World Help and fully trust them with our time and resources.
Givewell
I always knew that charity was important. Our charitable efforts were always focused on helping people in need. We contributed to regional food banks, military veteran support, and disaster relief efforts. I always felt good about this, because we always directed our giving to organizations that were highly rated by Charity Navigator.
A few years ago, I read the book The Life You Can Save
by Peter Singer. This book changed my view of charity and made me re-examine my life and financial priorities. As someone who tries to use data and analysis to support my major decisions, this book spoke directly to my sensibilities. Here's an anecdote at the very beginning of the book (paraphrased):
You witness a toddler fall into a shallow pond that you know to be only a foot deep. The child obviously cannot swim and cannot keep his head above water. It is very likely the child will drown. No one else is around, just you. If you wade in, you will surely be able to safely pull him out. However, you are wearing your brand new expensive shoes and expensive suit. What would you do?
I would guess that 99 out of 100 random people would save the child. So Peter Singer raises the ethical question: Why don't most people (who can afford to) contribute money to specific charities that save the lives of people in need now? The cost to save a life would be about the same as the cost of that ruined expensive suit.
Peter Singer goes on to encourage readers to donate their money to the organization Givewell. Givewell rates charities, based on verifiable data used to determine the effectiveness of saving lives. Givewell continuously evaluates charities (including the ones that they recommend) to see which ones are saving the most lives. They are a very transparent organization, including listing their mistakes (what other charity publishes that?).
More information is available on their website, and they will send you a free copy of Peter Singer's "The Life You Can Save", no strings attached. It's a compelling read that I highly recommend.
For the past few years we have been giving to Givewell, and our funds have been directed to the Against Malaria Foundation (but there are other charities that Givewell's research shows saves lives with minimal contributions). Givewell estimates when the Against Malaria Foundation distributes about $3,500 of mosquito netting in Africa, one life is saved by preventing lethal malaria. We find this to be an incredible way to think about the direct impact of our charitable giving. We give 10% of our gross income each year, so we are literally saving numerous people that would otherwise die. This is not something that we can ignore.
The biggest challenge I now have is how to reconcile my desire to retire early with the knowledge that my continued working can be directed to Givewell. How can I justify leaving the workforce where I earn good money and in turn, donate to save lives, just so I can retire early? Has anyone else struggled with the morality of retiring early vs. continuing working to donate to charity?
Freedom for Fido
My wife, Jackie, and I have volunteered regularly in the years leading up to our retirement, connecting in our retirement mountain town by volunteering at a local dog rescue every Saturday to help with adoption events. Once we retired, we took it to an entirely new level when we realized there were no avenues of help for the many dogs who live their lives on chains in our corner of the Appalachian Mountains in Blue Ridge, GA.
Jackie decided to launch a new charity and in April 2019 Freedom For Fido was incorporated as a 501c3 non-profit. We build free fencing for low-income families in our area who keep their dogs on a chain. We've built four fences thus far and have freed 10 dogs from their chains. We held our first fundraising event in December (a wine pairing dinner with a silent auction) and had overwhelming support from the 84 attendees.
It's been a fun effort for us to work on together, with my wife taking the lead on running the charity and me helping out with the website, videos and leading the fence building work days. Our daughter even volunteered to create our logo, so it's become a true family affair. We already have 40 volunteers signed up, and have had strong turnout at every fence build. With many hands available, the labor of digging post holes and hanging fencing fades into the background as we all get the reward of working together to help dogs and families in our community.
It's become a passion in our retirement, with the combination of making new friends and improving the lives of those less fortunate rewarding beyond words. We currently have 6 families waiting in the queue for fences, and are planning to do at least one fence build a month during 2020. Before long, we're hoping to develop a second team leader to allow us to scale up to two builds every month to shorten the wait for those in the queue. It's exciting to see my wife's vision expanding so rapidly, and to have created something which is making a big impact in our mountain community.
Retirement is the time to give back to those who could use some help. We've found that the gift goes to the giver as much as the recipient. Look for a way to get involved in your community, you won't regret it.
Doctors Without Borders
As each year comes to a close I typically make a fairly large donation to charity. Recently I've been donating to Doctors Without Borders for several reasons: they score well on Charity Navigator and, since I'm always aware of how lucky I've been, I try to choose a charity that helps those less fortunate.
It seemed, with the recent Ebola crises, they epitomize putting others before self (I mean, going to a place where there's a good chance you might die in order to save others seems like a very worthy thing!) and so they've been my charity of choice.
Their work also highlighted for me that just giving money was not enough. There's a famous quote that starts with "Christ has no body now but yours" and I realized that donations don't magically create volunteers to actually do the work.
So, during a recent cold snap, I decided to start volunteering at a local severe weather shelter for the homeless and it was absolutely life-changing. The shelter serves breakfast and dinner, does their laundry, drives them to the local YMCA for showers and strives to provide a warm, respectful, welcoming place to sleep…if only for one night.
The experience humanized the homeless plight for me as you learn their stories and create friendships with the set of regulars that come back week after week. I cannot recommend it highly enough and, as most shelters are crying out for volunteers, hope you will choose to visit a local shelter for one evening to see and experience the realities that makes you think "there but for the grace of God goes I".
Parents of Addicted Loved Ones
My wife, Cathy, and I have a son who is a recovering heroin addict. He battled his addiction for almost twelve years. On November 27, 2019, he was sober 18 months. It's been a long, difficult journey for our family.
One of the most difficult parts of our journey during his time of active addiction was finding support. Specifically, we looked for something geared toward parents. It wasn't until July, 2018 when we discovered The PAL Group. PAL stands for parents of addicted loved ones. As the name suggests, it's an organization designed to provide education and support for parents and adult family members over the age of 18.
PAL's goal is to help parents across the country start these groups in their area. Cathy and I went through their online facilitator training and started our group in September 2018. Since that time, we've had between sixty and eighty parents and family members attend our group. Our weekly meetings average between twelve and twenty parents. To the person, everyone who has attended says they wish they would have known about and attended a PAL meeting early into their addiction journey.
They rely on donations, mostly from individuals and families, to support their efforts. I would encourage anyone affected by addiction in their families or those who know people in that place to consider donating to this great organization. You can learn more about the PAL Group and donate online at their website.
The Children's Hospital of Philadelphia
My wife and I found out that our son was going to be born with a Congenital Diaphragmatic Hernia (CDH) when she was 34 weeks pregnant. Somehow this was missed at the 20 week ultrasound, and we were fortunate enough that our son was diagnosed with a "mild" case from the Children's Hospital of Philadelphia (CHOP).
We feel extremely fortunate to have the #2 hospital in the nation in our backyard and are grateful that we found out before he was born, potentially saving his life.
Since his birth he's beaten every prediction to date (6 months old thus far) which I suppose means he takes after his mom, as this does not come from my side of the family! We will not know the extent of the severity until he gets older (from what the doctors tell us age 7 is the magic number) but feel compelled to give as much as we can to CHOP each year to help future families have better outcomes from this condition.
We help the hospital by donating the maximum my company matches ($5k) every calendar year.
——————————————-
Lots of awesome people doing some great things here, huh?
A few thoughts from me on some of the comments above:
We were givers on our journey to financial independence and are firm believers that people can give on the path to FI. That's simply one more advantage of growing your income while keeping expenses low.
I agree with the following from above, "Giving money is like a muscle—you have to exercise it or it will atrophy!" I have heard so many people say "once I have ________ I will give" or something similar. I've never seen anyone actually pull that off. Once they get to their designated goal, either there's another money challenge that takes over (pushing giving aside) or they are just so unfamiliar with giving that they don't know how to give. I think giving is best done early, even if it's teeny tiny, and then slowly grown over time.
"People need help and hope now!" So true. I want to prosper but I want to take some people along with me (maybe not to wealth, but I can certainly improve their lives)!
We totally recommend a donor-advised fund for those who have appreciated assets. So many great things about them — wish I had used one much earlier as I'd now be sitting on much lower levels of capital gains.
If you have a charity you support in a substantial way with your time or money, please leave the details in the comments below. I'd love to hear about them!